Home

OSCARS TUX High Quality Luxury Slim Fit Rental Tuxedos
Details
Alterations, Group Discounts, Online Ordering, Private Appointments Available, Rentals, Fashion Services, Bow Ties, Cummerbunds, Shoes, Ties, Tuxedos + Suits, Vests, Menswear, Fashion


Contact Info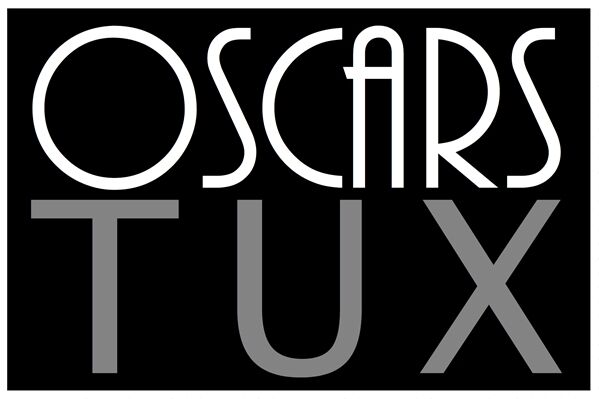 Reviewed on

11/16/2017
Molly M
All of my groomsmen and myself got our tuxes from Oscar's and it was an absolutely wonderful experience. The quality of the the tuxes was great, but much more impressive was the service. Kelly is an absolute professional and was great in helping us pick what looked best and... Read More in tracking down my "less than responsive" groomsmen. I would absolutely recommend Oscars to anyone looking for the absolute best suit and experience.
---
Reviewed on

9/07/2017
Kelley S
Thank you Oscars for making all of the guys (Dads too!) look incredible on our wedding day! The tuxedos were sexy slim and made everyone look like a rockstar! All of the groomsmen couldn't stop raving about the look and fit. Their wives didn't mind either!! We won't go anywhere... Read More else for tuxedo rentals ever again! Highly recommend!!!
---
Reviewed on

5/20/2017
Hottest tuxedos I've seen on the east coast. Can't even compare to other stores selling outdated low end garbage. If you want to stand out at your event this is the place to go. You can't find this quality anywhere else... I've tried. My cousin out in California needed a tux for... Read More his prom and had one from Oscar's shipped out to him. Believe me when I say you can't find it anywhere I really mean anywhere.
---
Reviewed on

5/04/2016
Jonathan G
I have been seeing Joe in their Bristol location for years. Myself, my two groomsmen, and father-in-law went for fittings and when we picked up the slim-fit tuxes, they were fitted correctly and did not need any adjustments. He was flexible with the returns as well. All in all,... Read More I recommend Oscars to anyone who needs a tux for their special occasion.
---
Reviewed on

1/09/2016
If you go to Oscars make sure Joe takes care of you! He is a true professional with a great desire to satisfy customers! If you are looking for someone to pay attention to every detail of your groom and bridal parties tux go to Oscars! Absolutely the best!
---
Reviewed on

10/26/2015
Thanks for helping me with my tuxedo rental I will recommend you to all my friends and family. John
---
Reviewed on

10/26/2015
Thank you Oscars for be so patient with me while I took forever to decide what I wanted for my wedding, You let John try on tuxedos 3different times because I was so nervous and unsure and I finally decided to listen to your professional opinion And you were right. Everything... Read More was perfect. I will refer all my friends to you because you are definitely the best in Connecticut. We are forever grateful thank you. John and Gianna
---
Reviewed on

10/26/2015
My fiancé had a black tie gala to attend for work in New York and he needed to impress and Oscars nailed it.WOW is all I can say. I can't wait to see what you come up with for our upcoming Spring wedding. You guys rock thank you. Kara and James
---
Reviewed on

10/26/2015
Thank you for the amazing service the guys looked amazing and we received so many compliments from our guests,even the photographer complimented the tuxedos. Great job and thank you again. Santina and Mike
---
Reviewed on

10/16/2015
Amazing service,Beautiful selection,You made this very easy for us from picking out tuxedos to final fittings. We are forever grateful thank you. Laura and Chris
---
Reviewed on

10/16/2015
Thank You Oscars Tux for your awesome service. We had issues with our tuxedos that we were getting from a big box store nothing fit it was horrible and we called Oscars on a Thursday and we were getting married on Saturday and Oscar said no problem come in and we can take care... Read More of everything. Long story short my fiancé and his guys looked amazing and we can't thank you enough for saving our wedding. Thank you Jim and Samantha
---
Reviewed on

10/15/2015
maria
We want to thank you for the outstanding service for our wedding your help was extremely helpful we had hardly any wait time and all the tuxedos looked and fit perfect.
---
Reviewed on

10/15/2015
Amazing service,Amazing Selection, I never realized rental tuxedos could look so beautiful. My fiancé and his men wore a beautiful slim fit tuxedo and my brother is a really big guy 6'3 and 250lbs and he looked amazing in a slim fit tuxedo. We received so many compliments and we... Read More owe it all to you. Thank you for such an amazing job and service. Not to mention most of my guys were out of state and everything was perfect. Will recommend you to all my friends and family. Ashley and Connor
---
Reviewed on

10/15/2015
Thank You Oscar and Kelly, My fiancé and his groomsmen looked amazing thanks to you. Your service is impeccable and you really took your time to make sure you understood my vision and the end result was exactly what I wanted and more. I will recommend everyone to you. Thank you... Read More again Nikki and Steve
---
Reviewed on

10/13/2015
Thank you for doing a grate job fitting the men for my wedding I will recommend your shop to all my friends. Paula Savino
---
Reviewed on

10/13/2015
Marie T
My fiancé wanted slim fit tuxedos and that's exactly what Oscars Tux delivered. The helped us pick the perfect tuxedo to compliment our wedding colors. We chose slate blue to go with the girls blush pink dresses and it looked amazing. We received so many compliments and our... Read More pictures came out amazing. We were able to try everything on and when it came time to pick up all the men tried their tuxedos on and everything was perfect. Thank you for making our dream a reality I have and will refer everyone to oscars. Thank you, Marie and Chad
---
Great Service ! Very Classy Tuxedos
Reviewed on

9/16/2015
We wanted something special for our wedding but not knowing what we wanted exactly or where to find it,My fiance had come to this place many years ago for his prom so we decided to stop in without any appointment just to get some ideas on what options they had. First let me say... Read More The service was really the first thing I loved, they really know what they are doing and it shows but the way my fiance walked out of the dressing room with a big smile saying I told you so! It looked like the tuxedo was made for him. I was so pleased with everything I wish I had known it would be so easy. True professionals and great looking tuxedos.
---
The best selection we have seen anywhere!
Reviewed on

9/16/2015
This is a very nice place to rent tuxedos for your wedding or any tuxedo function. The selection of styles are truly beautiful They are extremely current! Everything we wanted was slim fit and everything they had was slim fit ! If your looking for the wow factor in a tuxedo,... Read More this is the only place to even consider. Awesome service and a selection that's truly first class.
---
Reviewed on

9/16/2015
Oscar's Tux is amazing ! This is not a regular tuxedo store, This is the greatest place for tuxedos because the selection is so much nicer than any place we traveled to. We had gone to many local stores looking for ideas for our upcoming wedding in January 2016. We found some... Read More tuxedos we liked but didn't love, At oscar's it was a much different experience because as soon as we walked in we knew this was definitely the place to go. We found more than we bargained for because it took us trying on at least 5 whole outfits trying to figure out witch one looked best because everything they put on my fiancé was looking really handsome in all of the selections we tried and it really came down to him because my worries where gone! This was a very pleasurable experience and I will tell everyone I know about Oscar's . Thanks Molly C S
---
Reviewed on

9/15/2015
frank
I rented a tuxedo from Oscar's for a black tie wedding in New York city when I got to the wedding my tuxedo fit and looked better then the groom and wedding party thanks to Oscar's Tux.
---
Very Helpful
Reviewed on

10/31/2014
If your shopping for tuxedos look no further This place has everything you could want for weddings, honestly thats what got us here! But the helpful advise they gave me was far better! They have been doing tuxedos for a long time and it shows in every way. if your looking for... Read More some direction or confused a bit, RUN here.
---
Oustanding service.
Reviewed on

10/30/2014
The customer service for my final fitting was exceptional!! They did an amazing job to make sure the tuxedo fit to a T. They talked me in to a slim fit tuxedo the day of my original fitting and I am so glad that I took there advice.
---
Thank you
Reviewed on

10/30/2014
It was a great experience the staff was friendly and very professional I would definitely use them again.
---
This was meant to be
Reviewed on

10/30/2014
First of all I would like to thank Kelli and Oscar because they both help us!, You guys are great and I love your establishment. Your very personable and and I love how easy you made our selection come together so perfectly. I can't say enough about your service or your tuxedos... Read More because they are honestly beautiful. You have a first class operation and I'm more than happy with how everything was done. even the music playing in the store was different.I live rather far, but this place is worth the drive for sure.
---
Top quality inventory, awesome service!
Reviewed on

10/26/2014
I was invited to black-tie wedding in September. I procrastinated in searching for a tuxedo as I do with many things and the week before the wedding stopped in to Oscars. I figured at the last minute my pickings would be slim. Boy was I wrong! To my pleasant surprise Oscar... Read More showed me some of the finest tuxedos I ever layed my eyes on! Got me fit with this style called the Allure! Unbelievable fit and had my size in stock to try on. I walked out of the store with tux in hand less than an hour showing up! Talk about quality service!! Anyone that needs a top quality tuxedo and experience needs to check this place out.
---