Home

Palermo Bakery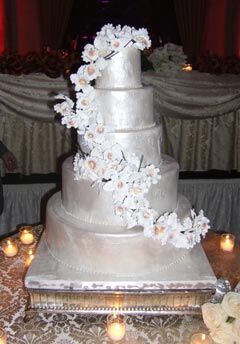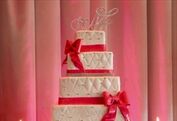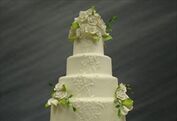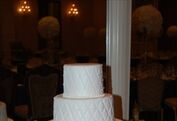 About this Vendor
At Palermo Bakery we offer personalized and private appointments to serve our customers every need. We cater to all types of occasions including weddings, showers, birthdays, anniversaries and any other event. Our customers can taste and customize their cakes and specialty orders to fit their satisfaction.
Details
Cake Accessories, Cake Tastings, Cakes + Desserts
Contact Info
187 Main Street, Ridgefield Park, NJ
Such a good value
Reviewed on

6/01/2014
In northern NJ this is such a good deal!!! The cake was delicious!!! It was not exactly what we had discussed but for the price and how good it was I didn't even care. Cake was $700 and $100 for delivery.
---
Lets Eat Cake!
Reviewed on

5/17/2014
Lisa S
I used Palermo Bakery for my wedding cake because they work closely with the wedding venue I used. I was skeptical with the choices we were going to get. But was very surprised with all the choices that we were given. Palermo was very friendly to deal with and worked with us to... Read More find the perfect cake! The end result was beautiful and Delicious too!
---
Delicious & Beautiful Wedding Cake
Reviewed on

5/08/2014
Lorna W
My venue, the Imperia, uses Palermo's for the included wedding cake. Great money saver!! In the planning stage, my husband & I went for our cake tasting. It was amazing!!! We were given like 24 different slices of cake, each with a different filling. They were all so yummy!... Read More They also had us look through photos of cakes that are included with our package with the venue and there was A LOT to choose from! I thought they would have about three designs to choose from, but it was the complete opposite! I got the exact design I was looking for and they were more than happy to customize it just the way I wanted it. When we left, we were happy, high on sugar, and excited to see our wedding cake! When I saw the cake the day of, it was amazing! Just the way I wanted it! And most importantly, it tasted AMAZING!!!!!!! I did the customary freezing of the top tier and cannot wait to eat it a year from now or maybe just go back to Palermo's & order a copy cat cake and enjoy a delicious fresh one! :)
---
Delicious Cake
Reviewed on

8/28/2015
Erin C
Our wedding cake was included in our package, but we went to a tasting to decide what cake to get. There were so many options! I'm glad this place was part of our package. Cake was beautiful and delicious!
---
Beautiful cake, exactly what we wanted
Reviewed on

8/24/2015
Caitlin L
We used Palermo's bakery for our wedding cake. We went to the Ridgefield Park location for our tasting. The staff is very friendly and helpful and make the whole experience a lot of fun. I came in having no idea of what I wanted and in under an hour I had chose the shape,... Read More style and flavor of the cake. It came out exactly as I had hoped. We did four square tiers with butter cream frosting and butter cream flowers. We alternated chocolate cake with white cake so our guests had a choice. We had a great experience and would definitely use Palermo's again in the future.
---
Reviewed on

8/11/2015
Christopher L
Our cake arrived more spectacular than ever imaginable.
---
Delicious cake for this cake-lover!
Reviewed on

8/10/2015
Alison B
We had a great time tasting all of the many flavors at Palermo's and selecting our wedding cake. The staff (Olga) was particularly patient and helpful in assisting us with the design. It was one of the most stress-free experiences of wedding planning and we were very... Read More thankful. We selected chocolate fudge and raspberry filling- both were absolutely delicious and have received rave reviews from our guests! We were very impressed with the freshness of the cake on the wedding day as well (we actually ate it the next day and it was still amazing!). We would definitely recommend to others!
---
Cannoli filling
Reviewed on

7/28/2015
Staci R
Absolutely AMAZING
---
Cannoli filling
Reviewed on

7/28/2015
Staci R
Absolutely AMAZING
---
Beautiful, creative, and great tasting cake
Reviewed on

7/28/2015
Rachel G
At first we had some issues getting in touch with the right person at Palermo's that was going to handle the cake at our wedding, but once we did, we couldnt have been happier. We had some specific requests, including a dairy free cake, but they came through with an amazing,... Read More beautiful and GREAT tasting cake--even for being dairy free. Jerry at Palermos was just fabulous to work with. He got us, got our ideas and was super creative. He was able to combine several different ideas that I had into one beautiful multi tiered cake that matched the theme and style of our wedding perfectly. Not only did it taste good, but it was gorgeous! We had so many compliments on the cake. Thank you so much!
---
Reviewed on

7/16/2015
Alexandra R
We had a wonderful red velvet naked cake for our wedding. Great tasting, great looking, great to work with, great all around!
---
Reviewed on

7/13/2015
marisa p
Our cake was delicious but the flowers were horrible looking. I had chosen a certain green, pink, and lavender and the frosting/fondant flowers that wound up on the cake looked NOTHING like what I had seen in photos. The green looked like diarrhea and the flowers were small... Read More and looked like an amateur made them. I hate to sound rude or picky, maybe it was a fluke, but they were just really ugly and it was a shame because the rest of the cake was beautiful and delicious. I would recommend Palermo's but definitely have your florist put fresh flowers on the cake instead of using the ones the bakery makes.
---
Beautiful Work
Reviewed on

7/07/2015
Lauren O
Gorgeous cake that looked and tasted delicious
---
Beautiful and delicious cake!
Reviewed on

7/07/2015
Julie D
Even though Palermo's Bakery was contracted through our venue, I'm so glad they were! The cake was delicious and just what we wanted. When we went for our tasting we got to taste all of their flavors, which were all wonderful, and made our decision without any pressure from our... Read More consultant. After we decided on our flavors we chose our design, which I changed about 6 weeks before the wedding and they were very accommodating. The only reason it's 4 stars on professionalism is because when I did call to change my design, I was transferred three different times and two of the staff were rather short with me, but in the end they did make the requested change. We were also allowed to have a different flavor for our top layer and what was served at the wedding. We had a 4-tier cake so I'm not sure if we could have done a different flavor for every layer or if that would have been an extra add-on. Our contract was for a buttercream frosted and decorated cake from the flavors we were given at our tasting. We could have done fondant and extravagant decorations for an additional fee, but we chose not to. Our wedding cake was enjoyed by almost all of our guests and I would definitely recommend them if they are a choice with your venue or on your own.
---
Wonderful place
Reviewed on

7/06/2015
Esmirna G
First, you have to set up a cake tasting, which is very helpful and you will choose a cake at that same moment. Last, the service was great. Very professional, helpful and kind. Loved working with them.
---
Yummy!
Reviewed on

6/28/2015
Kelly D
Our wedding cake was included with our venue, so it was nice to not have another vendor to research. Palermo's had a super easy website for booking appointments, which I wish I would have realized earlier because appointments book up fast. They were nice during our appointment... Read More and gave of plenty of pictures to search through to pick the styles of cake that were included in our package. The cakes were pretty good too, with quite a few options to pick from. The cake looked great on our wedding day and was true to the vision we had described.
---
Perfect!
Reviewed on

6/17/2015
Alex S
We used Palermo's for our wedding cake which was included in our package with our venue. They did an amazing job. The cake was beautiful and delicious. The guests loved it! We had so much fun when we went for our tasting and everyone was so friendly. We would definitely... Read More recommend Palermo's!
---
Reviewed on

6/16/2015
Jen H
We absolutely loved our cake from Palermo Bakery! It was beautiful AND delicious! Our guests were so impressed with how fresh and delicious the cake tasted! It was perfect! Thank you!
---
Delicious!
Reviewed on

6/11/2015
Roberto M
Palermo's did a FANTASTIC job on now just the flavoring of the cake, but the design! It was part of our package with Windows on the Water, and my husband & I are super happy that it was! Cake tasting was great, multiple flavors paired with really delicious coffee! Can't wait... Read More till our 1 year anniversary to have our mini cake :-) Definitely want to use Palermo's Bakery in the future!
---
Reviewed on

6/03/2015
Veronica B
We had our wedding this April at Mayfair Farms. Their preferred bakery vendor is Palermo's. We were so happy with the result! I took my niece and nephew to the tasting to pick flavors. Both choices were delicious! My father had his piece AND my mother's! We can't wait to... Read More break into our topper on our one year anniversary!
---
Great Cake
Reviewed on

5/27/2015
Jaclyn D
The cake was amazing and I couldn't have asked for a better cake!
---
delicious cake!
Reviewed on

5/21/2015
Emily S
a cake from Palermo's was part of our package from our venue so while we did not necessarily pick them in the first place, I would now! the process of tasting and picking our design was so simple and everything with delivered without a hitch. the cake was simple and beautiful,... Read More exactly what I envisioned...and it was delicious! I wish I got to eat more of it and can't wait to a year from now on our anniversary!
---
Delicious!
Reviewed on

5/11/2015
Sarah P
The cake was included in my venue at Perona Farms, and before we even went for our tasting, all my friends and family were raving about the place. The tasting was amazing, we got about 30 HUGE samples to try and got to take them all home after. The day of the wedding, the cake... Read More arrived beautifully and it tasted AMAZING! All the guests loved it!
---
Reviewed on

5/06/2015
Margo G
Our wedding venue had an exclusive relationship with Palermo's, so while they weren't necessarily a "vendor," the cake was out of this world. It was delicious and beautiful, so much so that I felt compelled to write a review. We did the dulce de leche cake, and it was even... Read More better than when we sampled it. Thank you Palermo's for clearly being one of the best in the business.
---
Perfect Wedding Cake!
Reviewed on

5/04/2015
dana g
Our Wedding Cake was more beautiful than I imagined. The details and design looked so elegant. Thank you Palermos for capturing the vision we were looking for!
---
Send Message