Home

Party Dress Express
About this Vendor
We do have the dress for you!
Hundreds of designer bridal gowns, bridesmaids dresses, mother of the bride and flower girl dresses in many styles, sizes and price ranges all in one place. Alterations included for the bride and a great rewards package for you and your party. We are open 7 days a week and no appointment needed!
Details
Bridesmaid Dresses, Flower Girl Dresses, Mother of the Bride Dresses, Shower + Party Dresses, Wedding Dresses, Dresses, Alterations, Fashion
Contact Info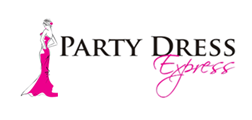 657 Quarry St, Fall River, MA
Always a good experience with Party Dress Express!
Reviewed on

8/23/2013
Alexia O
I went to PDE after going to the chain bridal store in my area. I wanted to spend under $1,000 and couldn't afford a well-known boutique in Fall River. I found the quality of dress better at PDE than the chain store, and compared to my mother's alterations experience at the boutique, my experience was wonderful. The sales staff at PDE was accommodating, allowing a private appointment before the store opened on a Sunday. Each person I worked with was very helpful and pleasant. A few days after I found a headpiece there that I loved, it was no longer on the shelf. The woman who helped me searched the fitting rooms, the alterations department, the front register, and finally came upon it on hold in the back. Since I didn't have the SKU, I never would have been able to order the same piece! She went above and beyond to assist me. I found the value very good since the price included the cost of alterations. My mother's alterations at the boutique an additional cost and were stressful. Once I began working with a seamstress at PDE, she is who I would always schedule to see; that way she knew what was supposed to be done and there was continuity. At the boutique, my mother had numerous people working on her dress and kept having to have the work fixed right up until the day before the wedding. And even then she was not completely satisfied with the final look. Overall, I found PDE's selection varied, the prices reasonable, and the staff friendly and accommodating. I would recommend them to anyone.
---
Amazing Service, Prices, and Selection!
Reviewed on

12/04/2014
Jaimie P
I cannot say enough good things about Party Dress Express! I went here after several friends recommended it. Boy am I glad I did. I had been to two other dress shops and was extremely disappointed both with the selection and the service. At dress express, they seemed to have an endless sea of dresses! I had plenty of options within my price range. The service was really the selling point. I went about four times before picking "the dress." Each time I went in, I was greeted with a smile, they always remembered me and my mother, and they were genuinely happy to help me find my dress. They made great recommendations that I would not have thought of, and gave honest feedback when asked for their opinions. This is going to sounds cheesy, but they really make you feel like a family member that they are helping to find a dress for. Then came the fittings, and even more pleasant reports. The seamstress was an EXPERT, and so nice and fun. She even shed a tear at the final fitting and gushed about how I would make a beautiful bride. Start to finish, a five star experience!
---
Loved them!
Reviewed on

10/30/2014
Alison B
I ended up going to Party Dress Express on a whim because they were having a trunk show for a designer I was interested in. I ended up finding the perfect dress that day, and my experience was truly wonderful. I felt the girls there really knew what they we're doing and I was treated so well. I was so happy with my dress shopping experience that I brought all my girls back there to get their bridesmaids dresses. I must have gone to that store upwards of 15 times and not once did I have a bad experience! Everyone there is so kind and willing to make the process of buying a wedding dress the best it can be. I would not recommend anywhere else!!
---
Could not have been happier
Reviewed on

11/16/2014
Jessica M
All the ladies went above and beyond helping me with anything and everything. Taizha was truly helpful from the dress to all the accessories. She was even available by e-mail when I needed. They had an amazing collection and had the best pricing around. The dress I went with was actually $700 cheaper and included bridal alterations than another local store. Will recommend it to anyone. I went to at least 10 different bridal stores and they win for everything but what really sold me was the customer service. Thank you again Taizha, Jacqui, and Kelly.
---
Party Dress Express Yes!
Reviewed on

11/01/2014
Bekah G
The name is not remotely indicative of this salon's level of class! Not only did they have an enormous selection to choose from, thy were hugely helpful, very patient, and had the cleanest and classiest dressing rooms (more like dressing suites) to change in. They have beautiful chandeliers, full length mirrors, and private viewing areas with seating for your friends and family. This place was truly the classiest of all the Boston salons I tried. I cannot say enough about their patience and politeness. They did t carry the dress I ultimately bought but they ordered it for me ($500 cheaper than the salon I found it in) and they do free alterations and even shipped it out of state once they altered it. On my fitting day they treated me like absolute royalty - offering us drinks and all helping out with the fitting. I don't have a single bad thing to say. I had been to every salon, big and small, in and around Boston and this one blew me away! They kept in constant contact with me about my dress and we're always prompt in responding when I emailed about any questions. Taizha went above and beyond. She and her team were on top of every detail!! They also gave my sister in law a great discount On her dress and shipped it directly to her house so she could have it altered by her seamstress.
---
Highly recommended
Reviewed on

10/30/2014
Stephanie R
So many dress options! Also, all the employees are helpful and so polite.
---
Love Party Dress Express!!
Reviewed on

10/15/2014
Lauren M
I went to Party Dress Express after hearing a commercial, and decided I would just check it out. I ended up finding my wedding gown and my bridesmaids gowns! The bridal team is super friendly and helpful. They made sure that I was happy with everything I picked out. The prices were reasonable, and with alterations included on bridal gowns, they really can't be beat! I would definitely recommend Party Dress Express to future brides for a happy, stress free dress shopping experience! :)
---
Great selection, perfect dress
Reviewed on

10/12/2014
Jenn W
A friend of mine suggested I go to Party Dress Express for my wedding dress since she had been there in the past for pageant dresses and had great luck. I had looked at a few smaller boutique shops with no luck, and PDE had a huge selection. I liked that we didn't need to make an appointment and we were able to get a dressing room right away. The consultant I worked with was so nice and attentive. I found my dream dress (Maggie Sottero - Bronwyn) and was excited to find out that the cost of alterations is included in the dress price. My dress needed minor alterations and I was so happy with how it came out. I brought my mom here to find her MOB dress and had a slightly different experience. The attendant we had was less helpful but we did find her a beautiful dress. When it came in it had an extra visible seam on the ruching that just didn't look right. When we pointed it out during her alterations they said it was just how the dress was made and there was nothing they could do to hide it. She ended up sewing over it when made it look worse! My mom decided to bring it to a different seamstress who was able to fix it properly and the dress turned out beautiful. I would recommended Party Dress Express if you are OK with the casual atmosphere. For alterations, I would think about taking it elsewhere if you need major alterations. At the end of the day I had a perfect dress and a perfect wedding day.
---
few hiccups but they resolved them for me!
Reviewed on

7/04/2014
Ashley K
Before going to PDE I went to david's bridal where my family and I couldn't touch the dresses and they didn't have the style ( lace sweatheart neckline) i was looking for. So when we went to PDE we were all so excited to attack the racks and find dresses that might look good on my body. I tried everything even if it wasn't the style I knew I wanted. I didn't have to make an appointment and I still had my own consultant to help me with anything I needed. They had so many dresses to choose from and they were all very pretty! It isn't as upscale as maybe alexander's boutique but they still have a ton to choose from. It is like an old factory or warehouse setup to it. There were 2 issues with my experience the first and scariest for a bride was when I ordered my dress because of the style they told me they needed my exact measurements in order to order it hallow to hem which means exact length so the lace detailing wouldn't be messed up during alterations. Well when the dress came in the dress was the measurements I was but because a brand new dress fits differently then a dress tried on by many the dress was up to my ankles. Very scary! The good thing was I was way ahead of schedule on my timeline so they ordered a new dress the length it comes and their seamstress did the alterations along with taking it in some below my hips to give it more of a curve appeal. She did great! And second a BM dress came in with a stain on it but she got that out too! And the third thing was my original tiffany blue color got discontinued after I ordered the BM dresses so i went to turquoise Once my issue with my dress they were always there to help and even gave me the managers email to contact if I needed anything. The only downfall would be that they are bad at answering the phones but fairly good at calling you back if you leave a message. And they don't pick up on the weekends even tho they are open.
---
Won't Shop Here For My Wedding!
Reviewed on

6/30/2014
Ruth A
If I could give this store zero stars, I would. The entire experience here was terrible! When picking out bridesmaids dresses, we were rushed into trying dresses on (one of the bridesmaids was shoved right into her dressing room!). When we finally decided on a dress & were having our measurements taken, the sales associate was telling some of us to either wear a spanx or to lose weight! How humiliating is that?!? When it came time for the bride to try on wedding dresses, we were told to "do our jobs as bridesmaids & get dresses for her to try on" & we were left to fend for ourselves. Great customer service right??? Alterations were terrible! All they had to do on my dress was the hem & taken in a bit around the bust. The second fitting, my dress was way too tight! I was given some lame excuse about how taking in the bust affects the waist (my mom was a seamstress for years & I know this isn't true). During the alterations, we kept noticing spots on our dresses. It looked like someone didn't wash their hands before working on them. Needless to say, I won't be going to this store for anything to do with my wedding!!
---
Bridal bliss
Reviewed on

6/18/2014
Christine M
I found my dress on my second try and it was 1/2 off! The staff is usually helpful and the seamstress Genn did a terrific job on my alterations. The only problem I had was at the reception my bustle was a little too long and I fell during our first dance! But it's something memorable to look back on.
---
Wedding Dress
Reviewed on

12/03/2013
Marina M
I purchased my wedding gown here. The service was impeccable. I was very impressed with the helpfulness and friendliness of the staff. The alterations were included in the purchase price of the dress. The seamstress was lovely and made the whole experience stress free. Highly recommend!
---
great selection, good prices!
Reviewed on

11/05/2013
Anna G
I visited the shop after a recommendation from a friend thinking we would look around. With the helpful staff, I tried on more than a dozen dresses in styles I like and ones I was unsure off that one of the assistants helped pick out. I fell in love with a couple dresses that day and fell in love with a dress I would never have chosen on my own! The alterations were included in the price and were done perfectly working with a tight timeline! Everyone there is very helpful and my dress looked beautiful!
---
I was amazed at the different styles and designers they carried.
Reviewed on

8/30/2013
Melanie G
Had heard about this store from a friend so decided to check it out. I was amazed at the different styles and designers they carried. From DvF to Alice+Olivia to all kinds of great accessories. I bought a great dress. The staff is great, they dropped everything they were doing and basically helped me pick out a great outfit. Very down to earth atmosphere and they made me feel super comfortable. Definitely check it out!!
---
Best Bridal Gowns
Reviewed on

8/30/2013
Teresa G
This is the place where I have seen the best Bridal Gowns and I got mine from here. I would recommend all brides to be to check this place out too.
---
She was more than happy with the dress we got from here.
Reviewed on

8/29/2013
Rachel M
My sister was having her prom night in a week's time and she was not ready for it. Took her here for a dress and what a great collection they have. She was more than happy with the dress we got from here.
---
Got the most beautiful gown ever
Reviewed on

7/28/2013
Aletha W
I got the most beautiful gown i have ever seen, from here and the price was well within my budget.
---
Nice collection of dresses
Reviewed on

7/24/2013
Christine J
They had a nice collection of dresses. I was able to get what I wanted and thanks to the consultant who was very friendly, polite and attentive. She understood well my requirement.
---
Excellent Service!
Reviewed on

7/17/2013
Amber Z
I purchased my wedding dress here for $800 and it included alterations. The sales associates for very helpful. I won a free veil as I bought my dress on black friday and they were doing a promotion, but as I didn't want to where a veil they let me exchange for a beautiful headband. The alterations team was great. They made me feel at ease and worked around my schedule as I live in the midwest and was only back in MA for short periods of time. They schedued my final fitting for only a few days before the wedding when I arrived in the state, but assured me they would fix it in time if anything was off. The dress was perfect for my last fitting! They really put m mind at ease about everything and were very flexible!
---
They had a great collection of dresses
Reviewed on

7/17/2013
Peter G
They had a beautiful collection of dresses and we were able to get a beautiful formal dress for my girlfriend....
---
Loved my gown
Reviewed on

6/18/2013
Rhonda C
I was able to fin my gown at the third store I shopped at. What I liked in particular about Party Dress Express is that many of the prices included basic alterations and they were still less than other dress shops I had been to. The two women on the floor that day were so fantastic to my mother and I. I loved the dress the day I purchased it and loved it even more on my wedding day.
---
I LOVED MY DRESS!!!!
Reviewed on

4/06/2013
Jen L
My dress was amazing! Being a "plus size" bride, I was worried that I wouldn't find a dress that I felt beautiful in-- I was wrong! Party Dress Express had a good selection of plus size dresses, and the staff were very helpful with style and fit of dresses that would flatter my body! Fittings were easy as they offered early morning fittings before the store opened, which made it very convenient!
---
November 3, 2012 Wedding
Reviewed on

2/26/2013
Theresa H
My wedding was in November, so perhaps the slower season allowed them to provide me with more than usual attention. I purchased my bridal dress here. I also found the dress for my bridesmaids here, however, because of where they all live, they each purchased their dresses at local shops. The store has every dress/designer imaginable. Two hours in 1 dressing room allowed me to find THE DRESS without tons of trips to tons of boutiques. The staff was attentive from day 1. Alterations were included in the cose of my dress - my patient, understanding, and detail oriented seamstress was always cheerfully helpful through all 5 alteration visits. I lost a good bit of weight in the last few weeks so she needed to pull the dress in more than once. She even offerend another round of alterations despite the single flat rate included with my dress. This woman was more concerned about my dress fitting than I was & I was the bride! I found it was a bit of a trick to find the first time there, but that was a very small price to pay. I very strongly recommend Party Dress Express to brides; the wide selection and excellent staff is hard to come by anywhere else. They don't have bargain basement prices, but they are on par with most other brick & mortar bridal shops.
---
Great options with reasonable price tags!
Reviewed on

11/06/2012
Angela B
The staff at Party Dress Express are patient and professional. The best deal was that by purchasing my dress there the alterations were included in the price. I went back for three fittings and took my time and enjoyed every minute. The seamstress team at Party Dress Express goes above and beyond for you as a bride. They have very talented experienced woman fixing the dresses to the best fit for the bride.
---
great service
Reviewed on

10/27/2012
Jessica P
I shopped and shopped and shopped some more for my wedding gown. I even shopped at party dress express three times before a gown was suggested by a new employee. I was willing to try on just about anything and feeling discouraged. turns out, she found my perfect gown! from shopping to final alterations for both my gown and my bridesmaids, dress express was attentive, helpful and knowledgeable about their inventory! (even grabbed a few great deal dresses for the honeymoon)
---
Send Message