Home

Pen Ryn Estate
About this Vendor
Pen Ryn Estate
Pen Ryn Estate, home to Pen Ryn Mansion & Belle Voir Manor is located in Bucks County PA for Weddings, Banquets, Meetings, and more! With such rich history, the estate is both unique and majestic. Appointments by reservation only with a professional Sales Team eager to aid in your assistance.
Amenities + Details
Amenities
Handicap Accessible

Indoor

Reception Area
For more details about amenities, please message the Venue.
Ballroom, Waterfront, Estate, Historic Venue, Park, Tented
Bar + Drinks, Food + Catering, Planning, Service Staff
Contact Info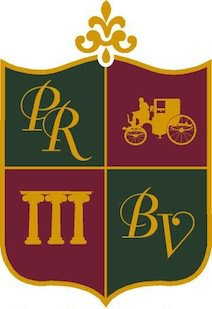 1601 State Road, Bensalem, PA
Day of my Dreams
Reviewed on

8/09/2010
Stephanie D
My husband and I walked into Pen Ryn and knew this is where we would be celebrating our Marriage! The charm and history is breathtaking. The accomodations were pefect and we danced ALL night. The backdrop of the Delaware River and well-manicured grounds created beautiful pictures. And the staff was attentive and helpful. Not to mention the food- we still receive comments about how wonderful the food was! By far one of the best choices for our wedding day (besides the groom)!
---
AAAAAA-mazing!!!
Reviewed on

9/17/2014
Tricia J
I literally cannot say enough good things about Pen Ryn. We got married there Saturday August 30th – 2014, and it was amazing. We picked the venue bc of the uniqueness of it, the views and the mansion itself. I went to see a couple venues but my fiancé (now husband) only went to Pen Ryn with my bc he didn't like all the other cookie cutter hotels and country clubs and refused to see them haha! Elizabeth went over every little detail with us – and after coming back for a 2nd visit with my parents we signed the contract!! Elizabeth and I talked very often – and she was always checking in to say hi and make sure the planning and everything was going good and what not. The Thursday before the wedding – we dropped everything off for our wedding (and there was a lotttttt of stuff haha) – and Elizabeth ensured me everything would be set up perfect and look just how I wanted it! After our ceremony at our church – we headed to Pen Ryn for pictures. The photographers, videographer and bridal party kept saying how amazing the mansion was and the view of the Delaware – and it really was!! The grass was cut perfectly, the flowers were amazing – everything was just amazing!! There were even sail boats and this huge wooden boat going by on the river at different points while we were doing pictures, they made the background even more beautiful! I'm so excited to get our pictures back!!!! While we were taking pictures down at the river – Joe came out with some waters for me and my husband. Joe was our bridal server – and he was incredible!! After pics we came inside and Joe was waiting at the front door for us with our signature drinks and food!! My husband was soooo excited bc he was starving!! People told us they could barely eat their dinners bc the food at cocktail hour was so good they couldn't stop eating. I highly recommend the mini burgers, bacon wrapped scallops and Asian station!!!! Every time I turned around Joe had a plate of appetizers for us and champagne. He also brought us in the see the main ballroom before the reception started! It was breathtaking. The room was so perfect and looked better than I could have ever imagined! Linda was our matradee – and she was just as amazing! She was so friendly and a huge help! All of the servers were so polite and very attentive to their tables! The reception flew by – but we enjoyed every single second of it!! Our reception was from 6:30 to 10:30 but we stayed and danced until 10:50ish! As we were saying goodbye to guests – all of the employees were busy around us packing up all of our stuff for us (and we had A LOT of stuff haha)!! It was so perfect. There were still about 20 of us there and we all walked to the front door and all of my totes of stuff were sitting at the front door packed and waiting for us – and then the staff loaded everything into our cars! The night was absolutely perfect and everyone was so accommodating! I had made a few requests to Elizabeth throughout the planning process – and every single one of them was done for us that night – from where certain decorations should go, switching out beers, having extra dessert and having extra table clothes set aside for us for a crazy family dance we have – everything was perfect! I really wish we could live that whole night over again!!! I would highly recommend having your wedding here!!!
---
Stunning Venue + Exceptional Staff = Perfect Day
Reviewed on

3/11/2014
Kate L
Pen Ryn is a most wonderful place to have a wedding. Our guests raved about the food and drinks, the friendly staff, and the beautiful venue. We held both our wedding and our reception here, and it is an excellent spot for both events. We even held the rehearsal dinner here the night before in the mansion (our wedding was in the Belle Voire Carriage House). Elizabeth was phenomenal in working with us as we planned each step of the process. She was incredibly accommodating and easy to work with. Linda was in charge of our rehearsal and wedding day, and to say she was exceptional is an understatement. She coordinated things smoothly and positively. The staff there was efficient and friendly - many went out of their way to congratulate us. What a gorgeous venue, and what wonderful people who work there! We highly recommend Pen Ryn Estate!
---
Reviewed on

6/23/2015
Danielle T
My husband and I got married at Pen Ryn Mansion on June 6, 2015. I cannot say enough about this venue! From the time we toured through to the final minutes of our event, the Pen Ryn staff was OUTSTANDING. Elizabeth, the Catering Sales Manager, was our main point of contact and throughout the entire process. She was quick to answer questions and there to provide advice… and very nice! Pen Ryn Mansion is the perfect place for a summer wedding. Your guests are sure to be floored by the beauty and charm of the mansion! Luckily, with the amazing weather on our wedding day (partly sunny and 78), we were able to use both the mansion and the surrounding grounds. The patio was perfect for cocktail hour, and the lawn/foundtain/yard for bridal party photos! The night progressed seamlessly thanks to the help of the Pen Ryn team and the food was to die for. I cannot thank the staff enough and our wedding will always be remembered as THE BEST DAY EVER!
---
Reviewed on

6/23/2015
Amanda E
Belle Voir was the perfect venue for our wedding. Everything truly exceeded our expectations and we couldn't have had a more exceptional time. Elizabeth was a pleasure to work with up until the day. She answered us promptly and was always happy to help. The grounds and ballroom are beautiful and the food was delicious!!! The entire staff went above and beyond to ensure we had a special day. They really worked to make sure us, and all of our guests, were having an amazing time. We also cannot say enough positive things about our Maitre D' for the night, Joe. He was always right there anticipating and waiting to hand us fresh drinks and food. He really enhanced our experience. I highly recommend having your wedding at Belle Voir Manor!
---
INCREDIBLE VENUE!!!
Reviewed on

4/26/2015
Tabitha B
We fell in love with the Pen Ryn Estate from the moment we first saw this amazing venue. What we now realize is that Pen Ryn is SO MUCH MORE than just a beautiful space! From start to finish, all the way through our perfect wedding day on April 24th, the service and staff of Pen Ryn continued to EXCEED our expectations. Our wedding coordinator, Elizabeth, walked us through every step of the planning process, starting a year and a half ago. She was attentive and responsive to all of our questions, no matter how big or small. She helped us make every decision and check each item off our list with ease. On the day of the event, the catering manager, maître d, and butlers (especially our personal butler Nicole!) were present and available for us and our guests. The food was delicious, especially during cocktail hour, where hors'doeuvres were constantly passed and the food stations stocked beautifully. The day went off without a hitch. These guys know EXACTLY what they're doing and you can tell they have perfected their process, however they also understand that each day and each couple is unique. They know how to make each day a very personal experience. We cannot say enough good things about the Pen Ryn Estate, and we would recommend it to any couple looking for a venue that fits many budgetary requirements, helps you plan and execute your event with complete ease, and caters to your every need with the utmost care. We know that we are going to look back on our special day with fond memories, and we definitely know that is due in LARGE part to Pen Ryn. Thank you to EVERYONE at The Pen Ryn Estate for giving us a lifetime's worth of memories in one beautiful day!
---
Happy Bride
Reviewed on

4/23/2015
Kyle S
Absolutely perfect! I could not be happier with my experience at the Belle Voir Manor! I recently had my wedding and ceremony at the Belle Voir. Megan was my wedding planner and I could not be happier with my experience. From the moment I met her, she reassured my everything would be perfect and it was. She was quick to answer all my question and accommodate me with all my needs. On the day of my wedding we were fortunate to work with Linda. Linda made sure the flow of the wedding was perfect! She guided all guests and family members and made sure everything ran perfectly. Everyone raved about how amazing the food was. I have been to many wedding where the food was terrible. This was NOT the case at the Belle Voir. Everyone raved about how amazing their meals were. Joe was my maitre d for the night. He was extremely helpful and never left my side. Whatever I needed he helped me with! Overall I could not be more impressed with the venue. Everything was perfect and I would recommend this to any bride!
---
Absolutely Amazing
Reviewed on

4/22/2015
Jacquie g
I LOVED EVERYTHING!!! We had my daughter's wedding at the mansion. She had the ceremony outside looking over the river. Elizabeth was our booking manager. She was so helpful. She made great suggestions and always responded to us very quickly if we had any questions. Linda was our event manger. She promised everything would be perfect. And WOW did she come through. We met with her on Thursday evening for the rehearsal. She definitely wanted the bride to be happy on her day and it was clear that was her goal. Linda made EVERYTHING PERFECT. ( And with me being the crazy nervous mom, that was soo appreciated) We had Nicole as the brides server. Wow, this girl was more than amazing!! She took care of every need of my daughter and the rest of us. Nicole made sure my daughter had whatever she needed at all times. Before my daughter could think of needing something Nicole was on it. As well as the rest of the staff. The staff gave Better service than anyone could ever imagine. All my family still keeps talking about that. They are also talking about the great food. Everyone enjoyed everything. We started with the mash potato bar during cocktail hour. That is one of the favorites, along with the coconut shrimp, bacon wrapped scallops and micro burgers. Linda, Nicole and the rest of the staff took care of everything from start to finish. Including guiding, teaching, and comforting. By the time it was all over, they had everything packed up and ready to go for us so we didn't have to worry about that either. I can't speak highly enough of the experience at Pen Ryn Mansion. I am now planning on a family reunion here just so we can do it all over again
---
Elegant Venue - Exceptional Staff!
Reviewed on

4/14/2015
Dana G
We fell in love with the Pen Ryn Mansion the minute we stepped into the parlor of the main estate! I can't say enough about how accommodating the staff was and how professional. We received compliment after compliment from our guests about the atmosphere, the food, the staff, and the overall experience. So many of them literally said "Yours was the best wedding we ever attended!" From a bride's perspective, the staff at Pen Ryn couldn't have made things any easier. Our sales manager was Elizabeth and she worked with us from the start to ensure we had everything we wanted - from the menu, to the centerpieces, to the linens, to the placement of our favors and guestbook, to the dessert station and even down to being flexible and creative with some of the pricing so we could stay in budget. On wedding day, our event manager Linda told us we would want for nothing and that her staff was there to make sure we didn't have to think about anything except enjoying the day. She couldn't have been more right! Christine, our bridal server, was never more than a few steps away - she took care of whatever we and the bridal party needed. Karen, our maitre d', ran a tight ship and kept all of our guests happy with her professional demeanor and staff. And I have to give a final shout out to Jessie, my "train bustler!" (My maids were having some trouble getting my train bustled and Jessie saved the day!) We truly cannot say enough about how wonderful our affair was. You will not be disappointed booking any type of event at Pen Ryn. The food was delicious; the venue itself is gorgeous; the staff bent over backwards for us and our guests; and the pricing was comparable to other venues that aren't as nice (believe me, we shopped around). I would recommend this venue to anyone! Thank you Pen Ryn for making our special day even more spectacular!
---
We fell in love!
Reviewed on

2/14/2015
Maria T
From the moment my husband and I first walked through the doors of Pen Ryn for a tour, we fell in love with the venue. The mansion is stunningly breathtaking. We celebrated our wedding at Pen Ryn on New Year's Eve and it couldn't have been more perfect. The staff was attentive and the food was exceptional. Elizabeth Lotz was our coordinator and she couldn't have been more helpful, accommodating or professional. She is very detail oriented and guided us through the entire process to help ensure the perfect reception. The ballroom is absolutely gorgeous and our pictures are amazing. We couldn't be happier with our choice.
---
Fantastic
Reviewed on

1/26/2015
Kristina V
We just had out ceremony and reception at the Belle Voir Manor on the Pen Ryn Estate and it was fantastic! The service was amazing, food was awesome, drinks were flowing! The staff was out of the this world. They made everything happen just as I had imagined it would. everyone from the office staff to those running the event were great, especially Elizabeth, Linda and Joe!! I would recommend them to anyone and the price was perfect for my budget!
---
more than i expected
Reviewed on

1/23/2015
Stephanie
My husband and I were married at Pen Ryn- Belle Voir Manor. The facility and employees exceeded our expectations- especially Joe and Linda. The venue was absolutely beautiful- we were married around Christmas time and the decorations were classy and elegant. The food was delicious. Joe was responsible for serving us and he was a pleasure! He always made sure we had food and drinks available at any time. He is such a hard worker! I received nothing but compliments from our guests. And, the price was reasonable as well (we did get married on a Friday in the off season though). The event coordinators were difficult to get a timely from prior to the date, but overall, I was extremely pleased!
---
The BEST wedding ever!
Reviewed on

1/08/2015
My daughter just got married at the Bel Voir Manor at Pen Ryn. The venue is absolutely gorgeous ! Have to see in person. The room for the cocktail hour was so roomy and warm yet elegant. The banquet room was very rich looking, very regal; The ceiling is high and the chandeliers were extravagant. So so pretty. But it gets better... The staff and people helping us were outstanding. They treated us like family, and were so accommodating. Then to top it off, the food was delicious. One guest said he cleaned his plate better than dishwasher!
---
A Chrsitmes Dream Come True
Reviewed on

1/04/2015
It has been exactly one week since my daughter and her fiancée had the most beautiful wedding ever at the Pen Ryn Estate. Pen Ryn was richly decorated for the holiday and provided an elegant backdrop for an exquisite reception. The attention to detail which had been evident throughout the planning time was certainly apparent on the day of the reception. The food was absolutely delicious and our guests were treated with the utmost respect by this professionally skilled staff who were so kind and courteous throughout the day. Everyone was so helpful from the coat check attendant to the valets and particular mention must be made of our outstanding event planner and event manager. Both made sure that our every wish was granted, anticipated our needs and made many wonderful suggestions to insure our day was perfect. Thanks, Pen Ryn, for all the memories!
---
Beautiful day, beautiful venue, accomodating staff.
Reviewed on

12/21/2014
Jen A
A big thank you to the entire Pen Ryn staff for making our October 25, 2014 wedding at Pen Ryn Mansion a beautiful and memorable day! We continue to get compliments on how much fun everyone had and how beautiful the estate is. The entire staff was extremely accommodating to help everything go smoothly, especially at our rehearsal and on the day of our wedding! My husband and I couldn't have envisioned our day any more perfectly. Thank you SO MUCH!
---
What a wonderful day!!
Reviewed on

11/25/2014
Sarah H
My husband and I just got married on 11/22/14 and what an amazing day it was! We had both our ceremony and reception at The Pen Ryn Mansion and everything was flawless! We were able to arrive earlier because no event was planned before ours which made it less stressful and we had more time to relax before walking down the aisle. Elizabeth was awesome from day one to the day before. She was always available to answer questions and made planning our wedding very easy! Linda was our coordinator the day of and she made sure that things ran smoothly and they did! We didn't have to worry about a thing because she did that for us and kept the day moving. Our personal bridal attendant made sure we had food and drinks during our pictures after the ceremony and kept that service going through the night. Our guests raved about the food and how gorgeous the place was at this time of year. The fireplaces were on when we got there and really set the mood for our evening wedding. We are beyond happy that we chose the Pen Ryn Mansion to get married at and we would again if we had the chance! Everything was breathtaking and it was just the best day of our lives!
---
Wonderful!!
Reviewed on

10/30/2014
April A
Our wedding reception was held at Pen Ryn on October 11, 2014. Not only the venue but the wait staff and food exceeded all my expectations. Our head waiter, Joe could not have been more helpful. My husband and I are beyond pleased with Pen Ryn!!!!
---
Falllllling in Love
Reviewed on

10/18/2014
Lauren M
We just had our wedding at the Belle Voir which is the carriage house to the mansion, I wanted the ballroom and princess feel and that is what we got! The weather was beautiful, the food was excellent, and the staff was everywhere you were with a drink ha! If you want charm and enchantment this is your place!
---
Absolutely Magical!
Reviewed on

10/11/2014
Maureen M
About a year and a half ago, my mom suggested we check out Pen Ryn as our Reception venue. I thought it would be out of the budget, but went for the visit anyways. From the first point of contact with Elizabeth, she was nothing but friendly! We were greeted with a smile as we toured both the Mansion and the Belle Voir. My fiancé and I loved the look and feel of the Mansion – the elegance of the ballroom, timelessness of the mansion, and the fantastic library sold us! We were ready to sign that night!! Elizabeth helped us every step of the way and was always quick to respond to emails or calls. We even almost forgot to order our cake (bridal brain!) and we sent an email at 11:30PM asking Elizabeth to order it for us and it was ordered that next day! When we arrived the day of our wedding we were greeted as we exited the limo by Linda and a few servers from Pen Ryn. They took our bags up to the bridal suite so we could start pictures and even brought out a tray of hors d'oeuvres as well as beers and waters. Before our cocktail hour ended, the bridal party headed up to the bridal suite where we were served champagne and hors d'oeuvres as we took a few minutes to regroup. The entire staff was very attentive to our needs. My husband even noticed that there was always someone from Pen Ryn standing near our bird cage where all of our cards were!!! Numerous people came up to us to tell us how awesome the cocktail hour was, and how they enjoyed their meals. At the end of the night, everything was packed up in the same boxes we dropped them off in, including the top tier of our cake. My husband and I were standing in the ballroom at the end of the night and Linda came over and asked if she could bring us anything. My husband said "I think I need a drink" and she said "Well, what would you like, I'll see what I can do?" We only wanted waters, but the true message that ran through the entire venue is that Pen Ryn always found ways to say "yes" even when our reception was over!! Being that this was our wedding day, we wanted everything to be perfect. If we could give more than 5 stars we would!! We couldn't have asked for a more perfect venue and staff which only made our day more magical!!
---
Perfect Wedding/Rehearsal Dinner
Reviewed on

10/11/2014
Robin S
I want to thank the entire staff at Pen Ryn Estate. Our daughters wedding was at Belle Voir Manor on Oct 3, 2014 and was simply put- perfect!! The staff could not have been more attentive/professional and the food was incredible. We are still receiving e-mails and notes thanking us for a wonderful affair and a great time had by all. The rehearsal dinner was held at Pen Ryn Mansion and everything was perfect there as well. Thank you to Linda Brett for everything you did to make this the wedding of our children's dreams!!! Mark and Robin Stephan Parents of the Bride
---
Excellent venue
Reviewed on

9/27/2014
Terry S
I am so glad I chose Pen Ryn for my wedding. It was beautiful! Everyone was so helpful and made sure my day was perfect. The staff was courteous and knowledgeable. I felt like I got more for my money there than anywhere else I looked.
---
So romantic, so well done!
Reviewed on

9/23/2014
Mary Brienne G
I have actually been to this property three times now for weddings as a guest, and as a member of the bridal party. I absolutely love it! Pen Ryn estate offers such romantic scenery, it really feels like a dream location for a wedding. The food is seriously delicious too, which is such a huge bonus! Most recently I had the tilapia plate that they offer and my husband had the lamb. I expected the tilapia to be a thin piece of fish, but it was actually a very substantial filet and was really perfectly cooked! After a little arm twisting, my husband let me have a bite of his lamb and it was amazing too. As a member of the wedding party, I always appreciate when the wedding is well coordinated and the "behind-the-scenes" work is well executed so that I don't have to constantly play the go between and can enjoy the wedding. We had one minor hitch--the wedding in the adjacent venue was playing music loudly while they're guests arrived right before our ceremony was to begin, which was also held outdoors. I brought it to the attention of one of the employees and the music was inaudible within minutes. We very much appreciated how quickly they handled it and were able to enjoy a beautiful ceremony in the outdoor area by the river. I would definitely recommend Pen Ryn to anyone who asked! This was actually the first place that I called when I was getting married in 2010, but unfortunately they were already booked for our date.
---
Wedding Venue Pen Ryn Belle Voir Manor
Reviewed on

9/12/2014
I love this venue, my wedding was planned in 3 weeks and thank God they were able to accomodate us. Had a Sunday brunch at Belle Voir Manor, Linda was our banquet manager. She was very professional and looked after every detail, along with keeping us informed, Elizabeth Lutz was my wedding consultant. Elizabeth was outstanding, sweet, professional and worked with our budget. The ambience was perfect, having the ceremony on their beautiful grounds and reception inside was top notch. Please brides and grooms, before you choose a venue, you must visit Pen Ryn Estate.
---
Belle Voir Manor Wedding
Reviewed on

9/03/2014
Julissa Z
Belle Voir is so impressive! The staff are great and attentive, I want to thank Linda and Elizabeth for their help in making my dream wedding come true. Linda was awesome in giving me my outside ceremony possible, even with the weather and helped out in every single detail. Thank you from Mr. & Mrs. Lopez @penrynestate — with Oscar Lopez at Pen Ryn Estate.
---
Cristina
Reviewed on

8/04/2014
Cristina V
We had our wedding in the Belle Voir section of the Pen Ryn Estate and it was perfect! It is a little more modern feeling, with views of the Delaware River from the ball room. They staff was amazing, so friendly, so helpful, so welcoming, and very professional. The food was amazing, our guests are still raving about the mashed potato bar.
---
Send Message