Home

PF Films
Details

Contact Info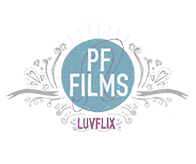 Reviewed on

4/15/2016
Jillian A
Peter and his team are creative geniuses. After we got engaged, I researched videographers for longer than I'd like to admit, and what i realized is that PF Films is just special. They incorporate these documentary-type interviews of your family and friends that bring so much... Read More depth to the video that will warm you heart and give you something to remember for a lifetime. On top of that, they piece the day together in a way that flows so effortlessly. We just received our video, and it is nothing short of magical. It brought us back to our wedding day as if it was yesterday, and I can't wait to watch it over and over. Peter and his team are the utmost professionals and they made everything so easy on the day of the wedding. If you're looking for a video that will truly capture your special day, book PF Films! You won't be sorry.
---
Awesome
Reviewed on

6/18/2014
Ashley P
I can't thank Pete enough for sending his amazing team to our wedding. They were everywhere and nowhere at the same time. I wasn't going to have a video to begin with but I'm so glad we did. I would use them again in a heartbeat.
---
Awesome Videographers
Reviewed on

12/31/2013
Kristina K
Pete and his team are so fantastic. We had seen their highlight films and just knew we needed to have them for our wedding too. They made us feel so comfortable and most of the time you wouldn't even know they were there. We have not seen our video yet, but there is not a... Read More doubt in our minds that it will not be absolutely fabulous. PF Films will not disappoint!
---
Same Day Edit is a MUST!
Reviewed on

9/24/2012
Daniela C
Peter and his team were amazing. I hardly even knew hey were there the entire time. They have small cameras, not huge ones in your face with a blinding light. they're polite and their work is so amazing and creative! The same day edit is SO much fun to watch at your reception!... Read More they capture the day and play back a 3-4 minute clip from the morning until the reception. It was the single most talked about part of my wedding! Definitely call PF films for a meeting!
---
Simply awesome
Reviewed on

8/22/2012
Stephanie S
I am terrible at writing short reviews so I'll start with the bottom line: Peter and his crew are nothing short of incredible. They have a great work ethic, a keen eye for the artistic, the amazing skill to capture those moments, and to top it off they are fun and personable... Read More people to share your wedding day with. As for the editing - Peter is phenomenal. It's not a typical wedding video, it is a tailored expression of your story, your relationship, your romance. I can't laud (and thank) PF Films enough for straight up nailing the very core of our love on the day of its biggest celebration to date. Okay, some props to the hubby for writing a killer note ;) We couldn't be happier with our choice. We wanted our video to be out of the ordinary and PF Films delivered wonderfully - they captivated the essence of our relationship, and depicted it in way that reads like a love story and showcases the rocking party we had to celebrate. Our highlight video stirs precisely the emotional chords we want us and others to remember from that day no matter how many days/months/years later, and we can't wait to relive with the raw and full-length :) Some extras if you're still reading - I still remember Peter answered my initial email inquiry within minutes, some time in the wee hours of the morning. If I remember correctly, he was editing and "wrestling with [his] printer". This very dedication to his art (and his couples) was clear when we had our first meeting. He may not know this, but once we realized the price was within our budget, we each wanted to say yes right then and there at Starbucks but waited to consult each other back at the car first. My husband made fun of me while we were looking for a videographer saying my best gauge was the number of trailers that could make me cry. Needless, to say, Peter's were the clear winner -- ours still makes me tear up after a million views.
---
if there were 6 stars we would have given Peter th
Reviewed on

6/08/2012
elizabeth B
I was skeptical of hiring a videographer at first, but as soon as I saw our Portrait Film I knew we had made the right choice. The guys at PF Films truly captured the essence of everything from our wedding day. The cinematography and music all combined to make us feel like we... Read More were starring in a Hollywood production. This isn't your typical wedding video. It's dynamic and captivating even to people who barely know us. Peter and his team are truly gifted and talented. If there was one area that I felt we got MORE than our money's worth it was definitely using PF Films. I have no hesitation in recommending PF Films to anyone getting married or doing something special in life that they want captured on film. Thanks for capturing our wedding day and making it something we're excited to watch throughout our marriage.
---
A true artist!
Reviewed on

10/18/2011
Lindsey B
Peter is one of a kind with a vision long before the video is made! He has a way of capturing the true emotion of the day without being staged. He is professional and a pleasure to work with! Goes above and beyond what a videographer would normally do. Amazing!
---
Unique + Great Value = Happy Wedding
Reviewed on

7/11/2011
Heidi M
We decided to add a videographer about 2 months prior to the event and thankfully I trusted the photographer's recommendation which made my life simpler. Peter's highlight video exceeded our expectations. We now have this awesome trip back in time and can relive the moments... Read More for the rest of our lives. Thank you Peter!
---
Really makes you want to do it again!
Reviewed on

5/15/2011
Stacy A
When Rob & I began looking for Video/Photo Michael Dempsey(our Photographer) suggested Peter Ferriero for Video. We were confident anyone Michael works with would be a great choice, saw some video that Peter did, loved it & signed on dotted line instantly!!! What a great... Read More decision that turned out to be! Though we haven't seen the full video yet we KNOW the footage/editing will be amazing. We have seen the Highlights preview on-line and are BLOWN AWAY!! Everywhere we go people that know us stop us and are like "WOW...your wedding video is the best ever so amazing so perfect.." and the comments go on..even have had a few " the video brought tears down my face and I wasn't even there!" and a few "You guys look like Movie Stars", That one i smy favorite since I am o camera shy and was the one thing I dreaded the most of the day...I must say now, I wish I could do it again! :) From the 1rst moment Peter & Eric arrived w/Michael & Joselyn it was all things good. Before they came I was bugging a lil well, a lot as I WAS ABOUT TO GET MARRIED! But they made all my nerves go away as they were so pleasant to be around w/their relaxed, fun, & polished attitude. We really got to enjoy every moment of the day w/out ever worrying about the quality of the video/photo. And their company is like being with friends. These are good folks alla round. We had seen the great work we had committed to from the beginning, then came the day & they raised the bar making it so pleasurable & fun to say the least. We can't recommend their services enough. Thanks again & we can't wait for the DVD.
---
Exceeded expectations in every way!!!
Reviewed on

5/12/2011
Bevin G
I cannot say enough wonderful things about Peter and his team. They are professional, timely, and have real knack for catching both the big and special little moments in a bride and groom's most important day (in an unobtrusive way no less). Peter is timely, professional, and... Read More works hard for hours on end to ensure he gets everything he needs to make an unforgettable video. Not to mention, his final products are OUTSTANDING! I was hooked when I came across some of his other work, and am floored by the video he created for us (which he took only a couple weeks to get to us!) Tons of people commented to us that our video was the best they have ever seen. Not only was it artistic and beautiful, but he managed to capture our personalities in it and even set it to music by our favorite artist from a conversation he picked up on during the event. We are thrilled that we found him, and thrilled that we now have this special little keepsake that we can always look back on to remember our day. Peter Ferriero Films exceeded our expectations in every way, simply put! Thanks, Bevin.
---
LOVE HIM!
Reviewed on

1/23/2011
melissa m
The first time I met Peter was at our engagement photo shoot. Peter did more than document the experience... he truly captured our emotions, love, and history of our relationship. He is so easy-going and made us feel very comfortable while filming us, even during our interview... Read More session. We used this video at our rehearsal dinner, and there was not a dry eye in the place! It is something that we will cherish for years to come. We are excited to see our wedding video. At our wedding he worked seamlessly with our photographer. He was never in the way, yet he was always there catching every moment of the day. I know it will be just as amazing as our engagement video because he is so talented and has such an amazing eye. Working with Peter has been an absolute pleasure, and I am so honored to have worked with such a special and sincere individual during one of the most memorable moments of our lives. He made it easy to trust him, which I think, is one of the most important things to consider when hiring a professional for your wedding day.
---
Doesn't Get Any Better Than This!!
Reviewed on

1/22/2011
Kerry K
My husband and I have been married for 2 years and we love to watch the DVD that Peter made us of our Wedding Day. He managed to capture every aspect of our amazing day, from the fun and excitement to the sweet and intimate moments shared between a bride and groom. Peter had a... Read More way of making even the shyest member of our bridal party comfortable in front of the camera. He always handled himself in a professional manner and was very attentive to our requests and needs. We are very greatful to have used Peter as our Videographer and would highly recommend him to anyone looking to create an amazing memory of their special day! Thank you again Peter!!
---
Amazing artist, and wonderful person.
Reviewed on

1/21/2011
VICTORIA G
Initially, we did not want a videographer at our wedding. We were afraid of a bright camera light following us around all night, and felt that people tend to change in front of a camera. I saw the video that Peter did for his cousin, who is also a friend of mine and absolutely... Read More loved it. It made us rethink all our misconstrued notions on having a wedding video. We decided to meet with Peter and explained all of our concerns. He was so great, completely understanding and professional and ensured us he would do whatever he could to make us happy. After the wedding, we could not wait for our highlight video. We had such an amazing time and wanted to relive it as soon as possible! Words can't even describe how thrilled we were with the outcome. Peter was everywhere at the wedding, but we didn't even know he was there. He is such an artist and extremely intuitive. We were blown away by how he captured everything that is important to our family with barely knowing us, and put it into a few minutes of highlights. Turns out, the video is the best part of the wedding. We are so happy we went with Peter. He truly is the best.
---
Great Videographer
Reviewed on

1/21/2011
samantha k
Peter, We can't thank you enough for capturing all the special moments of our wedding. It will allow us to relive all the wonderful moments we shared throughout the day and remind us of how amazing of an experience it was. We trusted that you would do a great job and you... Read More certainly exceeded our expectations. You were a pleasure to work with and could not be any more happier. Samantha and Robert
---
All around amazing!
Reviewed on

1/14/2011
Robert V
I can't say enough about Pete! The video he created of our wedding day was everything we could have wished for. He was professional and acknowledged all of our desires for our video. He made me, someone who hates being in front of the camera, feel so comfortable that I didn't... Read More even notice he was filming. Everyone that has seen our video cannot believe how amazing it is and how perfectly Pete captured our special day! Thank you so much for creating something that will bring us back to our day as if it were happening all over again!
---