Home

Photobooth Planet
Details
Digital Files, Photo, On-Site Printing, Photo Booths, Photo + Video
Contact Info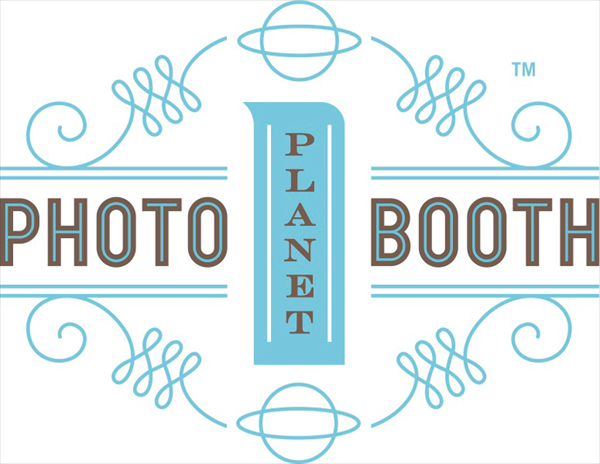 134 Edgecomb St., Mystic, CT
Awesome!
Reviewed on

12/20/2013
Michelle K
My husband and I were pleased to work with Geoff at Photobooth Planet for our April wedding in Newport, RI. We loved the level of professionalism Geoff maintained from start to finish. Likewise, the photobooth itself was sleek and elegant looking with classy lip and moustache... Read More props. We loved flipping through our photo strip guest book while sipping champagne the morning after our wedding. Great quality, awesome people, and a wonderful keepsake for our guests and ourselves. We would hire Photobooth Planet again in a heartbeat.
---
Awesome Photobooth & Great Staff!
Reviewed on

10/31/2013
Lauren W
Photobooth Planet was so much fun to work with. Tim was our attendant the night of the wedding and he was fun and engaging with all the guests. Perfect pictures and great guestbook!
---
Excellent! So much fun and so worth it!
Reviewed on

10/02/2013
Merideth Z
Geoff Gordon and PhotoBooth Planet were outstanding - his overall 5 star rating comes as no surprise. From the very early planning inquiry stages, it was clear that Geoff runs a very professional operation and wants to personally ensure that every event goes off perfectly.... Read More While he wasn't the cheapest photo booth vendor we looked at, his quality setup and product and the tremendous ease working with him set him apart and well worth that extra investment. He sets up an actual photo booth versus simply a black curtain and camera in a corner. Despite this, if you have any concerns about still fitting a lot of people inside them, we can alleviate those concerns wholeheartedly. The seat inside can be moved or taken out to make room as well. Geoff was on-site managing the booth the entire night, guiding people through the process - able to get both our youngest and oldest guests to participate and make them feel comfortable and at ease. He simultaneously helped to build together the guest book of prints (one print for the guests and one for the guestbook) as well as USB drive of all of the pictures -- all of which were provided to us immediately at the end of the night. It was absolutely hysterical for us to look at a few days after, and such a treasured and fun memento of our night. We could not have been happier with everything, and would not hesitate to recommend him highly to anyone.
---
Reviewed on

10/07/2016
Emily B
We used a division of Photbooth Planet called Flip Book City. They come in, set up, and truly create the party. The team was so easy and professional to work with leading up to our wedding. We even got to customize the cover of the flip books. Then the day of they set up and... Read More film a 7 second video which prints out as a flip book (like Instagram Boomerang, only much better). Our guests loved it so much we extended them an hour later and in even making that last minute decision they were easy and accommodating. We want every wedding we attend now to have a flip book studio.
---
Outstanding!
Reviewed on

4/01/2015
Katie A
I worked with Geoff via e-mail and Tom came to the wedding. Both were awesome. Geoff was very professional and was able to answer all of my questions and Tom was a great photo booth attendant. Tom even got in one of the pictures with my Aunt because her husband wouldn't go in... Read More with her. We used their scrapbook as our sole guest book for the evening which I am so happy we did because 99% of our guests got in the photobooth and were able to write a message in the book for us. Quality photos plus they gave me a flash drive with all of the photos on there. Looking back through our book it looks like our guests loved the photobooth as well! Totally worth it!
---
So much fun!
Reviewed on

1/08/2015
Cara P
We had such a great experience with Photobooth Planet! From start to finish Geoff was amazing to work with – he was so professional, so nice, and so responsive! The guests loved having the vintage photo booth and the attendant was so friendly and helpful! The book we received... Read More with all of the guests pictures is so great – it's such a unique guest book idea and so much fun to go through the next morning! So many of our guests commented on what a great addition to the night it was. Wonderful company, great people and so much fun! We can't recommend them enough!
---
Photobooth Planet! 5 Stars!!!
Reviewed on

9/18/2014
Emily W
5 Star! We LOVE photobooth planet! Great company - easy to work with and all star results! The images are amazing! Geoff put together 2 books for us AT THE wedding that we took home that night along with a zip drive with all the images!!! Above and beyond! THANK YOU!
---
Photobooth Planet Rocks!
Reviewed on

9/29/2013
Leanne R
We decided to have a photo booth courtesy of Geoff at Photobooth Planet for our Spring wedding and it was probably the best decision we made throughout the whole planning process! The photo booth itself was a huge hit with our guests- we even had a few people start up a... Read More competition to see who could take the most ridiculous picture :) Geoff was there throughout the evening helping people with the booth and putting together an amazing photo album for us that people signed. He is funny, down to earth and was very responsive and flexible to work with during the planning stage. We can't recommend Geoff highly enough and urge anyone even considering the photo booth option to go ahead and give him a call!
---
Loved it!
Reviewed on

9/28/2013
Kim R
For our wedding, my husband and I were looking for a vintage photobooth experience for our guests. Photobooth planet provided exactly that. The booth was beautiful and photos turned out amazing. We love that we now have a photo guest book that we can look at and enjoy forever!
---
Guests Had A Blast!!!
Reviewed on

8/17/2013
Paul L
My wife and I knew we wanted a photobooth at our wedding. The photobooth that Photobooth Planet provides is hard sided, which looks so much better than some of the other photobooths we had seen. The staff at Photobooth Planet is very professional and helpful. The book they... Read More provided of all the strips proves how much fun our guests were having. We can tell from the photos that everyone enjoyed going into the booth. Our guests are still taking about it! It was a great idea and when you combine that with their professionalism, it was the perfect choice for our black tie wedding.
---
So glad we did this!
Reviewed on

6/17/2013
Ria A
This was definitely a highlight of the reception! So many guests commented on how much they enjoyed using the photobooth. It was so simple, the representative showed up and did a great job of making sure that the complimentary guest book was being filled with tons of... Read More pictures. At the end of the evening, we received our completed guest book, as well as a CD with all of the pictures taken! I highly recommend Photobooth Planet for your next event!
---
Hit of the party
Reviewed on

6/06/2013
Alissyn S
The photobooth was the hit of the party for everyone! it didn't matter the age, everyone got in and everyone had fun! Geoff was so easy to work with. I didn't even notice when the photobooth showed up and they were up and running as soon as cocktail hour started which was great... Read More since it rained on my wedding day and the cocktail hour was inside. We were able to get a disc with all the photos and a book that everyone signed with their photos. It was so worth it to have and keep the memories!
---
Best Photobooth EVER
Reviewed on

4/11/2013
Julie U
It's not easy to find amazing vendors for any event, but now that all the stress is over I can easily say I was lucky to have Photobooth Planet one of the most memorable parts of my wedding team. My husband and I knew we wanted a photobooth as part of our wedding day, but were... Read More NOT impressed with the pipe and drape that so many companies were offering. We wanted a PHOTOBOOTH you know the kind that you would find at theme parks, carnivals, malls and squish all your friends into and take silly pictures. When we saw Photobooth Planet we knew we found what we wanted our guests to enjoy, it's a beautiful machine and was a centerpiece and we could not have been happier. Geoff was a pleasure to work with he was responsive to emails and was very organized. We gave him all the info for our wedding and suddenly when my new husband and I arrived at our reception venue there was Geoff all set up guiding our guests and creating a fantastic memory book for us to have as soon as our wedding ended. We give Geoff and Photobooth Planet 5 STARS!
---
So much fun!
Reviewed on

3/17/2013
Heather P
Having a photo booth at our wedding was one of the best things we did. It was great to capture so many fun pictures of everyone at the wedding and it worked great as a party favor as well. We got magnetic and stand up frames for each guest to take home their photo strips in and... Read More everyone loved it. Everyone commented on how much fun the photo booth was and Photobooth Planet did an excellent job. It was also great to have the traditional style photo booth that Photobooth Planet offers. I would definitely recommend Photobooth Planet to others!
---
Great Service, Excelent Photos
Reviewed on

3/12/2013
Aimee S
Love the get book i have from all the photo booth photos and guest signing the book. This company was really great. The attendant at the booth was polite and very helpful with my guests on how to use the booth and he even put the book together for them with the corner stickers i... Read More purchased for the pics. The BEST part, it is an ACTUAL photo booth. I looked at many of them and a lot of vendors just have make shift booths with digital cameras. This is a real booth you sit in, press the button and it takes three images of you and the quality of the image is great!! You pick your background, color or black and white, and they will put your name and date on it too as a keepsake for your guests and you. I cannot say enough about how great they were. Also compared to others i looked at this was the best price for the quality as well.
---
Everyone loved it!!
Reviewed on

7/29/2012
Sarah D
Geoff is great to work with!! Every guest at our wedding loved the photobooth and took home multiple strips. He made the guestbook for us and it is awesome! He also gives you a disk with every image taken in the booth since they of course cant all make it into the book. He... Read More keeps them backed up for life too in case you ever loose your disc! (which we did when we were given it right after the reception) He is a great guy, so friendly! Definitely check him out!
---
Amazing photobooth!
Reviewed on

6/19/2012
Danielle P
Geoff is awesome. It is more than worth the price. I couldn't ask for better. As a bride, it is so nice to leave your wedding with an album of your friends and family. I look at it often, especially since I am still waiting on the photos from the photographer.
---
A must have
Reviewed on

6/04/2012
Ava L
This was a neat addition to the wedding - the operator was wonderful and the resulting guestbook is equal parts hilarious and sweet.
---
Fun Time, Good to Work With
Reviewed on

5/24/2012
Carrie H
We were looking for a real photobooth as opposed to piping with a curtain. It was a bit more expensive than I wanted to pay but all of our guests loved the idea and had a lot of fun with it. Tha package included double prints and a scrap book so one copy could go in the... Read More scrapbook as our guest book. It also included a CD with all of the images. Remember to ask for your custom logo on the bottom as I forgot so there was nothing printed on the bottom of all the strips.
---
A hit at our wedding!
Reviewed on

8/17/2011
Michelle H
We knew from the day we got engaged that we wanted a photobooth at our wedding. I found photobooth planet on google and am so excited that I booked them! The photobooth was a huge hit and people love their photos. At first I was a little disappointed with the size of the... Read More booth but it made for some hilarious photos... trying to fit 5 faces in there! The attendant was great and when the machine ran out of paper, he fixed it in just a few minutes. No one even knew! I made my own scrapbook for my guests to use and the attendant (Aaron?) helped my guests put their photo strips in. I also loved the cd of photos that came with the booth. My new husband and I viewed it as soon as we got home and laughed the whole time!
---
Great final product!
Reviewed on

5/19/2011
Christine B
Our guests had a blast with the photobooth and we love the disk & album we got to take home. Photobooth attendant took care of everything-we didn't have to worry about a thing.
---
Use our messaging tool to connect with vendors anytime, anywhere. Stay organized, all in one place.