Home

Photobooth ROCKS!
About this Vendor
Video Messaging, Double Strips and More!
A few cool things: (1.) Don't worry, we're not uber expensive. Our booths range from $595-$995. (2.) We include video messaging in every package! (3.) We're pretty much the bomb diggity dog & proud of it! We've been awarded The Knot's Hall of Fame and been voted "Best of Weddings" every year since 2013 & also Voted #1 by Orlando Wedding magazine 4 years in a row.  (4.) This isn't our first rodeo - we've rocked over 1,022 events across Central Florida - so we know the load in for almost every venue (and know the gate guards by name), we know almost all of the Catering Managers and we know every back road in this town. So we are familiar with your venue and we do have insurance to provide them! (5.) Life is too short! Don't wait for moments, let us help create them!
Details
Digital Files, Online Proofing, Photo, On-Site Printing, Photo Props, Video Booths, Photo Booths, Social Media Sharing






Contact Info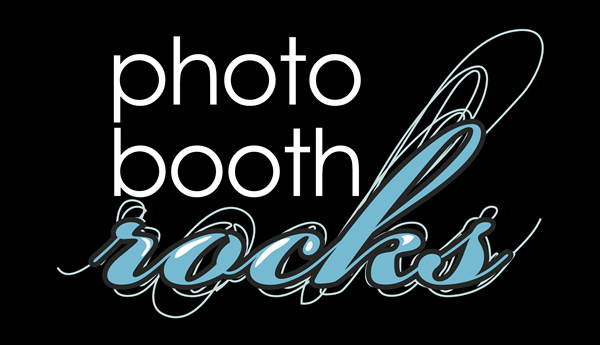 Reviewed on

2/24/2017
Shea H
We used Photobooth Rocks at our wedding & it was awesome! It was super affordable, they did all the set up and tear down which meant one less thing for me to worry about on the big day. Our guests loved it too! They had so much fun and it gave them something else to do besides... Read More dance or sit and watch. My favorite part was the photo book & videos your guests can record for you. The photo book was such a cool substitute for a traditional guestbook. The videos which my husband and I watched the next day were hilarious and awesome. Such a unique addition to your typical photobooth strips. Also, I loved that we got our photos and video the same day as our wedding on a flash drive. No waiting a couple weeks to get them!
---
Reviewed on

1/25/2017
Amy M
Photobooth Rocks, ROCKS! The photo booth was a great success. The booth is a great size, can easily fit 2-4 people. The props were hysterical and a huge hit at our wedding. Hands down, the option to record videos for us was one of my favorite aspects about hiring photobooth... Read More rocks. After our wedding, I got an immediate email reminding us to put the USB in our laptop to download the pictures and videos. My husband and I had a BLAST watching everyone's videos that they recorded and LOVE that we have copies of all the pictures. An added bonus: the cute album we got that has everyone's pictures and signature/message from the night of our wedding. From one bride to another, hurry and hire Photobooth Rocks! :)
---
Reviewed on

3/11/2018
Brandi D
This company is the best! We used the photo booth and the DJ service. They were so helpful with any questions we had. They were very upbeat and dancing along to the music with us. I would give 1 million stars if I could!
---
Reviewed on

2/28/2018
Giovanna A
Omg, I super recommend DJ Jenny, she's awesome and she did a great job in our wedding. She even send us a CD with the soundtrack just to remember our day!!
---
Reviewed on

2/21/2018
Michelle D
Photobooth Rocks was amazing during our wedding. All of our guests loved the photobooth, and had lots of fun with the props and being able to take the pictures home. We also loved being able to get a copy of all of the pictures and videos from the guest, it was great to take a... Read More look at them during our honeymoon and to see how much the guests enjoyed themselves.
---
Reviewed on

2/08/2018
Amanda C
Such a great company to work with and the final product was fantastic! I loved the personalized photo strip, photobook, and video's from my friends and family. The wedding day goes by so quickly so I really appreciate having these memories to look back on. Our photobooth... Read More attended was also VERY awesome and the guest loved her. Thanks again to everyone at Photobooth ROCKS for making my wedding extra special!
---
Reviewed on

2/05/2018
Helen C
Our planner, Vangie of Vangie's events of distinction, described a photo opportunity that was new, fresh unique and classy. We went with the Mirror. It was more than amazing. All the guest and myself were very impressed. The pictures in a template chosen by me printed and... Read More provided to the guest instantaneously was awesome. Also obtaining all the photos for my memories afterwards was priceless. They set up promptly and professionally and the mirror was attended at all times with super cute props available as well. Thank you for this opportunity. The guest are still raving about how cool it was. No booth, no real limit to how many people or configuration of people can be in the photo. The mirror shows it all. Super and Thank you.
---
Reviewed on

1/22/2018
Stephanie F
We originally added on the photobooth as part of our package with our DJ Kristin (Our DJ Rocks!) and we highly recommend it. It was a great cost for the service provided. JJ, the photobooth manager was great at sending us the info in a timely fashion so that we could customize... Read More our photo strips. He set up the booth and was in and out without a hitch. Our attendant was great, Ania made sure people filled out our memory book (where they put all the photostrips for you) and that people were able to leave video messages if they wanted. All our guests loved the photobooth and we were left with such a great keepsake. We highly recommend this team as they were all a pleasure to work with!
---
Reviewed on

1/12/2018
Nicole M
The absolute best service!!! It was everything we wanted!!!! It was perfect! And guests had so much fun!
---
Reviewed on

12/30/2017
Lauren M
Great photobooth vendor! We choose for the basic black photobooth, which holds about 4 people, and choose to pay a little extra to have unlimited prints (so if there were 5 people in the photo, there would be 5 printouts instead of just 2). You may pay a little more upfront... Read More compared to other photobooth companies, but it is so worth it. They are easy to get a hold of (we worked with Kristin for the contract and then JJ was our account manager). They arrive super early for the event (they weren't scheduled to go live until around 7 and they dropped off the booth around 1...so plenty of time to work out any kinks in the machine!) Jasmine was our photobooth attendant and she was FANTASTIC! A lot of times photobooth attendants just sit around and seem bored, but not Jasmine. She seemed super excited to be there, interacted great with all of our guests, and even made sure my husband and I had a turn in the photobooth. And the scrapbook they give you at the end is so cute! Originally I thought we should skip the scrapbook, but I'm glad we didn't! Jasmine did a great job making sure all of our guests signed the book and left a set of pictures for us. This was definitely a highlight of our wedding!
---
Reviewed on

12/30/2017
Kelsey S
The photo booth was fantastic! They had so many different options to choose from in terms of booths, and our attendant was so kind and easy to work with. We were so glad we had a photo booth and absolutely thrilled we worked with Photobooth rocks!
---
Reviewed on

12/10/2017
Brittany Y
They were awesome!!
---
Reviewed on

11/30/2017
Courtney D
I searched through several photobooth companies and none of them compared to the quality of Photobooth Rocks and the best part? They had an amazing price to go alone with it!! So many other companies I looked through charged outrageous prices for NOT even half the quality.... Read More Everyone was so helpful, derailed, and organized from the beginning and all the way through. The photo booth was a HUGE hit at our wedding. Some of our family literally went through it like 4 times. It literally was an awesome addition gave my husband and I lots of laughs to reminisce with. and The company is incredible and they really made my day better then I could've ever imagined.
---
Reviewed on

11/26/2017
Riley M
JJ and Photobooth Rocks! were absolutely amazing to work with. They helped us create a custom logo for our photobooth and provided a guestbook that we will never forget! Everyone at the wedding had an amazing time and recorded us video messages for us to have forever! If you... Read More need a photobooth, Photobooth Rocks! is definitely the way to go!
---
Reviewed on

11/24/2017
Jules B
We used our photobooth rocks for our wedding, and amazing doesn't describe their service! From beginning to end they were responsive, accommodating, and magnificent. They take walk you step through step with the things they need from you before wedding day, and take care of... Read More absolutely every thing else on your big day. The booth and glitter backdrop were stunning, and the quality of the photo strips and video is wonderful. Their A+ service was affordable on top of it all, once that will not break your bank but will definitely take your event to the next level. This was a great addition to our special day, it simply would have been incomplete without them. Our booth attendant was fun and able to hang out with our high energy group! Our Photobooth Rocks! is the only option for your day!
---
Reviewed on

11/22/2017
Kerry O
The photo booth was such a great addition to our wedding. We have so many fun photos and videos to keep as wonderful memories because of it. The props were great and they even let us use some of our own homemade ones too. Our photo booth assistant was very sweet and was a big... Read More help for some photo booth first timers. I would definitely recommend adding a photo booth to anyone's wedding.
---
Reviewed on

11/20/2017
Jasmine G
Photobooth Rocks was such a hit! They provided props for our guests and made us an album and a video to take home. The staff was also very friendly and helpful in assisting our guests with the photobooth.
---
Reviewed on

11/18/2017
Sara N
So professional and fun to have at our wedding! Would definitely recommend to all brides and grooms to be!
---
Reviewed on

11/17/2017
Amanda T
Photobooth rocks is an amazing company! My guests had a great time using this especially the video message at the end! My husband and I couldn't stay out of it either! The attendant was so nice and friendly!
---
Reviewed on

11/15/2017
Natalie A
Photobooth Rocks is AMAZING! This team is so easy to work with and make our wedding day so special. The photobooth looked great! Everyone loved the glitter background! They had a great selection of props for the guests and the video option was a hit. At the end of the night we... Read More received a USB with all the pictures and videos which was so special to us.
---
Reviewed on

11/13/2017
Janel S
So much fun for my wedding!!! All of the guests absolutely loved getting in the photobooth throughout the night. And the scrapbook is AH-MAZING! Great experience!
---
Reviewed on

10/19/2017
Danielle W
Photobooth Rocks is great! They have so many options to choose from so you can find exactly what you're looking for. We used the open air model and it fit perfectly at our venue. The props were a hit and the scrap book at the end of the night was so sweet.
---
Reviewed on

10/16/2017
Kathryn M
They really do rock! It was super easy to get the information I needed about having a photobooth for our wedding. We have been to many weddings with photobooths, and this one by far was the best! They are an extremely responsive an professional team. The photobooth was a total... Read More hit at our wedding and our attendant was fabulous!!!! The props and the photobooth album were hilarious! They also let people take multiple, which was great for our many attempts to fit as many people into the photobooth (for 2-4 people) as possible. If you are looking for a photobooth, look no further
---
Reviewed on

10/02/2017
Kelly S
Photobooth Rocks was the icing on our wedding day cake! It was the fun surprise element that guests of all ages were able to enjoy. Aleyah was our photobooth attendant and she went above and beyond to not only make sure our guests had the best time taking fun photos, but she... Read More made sure my husband and I created our own lasting memories as well. The guest book she provided for us at the end of the evening was so special and she went out of her way to provide small touches and details to personalize it just for us! We love having the memories in a book and on USB, for us the relive our favorite night of our lives! Our guests raved about how much fun they had at the photobooth and we owe it all to Aleyah for helping with props, keeping the area clean, and motivating guests to use the photobooth throughout the night. Every time I saw her throughout the evening, she had a huge smile on her face and a fun, positive attitude! The photobooth was extremely affordable and worth every penny with the memories we now have to last a lifetime. Thank you, Photobooth Rocks and Aleyah for adding so much fun to our wedding!
---
Reviewed on

9/19/2017
Stephanie D
Our company is based in Miami, FL and we recently hosted an event in Orlando, FL for a Corporate Event with international attendees. It was an 80's themed event and the photo booth was an absolute hit! The team at Photobooth Rocks was amazing, they helped us finalize every... Read More detail start to finish. Our on-site booth attendant was personable and worked with guests to get the perfect shot. Thanks again!
---