Home

Powers Photography Studios
About this Vendor
Portland's Best Wedding Photographer
Founded in 1996, Powers documents only weddings regularly traveling worldwide for our clients. Remember, your wedding images will be family heirlooms that you hand to your grand kids... they will probably be one of the most important items in your entire home.
Details
Contact Info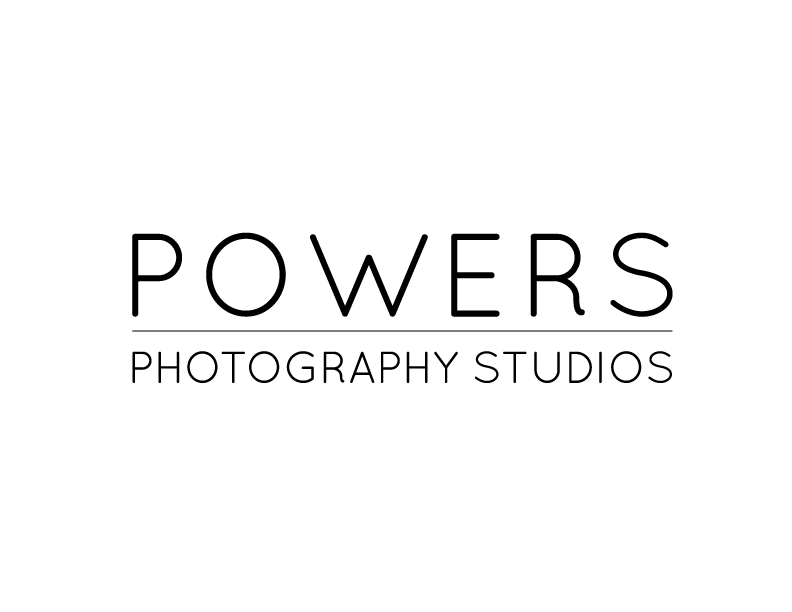 Top Notch
Reviewed on

4/10/2013
Heather K
Knowing that I wanted my wedding photos to stand the test of time and provide amazing shots that would make me relive our special day was very important to me. I am so thankful that we chose one of Portland's best, Powers!!! We worked with Erin to negotiate a package... Read More appropriate for our budget. Since we had a winter (Mar), weekday (Thurs) wedding, they were able to honor a considerable discount. Erin patiently guided us through the process of viewing several photo sets to determine what style, and ultimately, what photographer, would suit us best. Mike, our photographer, was extremely easy to work with. We met up to go over details prior to the wedding, and discussed what we were looking for in our final product. He asked questions that were thought provoking, but we could tell, it enabled him to get a better read on us and our comfort level with different aspects of shooting. On our wedding day, Mike arrived on time and collaborated seamlessly with Moving Pictures Weddings. Although our start time was running a bit behind, due to girl's getting ready, Mike was patient and said he would let us know when we were ok, or needed to get a move on. And he did, politely so...girl's we need to get going, or we are going to miss... After the ceremony, he took the bridal party and family out around the venue and found awesome spots to set us up. He was clear with his direction and made everyone feel completely comfortable. We have already seen a sneak peek of photos on our blog, and are sooooo excited to see the rest of our beautiful photos. Many Thanks for being a part of our special day and being so wonderful to work with!
---
Incomparable photographer!!
Reviewed on

4/03/2013
Wendi L
From your first interaction it's obvious this isn't a typical photo studio. They take the time to assess every preference: photo style, review other shoots and pick the ones you like. With that they match you to a photographer that suits you and will get to look you want. And... Read More it works!! Sara was amazing and the photos are beautiful. She didn't even skip a beat when we had to change our engagement shoot location 10 minutes in. I didn't know I could look that good in photos (always an issue for me)! She was invisible on the wedding day and yet the photos look like she's in the middle of everything. The studio staff works hard to get things right and to find ways to work with you. When some edits weren't just what we wanted they went back and redid them. This is a great photography studio!!!
---
Powers Studios
Reviewed on

3/25/2013
Gina P
To whom it may concern, I am so excited to say, our photographer at our wedding was one of the best things about the day!! It was a great experience over all to have Seppi our photographer be part of our special day. Not only did he fly all the way over to Massachusetts from... Read More Portland Oregon right after a snow storm, he was right on time too. Even with 3 feet of snow on the ground, he was going to be there!! He was able to be flexible while working with us, and very creative with our pictures. We look forward to working with Powers Studios again in the future!! Thank you, Gina and Joe
---
Reviewed on

3/09/2017
Scotty C
Powers is amazing..seriously AMAZING. Our photographer was Zach and I couldn't believe how personable and prepared he was. He made us feel comfortable. He had bandaids for my daughter's blister, he carried my stuff around, and tied my sons tie. And he took beautiful photos. The... Read More office staff is helpful. The process of choosing a photographer was impressive. I could name 100 more things I love about this company. Just choose them, you won't regret it 😊
---
Reviewed on

2/12/2017
Jessica M
My husband and I had a great experience with everyone from Powers! From Natalia to Tatum everyone I encountered did an excellent job answering my questions and getting me the information I needed. Tom our photographer also was great! He listened to everything we wanted and... Read More delivered! He had lots of great ideas for photos and really helped us capture our special day, which happened 2 days after it was supposed to! Thanks snow-pocalypse 2017. Tom went beyond the call of duty and made a special trip to our home to take pictures of guests who couldn't stay a few more days, then he laid down in the snow in 20 degree weather to get awesome shots! Thank you, Powers! Thank you, Tom!
---
Reviewed on

2/08/2017
Vicki S
Our daughter was married on 7.23.16 at the Aerie, and after much research we booked with Power based on their consistent high ratings. Unfortunately for us, the did not meet our expectations. The photos were nothing more than multiple random shots that an amateur could have... Read More taken. We were lucky to find one photo that was "wall worthy"! Very disappointed...having two photographers, we expected better.
---
Reviewed on

2/07/2017
Serena R
Extremely professional yet personable experience. I would 100% recommend Powers Studio. Zach was prepared for every surprise situation we had and went out of his way to make sure our needs and wants were met. Thank you, I could not of asked for a better photographer.... Read More Exceptional!!!!
---
Reviewed on

1/31/2017
Lauren M
Powers studios let's all the experts of each area of photography do their thing. The people, persons match you with your team and relay info, the photographers takes the best photos, the editors do the editing (most photographers dislike that part, and just because your a good... Read More editor doesn't mean your pleasant at a wedding) every thing comes together in the best most hassle free way!
---
Reviewed on

1/26/2017
Janet R
I have nothing but great things to say about Powers. From the initial email to setting up dates and times for our wedding, everyone has been just great! We are so excited and can't wait to see how the photos turn out.
---
Reviewed on

1/25/2017
We enjoyed working with everyone at Powers. Everyone was very easy to work with and very helpful. Our photographer, Amy was such a pleasure to work with. She was very comfortable working with our dogs during our engagement photos which made things so much easier. The engagement... Read More and wedding photos turned out amazing. We couldn't be happier.
---
Reviewed on

1/02/2017
Christy B
Working with Powers Studio for our wedding was amazing! We had multiple friends use Powers Studios in the past, and they had nothing but positive experiences to share. When we looked over their body of work on their website, we were excited to select them for our wedding as... Read More well. One of the best features they provide, in our opinion, is a photography survey that matches you to a photographer. This personalizes the photographer, to your own personal style. We hired Powers Studio for our engagement and wedding photos. We were matched with Seppi, and we couldn't have asked for a better person to work with. From the first time we met him, all the way through until the end, he was a delight. When we were doing our engagement photos, we ran over our allotted time. Seppi however, did not mention this one time, and finished shooting all the way until we were satisfied that we would have a good selection. On our wedding day, we opted to have a second photographer. This was a huge benefit, as it allowed the two groups to remain separate, and take our own individual shots. Seppi was the model of happiness, and remained calm when things began to run longer than our timeline. If one thing is certain about weddings, it's that it goes by in a flash. He was somehow able to be in every area of the wedding, and took photos of things we would have missed. We now have these memories forever, to help us relive the night for the rest of our lives.
---
Reviewed on

12/27/2016
Miranda K
Absolutely wonderful to work with and our photos turned out stunning. Our photographer, Amy, had a wonderful eye for great shots and good light. She was good at getting smiles out of the kids too. The whole experience from start to finish was smooth.
---
Reviewed on

12/13/2016
Samantha K
We had a great experience with our photographer and Powers Studios! Everything went very smoothly, our photographer really helped us stay calm and have fun throughout the day, and we love the photos!
---
Reviewed on

12/13/2016
Jamie B
Powers Studios was great to work with; we could not have asked for a better experience! The photos turned out great and I am so happy with the moments they were able to capture. The wedding day went by fast fast and my photos capture every moment perfectly!
---
Reviewed on

12/07/2016
Excellent service and professional quality. Powers was convenient and helpful in the planning of our wedding and I would recommend them to those looking for a good studio to take care of their wedding!
---
Reviewed on

11/29/2016
Shannon L
I chose Powers Photography Studios to do our engagement and wedding photos last year and they were absolutely amazing from start to finish! I first emailed them asking how much they typically charge for their photography packages. I was very impressed with their work and had... Read More great reviews online. They were a little out of my price range so I thanked them for their time and wished them well. I never expected for them to email me back asking for more information about my big day to see if they could give me a custom quote. They really try to work with you and try to stay within your budget. They ask you to take several surveys to learn more about you and your fiances personal style and what you are looking for in your wedding photos. This is very time consuming but it was very helpful and helps you determine what style of wedding photos you want. Based on your answers to the surveys you are paired up with a photographer who best suits your personal style and needs for your wedding day. I had never heard about a photography studio doing this and let me tell you it makes all of the difference! We were placed with Zach and he was so attentive and listened to what we wanted. We had several meetings with him in person before our big day to hash out all of the details. Zach went above and beyond on our wedding day. Not only was he able to get every shot we wanted and discussed beforehand, he stayed later then he was contracted to get some extra shots in. We had an evening wedding and did a sparkler exit once the reception came to a close. We were packing up when he noticed we had extra sparklers on hand. He grabbed an umbrella and asked if we wanted to take some photos in the rain with the sparklers to get some really cool shots. They are some of my favorite photos from our wedding day and all because he was kind enough to stay late. After the wedding we got our photos back right when they promised we would get them. They even sent us our photos on a thumb drive in a beautiful box. They also have a rewards program that you can take advantage of to get free prints or discounts off on albums. I would recommend them to anyone looking for a great wedding photographer.
---
Reviewed on

11/28/2016
Kelsi B
Everyone on the Powers team was fabulous from the start to our wedding day and beyond! Laurel was so fun, energetic, and creative! We are very happy with the wonderful photos we have to keep forever :)
---
Reviewed on

11/17/2016
Chelsea N
The entire experience with Powers was great from start to finish. They were very responsive to my calls and emails, kept me updated throughout the entire process, and everyone I corresponded with was so professional and kind. Not to mention my photographer Kiersta (and her... Read More assistant) were amazing and we are SO happy with our photos. The best part is that we own the rights to our photos so we have them on a flash drive (a neat Powers customized flash drive in its own little box) so we can order prints or view them easily anytime we want. I am SO happy with Powers and would recommend them to anyone!! We will most likely use them again in the future for family photo shoots.
---
Reviewed on

11/15/2016
H C
We are super happy with how our wedding photos turned out and with the studio's professionalism.
---
Reviewed on

11/12/2016
Kari H
If you're in search of a fantastic photographer, look no further than Powers Studios! Excellent customer service and the photos are beautiful. We were able to work with Peter and Seppi - if you paired with either of these fellows, consider yourself lucky!
---
Reviewed on

11/01/2016
Jessica S
Beautiful Photos! My husband and I used Powers Photography for our New Years Eve Wedding and the pictures turned out PHENOMENAL! They were very professional and listened to all the crazy ideas we had for pictures. I would HIGHLY recommend them!
---
Reviewed on

10/31/2016
Noah F
We had a photographer from Powers Studio at our wedding and we had a great experience. They provide a very slick online survey system that helps them pair you with a photographer. They basically have you look at photos from their collection with the intention of you... Read More realizing/recognizing the style of photography that you prefer. We did not really think about "photography style" prior to this, so the survey stuff really helped (turns out there are styles we both preferred versus others we did not). They then assign someone based on your answers (+the photographer's availability). Our photographer was Sara - and she was really great to work with! She met with us to discuss our interest, timing, location(s), the guest list, and other details that helped her and us develop a plan for getting all the photos we wanted in. She made it easy to do without stress on the wedding day. And the photos turned out great! Here's some of our photos: http://powersstudios.com/blog/kerri-noah/
---
Reviewed on

10/28/2016
Cindy B
Powers Studio did my destination wedding in Cabo and I couldn't be happier! They captured absolutely everything I wanted and the photographs were beautiful. Very professional and fun to work with. They didn't even charge me for travel! I highly recommend them for a destination... Read More wedding.
---
Reviewed on

10/27/2016
SARAH R
Powers is great! A little spendy but they know what their doing. I can't wait for them to shoot our wedding and see the outcome!
---
Reviewed on

10/21/2016
Jessica H
Photos turned out amazing!!! Couldn't be happier with them.
---