Home

Premier Park Events
About this Vendor
Welcome to Premier Park Events. We are proud to introduce you to nine truly unique facilities, each one located within the natural beauty of our treasured City of Cincinnati Parks. We strive to preserve the historic essence of our century-old park system while providing the convenience and ease of well appointed and carefully maintained facilities. We invite you to explore and discover the distinct characteristics of each venue.header-receptions GALLERY Time to Celebrate! From the most elegant of receptions to a casual gathering of close friends, the Premier Venues of the Cincinnati Parks can host a wide variety of styles and tastes to make your event perfect for you.
Amenities + Details
Amenities
Bridal Suite

Handicap Accessible

Liability Insurance

On-Site Accommodations

Indoor

Outdoor - Covered

Outdoor - Not Covered

Reception Area
For more details about amenities, please message the Venue.
Backyard, Ballroom, Garden, Estate, Historic Venue, Park, Tented
Bar + Drinks, Cakes + Desserts, Food + Catering, Planning, Tents, Rentals + Equipment, Service Staff
Contact Info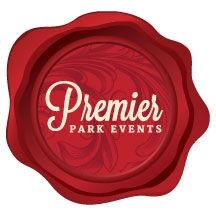 425 Oak St, Cincinnati, OH
Kelly is a rock star!
Reviewed on

11/04/2015
Kelly was amazing through the whole process. Our wedding at the Krohn Conservatory was a dream, and Kelly made it happen without a glitch. She even called me on her day off when I had an urgent question close to our wedding date. The venue spoke for itself, and our guests were... Read More blown away. Very pleased with PPE!
---
Krohn Conservatory
Reviewed on

8/01/2015
Elizabeth B
My husband and I wanted to have our wedding at a unique location. We didn't want a large, empty ballroom and the Krohn Conservatory gave us exactly what we wanted. The Conservatory is booked through Premier Park Events and our contact, Allie, was extremely easy to work with.... Read More Allie met us for a walk through of the location and multiple planning meetings while also answering our millions of questions in between. They required us to use one of their preferred caterers which we didn't love, but appears to be the norm. We did not realize initially that the cost of the venue did not include table, chair, or linen rental and that all of that had to be booked through them as well. While initially the venue was one of the cheapest options we looked at, once you added in these extra costs it was quickly on par with all of the other locations. Planning our wedding at the Krohn was a little different than other locations because it was open to the public during the day. We couldn't start decorating until it was closed to the public and the doors didn't open for our guests until 10 minutes before the ceremony, but everything was set up on time and Allie suggested opening a bar outside before the doors opened. This was a genius idea that all of our guests loved! It was also very warm inside, but that was to be expected when we scheduled our wedding inside a greenhouse in the middle of July. We had 100 guests and I would not suggest more than that even though they say that the location holds 120 inside. The dining area was pretty packed with just our guests and I could not imagine adding any more tables. While there are definitely some quirks to having a wedding the Krohn, overall we had a great time and are very pleased with our decision to have our ceremony and reception there. The conservatory is beautiful and required absolutely zero additional decorations. Our guests loved the unique venue as well (other than the heat).
---
Very Happy with Premier Park Events
Reviewed on

6/25/2015
Ashley S
I recently had my wedding on a Sunday in June at Ault Park. Kimmy with Premier Park Events (PPE) was my Ault Park coodinator and I have to say she really did an amazing job for us! Not only was she incredibly responsive via email or text when I had a question, but she... Read More definitely went out of her way several times in order to help us make our wedding day wonderful. Prior to the big day she made time to meet with me on several occassions to discuss table layout, linen selection, you name it. She was always friendly and positive... which can be tough when you are dealing with crazy brides all day long and all weekend. On the wedding day she and her associate were organized and calm, which helped me be able to just enjoy celebrating with family and friends... I truly had an wonderfully amazing wedding and it wouldn't have been possible without a great coordinator working with me. For any couple looking to have their wedding at Ault Park or any of the other Cincinnati parks that PPE work with, please be aware that the couple is responsible for obtaining and working directly with all of the vendors for the wedding (there is a lengthy list of caterers that can work with PPE)... including the caterer, DJ, lighting specialist, photographer, florist, etc. I started my planning process almost a year in advance to start researching quality vendors. The PPE coordinator is mainly just for the park, he or she can make recommendations and does coordinate "day of" details with the vendors you end up selecting for the wedding, but the couple intially selects each vendor and works directly with them. This can be a little surprising considering the cost to have a wedding at Ault Park is not cheap, but the beauty of the pavilion and the surrounding lawns and treescapes are breathtaking. We had our wedding on a Sunday in order to save some $$ which worked out very well for us. If you do work with PPE, the company hosts various food and wine/beer tastings throughout the year at the Gibson House so you can try many of their approved caterers and sample the beers and wines available for your event. Note, the alcohol package is purchased through PPE and is a little more rigid than some other venues we considered. If you are really picky, it's a good idea to discuss options with your PPE so that you have the alcohol you want at your event. For any couple considering a beautiful outdoor park wedding and is starting their planning process well in advance (at least 7-10 months), I would definitely recommend Ault Park Pavilion and PPE! :)
---
Beautiful Location, Need to be Organized
Reviewed on

9/16/2013
Amy G
I consider Premier Park events locations to be some of the most beautiful and iconic in the city. That being said, it can be quite expensive to do a wedding through them because every piece of furniture, linens, plates, etc. needs to to be rented separately. Overall, I felt... Read More the customer service from Premier Parks was very good. I had no request unfulfilled, and my wedding turned out perfect. However, I feel that the company could do well to streamline the process for brides a bit. Once I submitted my deposit, I was never given a timeline of when to set meetings to set a layout, etc., and was not even told who my day-of coordinator would be until 2 weeks before (when I called to ask). In my opinion, the day-of-coordinator should be designated well in advance so that communication is easier. In addition, Premier Park does not communicate ahead of time with your caterer, so you must be the "go-between" the two companies. For instance, PPE and my caterer disagreed on the number of buffet lines needed, and I wasn't really sure how to resolve that. The same goes for a lighting/microphone company - it is a separate contractor, so I had to call both parties on multiple occasions to get things sorted out. All in all, they turn out beautiful ceremonies and receptions and really take care of you on the big day, but be prepared to be organized and take initiative beforehand.
---
needs improvement
Reviewed on

7/03/2013
CASSIE B
Overall, we loved our wedding ceremony & reception and things ended up working out well, thanks to the beautiful venue and our other vendors who were very reliable. However, it was fairly stressful to work with Premier Park Events. It seems they are under-staffed and unable to... Read More be responsive, prompt for meetings, or to provide a higher level of customer service that is expected for the cost and importance of the events they are handling for their clients. As the best examples of the stress we experienced in our communication with PPE, our assigned event coordinator was a half hour late arriving to our scheduled rehearsal time the day before our wedding. On the day of our wedding, our coordinator never came, due to issues occurring at another park venue, and her business partner handled our event instead (they were also 15 minutes late arriving the day of our wedding, and we had vendors waiting to get in and begin set-up). In the end things worked out well, however the stress we experienced was unnecessary and unprofessional. If PPE were an independent vendor separate from the park system, they wouldn't be able to keep clients if they treated them the way we were. The company seems disorganized and emotionally disconnected from their clients' most meaningful events. I would recommend hiring an event coordinator if you choose a Premier Park location.
---
Dream Wedding <3
Reviewed on

5/28/2013
Sarah B
The French House at French Park is the most beautiful place to get married and have a wedding reception. I grew up just down the street from the park and have always dreamed of getting married there. The location is just beautiful and the house is so elegant. The site was... Read More perfect for taking pictures and a great location. I would highly recommend getting married at any of the Cincinnati Parks!
---
Premier Park Events - My Silent Partner
Reviewed on

10/30/2012
Kristi H
The staff members at Premier Park Events delivered a level of service that was nothing short of excellence. I was so impressed with their professionalism and their extensive knowledge of event planning, as I have found these characteristics are often devoid in this industry.... Read More This team was reliably consistent in follow up practices and always approached our conversations with careful tact and consideration. I was not, necessarily, one of the easiest brides to work with. I am very detail oriented and I had extremely high expectations with regard to vendor and collaborative efforts toward the production of my wedding. I wanted to be able to trust that the companies hired for our event were experienced and proficient, and that they would handle their responsibilities flawlessly. Sadly, there were many cases in which I became disappointed by lack of communication and disjointed planning practices on behalf of the establishments with whom I was working. However, I am pleased to report that this was certainly not the case relative to my interactions with PPE and their staff. In particular, Judi was like a breath of fresh air for me throughout the planning process. Her in-depth expertise is just remarkable and her commitment to perfection is truly at a level that matches my own; I found this to be very comforting and an extreme rarity. When you are working toward an event that could possibly be the most important and memorable day of your life, it is extraordinary to find someone in the business who is just as passionate about the success of your event as you are. I'm so appreciative for all of the insights that Judi provided and for her diligence to make sure that every detail was perfect! She went above and beyond, time after time, to make sure that my mind was at ease. She is truly an asset that I would have been lost without. It is such a relief to have this kind of talented resource at your fingertips as a result of the venue selected. I couldn't be more content with the choice we made to wed at Ault Park. Not only did the beauty and serenity of this landscape provide the perfect backdrop, but the engineers behind the magic at PPE exhibited nothing short of brilliance in their execution. I would recommend them to family, friends and anyone who is looking for a design team that will knock it out of the park!
---
Ceremony and reception venue
Reviewed on

9/15/2012
Amber R
Absolutly beautiful. Dealing with Cincy Park boards was a slight headache but worth it!
---
Really Came Through at the End!
Reviewed on

6/19/2012
Stephanie C
We had a rocky start with lack of communication in the begininng but once we got about 6 months out from our wedding, they were easy to get a hold of and quick to respond. In the end, they really came through and pulled a beautiful event together. It was really helpful to have... Read More the coordinator on site the day of to help with all the other vendors even though as the bride, I didn't even know they were there! Our reception was at Alms Park in Cincinnati, and we couldn't have asked for a more perfect event!!
---
French Park
Reviewed on

6/03/2012
Jennifer S
Beautiful house and park. The only downside is that the rental fees can add up very quickly.
---
Beautiful Reception Venue
Reviewed on

5/16/2012
Amy D
The French House at French Park was the idea venue for my wedding reception and fit my wedding theme perfectly. To be honest, dealing with Premier Parks was very rough leading up to the wedding. Communication wasn't consisted and our contract changed five-months prior to my... Read More wedding. Although they were difficult, I stuck it out and am so glad I did. Everything went without a hitch. The night was beautiful and Premiere Parks really came through in making my dream wedding a reality in the end. If you are having trouble communicating with management, stick it out because its totally worth it. In the end, my wedding was PERFECT!
---
Krohn Conservatory- PPE
Reviewed on

3/29/2012
Suesan S
Premier Park Events, especially Judi, were just wonderful to work with. Everything came together perfectly and it was incredible. The spring flowers made all my wedding colors look great!
---
Beyond my expectations!
Reviewed on

10/12/2011
Paige W
We had an absolutely beautiful wedding at the french house! Everyone did such a wonderful job to make our wedding the best day of our lives!
---
bad experience try to give you some advice
Reviewed on

9/26/2011
jamie d
i went through them recently and i had a bad experience, before my wedding i met with them 3 times and they still gavei me wrong layouts when we finally had them right they said they got all my changes and we were good to go well i called them a week before my wedding and... Read More left messages all the way up to the day before the wedding and they still didnt call me back. the day of my wedding i had no tables or chairs set up half hour before they set them up with the wrong color linens and napkins then my guests and groomsmen were setting up the chairs because they still werent done. it was so embarrising and unprofeccional they told me it would be done two hours before the wedding started. also no one from primeir parks was there untill my wedding was over. they came and shut it down early saying to get people out? they had none of my decor they said would be set up for me that i payed extra for done before the wedding or anything it was just very disapointing and made me very upset because we paid an arm and a leg to them to have this perfect day. my advice is to not use them and if you are to get there way early and start doing things yourself and making sure its perfect for yourself. i got there and hour before my wedding and had to deal with pure crazyness lots of tears .
---
Gorgeous place, but that's about it
Reviewed on

9/02/2011
Melissa L
I bookeed with Premier Park Events because I wanted a wedding at Alms Park. The account manager, in addition to treating me like I was twelve, forgot to put $1,700 on the invoice and charged it to my credit card before checking with me. Not only that, but I was also promoised... Read More that it was cheaper to go through Premier Park Events for linens simply because they supposedly do not charge sales tax. That is untrue, and I got the linens cheaper through my caterer, A Taste of Class at the last minute. The linens were half the price. The venues that Premier Park Events offers are breathtaking. However, the service and prices are both reasons to think twice.
---
Ceremony/Reception
Reviewed on

8/30/2011
Raven C
Everything was perfect, but they are AWFUL to work with. Never get back to you, hidden fees, REDICULOUS!
---
Beware! and Revised with a Good Update
Reviewed on

8/11/2011
Kendall V
I had the benefit of holding my wedding at Ault Park under the previous management (Historic Properties) and unfortunately my sister, who's wedding is in less than 2 weeks, has to work with PPE for the French Park venue. To say they have been horrible is an understatement. She... Read More was just told, again, less than 2 weeks before the wedding, that the table arrangement and set up of French House agreed upon during her walk through months ago "won't work." All of her other vendors (DJ, caterer, table numbers/place cards and the list goes on) and her entire wedding itinerary (when and where to have the first dance, toasts, cake cutting, etc.) were based on this plan. She called them 5 times over the past 3 weeks to discuss the final details without a return phone call and when someone finally spoke with her live, she was informed that the entire wedding schematic needed to be changed. Why wasn't she told this MONTHS ago when she could have worked with the other vendors to create a new plan and vision? She is now being forced to rent an awning to accomodate the outside dance floor - at her expense. She is stressed out beyond belief by this last minute change. If I had to do it all over again and would be working with this company instead of Historic Properties (the prior owner), I would seriously rethink my decision. I wish I could give them less than 0 stars. This is really the final straw - she was also intially told that someone else had her wedding date reserved (umm hello heart attack for a bride!), even though she was the first to reserve it; she was told her coordinator could have access at a certain time for set up at no charge and that was revoked; she was told that her caterer could provide the linens and that was revoked (with a nice, new charge on the invoice by PPE, no less) and the list goes on. I can understand that with new management, you may have employees who aren't fully up to speed and over promise but under deliver, however, when this came to the light of the management, they should have fallen all over themselves to apologize and make this situation right. We have no confidence in PPE and are bracing ourselves for the worst. How completely sad; I am heartbroken for my sister. Brides to be, please beware of this company and go in with your eyes wide open if you want to hold your wedding at a Cincinnati park! *** UPDATE*** My sister's wedding did turn out beautifully. I think she and her fiance got the attention of the right person at PPE and PPE really worked very hard in that last week or so to make them happy. I have thus upgraded my "stars" on this review - I want to be fair. While it was still stressful on the planning end, PPE did an excellent job of executing once the plan was in place. I can't think of any major mishaps at all. French Park is a gorgeous and unique location and I think overall the bride and groom (and guests) were very happy. Thank you to the PPE staff who turned this one around, especially Judy.
---
Great place
Reviewed on

7/25/2011
Courtney F
The French House is very beautiful. You could have the most amazing wedding, it not only great for large groups, but small ones as well. I wanted so badly to get married there. But my husband and I payed for our entire wedding our self. It was to much for our budget.
---
Premier Parks (Cincinnati Parks)
Reviewed on

5/30/2011
Lori L
We rented Krohn Conservatory for my daughter's reception on 5/28/2011. The venue is beautiful and we had a lovely time...but beware of working with Premier Parks! Communication is terrible. We were told things when they first took over and time and time again things were... Read More changed and we were not informed. (we would find out by accident) Things discussed in meetings had to be told again because "we talked about lots of things, I can't remember them all", phone calls go unreturned, tables needed to be rearranged during set-up because Judi did not know spacing and as the "venue coordinator" she should have known. Vendors tried to reach the coordinator and had difficulty with communication. We were supposed to receive the final bill on Friday to review but still have not received it. The parks of Cincinnati are beautiful, it is unfortunate the new management is very unskilled. I cannot rate the venue very high because of the service we rec'd from Premier Parks.
---
Don't ever expect them to get back with you.
Reviewed on

5/24/2011
Megan B
I have had horrible issues with them. I am prefectly aware of the fact that they are new to this, but I don't think it gives them the right to still not having the pricing and policies together for 2012. I "reserved" Ault Park for May, 2012 in March and they were supposed to... Read More have to me the pricing and policies by "the last week in April/first week in May." It's now the last week in May and I still don't know what the exact cost is going to be. Meanwhile, most of the other venues we are looking at are booking up on our date. I am very, very frustrated and am probably going to wind up having my wedding elsewhere because of their customer service which is a real bummer.
---
Helpful, and amazing
Reviewed on

2/10/2011
Ivis C
This company just took over all of the leasing of the Cincinnati Park district locations and I was their first bride. I feel that they were amazingly helpful and that they went above and beyond to make sure that my day went as awesomely as possible. I think that they were a... Read More pleasure to work with and I would recommend them to anyone.
---
Review for Cincinnati Parks French Park
Reviewed on

5/10/2010
Jen B
Fantastic setting with flexible staff that are willing to assist with anything.
---