Home

Rabbi Robert Silverman
About this Vendor
What Brides Say!
From the moment I spoke to Rabbi Silverman, I knew he'd be the perfect officiant for our wedding. He was warm, funny, relatable and kind. Rabbi Silverman went out of his way to meet with us on multiple occasions and we appreciated that he took the time to get to know us as a couple in order to personalize our service. He also called and emailed me on many occasions to check in and make sure that the wedding planning process was going smoothly for us. As a bride, it is so invaluable to find someone like Rabbi Silverman who truly cares about making your wedding special. Rabbi Silverman was instrumental in organizing our chaotic wedding party. On the actual day of the wedding, he came early to again make sure that everything was organized and in place.
Details
Civil Union, Interfaith Ceremony, Non-Religious Ceremony, Same Sex Ceremony, Vow Renewal Ceremony
Interfaith, Jewish, Spiritual

Contact Info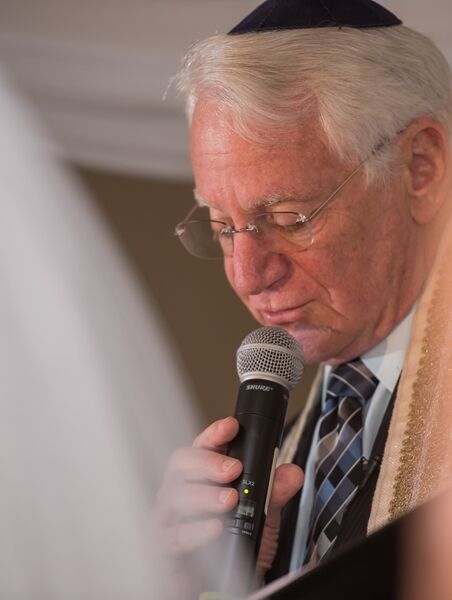 Reviewed on

12/11/2017
kelsey d
From our first meeting, my husband and I knew that Rabbi Silverman was perfect for our officiant for our interfaith wedding in Boca Raton. He is understanding, kind and takes both the bride and the groom's input into consideration, in addition to any special wishes by family... Read More members. The highlight of his officiating was that he always kept the focus on what the bride and groom want. The ceremony was so beautiful and we received more compliments on Rabbi Silverman than almost any other part of the wedding. My husband's Jewish family members loved him, my Catholic family members loved him, but most importantly, my husband and I felt 120% comfortable with him. Thank you, Rabbi Silverman!
---
Reviewed on

3/06/2018
Jaclyn W
Rabbi Silverman was incredible to work with, and we are so glad he officiated our wedding in January! He is warm, compassionate, funny, and genuine. He took our requests into consideration and tailored our wedding ceremony to us as a couple. We felt he truly cared about getting... Read More to know us and that was apparent in our ceremony, which had most of our guests in tears and was so heartfelt. From the first time I spoke with him through our wedding day, I felt like I had known Rabbi Silverman for years. We are so grateful to have found him to marry us. Our Ketubah signing ceremony was beautiful, intimate, and unique, and Rabbi Silverman has everything you can possibly need for your wedding ceremony! He is a gem, and we can't recommend him highly enough!!
---
Reviewed on

1/24/2018
Rachel M
Rabbi Silverman did an amazing job at our wedding! He was very accommodating when it came to what my husband and I wanted included in our interfaith ceremony. He also took the time to meet with us several times before the wedding to discuss any concerns that we had. I'm so glad... Read More we chose him to officiate! I would definitely recommend his services.
---
Reviewed on

1/23/2018
Mercedes L
When planning our wedding we decided that an interfaith ceremony would be best for my husband and I. Rabbi Silverman did a great job making sure that both of our beliefs were shown throughout our ceremony. We can't thank him enough for making our wedding day so special.
---
Reviewed on

12/22/2017
Mary alexis Z
Rabbi Silverman conducted a beautiful timeless, and traditional service for my husband and I that we will forever treasure. He was personable, patient, and non judgmental while still adhering to the traditions we wished to included in a reform Jewish ceremony. I highly... Read More recommend his services and every single guest commented on his beautiful inclusive ceremony 👰👰👰👰
---
Reviewed on

12/12/2017
David K
Rabbi Silverman helped make our wedding day a truly special one. We did not know him prior but immediately felt comfortable with him after searching for a Rabbi to officiate our wedding in Miami. The experience was thoughtful and personal which is what we were hoping for.
---
Reviewed on

10/02/2017
Adam B
Rabbi Silverman did a great job in our interfaith wedding in June at Deer Creek Country Club. At first my Bride and I were nervous about getting having to speak with a Rabbi for our wedding. Rabbi Silverman made us feel like long time friends as soon as we met him. His follow up... Read More and attention to detail from start to finish made our ceremony as stress free as possible. Both our families had nothing but great things to say about Rabbi Silverman and my Bride and I fully agree with them.
---
Reviewed on

6/15/2017
Kimberly G
When I first began to plan my wedding it made me so nervous just thinking about the what kind of ceremony we were going to have. I am Catholic and my Husband is Jewish we both wanted to represent our religions and Rabbi Silverman and Father Joe did a perfect job doing so!! They... Read More were both very helpful during the entire process answering any questions we had and helping guide us threw each step. The ceremony was perfect, I have had so many people at my wedding tell me how much they loved the ceremony and it was the first wedding they ever cried at. I can not recommend Rabbi Silveman and Father Joe enough, thank you for making our day perfect!
---
Reviewed on

6/05/2017
Keri F
I remember how incredibly nervous I was planning a destination wedding. How would an officiant truly capture our relationship during the ceremony if he really didn't "know" us? My fiance and I had been together for 10+ years, and I wanted to make sure someone could portray that... Read More love across in an authentic way. Fast forward to 2 weeks post wedding and I could not be happier to have been introduced to Rabbi Silverman. He was warm, honest, funny and organized. He showed up for the rehearsal dinner, handled our rowdy group with charm and wit, and brought to life a beautiful ceremony on the sandy beaches of Naples, Florida. We are truly thankful that he was recommended to us, and would highly recommend him to anyone looking!
---
Reviewed on

5/22/2017
Jason P
Rabbi Silverman did a fabulous job officiating our wedding. We had a mixed wedding with a Rabbi and a Pastor. Rabbi Silverman made the ceremony flow very smoothly and my wife and I were thrilled. He was able to keep the audiences attention with some humor and prayers that we... Read More agreed upon before the ceremony. We highly recommend Rabbi Silverman to anybody looking to get married in the Florida area.
---
Reviewed on

5/21/2017
Shaina R
I can't say enough wonderful things about Rabbi Silverman. Not only did he officiate such a truly beautiful wedding, but he was such a pleasure to work with from the get go. His professionalism was top notch and made what normally is a very stressful time, into something... Read More exciting and fun and set our nerves at ease. We would highly recommend his services to anyone looking for a truly wonderful Rabbi!!
---
Reviewed on

5/01/2017
Rabbi Silverman did a fantastic job doing our ceremony. We reached out to him about 4 months before the wedding as we were looking for an interfaith Rabbi. We meet a couple times in person beforehand to go over what we wanted in our ceremony and he was very accommodating. He... Read More even showed up for the rehearsal to make sure everyone was all together on what was going to happen. I highly recommend if you need someone nice and easy to work with.
---
Reviewed on

4/28/2017
Barbara O
Rabbi Silverman was absolutely amazing to work with and performed a beautiful ceremony at our wedding on 4/23/17! He is very responsive, accommodating, and inviting. A little background on me and my (now) husband: I was brought up Catholic and my husband is Jewish, so we wanted... Read More to work with someone who could incorporate both sides, but without being overly religious either, since neither of us are super religious. Rabbi Silverman worked with us to put together a program that suited our styles and traditions perfectly. We are so happy that we chose him to officiate for us on our big day - he made it so memorable and everyone said it was beautiful!
---
Reviewed on

3/09/2017
MAREE R
On February 26,2017 Rabbi Robert Silverman officiated at our surprise 40th Anniversary renewal wedding ceremony given to us by our children. Rabbi Silverman had married our son and daughter in law 8 years earlier. He had made their ceremony very meaningful then. He made... Read More our's just as special down to every detail that our children had shared with him. Thank you Rabbi for making our special day even sweeter by delivering such a special service. We would highly recommend Rabbi Silverman.
---
Reviewed on

3/09/2017
Josh R
8 years ago I had the pleasure of having Rabbi Silverman marry my wife & I. So when planning a surprise wedding renewal for my parents we knew that we had to reach out to him. Luckily he was available and we were able to book him for my parents. We had the chance to have dinner... Read More with him a few weeks before the wedding to go over details and I tell you it was like having dinner with family. He is so warm and funny, just an over all great person to be around. He was very efficient with communication via phone and e-mail. He truly made my parents surprise wedding one of the most memorable days of my life! I would highly recommend Rabbi Silverman with my eyes closed!!
---
Reviewed on

1/25/2017
Sarah R
Although I still haven't find the way to edit 1st my review . I just wanted to share a proper review for a man that I already cherish dearly . January 14th 2017 was by far one of the most exciting days of my life because of Rabbi Silverman. Prior to my ceremony I met Rabbi and... Read More he instantly make me feel at ease , not because of his boyish good looks or how calm his demeanor was towards me , but simply because his presence gave me peace . If your looking for someone to just simply perform a ceremony than he's not your guy but if your looking for someone that genuinely wants to pour not only positivity onto your life but have someone that wants to really get to know you so that your day can be as beautiful and as special as possible as mine was then choose Rabbi Silverman . I can't thank you enough for the laughs , advice and encouragement you have blessed me thus far Xoxo your adopted granddaughter Sarah 💕
---
Meet The Coordinator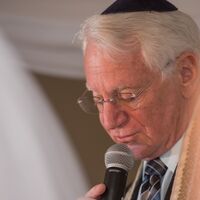 Rabbi Silverman
Rabbi Silverman understands that the decision to marry implies devotion into a sacred covenant with the one you love. When the time is right for your wedding in South Florida, Rabbi Silverman is exactly what you've been looking for.