Home

Rachael's Custom Events
About this Vendor
Your Day, Your Way, Our Talent
You want your dream wedding to be perfect, but you don't know where to start. That's when you call Rachael's Custom Events to be your wedding planner. We will meet with you personally to discuss your vision and your needs. We offer several levels of service, from simple consultation, to "day of" management, to complete event design, and everything in between. Let our expertise lower your stress and enhance your experience. Our Core Values: Be inclusive, Over Deliver, Always Be Courteous, Think Out Of The Box, No Cookie Cutter Anything. We serve Nevada, California, Colorado, Utah, and Arizona.
Details
Engagement Party, Getting Engaged, Honeymoon, After Party, Bachelor Party, Bachelorette Party, Bridal Luncheon, Bridal Shower, Rehearsal Dinner, Welcome Party, Rehearsals + Parties, Ceremony, Cocktail Hour, Day After Brunch, Reception, Rehearsal, Wedding
Destination Wedding Planning, Destination Weddings, A la Carte Wedding Planning, Budgeting, Day-Of Coordination, Full Service Wedding Planning, Honeymoon Planning, RSVP Tracking, Wedding Website, Planning

Contact Info
Reviewed on

12/16/2017
Marybeth W
I can't say enough good things about Rachael and Tim and the magic they worked on my wedding! First of all, I loved working with a married couple! They're so sweet and I think it's very inspiring to see such a great couple running a business together. They both really brought... Read More their strengths to the table! The entire process was fantastic. Rachael was always quick to respond to my questions and I could just tell she was really on the ball. On the wedding day, she really went to bat for me! My fiancé and I had a custom neon sign made for our wedding and the venue didn't want to hang it but Rachael wasn't going to let that happen! She made sure they got it done and it was perfect. The best part was, I didn't even know this issue had arisen until well after the wedding! My wedding day was so relaxed because I knew Rachael and Tim had everything under control. At the reception, Tim was basically our DJ and he did such a great job! I made playlists and he made sure all the songs we wanted to hear were played. He also made announcements and did a great job! I'm so beyond grateful for this because they saved us literally thousands of dollars by not having to hire a DJ. In addition, they provided tons of decor and containers for all the candy on our candy table. Their prices are also so, so reasonable! This is by far the best money we spent on our wedding. It was truly a magical, perfect day and I know it was in very large part due to Rachael and Tim!! I seriously can't say enough good things about them. If you want your wedding to run perfectly and be beautiful, hire them!! You won't have to worry about a thing on your wedding day and that is seriously priceless.
---
Reviewed on

9/22/2017
Alex W
I am from Texas and was trying to plan a Vegas bachelorette party for my best friend. After saving a million pins (on Pinterest) of how I wanted the suite decorated I realized there was NO WAY id be able to get all the balloons and decor onto the plane so I decided to hire... Read More Rachael. Thank GOODNESS I did! she is absolutely amazing! I highly recommend her. She went way-way above and beyond my expectations. She should have charged me more!! She thought of everything and more. We had balloon letters saying "From Miss to Mrs", champagne, orange juice, 150 balloons in rose gold, blush, white, and pink. They covered the entire suite!! There were even cupcakes and snacks! Not to mention surprise games and party favors. Everything was adorable. I also must speak of how much she truly cares. I am not the easiest client to deal with, I admit it, and she was more than patient with me. She also really paid attention to my notes. I was fairly specific about what i wanted and she nailed EVERYTHING perfectly! The bride said "I wish she were in Texas so she could do the wedding" hahaha. I can not say enough good things. Hire her. You wont be let down.
---
Reviewed on

2/25/2018
Pam J
As being an "out of state" (Oregon-Nevada), Mother of the Bride, you can imagine my anxious feelings as my daughter's wedding day approached. At my insistence, my daughter looked for a wedding day of coordinator. She was excited to find Rachael and said, "Mom, you'll love her!"... Read More I too found Rachael to be reassuring, professional, detail oriented and an excellent communicator. She made sure Jessica and Tim's wedding day was everything they had envisioned and more. Since the wedding day, I've received numerous compliments from family and friends remarking how beautiful, heartfelt and fun they had at the wedding and reception. One of the many perks of having Rachael as our day of coordinator; was that I was able to relax and enjoy my daughter's wedding day. Rachael was a pleasure to work with and I highly recommend "Rachael's Custom Events!"
---
Reviewed on

2/18/2018
Matthew D
Rachael and Tim were absolutely amazing. They understood completely what we really needed out of the simple wedding we had hoped for. WE had many calls leading up to the event to make sure everything was taken care exactly the way we wanted it. They made the day an absolute... Read More breeze and helped with decor to keep costs down. They sacrificed some of their personal time to make our day easier and made the trip to attend our ceremony. We could not be happier and would recommend them to anybody regardless of wedding size or location.
---
Reviewed on

2/12/2018
Steven M
Tim and Rachael are kind, generous and supportive. I was working with another wedding planner from outside Vegas when my venue cancelled less than 90 days out. I had looked low and high for another venue, found one, and wasn't sure if it was the only thing out there. I contacted... Read More Rachel and Tim, and they said "Yes, that is the best of what you are looking for." So it gave me great peace of mind knowing that I had the best option and had not overlooked anything.
---
Reviewed on

10/12/2017
vanessa h
I found Rachael online called her and spoke for hours she asked what our wants and needs were for our perfect day and she made everything come true when I say our day was perfect I mean it there was not one hiccup the place that she picked that we picked for our day was perfect... Read More it truly was our room the chapel or Minister my flowers they make up hair everything was perfect how many people can say that their wedding day was perfect without a hiccup I can thanks to Rachel and her staff I couldn't have picked a better person to plan our day thank you so much it was truly a blessing to meet you and plan the Horton wedding
---
Reviewed on

9/17/2017
Happy B
Rachael was amazing! My wedding was more beautiful and organized than I had imagined all because of Rachael. I did a destination wedding to Las Vegas planning from another state and decided to hire Rachael who went above and beyond to bring my vision to reality. I wanted a... Read More romantic setting with candles and flowers, she did that plus additional personalized romantic touches. For the brides out there thinking you can do this on your own, you can, but Rachael can do it 10 times better. Sit back and enjoy your day and let Rachael do her magic, you will not be disappointed. Her fees are reasonable for the level of service provided as I contacted several planners prior to selecting Rachael and they didn't even compare. More importantly Rachael is friendly, personable, and professional. Best decision I made when planming my wedding, everything looked elegant and gorgeous. If I could post pictures I would but feel free to message me so that you can see her work.
---
Reviewed on

8/27/2017
Lisa M
I am SO glad I hired Rachael to help plan our wedding! She relieved so much stress and did an amazing job. She had great decor ideas and was with us every step of the way. Thank you!!
---
Reviewed on

8/09/2017
Being the mother of the bride and having no notice, I had no idea how to make my daughter's wedding day special. All I could think of was no time, limited funds and where do I start. I met with a few event planners but when I met Rachael I knew it was a perfect fit! If you're... Read More looking for someone to remove the event stress, who has imagination and delivers everything from the largest to the smallest detail, look no further than Rachael's Custom Events. Not only was my daughter's wedding day everything I hoped it would be; but we were able to enjoy ourselves knowing we had you handling everything. To say Rachael is amazing is an understatement. She's a professional that treats you like family. We're putting the word out that if anyone has a wedding, anniversary, graduation or any event that they want made memorable; don't look any further than Rachael's Custom Events. Thank you Rachael's Custom Events
---
Reviewed on

8/09/2017
Rebecca L
Where to begin? To start... my husband and I live in Colorado, the wedding was to be be in an estate in California. Rachael customized our event from Las Vegas, states away. The estate had an issue with the floor because of a previous rain, and 2 days early she had someone... Read More out there drying the floors and putting in a dance floor. The decorations were a beach theme. So neat to have seashells hanging from the lit up canopy. She ordered the cake just how tradition in our family went. And with an added touch, the topper had us and 4 dogs on it just like we own. Rachael was in constant contact with us either via email or phone conversation. She sent pictures if the bouquet just to be sure it was going to be as I described. She picked an excellent caterer, food was delicious. The whole place was beautiful, the best day of my life!
---
Reviewed on

6/07/2017
Lesa A
I had the most memorable weeding, everything was perfect, I was surrounded by good friends great music and wonderful food. It was stress free because Rachael made sure it would be.
---
Reviewed on

5/25/2017
Ashley S
My wedding wish came true! I wished for a beautiful day filled with beautiful decor, a warm atmosphere, and wonderful surprises! My wish was granted by Rachel . . . . I really could not have asked for a better wedding planner/decorator. From the initial meeting, great... Read More communication, creative and inventive ideas, and a beautifully delivered wedding reception - I had a positive and great experience working with Rachel. I had a lot of ideas and she really helped me fine-tune what I wanted and needed. She has so much creativity that combined fun, fresh ideas with traditional concepts to create a lovely, warm reception atmosphere. She surprised me with extra add-ons that made the day even more special. She was professional and truly cared about making our wedding day everything that we wanted and more. I would highly recommend Rachel for weddings and any other party planning event!!!
---
Reviewed on

4/17/2017
Rey H
Rachael was such a pleasure to work with from the very beginning as a vendor and client. She inquired about our services and we instantly connected: professional, prompt in response, and very organized. Guests at the event we hosted complimented what such a wonderful job Rachael... Read More and her team did for this celebration. I would highly recommend Rachael to plan and coordinate your next small or large event. She is very much into the details and it's obvious she puts a lot of care and attention for her clients and is always on your side and will look out in your best interest financially and aesthetically on how your event will look. Her enthusiasm and professionalism makes for such an easy process for clients as well as vendors. Rachael, it was a pleasure working with you and we look forward to fostering this business relationship in the near and long future. All the best! Cheers!
---
Reviewed on

3/20/2017
Rachael has been amazing! There are so many details to a wedding that are easily forgotten - but she does not forget any. It is more valuable than we ever thought to have someone to guide us through the process. She has great ideas, is excellent with a budget, and with every... Read More issue that presents itself finds a solution. Whatever we have thrown at her, she handled no problem. Rachael treats us like family - it is obvious the success of my daughter's wedding is important to her. I think anyone looking for a wedding or event planner should have the opportunity to work with Rachael.
---
Reviewed on

3/07/2017
Billie A
Rachael has coordinated several events for me in the past, and is currently planning my upcoming milestone birthday event. I found her at a wedding she planned, and have worked with her ever since. Her attention to detail, organization, and budgeting skills are all second to... Read More none. I want to get the word out about how wonderful she is to work with and what a great job she does.
---
Meet The Owner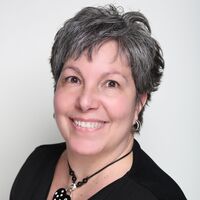 Rachael Johnson
Wedding and party planning has always been a passion for Rachael. As the "go to" person to plan parties for family and friends, as well as creating morale boosting company events, her vast experience has led her to officially open the doors of Rachael's Custom Events. Personalized custom service and attention to you and your special day is our hallmark. That is why we say, "Your Day, Your Way, Our Talent".