Home

Rockstarz Limousine & Party Bus
About this Vendor
Elegant, Classy, Punctual Service Guaranteed
It's our mission to provide a Transportation service that brings class, quality and reliability together for your special wedding, party or event. RockStarz Limousines believes in a sense of personalized service that accommodates customers transportation needs 24 hours a day, 7 days a week.
Contact Info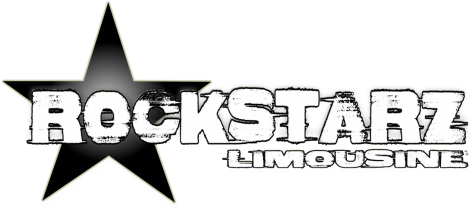 Reviewed on

2/23/2016
Kelsy R
The party bus we used was amazing! super clean and very nice! Eric, the owner, is really friendly and super easy to get a hold of. He let us come and look at the bus before we signed anything. Also, his prices were significantly lower than anyone else. The drivers were very... Read More friendly! We used the same bus for our rehearsal dinner and then for pictures on our wedding day. They were early and very professional. Called/texted when they arrived and asked where was best to meet them (the hotel had more than one entrance) and showed up promptly. There are several different sizes to accommodate any party. I highly recommend them!
---
Guidos Wedding
Reviewed on

6/10/2015
Rockstarz Limousine was beyond outstanding!!! A friend of mine used this service for his wedding as did we. They are competitivly priced and their service is awesome. Comfort and ease the entire time up to the event and the day of!! Erik the owner needs a shout out, very... Read More professional. THANK YOU ROCKSTARZ!!!!!
---
Reviewed on

10/29/2017
Laura K
We used this vendor for our party bus and shuttle rental for our wedding day in June and had a great experience! Not only were the vehicles in great condition, but the owner was easy to work with and made the process simple. Really happy with our choice!
---
Reviewed on

10/27/2017
Joseph G
Rockstarz Limousine met and exceeded all of our expectations. From Eric, the owner, personally speaking and working with us to the A+ service his drivers provided on our wedding day. I would without a doubt recommend Rockstarz to anyone looking for a limousine or party bus.
---
Reviewed on

10/22/2017
Emily A
Great experience with Rockstarz Limo. Erik, the owner, was super flexible and easy to work with, and helped us develop the best possible plan for our wedding day. The bus was very clean and, while I didn't see the shuttle, everyone was able to get to and from the venue from 3... Read More separate hotels. Reasonable prices, too!
---
Reviewed on

9/17/2017
Shane M
We booked Rockstarz Limo for our wedding party on September 9 and we booked their 25 person party bus. The day of our event we were picked up by a party bus from a DIFFERENT company and a bus smaller than what we toured and reserved. I called Erik and left him a voice mail and... Read More he never bothered to return my call. And to this day over a week later I have not heard from him or anyone else at Rockstarz. The driver was also 25 minutes late picking up the second group of people, which we found out wasn't the drivers fault it was the office staff that added a zero onto the address given to them. But when the woman repeated the address back to me on the phone never said a zero in the address. The bus that showed up was older, smaller, and dirty (crumbs and food on seats when it arrived). We reserved a 25 person bus and the one that showed up was for only 20 people. We had 18 adults and 2 younger ones on the bus and even that was a tight squeeze. Simply put we did not get what we paid for. I would never recommend using this company. You probably won't even get them to show up for your event; they will sub out the service to someone else without even telling you. The last issue we had that day was that according to our contract from Rockstarz we owed $575 plus a 20% tip for the driver. According to the driver the 20% was the driver fee that the company takes and not a tip for him. Unfortunately for the driver we took out the exact amount we owed plus what we thought was a tip and no more cash... It was a horrible experience all the way around.
---
Reviewed on

8/24/2017
Angela S
Eric and Rockstarz Limousine were AMAZING! We got the best deal around and even better customer service! My husband and I truly felt like Rockstarz on our wedding day with and our wedding party loved the experience too! The bus we had was absolutely stunning and our driver was... Read More extremely punctual and flexible with last minute changes! I'd recommend them to anyone!
---
Reviewed on

8/12/2017
Molly F
Rockstarz was wonderful! I am so glad we chose this company. I decided the day before the wedding (yikes!) to add more transportation and Erik was extremely helpful and gave me a great deal. The limo and party bus were SO clean and the drivers were all so friendly!
---
Reviewed on

7/14/2017
Alyna C
I chose Rockstarz after reading a bunch of positive reviews. I reached out and was immediately contacted by Erik who answered all of the questions I had and was extremely friendly and accommodating with my transportation needs. Everything up to the big day was easy and I was... Read More very happy. On the actual wedding day, the bus was clean, drivers were friendly and happy. They even offered to stop at a liquor store after my husband completely forgot to grab drinks! 10/10 would recommend and choose Rockstarz again!
---
Reviewed on

7/12/2017
Mallory W
We had a blast on our party bus! Erik was super easy to work with and quick to respond to all our questions. The bus was spotless and even came with a complimentary bottle of champagne! Would highly recommend!
---
Reviewed on

7/07/2017
Michelle W
Erik was great! Would not let me sign the paper work until I personally saw the bus we would be on. Thought that was amazing. Morning of the driver called 10 minutes before picking up just to give us time. Could not ask for a better time and easy to work with them. Great!
---
Reviewed on

6/25/2017
Mary M
We chose Rockstarz after reading reviews and after talking with Erik, the owner, on the phone. When my husband and I met with him in January (our wedding was in April), we loved the price he gave us and his vibe, and signed a contract and put a deposit down on the spot. I... Read More provided a detailed itinerary a few weeks prior with addresses and times so everything would hopefully run smooth. Then our wedding day happened. Eric didn't run my husband's debit card for the deposit until the day of the wedding, which makes zero sense to me. My husband got a new debit card between January and April. So I receive a text the morning of my wedding saying I needed to get more cash to cover the deposit. Needless to say, I didn't have the extra money for the deposit on me and it was a huge hassle having my mother in law run to an ATM to get the extra money that the driver kept asking for after I paid the original balance in full as soon as I got on the bus. Our driver never used the itinerary I provided. He instead asked my husband what every next stop was and then proceeded to miss the entrance to every stop we had to make so we had to circle around every block to each picture location as well as our reception location, making us late to our reception. He also didn't mind coming down pretty hard on the brakes when driving. Good thing I purchased tumblers with lids for the bridal party. I am giving three stars because of the good communication with Erik prior to the wedding, the driver was on time to pick us up initially, we were only 15 minutes late to our reception, and because the actual bus was really nice.
---
Reviewed on

6/20/2017
Molly S
OUT OF THIS WORLD AMAZING! We used Rockstarz Limousine for our Wedding at the Dearborn Inn on May 27th 2017. Prior to all Wedding festivities, this company was professional and consistent with communication. They asked more questions than none, wanting to provide the best... Read More service and exceed our Wedding expectations. Kevin our driver was so kind and the smile never left his face :) He was on time and simply such a joy to be around! The bus was clean, large enough for our number of Bridal party members/ushers, and such a smooth ride! Hands down best limo/shuttle service I have ever experienced – HIGHLY recommend! Thank you for contributing to my special day and making my Wedding all that I could dream of and more.
---
Reviewed on

6/19/2017
Nancy T
Cannot say enough about their services. You will not go wrong to book their beautiful and very clean party bus for your event. We utilized this company for our daughter's May wedding and we were beyond satisfied. They are timely and quick to respond to any questions or concerns... Read More you may have. I know there are many limo services to sort thru but do the right thing and book with Rockstarz.... Thank you again Kevin for being the best driver. Class all the way!
---
Reviewed on

5/19/2017
Michael B
Erik was great during the communication phase and put our worries at ease. Nice, clean and new limos, arrived on time, and delivered as promised. Rates were very competitive. There are a lot of less than stellar limo companies out there, rely on one that will come through as... Read More promised for your big day!
---
Reviewed on

11/14/2016
Susan H
Our driver Kevin was fantastic! He was on time and efficient! He even entertained our flower girl and ring bearers while we were taking pictures!
---
Reviewed on

9/05/2016
The W
Someone wroth that this company was prejudice, I must disagree. Our family had a situation to come up and was unable to keep our date the owner has worked it out with us on a payment plan where we both benefit not just him for his business. so for anyone out there who would... Read More like to rent a PARTY BUS (ROCKSTAR LIMOUSINE ) should be your first choice
---
Reviewed on

8/14/2016
Jana T
Erik was really great at handling every aspect he could for the wedding and having ideas. He was forthright, helpful, and always timely in calling a bride back with any question. My only hiccup for the day, to where I couldn't give a five star rating was that I felt the driver... Read More tried to hustle some more money from us. We were on time everywhere, but ran into construction that could've been avoided- we were about 20min late to the hall and she tried to charge us for another hour. Mind you, I warned her about the construction earlier in the day. I worked it out, but let's just say I was ready to tip her the cost of the hour until she attempted to nickel and dime us, to which she got a fraction of that instead. She was great up until that point and when I said I'd call Erik and ask, she retreated very quickly. Erik was great, but I just think it was this one driver.
---
Reviewed on

7/31/2016
Danielle G
I found Rockstarz Limousine at a bridal show, and I'm so glad that I did! Communication from start to finish was very easy. The party bus was beautiful and very well kept! We loved our complementary bottle of champagne! I would definitely use this company again!
---
Reviewed on

7/03/2016
Monika R
Erik at Rockstarz was a pleasure to work with! He made my husband and I feel very comfortable and confident when speaking to him about booking him for our wedding, and he gave us the most competitive deal. He was really helpful in figuring out our somewhat hectic day-of schedule... Read More and he was super flexible and accommodating when we had last-minute changes. Plus, the bus was perfect for our wedding party of 14 people as well as our photographer and videographer. We would confidently recommend Erik to anyone needing a limo service!
---
Reviewed on

3/31/2016
Kelly J
Just a few issues, but overall a great value. When we went to book our party bus they tried to sell us a sub platter, which we declined. When we asked about food, we were told we could bring snacks, just no pretzels. Our wedding venue packed up appetizers for the wedding party... Read More to enjoy while driving around and taking pictures but we were stopped by the driver and told there is absolutely no food allowed. We went into a snowy area to take pictures and the party bus got stuck for the entire cocktail hour. Obviously, there wasn't much that could be done about this and thankfully we had some people on the party bus who have experience driving semi trucks and could help the driver eventually get unstuck (she was very overwhelmed). The driver never said a word about it so I guess it just rubbed me the wrong way.
---
Reviewed on

12/29/2015
Samantha G
Rockstarz Limousine is great! We hired them for our wedding and we were very pleased. The price was great and the party bus we had was very clean and new looking. Erik was very accommodating and was very quick in responding to me. Definitely recommend them!
---
Reviewed on

8/30/2015
We booked with Rockstarz for my sister's bachelorette party, and everything was perfect! The party bus was gorgeous, clean, and affordable. Our driver was very professional, and even arrived 25 minutes early! I would recommend Rockstarz to anyone and would absolutely book with... Read More this company again.
---