Home

Roostertail
About this Vendor
About Us
Built in 1958, The Roostertail enjoyed instant fame as the largest free-standing night club in the country, hosting everyone from Tony Bennett to the Temptations. A beautiful glass-enclosed structure anchored on the Detroit River, it boasts incredible views of Belle Isle, Canada and Lake St. Clair.
Amenities + Details
Amenities
Handicap Accessible

Liability Insurance

Indoor

Reception Area
For more details about amenities, please message the Venue.
Ballroom, Waterfront, Historic Venue, Tented
Food + Catering, Planning
Contact Info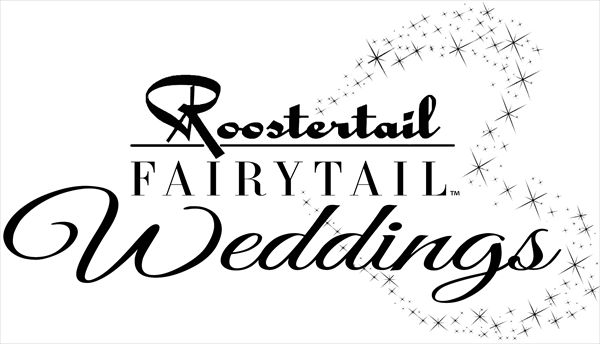 100 Marquette Drive, Detroit, MI
My Dream Come True
Reviewed on

4/23/2014
LezLee G
The Roostertail brought the wedding of my dreams to life with the help of Shawna and her staff!
---
Our dream day
Reviewed on

1/12/2014
Suzie
We knew very quickly after visiting The Roostertail for the first time it was the venue we wanted for our wedding. The location is unbeatable. The water views from the marine room and fountains going all night added excitement and classiness to our wedding that you can't get anywhere else. Having our own event planner there to help us with the details every step of the way including being present at the rehearsal and the whole wedding day made everything go seamlessly. This venue includes a lot of extras in their packages that make it easier to plan (such as linens/ chairs etc). The food was delicious. We went with a buffet plus some extras and everyone was happy. People couldn't stop talking about how great the bar was. We also had our ceremony on the side patio by the water and it was gorgeous. Can't say enough good things about this place. Very classy and FUN!
---
November Wedding
Reviewed on

1/04/2014
Caitlin H
Guests did not stop complimenting the food and venue, it was a hit!
---
Shawna Peplinski
Reviewed on

4/14/2015
Shawna Peplinski is how I describe the Roostertail. Her ambition and carefulness to make sure everything will be good for my fiancee and I for our wedding is wonderful. She has made everything possible for us and easier than I can imagine. We are overseas for 8 months and I have not had one problem or any doubts to why our wedding will not be the absolute best. I really appreciate the work that Shawna and her team and the Roostertail has done for us. We are very pleased and thankful. Thanks again Shawna and the Roostertail.
---
Great Venue
Reviewed on

4/11/2015
Teresa L
Ask for Justin! We booked the Club room for a birthday party For about 45 guests. Their price includes your party planner (ours was Justin), soft drinks, food, the venue, and their full array of beautiful decorations, plus adult beverage tickets. We supplied a cake, favors, and some extra flowers. It doesn't get easier than that. Justin's knowledge and style and ideas have been invaluable to us. He's fast, efficient, easily accessible through phone and email, has a great sense of humor, and has been a great pleasure to work with. I would choose this venue ten times over for any special events or parties. They usually cater weddings proms, and array of parties. And I will continue to request working with Justin. You can't go wrong with this venue.
---
Terrible!!!!
Reviewed on

2/26/2015
We made an Appt for a tour of the Rooster Tail for our upcoming wedding venue. When we arrived, The Event Coordinator (Justin Bohn) never showed up at our scheduled time. In fact we stayed and waited for him while the girl in the office tried to contact him via cellphone. Justin NEVER answered his phone neither did he show up. We walked around while we waited and the Carpets had stains and duct tape on the floor. The place was a dirty mess. Thank you Justin for not showing up and making our minds up as to where we will have our wedding. We left and i emailed the owners in which it took 5 days for them to respond back to me. Never would i ever recommend the Rooster Tail to my friends or my friends dog for that matter!
---
Least Stressful Wedding Planning!!
Reviewed on

1/27/2015
Lindsey S
I'm a soon to be bride, currently planning my July 2015 wedding at the Roostertail, and I couldn't be more excited. First of all, my fiancee and I looked at approximately 25 different venues... when we walked into the Roostertail we both immediately looked at each other and thought "this is it... this is the place." My wedding coordinator Shawna (senior director of events & sales) has been a joy to work with in every aspect of our wedding planning. Without batting an eyelash, she responds to my phone calls and emails promptly and with great care... even if I just have one simple question about which type of chair sashes to use, or whether we should use round or square tables. Many of my friends keep mentioning how stressful wedding planning has been for them, and asking "how are you going to school full time and working and planning a wedding all at the same time??" ...and my answer is simple. Shawna & the staff at The roostertail have made it so easy!! We came for the tasting last year to pick out the menu for our wedding & the food was delicious. We got to meet the owner & learned a lot about the rich history of the venue and the many famous Motown performances and other local celebrities who put The Roostertail on the map as a historic Detroit landmark. We came back a few months ago to sit down, share our vision & plan more details of the wedding and were made to feel right at home. My parents even popped in recently on a weekday to ask some questions about the upcoming wedding without an appointment, and they said Shawna welcomed them and answered all of their questions & helped them understand the whole layout and how things will go the day of the wedding... With an anxious mother, it was such a relief to hear that she was put at ease after this meeting. Shawna has also given us great advice and suggestions from her many years of experience planning weddings about things that i would have never even thought of (i.e. don't serve a cheese platter during an outdoor cocktail hour in the middle of sweltering july heat). We have heard great things from friends who have hosted events here (weddings and proms), many of them mentioning Shawna in particular being the reason things went so smoothly. If you are given a different event coordinator - not to worry! Many of them consult with Shawna for supervision on the event planning anyways. She has shown us that she will go above & beyond to make sure our wedding is nothing short of a fairy tale, and I highly recommend considering the Roostertail as your venue if you want all the bells and whistles of a gorgeous wedding with the least amount of stress.
---
Erica & Jason 12-31-14 wedding
Reviewed on

1/15/2015
The Roostertail is an fantastic place, From the moment my fiancee and I walked in we knew this was the place. The service, food, and atmosphere was amazing. Shawna made sure that every detail was covered. Our Dec. 31st 2014 dream wedding will be a day that will always be remembered. Shawna thanks for everything you exceeded our expectation.... Sincerely, Mr.Mitchell
---
Elegant Transformation - Outstanding Wedding Venue - Top Shelf Service
Reviewed on

10/23/2014
anne marie n
I got married on June 8, 2014 at the Roostertail. I was initially a little apprehensive because my sister got married there in 2008 and I didn't want to have a repeat of her fabulous wedding. Shawna Peplinski assured me that MY wedding would be a distinct and outstanding event - unlike my sister's - and SHE WAS RIGHT. Together with Ralph Bellisario - the Marine Room at the Roostertail was transformed into a sparkling space with gold and ivory decor and flowers. Shawna is a true professional - always anticipating every need and paying attention to every detail - no matter how small. She always comes through with every promise and more! The room looked beautiful - the food was great - appetizers and entree. We created a special menu that combined my middle eastern and my husband's italian heritages. Arabic breads with cheese and zhatar, fattoush salad, anti-pasta platters, chicken breast with capers and artichokes and fresh veggies. Rave reviews! The room - the food - the lighting - the services - everything was outstanding and I was very pleased. Shawna Peplinski and her staff at the Roostertail - made my special day - totally outstandingly fantastic!! Anne Marie Nouhan
---
Wedding and wedding planners
Reviewed on

10/20/2014
francesca k
My husband is the guitar player for Kid Rocks Twisted Brown Tricker Band and we had both our ceremony and reception at the famed Roostertail in Detroit! Every detail was meticulously met by our wedding planner from the Roostertail, Shauna Eaton. She did such a nice job for us it was absolutely stress free and exciting! The way it should be! The venue with it gorgeous views, floor to ceiling windows, lighting, fountains and sprawling building, was to die for! Shauna was so good to is and had her staff so on point that even now, 11 years later, people are still talking about our wedding. The food was amazing, the display was magazine worthy and she did it all! I was extremely impressed! The Schoenith family has always had an amazing reputation for throwing the best events in all of detroit, and I can agree completely as the fussiest of brides! I loved my wedding, and if you have one there I guarantee you will as well! Money well spent! Memories I can never forget, and would be hard pressed to recreate without her! 💖
---
Phenomenal!!!
Reviewed on

10/11/2014
Melissa C
I could rave about the Roostertail and our wedding coordinator Erica for days on end! Absolutely positively amazing experience. Erica is ridiculously awesome! Love her. Our wedding would have been nothing without her. She went so far above and beyond for us. I feel like I did no work hardly - she did everything for us and took all that stress off our shoulders. All of our guests said it was the best wedding they had ever been to. The food was all delicious! And just the ambiance do the Roostertail cannot be beat. The breathtaking views from the floor to ceiling windows speaks for themselves, you don't need to go crazy with decor. And the Roostertail has many center pieces in house that you can use and they are awesome! No need to spend thousands of dollars on flowers or anything else. Roostertail does it all and really takes care of you. Bravo!! Best wedding venue ever!!
---
Shawna
Reviewed on

9/10/2014
Brittany L
The Roostertail is amazing. They did everything possible to work with us, and even though we were switched between a couple coordinators they made sure to make it up to us. We ended up with Shawna, who was absolutely amazing, she did absolutely everything to make our day special and to make sure that everything was perfect. Food was great, as always, the day went nice and smoothly because of her. She was with us the whole day! LOVE HER!
---
Best Wedding Venue!
Reviewed on

8/07/2014
Jillian N
From the moment my now-husband and I walked into the Roostertail, we loved it. One of my requirements was that I wanted a venue with windows and a view and boy did the Roostertail have a view!! It was the first venue we visited after getting engaged. My husband set up a meeting with Erica to get a tour. She showed us around and then sat us down to discuss to show us pictures of the rooms with different decor. She also showed us all the centerpieces, linens and napkins that are provided at no extra cost. That was another thing we loved; they don't nickel and dime you like a lot venues. After we visited 4 or 5 other places, we decided that we would only be happy with the Roostertail and it was the most cost-effective when we looked into how much it would to hire out the decor. Throughout the whole wedding process, Erica was so helpful. She was also very timely in her responses and answered any questions that we had. Even though she got married a week before us, she still met with us the week of her wedding to discuss all of our last minute details. On the day of wedding, I walked into the Marine Room and it was decorated perfectly. It was everything that we talked about. It was phenomenal. It looked gorgeous. Erica rounded up the bridal party and came back to get me to go to the ceremony on the side porch. She did a great job at getting the bridal party and immediate family away from the guests to take pictures right away. As we were taking pictures, she brought up hors d'oeuvres and beer. The bridal party really appreciated this!! I even had a meatball and the bruschetta. Both were delicious! Before we had our grand entrance, Erica explained to everyone the path they should take when they make their entrance. After my husband and I made our entrance, Erica asked us what we wanted to drink and brought it to us at our table. We had the buffet and went with the pork picante, stuffed chicken with cherries jubilee and the breaded whitefish. Everything was outstanding!! I was too excited to eat a lot, but I couldn't stop eating the stuffed chicken. So good! It was the most perfect night ever. Guests kept telling me that it was the best wedding they've ever been to. There are so many wow factors to the Roostertail, from the fountains, to the dance floor raising to just the view. Everyone was very impressed with the wedding. At the end of the wedding, Davis helped us collect our stuff and the staff would let us know when they found things that we may want. The staff was very nice and very helpful. Everything went so perfectly! I could not have asked for a more perfect and smooth wedding. I was never worried or stressed. It was absolutely wonderful!
---
Amazing Wedding
Reviewed on

7/31/2014
Wow, what an amazing wedding! The wedding ceremony was under the Roostertail Pavilion overlooking the Detroit waterfront. Our place cards were hung by ribbons from a tree in the entrance. The reception was over the top. You'll just have to look at the pictures on the site to see how simply gorgeous it was. We had a tastefully done black, and white wedding with touches of red and shimmery silver that made everything pop. The lighting was beautiful as was a color changing waterfall that sprung from the water just behind the dance floor. Our every need was met. We had awesome food (Chef Paul made special vegan entrees and some brownies for our vegan guests), the desserts were delicious (especially the chocolate, chocolate cake), and the signature drinks were over the top. I recommend getting a photo booth. We had guests even in their 90's putting on props and taking group pictures. What a way to get family together. I want to say a special thank you to Tom Schoenith, Shawna, and the entire Roostertail staff for all their hard work to make the night very, very special.
---
Unbelievable!
Reviewed on

7/30/2014
I attended my nephews wedding and it was one of the nicest weddings I've ever attended! From the lovely ceremony on the water, to the coffee drinks to go on our way out, everything was fantastic, and every detail was thought of. I left wanting nothing more...except room for more of those fantastic desserts! My favorite part was when the dance floor raised during the bride and groom dance and the fountains erupted in a blaze of color! It was magical. Definitely a fairytail wedding!
---
AMAZING!!!
Reviewed on

11/30/2013
Nicole C
My experience at the Roostertail was amazing. My wedding was everything and more I could ave ever imagined!! Shawna and her team completely out did them selves!! The food and desserts were delicious! The sweet table was a total shock!! All fall themed with giant pumpkin pies, and huge cakes in the shape of candy corns!! The chef even packed us a to-go back with food and desserts for us to take back to out hotel room! The service was unreal, they gave me my fairytale wedding!! I LOVE Shawna and the Rooostertail!!
---
Fairytail
Reviewed on

11/28/2013
Julia Y
We were looking for a perfect wedding venue downtown Detroit that would give our out of town guests a positive vibe from a struggling city. We checked out some other locations and weren't 100% sure on. When we met with Erica at the Roostertail it was instant love and things kept getting better. The location was great, the view of the city was beautiful, the wall to wall/floor to ceiling windows were great! Not to mention all of the added details we never imagined of: fountains, a raised dance floor for our first dance, the guests boasting about how amazing the food was, etc. We would definitely recommend this to any friend/family member for any event that they'd like to hold! Everyone was so easy to communicate with by e-mail/phone/in person.
---
Best Wedding Venue in Detroit
Reviewed on

10/04/2013
Katie K
Getting married? Check out The Roostertail! If you are looking for a venue with a view, this is the place! Both of their rooms have 3 sides of ceiling to floor windows overlooking the Detroit River. I wanted to find a place that was different than just a banquet hall without windows. The Roostertail not only provide the perfect venue, but the service was outstanding. We were lucky enough to have Jacquie as our event planner. She made me feel as though I was the only bride that she was working with. Jacquie is very creative and gave me lots of great ideas during the process. Another wonderful part of booking The Roostertail is that they provide everything! Chairs, tables, linens, centerpieces, decorations, etc. This cut down the cost of our wedding substantially. Other highlights: *Bridal suite with keycode lock. Updated and beautiful *Outdoor patio, perfect for summer nights *Food variety (my guests raved about it later) *Variety of linen colors *Every wedding at The Roostertail has its own feel *Sweets table included! Many people have asked me what went wrong on our wedding day. I tell them, "literally nothing!" Jacquie and The Roostertail staff made sure the evening ran smoothy and that everyone had the time of their lives. 5 stars!!
---
ok
Reviewed on

9/24/2013
Diana P
Had my wedding here. It's an okay venue but the view is spectacular. Chief Paul is awesome and caters to all of your needs. The staff acts a little unprofessional at times.
---
GETTING MARRIED IN THE D
Reviewed on

8/05/2012
Mary K
We planned our wedding in four months and used the Roostertail as the ceremony site and reception. We had an outdoor ceremony by the waterfront and a cocktail and hor deuvers nightclub style reception. The Roostertail was perfect. Beautiful location, everyone loved the openness and ability to be indoors or out. The staff was wonderful and covered every detail. We rented a white leather couch and benches along with side tables which were set up near the dance floor. We were able to have food the entire night. Hand passed hor deuvers for the first hour, eight hor deuvers for 2 hours and white castles the last hour. Our guests loved the fact they were not stuck at a table for 2 hours while having dinner. Karl and Shawna worked with us on every request we had and made everything seem so easy. Truly professional. Just days before the wedding we decided to add a candy table and Shawna took the time and care to set everything up for us, no extra charge and it was so much fun! The food was excellent and you didn't have to pay per piece like we found with many other vendors, they just kept refilling as needed. I can't tell you how many of our guests told us it was the best wedding they had ever been to. Fun, Sophisticated and Gorgeous! At the end of the evening they even let us light and send off over 40 wish lanterns, which floated right over the river. Because of the exceptional view it reduced the need and expense of large centerpieces (several of which they provide at no additional cost!) The Roostertail has a rich history and is a class act! Couldn't and wouldn't change a thing!
---
The BEST place to have your wedding!!!
Reviewed on

3/27/2012
Jessica L
The Roostertail is absolutely beautiful!!! Our ceremony will be taking place outside on the patio and our reception will be in the Marine Room. For anyone that has heard this nasty rumor that the Roostertail is going out of business, it is just that... a RUMOR. I was just at the roostertail this week to choose my linens for our September wedding, and they are finishing up major renovations! They have added a bridal suite on to the ladies bathroom (yay!), flat screens in the lobby, etc. My wedding planner Shawna let me know that this is one of the busiest years in a long time. I would definitely reccommend the Roostertail, it is by far the most beautiful venue in southeast michigan, and it is not going anywhere anytime soon. The staff is proffessional and they go above and beyond to make you feel welcome.
---
Roostertail Wedding & Reception Review
Reviewed on

9/12/2011
Kerry L
We could not have picked a better place to have our wedding and reception. We planned for the wedding outside off the water but due to rain we had to have it inside. They made sure the wedding was just as beautiful. I was truly happy. Shawna and Nichelle held our hand the entire time and made us feel very special. There was alot included in the price which most people don't know. This left us with a lot less to worry about. I had heard so many good things but I can honestly now speak first hand and say that I feel the Roostertail is the best place to have a wedding and reception!! I would rate them a 10 out of 5!! :)
---
Spectacular!
Reviewed on

8/15/2011
Amanda O
These guys know how to throw a party! Our ceremony was classy and elegant on the water with the river and boats in the background and our reception was a bang up party. The food was also amazing!!! Shawna was an absolute delight to work with while planning our wedding, she really knows her stuff. Being a bride can be stressful and it really helps when your vendors are easy to work with, always make themselves available, and want to please their clients, in every way they can. We will certainly be heading back to the Roostertail to renew our vows one day. :) Can't say enough great things about this venue!
---
Lindsay & Justin Hulett
Reviewed on

7/26/2011
Lindsay G
It's an amazing venue for sure! It's expensive but worth it and they work with you on payment schedules and are always there to answer any questions.
---
Right out of a magazine
Reviewed on

10/05/2010
Lindsey W
Our reception was on the Outdoor Deck under the brand new pavilion. Shawna, the event manager, and Tom, the owner really went above and beyond for us. The food was incredible and walking up to the reception I thought I was looking at a spread from Bride magazing. The white pavilion was lit up with turquoise lights and the curtains were pulled to the side against the pillars, making the event look both trendy and classic at the same time.
---
Send Message