Home

Sandpearl Resort
About this Vendor
A world-renowned beach. A world-class resort.
There's no greater stage for your special day than the sparkling vista of Clearwater Beach, and there's no better team to make it happen than our Wedding and Special Event experts. Begin your life together on the beach, with the sunset glistening and the soothing waves in the background.
Amenities + Details
Amenities
Handicap Accessible

Liability Insurance

On-Site Accommodations

Indoor

Reception Area
For more details about amenities, please message the Venue.
Ballroom, Waterfront, Hotel, Restaurant
Bar + Drinks, Cakes + Desserts, Food + Catering, Rentals + Equipment, Service Staff
Contact Info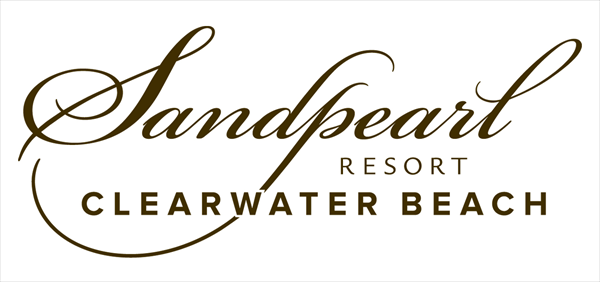 500 Mandalay Ave., Clearwater Beach, FL
AMAZING
Reviewed on

4/28/2012
ami b
Could not have been a more perfect venue for our beach wedding. We used the Hunter Ballroom and got married on North Beach. The Sandpearl truly is the perfect combination of elegance and relaxation. We looked into just about every upscale hotel from Indian Rocks Beach to North Clearwater Beach and this place blew me away. Michele Johnson was the coordinator I worked with and she is a joy to work with! She has mastered the art of keeping you relaxed while still being a stickler for time management. I wish I could do everything all over again!! PERFECT BEACH WEDDING!!
---
Sandpearl Resort A++++ Service Excellence
Reviewed on

4/20/2012
Ann B
Being a bride from Canada and getting married in Florida proved to be much easier than I first thought...mostly because of Jessica Gillespie, the most amazing wedding coordinator at the Sandpearl Resort. Jessica assisted myself and my family in each and every step along the way. Organized, amazingly friendly, detail orientented, going above and beyond and giving me and my husband the wedding of our dreams!!! Everything about the day was amazing, food, drink, location. Thank you!!
---
Sandpearl Perfect Wedding!
Reviewed on

4/10/2012
Vanessa S
We had our wedding ceremony, cocktail hour and reception at the Sandpearl Resort in March and everything was perfect! Our guests have been raving about the beautiful location and delicious food, and they were right! The Sandpearl team was fantastic. We worked with Debbie Glancy, who made sure everything we envisioned for our wedding day became a reality. She went above and beyond what we would have expected to make the wedding just right. And the catering staff was so attentive to our guests, we couldn't have asked for more. We are so happy that we chose the Sandpearl for our wedding!
---
Best venue in Clearwater for a wedding
Reviewed on

11/19/2014
Monika B
Our wedding was on November 8, 2014 at the Sandpearl Resort. We worked with Michele Johnson and she made the process so easy and efficient. Throughout the planning process, she helped me with finding vendors, and easily made any changes I requested since this was a Destination wedding for us. We had a beach bonfire on the Thursday before the wedding and everyone had such a great time! It provided such a fun atmosphere to get the weekend going for all of the out of town guests. The wedding day could not have gone more smoothly and the service was impeccable. Michele was very flexible and ensured everything started on time, she checked on me throughout the day. There were several weddings going on that weekend, but the Resort made us and our guests feel so important throughout the whole weekend even though we were a smaller event. Raindrops started to fall, but Michele and her team worked with us to have the ceremony during the break on the Poolside lawn and it turned out beautiful. Sandpearl's audio/visual vendor Five Star provided the lighting and drapery and made the Harbor Ballroom look beautiful. The food was amazing and the service was the best. Everyone has been raving since about the resort, service, and food. I could not have asked for a better location for our wedding. I highly recommend the Sandpearl Resort if you are considering a wedding in Clearwater!!!
---
Beautiful
Reviewed on

9/07/2014
Yvonne D
The Sandpearl is a beautiful location for a wedding and all of the staff are very friendly and attentive. Debbie Glancy is the best, she was a fantastic support and highly organized making sure everything went super smooth. If you want the perfect wedding location then choose the Sandpearl for your wedding, you will not be disappointed.
---
Awesome Service
Reviewed on

8/07/2014
Natalie G
This is the perfect venue for a beach wedding. The staff was amazing and made sure every detail was covered for my special day. The food was great and all of my guests had a great time!
---
The service at the Sandpearl is impeccable!
Reviewed on

6/24/2014
Amanda F
When I first got engaged my first choice for my wedding venue was the Sandpearl Resort. It was everything that I had dreamed of. I wanted something that was right by the beach but not on the sand. The Gulf Lawn was the perfect location. My husband and I worked with Michele Johnson, the Director of Catering and Conference Services. Michele and her team are phenomenal to say the least. No matter how big or small my questions or requests were Michele was able to answer them and exceeded my expectations. Michele was so easy to work with! She is very accommodating, easy to get in touch with, and very professional. The staff at the Sandpearl made myself, my husband, and all of my guests feel like celebrities. From the time I pulled into valet, until the time I left there was no aspect that I was unpleased with. The service at the Sandpearl is impeccable! We held our rehearsal dinner on the Gulf Lawn and North Beach. Our ceremony was on the Gulf Lawn, cocktail hour was in the Hunter Ballroom Foyer, and our reception was in the Hunter Ballroom. We were married on a Friday and were able to enjoy the resort with our family and friends (many of whom were from out of town) the entire weekend. I had many guests say it was the best wedding they have ever been to. It was the best day of my life and I have Michele and the staff at the Sandpearl to thank for that. Thank you so much! We cannot wait to come back!
---
PERFECT WEDDING VENUE!!!
Reviewed on

1/13/2014
Melissa H
We were married on December 21, 2013 at the Sandpearl Hotel. We planned our wedding from Chicago, and the Sandpearl made it so easy for us to plan our wedding from a distance. Michele Johnson and her team are excellent—they worked with us on the menu, were flexible when we wanted to make a last minute change to the ceremony site, and treated us and our guests with such excellent client service. We are still hearing from our guests on how much they loved the food, the venue, and everyone at the Sandpearl. I felt like we had a great team supporting us every step of the wedding planning process, and we can't wait to return to the Sandpearl again as a married couple.
---
sandpearl
Reviewed on

12/31/2013
Lindsay C
Great views and lovely resort. Extremely easy to go over budget with all the added fees and service charges….if you have lots of money to blow its a great choice!
---
Magical
Reviewed on

12/18/2013
Heather S
The venue was breathtaking, spectacular--it was more amazing than I anticipated! I wish I could do it all again!
---
Beautiful Small Wedding
Reviewed on

8/05/2013
Michelle S
I had my wedding on 7/19/13 at the Sandpearl Resort. I was supposed to get married on the Pool Lawn at 6 p.m., however, it began raining at 5:55, so it was moved indoors. I wish the Sandpearl would have waited just a few minutes to make that call, as by the time my ceremony was over, the rain had stopped. Other than this, my wedding day was perfect. The reception was in the Cove Room, which had a gorgeous ocean view and was just the right size for my group of 45.
---
Beautiful, poor front desk service, probably can get the same somewhere else for less
Reviewed on

7/11/2013
Karrie C
The front desk was not on board with making everything run smoothly and not treating the bride like dirt. The events coordinator, Debbie Glancy, is wonderful. She is top notch--very organized and easy to deal with. The food was wonderful. I rented a cabana the day before the wedding, and this was my favorite part. The food and service at the cabana is wonderful. My guests loved it, and it was an ideal location for friends and family to visit as they arrived. Now to the disappointments. We got our honeymoon suite for free with a minimum 2 night stay (we had to pay one night), which was fine for the bridal party to get ready that day. I had to ask the bellhop if we were in the correct room because it was not at all what I envisioned as a suite. It was a tight squeeze for 4 people, and super cramped for the bridal party, hair and makeup, and photographers. The worst part was the front desk. They could have cared less we were spending a ton of money there with a rehearsal dinner, ceremony and reception, and brunch. I might as well had been some woman off the street. Whenever I had a question, they required me to sit over on the couches for 30 to 45 minutes while they leisurely did not find an answer. What made me the most mad was the when we checked in the day of the rehearsal. We got there early because we rented a cabana. Check-in was not until 4, which was the same time as the rehearsal dinner. My fiancee got there at 9 to ask if the rooms could be ready a little early so the bridesmaids and myself could get ready. They said sure we will call you probably around lunch time. Around two o'clock I started to become concerned. They were basically like well did you get a call, then the room isn't ready. At 3 o'clock I got even more upset but was reprimanded to sit on couches. Finally, we got in the room at 3:15 and bags at 3:30 and were late for rehearsal. They wouldn't even bring up our complimentary glasses of champagne.
---
Our Perfect Wedding at the Sandpearl
Reviewed on

3/22/2013
Jennifer H
We had a small & intimate wedding at the Sandpearl. So glad we choice this venue, we had vacationed there and loved it!!! I only have positive things to say about everything!!!! Many of our guests had food allergies and the Sandpearl went out of their way to accommodate them to the fullest. Debbie Glancy was our coordinator and she worked with us on every detail and forgot nothing! She was super organized and I had full confidence in everything she did. Debbie even recommended some vendors since we were from out of town. Now I know every Bride says this but- Our wedding was amazing! The room looked fantastic, the service was impeccable, and the food delectable! Many of our guests are still raving about it 3 weeks later! Our guests told us they played a game while seated for dinner unfolding their napkins and seeing how fast the wait staff (which was extremely attentive) came to refold it. Additionally, we booked Suite 100 which was pricey but was an amazing place to get ready and take photos. We invited guests back for an after party which was a lot of fun. I could not say more about how the Sandpearl and Debbie went out of their way to make our day perfect!
---
Beautiful Wedding Reception
Reviewed on

1/03/2013
Valerie P
We had our wedding on 12/8/12 and it was amazing. Michele was very professional and VERY helpful throughout the whole process, and made our event run very smoothly! Her whole team came through and made me feel like an awesome princess and our wedding could not have been more beautiful.
---
FABULOUS!
Reviewed on

11/14/2012
Liz L
Such an AMAZING resort. Absolutely love this place and have nothing but good things to say. Worked with Debbie Glancy, and she is a PRO to say the least. She is well organized and extremely knowledgable about everything when it comes to weddings. So sad our day is over, and are definitely going back to visit for our anniversary
---
Beautiful Venue with Exceptional Service
Reviewed on

10/31/2012
LISA F
We chose the Sandpearl for our destination wedding on 10/19/12...and it was fabulous! We chose not to hire an outside wedding coordinator; however, Michelle Johnson, our Sandpearl wedding coordinator, had it all together. From ordering the green runners to calming my Dad down and showing him the "holding room" really exists...her services were outstanding! We opted for a simple rehearsal dinner on the beach with S'mores, a beach ceremony and a reception in the Cove Room. We really felt that everything was perfect! Our guests had such a good time while staying at the Sandpearl, and we've received many compliments including how scrumptious the food was at the reception. The service from the staff at the Sandpearl was also outstanding. Please share our gratitude with them, especially with Andrew (the main bartender) and our captain at the reception. We couldn't have asked for anything better. I would truly recommend the Sandpearl for a wedding ceremony/reception!
---
The Non-traditional Destination Wedding
Reviewed on

10/30/2012
Kimberly Y
My husband and I live in Tampa but nearly all of the guests invited to our wedding live outside of the state of Florida. To treat our out-of-town guests, we wanted to throw a destination wedding even though we live here. The Sandpearl Resort was the perfect location. The Sandpearl Resort has it all: great gulf-front location, beautiful grounds, wonderful rooms and fantastic service. We held the rehearsal dinner, wedding ceremony and wedding reception at the Resort. All of the teams that supported us through our 3-day event were fantastic. They went above and beyond to insure our event went off without any issues. From the initial party planning to the check out process, all of our wedding guests were beyond satisfied with their experience - they are still talking about it.
---
Beach wedding perfection!!!
Reviewed on

7/08/2012
Meagan S
AMAZING PERFECTION! I live in Chicago and we wanted to be married on the beach in Florida. After a tireless search we decided on the Sandpearl for our June 30, 2012 wedding. It embodied everything we were searching for....breathtaking views of the gulf, white powdery sand, clear blue waters, gorgeous pool, delicious food, tasty libations, beautiful resort grounds and rooms, attentive staff and a fantastic wedding coordinator DEBBIE GLANCY! Debbie went above and beyond to attend to every detail to ensure our wedding went off without a hitch. She is kind, patient and attentive, everything you could want as a bride! All of our friends and family are still raving about the wedding and wish they could do it all over again. The memories we made that weekend will make us smile for the rest of our lives. The Sandpearl is the perfect place for your beach wedding...do not hesitate!
---
Perfect Destination Wedding
Reviewed on

11/19/2011
Rachel J
We wanted a location where we could get married on the beach and have an outdoor reception with a plated meal. The Sandpearl was by far the best location that we could have picked. Everything was exceptional, from the check in process to the service to the food. Debbie Glancy was great to work with, very responsive to me. Since I was planning from far away, we talked almost completely over email and on the phone. I knew that everything would be perfect, and Debbie and her team made that happen. They went above and beyond to make sure we had a great wedding and a wonderful experience. While the minimums are higher than the others in the area, there is no comparison when it comes to the beautiful location, the food and the service. Pick the Sandpearl, you won't be disappointed.
---
PERFECT!!
Reviewed on

11/01/2011
MARISSA W
I could not of found a better venue for my wedding. My catering manager, Debbie was amazing and went above and beyond for us and our wedding on Oct. 15, 2011. The food was delicious and very diverse. Everything was perfect, the resort itself is beautiful, clean, and has the best locations for pictures. I would recommend the Sandpearl as well as Debbie Glancy to anyone looking to have a beach wedding with an elegant feel. :)
---
Above and beyond our expectations
Reviewed on

10/12/2011
Jaclyn H
We chose the sandpearl for our honeymoon and we could not have asked for anything more! We were automatically upgraded to a suite and the red carpet was laid out! I could never have asked for a better experience!!
---
Beautiful Place for a wedding!
Reviewed on

3/31/2011
Shauna G
We had our wedding at the Sandpearl and it was absolutely beautiful! We got married on the Gulf Lawn and had the Reception in the Hunter Ballroom. The food was outstanding, all the guests were raving about it! The staff was great, they made our guests feel like royalty. The resort is incredible! With that said, the prices are through the roof and they didn't offer anything extra to us for incentive in comparison to other resorts, i.e. free valet for guests, complementary room on our anniversary, discount for farewell brunch the following day; where most other resorts show their appreciation for your business.
---
Excellent Resort for a wedding
Reviewed on

3/15/2011
Sara K
The Sandpearl Resort is an amazing resort and a perfect place for a wedding. We worked with Lora Lee and Michele and had an unbelievable experience. This was a destination wedding for us and Lora Lee was amazing in helping us plan every last detail over the phone and email. They recommended wonderful vendors and helped us connect with everyone when we arrived in Florida. We were fortunately enough to be the only wedding at the Sandpearl that day, so we received a couple of upgrades for our cocktail hour and wedding location. We had Lora Lee and Michele's undivided attention on the wedding day and they really did a great job making sure every detail was accounted for. The entire Sandpearl staff was amazing. They were so friendly and accommodating to all of the guests and treated us wonderfully. Everyone truly goes above and beyond to assist you with anything you could imagine...I even had someone run to CVS twice on the day of our wedding! The reception was unbelievable as well. We had a "captain" that was present the entire night checking in with us and there for whatever we needed. The food was amazing and the bartender was great as well. Overall, it was PERFECT!!
---
Absolutely Amazing Resort!!
Reviewed on

10/27/2010
Kristy R
My wedding was on 10-10-10 at the Sandpearl Resort on Clearwater Beach. I worked with Debbie and she was amazing!! Debbie made sure my day was perfect in every way not to mention Sandpearl is the most beautiful resort I have ever been to. Everyone at the Resort from the Valet guys to the bellman are so kind and helpful. We were married in the Hunter Ballroom and words can't describe how amazing it looked. The resort is beautiful, the staff is incredible and the beach is perfect. If you are dreaming of a perfect blend between elegance with a destination feel, you MUST look into this Resort for your wedding!!!!! Ask for Debbie:))
---
Amazing
Reviewed on

10/12/2010
Ellen F
The Sandpearl was amazing. They worked with us on prices, and were very accomodating with regards to weather. We loved the beachy yet elegant feel of this hotel. They even give you champagne upon a tour of the facilities!
---
Send Message