Home

Sandra Grunzinger Photography
About this Vendor
Modern. Fun. Romantic.
Looking for something a little bit different? Sandra specializes in the delightfully off-beat, from a vineyard wedding to a superhero themed soirée and everything in between. With packages starting at $1700, any bride can have unique and timeless images to remember their day.
Details
Artistic, Classic, Lifestyle, Modern
Bridal Portraits, Day After Session, Engagement, Trash The Dress
Getting Engaged, After Party, Wedding
Online Proofing, Digital Files, Wedding Albums, Photo, Second Shooter Available, Social Media Sharing
Nothing short of Amazing!
Reviewed on

4/29/2015
A photographer was one of the first things I searched for once my wedding planning process started. A friend recommended Sandra Grunzinger Photography and showed me a sampling of her work. I instantly fell in love with her ability to capture not only the major moments of the... Read More day, but also the small intimate moments with and between family and friends. Sandra was nothing but professional throughout the entire planning process. We sat down a few months before the wedding and she went over all the packages she offers and we filled out a formal contract. This process really helped to instill in me that Sandra was doing everything possible to ensure she knew what I was wanting in a photographer and that we were on the same page. The package I picked included engagement photos. Sandra helped us pick out a gorgeous location and was even able to get my fiancé to smile naturally for the photos! The photos were done in a very timely manner and we were ecstatic with the results. About a month before the wedding Sandra sent my fiancé and I a questionnaire to fill out about our wedding day. I liked to think of myself as an overly prepared bride, but her questionnaire helped to ask about details that I hadn't even though about. Sandra wanted to make sure that she was able to capture as many of the special moments throughout our wedding day as possible. Sandra showed up early on the wedding day and was well prepared. She did a great job with all the formal wedding photos, even memorizing some of the family member's names to help in the posing process. We even started running ahead of schedule! While the posed pictures turned out amazing, I have to say that all my favorite pictures are the ones that Sandra took while no one was paying attention. She really captured my wedding day and the special moments; my mother putting a family bracelet on me, my fiancé and I laughing together, our friends and family dancing out on the dance floor. Our wedding photos were done in a very timely manner and I am thrilled with the results! I highly recommend Sandra Grunzinger Photography for your wedding!
---
Amazing Photographer!
Reviewed on

6/23/2015
Jenna V
Sandra did an absolutely amazing job photographing my wedding! She was able to capture our day perfectly! Sandra was able to make the most out of our rainy day by finding photo inspiration inside a Casino/Hotel lobby! I highly recommend her services to brides looking for high... Read More quality photos at a very reasonable price!!
---
Rising Star!
Reviewed on

11/30/2013
Kathryn M
Sandra did our engagement pictures and we would have had her do the wedding if she could have! She does fantastic work. My fiancee and I have never looked so good as we do in her pictures. We did a superhero-themed shoot and she was completely on board. We're not models, so I... Read More was glad she gave us a lot of instruction about where to look and place our hands. I'm really self-conscious in front of the camera and I was really comfortable with her.
---
Reviewed on

8/22/2017
Tara K
Sandra was great to work with and the photos turned out wonderfully. She was also very reasonably priced.
---
Reviewed on

11/16/2016
Linda P
Sandra is the best! She took amazing photos and even took some of the silly photos that I wanted! She's very accommodating to requests and will fill them. When I told her that I was interested in a photo booth, she put one together and it was fantastic and fun! She and her... Read More husband work so well together and they're so easy going that you can't feel awkward or weird with them. They're family!
---
Reviewed on

10/16/2016
Kayla S
We chose Sandra for our engagement and wedding photos and it was a wonderful decision. Sandra was easy to work with and did a wonderful job for both events. My husband and I are not very good at taking pictures, but she made us feel comfortable and we got amazing results! We... Read More loved her and would absolutely recommend her!
---
Reviewed on

10/09/2016
Ada B
Sandra was more than amazing. She was so patient with us and accommodated every request. Her work is beautiful and from the photos she showed me, her quality of work is top notch. We highly recommend her!!!
---
Reviewed on

9/30/2016
Miranda G
Sandra did our engagement photos and she will be doing our wedding in May! I normally feel awkward having my picture taken but Sandra did such a good job of making us feel comfortable and reminding us to have fun! We had our engagement pictures taken in Busch stadium and then we... Read More took pictures with our dogs in a park and she did awesome with both! It was a fun and stress free day and our pictures turned out awesome! I can't wait to see how my wedding pictures will turn out!
---
Reviewed on

9/09/2016
Vanessa P
Sandra was amazing for so many reasons! -The photos turned out beautiful -We got the photos back VERY quickly -She offered great insight and feedback on photo locations and poses -She made the entire process very simple and was pleasant to work with!
---
Reviewed on

9/07/2016
Katrina S
Sandra was absolutely amazing! Booking her for our wedding was the best decision that we made by far! She is professional, flexible, and very talented! She goes out of her way to make you feel comfortable and relaxed. She has a great eye for scenery and captures moments... Read More perfectly! Sandra truly cares about how your pictures make you feel and wants the best shots possible! If you're uncomfortable taking photos (like my husband and I were) she is fantastic at educating you about photography and different ways that you can pose for the camera. The thing that I like best about her is she captured the most pure moments that not many photographers can catch. Her products that she offers are by far the most unique I have seen and absolutely worth everything! I absolutely 100% recommend Sandra as your wedding day photographer! She will NOT disappoint! By far the best photographer in St. Louis!
---
Reviewed on

9/07/2016
Katrina K
ABSOLUTELY BRILLANT!!!
---
Reviewed on

9/03/2016
Taylor E
Our experience with Sandra was nothing short of amazing. She worked with us throughout the process to make sure that everything was in line with our vision for the perfect wedding experience. We had an engagement photo shoot prior to the wedding, which gave us an opportunity to... Read More explore and develop our personal style. Sandra was fun, helpful, and professional during the photo shoots, which allowed her to capture some truly amazing memories. We cannot recommend her highly enough; our experience was everything we could have hoped for!
---
Reviewed on

9/02/2016
Finola P
Sandra did an excellent job. Her photographs are very beautiful, and she was never obtrusive while taking them, whether at the ceremony or during the reception. We had to leave the church quite soon after the ceremony ended. Without seeming rushed, she managed to take a large... Read More number of family portraits for us in a limited space of time. She's a talented professional. I highly recommend her.
---
Reviewed on

9/02/2016
Theresa N
Sandra was wonderful to work with! She was always available to answer questions and put us at ease from the beginning of the process through our wedding day. But more than just being easy to work with, Sandra made us and our wedding party comfortable during pictures. She helped... Read More coach us when we weren't sure what to do, and we have some amazing pictures (posed and candid) to show for it.
---
Reviewed on

9/01/2016
We had a very unique venue, and we were very pleased with Sandra's flexibility with regard to the pictures we wanted and the special use we wanted to make with the venue itself. She took an extrordinary amount of pictures in the time allotted. Sandra put together a great plan... Read More and took many different photos of the shots we wanted. We found her to be very professional and a really great value!!! We will recommend her.
---
Best Decision Ever
Reviewed on

12/13/2015
Meg S
Sandra was nothing short of amazing throughout the entire wedding process. She was the first "piece of the puzzle" and we just knew-before we even had a solid date or a venue. Getting great photos and having a photographer we clicked with was really important to us. It was... Read More something I was super worried about, but as soon as I read her knot profile and looked at her website I had a good feeling! From our first meeting to our engagement photos to the big day and our after party- Sandra was a joy to work with. The photos are spectacular and truly captured the emotion of the day. On top of all of this, Sandra was also an amazing sound board and I never felt silly asking her advice on timelines/locations/shots. She really helped pull things together. There were a few bumps along the way (it wouldn't be a wedding season without them) but Sandra made all that stuff easy. My only regret is that some rain cut out group session short, as we were having such fun. She made rolling with things a breeze, even rain!!
---
Photographic Excellence!
Reviewed on

10/23/2015
Charity L
Sandra photographed our engagement pictures and our 09/19/2015 wedding. She was wonderful! I enjoyed spending time with Sandra; she is quirky, funny, easy-going and flexible. It is easy to see that she loves her job. She shoots beautiful, natural photos and has the talent of... Read More capturing those small, special moments that could so easily be missed on a wedding day. Sandra is smart and utilizes her allotted time well. Our wedding party had been together on a party bus and when we arrived at the Botanical Gardens, instead of meeting just inside, everybody took off. Scattered like dust in the wind! As the hectic search ensued to gather everyone back together, Sandra stayed by my side. She realized we would not have luck in reorganizing the group any time soon. With a sinking feeling, I realized this as well. So Sandra, keen as she is, looks directly at me and says "Well how about we shoot some bridal portraits?" We sure did, and I am thrilled she offered this opportunity because I'll have beautiful pictures to cherish for years to come. She did the same right before the ceremony, while the groom and I were trying to stay out of view as guests arrived. She shot some beautiful bride and groom portraits - these are some of my favorite shots! Basically, if you're a fan of extremely well-priced photos, a fun, chill, talented photographer, and beautiful photographs, Sandra is your lady! If it doesn't interest you, then you have probably stumbled upon this page by accident. Sandra is wonderful and I highly recommend her!
---
Amazing
Reviewed on

1/06/2014
Zach P
Before our engagement shoot, I didn't understand why my fiance was so picky about our photographer. I completely understand now. Sandra managed to make two people who are naturally awkward in front of a camera extremely comfortable, and somehow managed to make my always... Read More beautiful bride, even more breathtaking than normal. She even made me look halfway decent (something I thought was impossible). The engagement shoot was truly a wonderful experience.
---
Perfect fall engagement photographs
Reviewed on

1/03/2014
Anna P
Sandra did our engagement session, and we truly wish she had been available for our wedding. Thus far, my engagement photos have been my favorite part of the wedding planning process. I am not comfortable in front of the camera, but Sandra made my fiancé and I feel so relaxed.... Read More She quickly understood my vision, and my photos turned out so beautiful. It was 30 degrees the day of our shoot and Sandra was patient, working with us quickly due to the weather, but she didn't rush us or compromise her work. My engagement session gave me the beautiful fall photographs that fulfilled my Pinterest fantasies and I get a happy smile every time I see my pictures hanging in my living room. I could not recommend Sandra any more highly.
---
Meet The Owner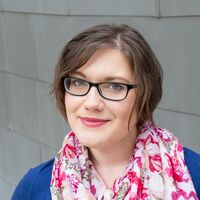 Sandra Grunzinger
I am a professional photographer with five years' wedding experience. I'm also a wife, mom of twin boys, fit-ish junkie, and lover of Netflix. My goal as a photographer is not just to take pretty pictures. My goal is to capture emotion, connection and who you really are. I'm out there to capture relaxed, candid, beautiful moments instead of overly posed or cookie cutter imagery.