Home

Santos VIP Limousine Service
About this Vendor
Great Service. Impeccable Limousines.
Congratulations on your engagement! At Santos VIP Limousine we understand that your wedding day is one of the most important days of your life and you want it to be perfect. With countless tasks to be arranged, Wedding Day transportation provided by Santos VIP is one item that will be worry-free.
Details
Limousine + Sedan, Transportation
Contact Info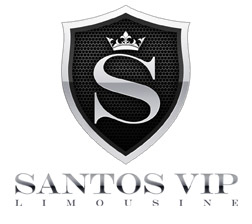 Santos VIP
Reviewed on

7/30/2013
Terry H
We rented an 18 passenger white Lincoln Navigator and a Bentley for our wedding. Both vehicles were very clean, and even the Bentley had good air conditioning. Our drivers were great as well. Luis, especially, had a great personality and was there to help with anything we... Read More needed- even things not transportation related. He helped with my dress and had umbrellas ready when it started to rain. Soft drinks, water, and champagne were included. We would definitely recommend Santos VIP to others.
---
Professional
Reviewed on

7/16/2013
Mindy Ann P
Our driver went above and beyond, even to make sure he blocked the tires so my dress wouldn't rub against it and get tire shine on it. He followed me through the doors of the church to make sure my dress was perfect, but also mamaged to stay out of my pictures. Loved them!!
---
Wow!
Reviewed on

6/29/2013
Sara T
We absolutely love Santos VIP! My husband and I were having a difficult time finding a limo service within our budget for the wedding. Santos VIP delivered a great experience within that budget and then some! Our driver was prompt and very courteous. The limo was beautiful,... Read More inside and out, and was a great ride. Definitely check this company out if you're looking for a great experience without overspending!
---
Reviewed on

3/18/2017
Amanda K
We had a Santos VIP limo and party bus for our wedding. Both vehicles were stocked with beverages and were nice & clean. The drivers were courteous, professional, and timely. We had a red carpet & champagne toast. The party bus had a good stereo system & fun party lighting.... Read More Would recommend.
---
Reviewed on

3/14/2017
Erica P
We had a fantastic experience with Santos VIP Limo Service. The day would not have run nearly as smoothly without Marla, both logistically and personally. She went above and beyond to help us get ready to walk down the aisle at the church, and helped with shuttling people back... Read More and forth for the photography, especially on such a cold day. Can't recommend strongly enough!
---
Reviewed on

2/21/2017
Amber V
We used Santos VIP for our wedding on 2/17/17. We had a 32 passenger limo bus and it was perfect! Courtney was a pleasure to work with throughout the whole process and offered us a great deal. The day of the wedding our bus was promptly on time and our limo driver was great!... Read More He helped the bridesmaids with lining up and even held the doors for me during my big walk down the aisle. We have nothing but great things to say about Santos and would recommend them to anyone!!!
---
Reviewed on

1/16/2017
Jessica G
We had a 32 passenger party bus for our October 1, 2016 wedding. Everything went great! Santos VIP Limousine was very professional and always had any of my questions answered! On the day of the wedding, the driver arrived on time, was very attentive and made sure my dress was... Read More ready to go as I walked down the aisle. He also accommodated my father-in-law's scooter. I would highly recommend this company for your special day!
---
Reviewed on

1/02/2017
Mark R
Simple to book, excellent communication, driver was very courteous and right on time. He worked with our schedule and took us exactly where we asked him to go.
---
Reviewed on

12/07/2016
Lauren R
Santos VIP was great to work with! They are very affordable and have beautiful clean limos. Luis our driver in our rolls Royce was amazing!!! He has the best personality, funny, and calming! As the bride, he instructed me on how to walk down the aisle, hold my flowers, etc.... Read More He was perfect! Thanks Luis!!!
---
Reviewed on

11/29/2016
Amanda T
Santos VIP was great to work with for our recent wedding. We rented the 22 passenger limo bus for our bridal party of 18. The bus was clean and the driver, Al, was great. He helped load our things into the bus when he arrived and helped unload everything at the venue.... Read More Courtney was also great to work with during booking and with any and all questions I had leading up to our big day. Great service and reasonable prices!
---
Reviewed on

11/24/2016
Despina A
Santos VIP accommodated my upgrade in limo a month before my wedding. The bridal party rode in the limo and we (bride and groom) rode in the 1960 Rolls Royce. Both were on time and the drivers were really cool and down to earth. After our church ceremony, and as we were... Read More walking outside and down the steps, a bucket of ice with a chilled bottle of champagne was waiting for us. We had our first toast in front of our guests and tons of great pictures came from that moment. We felt like celebrities in the Rolls- as we were driving, random drivers would honk their horn and wave at us. Both vehicles were cared for and arrived on time.
---
Reviewed on

11/15/2016
Kyri K
Had a great experience working with Santos VIP. We booked 2 limos for our wedding. I only really got to work with Marla, and she was an absolute doll. So sweet and SO helpful. She even helped out at the church when we needed an extra hand!
---
Reviewed on

10/25/2016
Deb L
Thank you to the team at Santos VIP Limousine! A BIG THANK YOU TO MARLA, THE LIMO DRIVER! She was so sweet, helpful and great!
---
Reviewed on

10/19/2016
Diana S
Service was great, car in great condition. I rented a classic car which worked out perfectly for the pictures.
---
Reviewed on

10/05/2016
Molly A
Excellent service!!
---
Reviewed on

10/04/2016
Ashley H
Santos VIP was amazing and so accommodating. Not only were they the best priced out of 4 limo vendors in the area, but they added a half hour for us for free just because I was worried about our timeline! The day of, both the Rolls Royce and party bus we rented arrived on time.... Read More The drivers were friendly and professional, and one even gave me a pep talk in the church right before my walk down the aisle! The cars were clean and well kept, and we had a great time!!
---
Reviewed on

9/10/2016
Absolutely amazing service!!!! I highly recommend Santos VIP limousine service for any upcoming events. They did an amazing job at my wedding the drivers were phenomenal!!!
---
Reviewed on

9/07/2016
Kimberly H
Easy to work with and punctual. Our limo was on time for our wedding and had no problem getting us to the various locations. Our driver was courteous and helpful. I would definitely recommend them!
---
Reviewed on

8/21/2016
Maggie L
Plenty of room for our 16 person bridal party and such a new nice vehicle. Most impressively, our driver was tremendous! She was there every step of the way to help me with my dress (it was quite long!) even after I was well out of the limo--so professional and kind!
---
Reviewed on

8/16/2016
Christina J
We are so thrilled that we choose Santos VIP limo service for our wedding! We had selected 2 stretch limos and a Bentley for our transportation and it was perfect! All of the limos showed up early and the drivers were very knowledgable. My driver Louis who drove the Bentley... Read More helped me from putting my veil in, teaching how to sit in my big gown, and helped to hide me walking into church so my husband didn't see me until the perfect moment! I was overwhelmed with joy at how helpful my driver was!!!
---
Reviewed on

7/14/2016
Allison E
We rented a limo and Bentley for our April 2015 wedding. They showed up on time. Drivers were professional and courteous. The limo broke down upon leaving their office and they sent a party bus in its place (which worked out great!). Not sure if they called me directly (but... Read More my MOH answered the phone and helped sort out the car switch with them). They should probably ask for an alternate contact for the wedding day in case of issues because I was definitely not near my phone. The Bentley looked awesome in our photos (and was fun to drive around in). Pricing was very good compared to other services we checked out in the area. Thanks Santos VIP!
---
Reviewed on

4/13/2016
Elizabeth G
Santos VIP Limo Service was fantastic! The limo we had for our wedding was clean and comfortably fit all of our wedding party. Louis/Luis our limousine driver was extremely helpful on the day of the wedding. He was on time which was a huge plus and we even made it to the... Read More church 15 minutes early! While waiting for the service to begin, he held my flowers and gave my parents and I helpful advice before walking down the aisle. He helped carry my dress - there wasn't anything he didn't do! He made sure all of the wedding party had everything they needed. This is definitely the place to get your limo from!
---
Reviewed on

3/02/2016
Mary Z
Santos is by far the best limo company in the area. Words cannot even express how amazing their customer service is and how accommodating they are. I got married in over two feet of snow in one of the worst blizzards in NJ history, and I only was able to do it because of... Read More Santos. They literally saved my wedding. I knew Santos was special from when I first talked to Courtney on the phone. She was so helpful and friendly and professional. I had called a few other companies before Santos and they couldn't even take the time to go through my questions. I booked a Rolls and a party bus, and when I asked what would happen if we did get snow, they said they would just send a different car of equal or higher value instead of the Rolls. Perfect, because we ended up getting two feet of snow! The days before the wedding I called Santos to see what their plan was given the terrible blizzard in the forecast. Paul, one of the owners, talked to me directly, assuring me that they would be there no matter what happened with the snow. Since we needed to get to church from the hotel for the ceremony, this was a huge relief. Paul even gave me his personal cell phone number in case I needed to get a hold of him. He joked that they would even go pick up my priest if we needed them to (stay tuned, because that ended up happening!) Paul promised to call me the morning of the wedding and we would make a plan depending on how bad the snow turned out to be. Paul called me that day, and the snow was terrible. Of course the Rolls was no longer an option, and at this point none of my family could drive to church, so I asked Paul if he could send two party buses. Paul pulled it off and sent two party buses. At this point our priest called my husband and told him they hadn't plowed his street and he couldn't get out, so we took Paul up on the offer to pick up my priest. The buses showed up nice and early, picked up all my friends and family at the hotel, took us all to church in the awful snow (picking up my priest on the way), and my wedding ceremony started right on time. A huge thanks to my driver Steve for fluffing up my dress and opening the church doors for me to walk down the aisle since the church staff didn't show up! Then they drove us back safely to the hotel for the reception. All in one of the worst blizzards in NJ history. I wouldn't have been able to get married that day if it weren't for Santos. This is an amazing group of people who are extremely dedicated to their clients. It is clear how passionate they are about their business- the owners, the staff, and the drivers are all top notch. A HUGE thank you to Santos VIP!!
---
Reviewed on

12/30/2015
Cheryl J
We wanted our cars to make a strong statement and they certainly did! We opted for the 2011 Rolls Royce Phantom (one of only two in NJ) and the Infinity Q80 SUV stretch. Both cars were spotlessly clean and the drivers were beyond professional. Price was definitely one the more... Read More expensive ones in the area but we absolutely got what we paid for.
---
Santos VIP Limousine
Reviewed on

12/17/2015
Mika N
I used Santos VIP Limo for my wedding, and highly recommend them!!!
---