Home

Seeds of Celebration Creative Event Planning
About this Vendor
Where your wedding is cultivated...
Every wedding, large or small, starts with that very first idea or "seed", which simply needs a little love, dedication and attention to detail, to make it bloom into a beautiful day. From your very first consultation, our team wants to get to know your individual needs and dreams for creating your perfect wedding! When you are planning the most important day in your life, you want to have a friend and professional by your side. Seeds of Celebration will be there for you every step of the way. We offer everything from Full Service Planning to Day-of Coordination. We start with an initial consultation, to get to know you on a personal level, and create a customized proposal from there.
Details
Engagement Party, Honeymoon, After Party, Bridal Luncheon, Bridal Shower, Rehearsal Dinner, Welcome Party, Rehearsals + Parties, Ceremony, Cocktail Hour, Day After Brunch, Reception, Rehearsal, Wedding
Destination Wedding Packages, Destination Wedding Planning, Destination Weddings, A la Carte Wedding Planning, Budgeting, Day-Of Coordination, Full Service Wedding Planning, Honeymoon Planning, RSVP Tracking, Wedding Website, Planning
Contact Info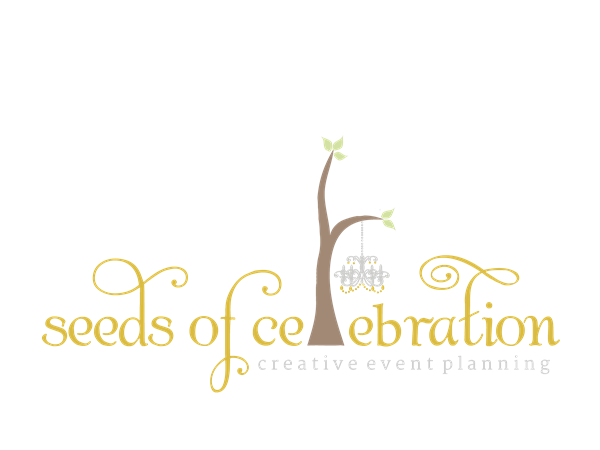 Reviewed on

1/06/2018
Ruth G
Darby is a wonderful, amazing wedding planner. She had just a little over four months to help us plan and coordinate our wedding. My daughter was out of town in an intense school program for almost all of that time, and Darby managed to develop relationships with her and her... Read More fiance, with me and my husband, which were so important to planning the wedding. Our wedding went so beautifully, smoothly, and was such fun, largely due to Darby's efforts and attention to detail. Her composure, experience and the loveliness of who she is made her a joy to work with.
---
Reviewed on

12/04/2017
Jenny R
How many good things can I say about Darby? I had never heard of a 'day-of' wedding coordinator until I got into the planning process. It became readily apparent that I was naïve in thinking that choosing your venue, caterer, florist. Photographer, and DJ meant you had done... Read More the bulk of the work. As we got closer to the wedding, the tasks that needed to be done seemed to keep multiplying. As a day of coordinator she did much more than coordinate things that day. She got involved several weeks beforehand coordinating communication between the vendors (Will the officiant have a microphone? Who provides that? Did anyone call the DJ to see? Does the florist know how the officiant is going to set things up? Where did I want the table cards? Which tables would people sit at and does not only the caterer know this but ALSO the photographer who will be tasked with finding groups of people we arranged to be photographed? Also when is each vendor arriving and when should they arrive? Who needs to coordinate with who? ) And this was only the beginning. Who would make sure the day itself ran smoothly? I did not want to burden my family or wedding party who would not have been taken away from the event itself to coordinate these things. Plus, how would they have coordinated with each other? And WE ALSO wanted to enjoy the wedding. We had put so much time and effort into it. From the moment we met Darby we felt confident that she would help us handle all of these things. She's super organized while also being calm and easygoing. She coordinated with everyone needed for the rehearsal and ran it. On the day of the wedding, I literally arrived at the venue and let her run the show. I felt completely at ease. Everyone who interacted with Darby thought she was wonderful. I highly recommend her!
---
Reviewed on

10/18/2017
ALEXIS B
AMAZING!! Darby and her crew where there for me every step of the way. My wedding day went so smooth because of them. They were a dream to work with and made everything stress free. I highly recommend them!!
---
Reviewed on

9/11/2017
Sue M
Darby and her team are incredible! She played a pivotal role in every significant decision we made during the year leading up to the event. In addition to her invaluable foresight and experience, she also worked as mediator and therapist between the bride, her folks, and that... Read More squirrelly groom. Sanity prevailed, Event was Flawless and even better than we had hoped. Score one for Seeds of Celebration!
---
Reviewed on

5/09/2017
Carly D
Darby was fabulous - we used her for our wedding in October 2015. We decided we only needed "day of" coordination, but Darby started helping us about a month before. She communicated with our vendors and reviewed our contracts prior to our wedding day, to make sure we were... Read More getting what we were supposed to on the actual day. She was extremely helpful in making sure we had everything at the venue on the day of, she even picked things up from our house. She made sure everyone knew where they were supposed to be on the wedding day, including family members and bridal party. Mostly importantly, she coordinated the whole timeline with the photographer, so that everyone would be on time and prepared. Darby was professional, super sweet, friendly, and calm. She took all of the stresses away on our wedding day and allowed us to just enjoy!
---
Reviewed on

4/03/2017
I can not say anything but amazing things about Darby and our experience with her! She was absolutely VITAL to planning our wedding, especially her day of service. She was so attentive, kind, sweet, helpful, and always always always ready to do whatever we asked of her. Without... Read More a doubt the best idea we had to hire Darby as our wedding planner. SHE WAS AMAZING. She made the day so enjoyable since I didn't have to worry about 1 thing. The day was amazing and ran so smoothly- without a hitch! WE LOVE YOU DARBY!!!! xoxoxo
---
Reviewed on

3/29/2017
Lori I
My daughter and I truly enjoyed working with Darby. As the mother of the bride, Darby helped with everything and allowed me and my family to enjoy the wedding while she handled the details! She is very professional, organized and easy to work with. Any issues that arose she... Read More handled. Worth every penny! I plan on using her again.
---
Reviewed on

3/27/2017
Debby N
Hire Darby, you will be so glad you did! I was hesitant about getting a wedding planner, for budgeting reasons and my, now, husband was adamant about wanting one so we didn't have to deal with any issues the day of our wedding. He was right. So right! She was worth every penny.... Read More Having Darby's help in suggesting and coordinating the vendors, organizing deliveries, setting our timeline and ensuring everyone stayed on it, organizing the flow of the wedding, making sure all the little details were taken care of, and her calm and friendly demeanor are priceless! She knows what she is doing and she is great at it...you will be in good hands with Darby and the whole Seeds of Celebration team!
---
Reviewed on

3/19/2017
Miriam M
Darby and her team played a key role in our wedding day - and they did it all with a smile on their faces! Darby was incredibly helpful in the planning - everything from the floor plan of our space, to the timeline of the day itself, to coordinating the vendors, etc. She did it... Read More all! Additionally, Darby was amazing when it came to getting equipment to and from our venue. She came to pick everything up from our house, loaded and unloaded incredibly efficiently. She was really so sweet, helpful and supportive in every way - I can not recommend her enough!
---
Reviewed on

3/03/2017
Andy K
Darby and team were the best leading up to the day of the wedding and our wedding itself. They were the calm to the crazy of the day. Seeds of Celebration team has an extreme attention to detail. In addition, they were able to help me out when I did not love my bouquet on the... Read More day of. They also were right by side when my dress ripped right before our first dance. They took all the stress away!! Very responsive at all time which is key and they were always happy to help.
---
Reviewed on

2/19/2017
Claire S
Darby and Seeds of Celebration saved my sanity! We used Seeds of Celebration for "month out" wedding planning but got so much more help than that! Darby was always available for questions and suggestions, and her expert organization and calmness was just what I needed. When I... Read More turned everything over to her (vendor lists to coordinate, seating charts, timetable that she helped coordinate with vendors, things to be taken to the venue, and more), I knew everything would be done perfectly and smoothly--and it was! Her suggestions were good ones and her comments were supportive. I felt that she read my mind sometimes and answered questions before I had them. Darby's rates are very reasonable, but she's worth her weight in gold.
---
Meet The Owner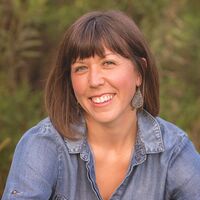 Darby
Darby is the founder and owner of Seeds of Celebration Creative Event Planning. She has been immersed in the event industry in the Philadelphia area, for over 10 years. After many years in the catering sales world, Darby decided that she needed to follow her true calling, and develop her own event planning business where her creativity and personality could not be held back. Darby's passion for event planning stems directly from the relationships she creates with her clients. She works with all of her clients directly, and will give you the personal attention you deserve.