Home

Sgt. Steve Preston's Sound Advice
Details
MC Services, Recorded Music, Sound Equipment, Music
Contact Info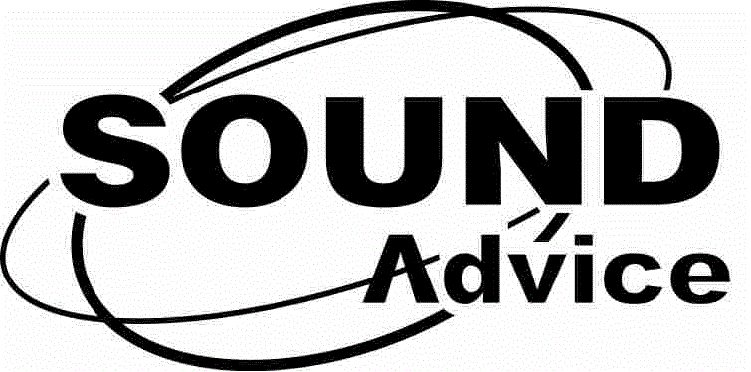 Dancing All Night
Reviewed on

10/12/2014
Shannon W
My husband and I just got married in early October, and we had a large wedding, Steve was an amazing DJ and kept the dance floor full all night. He was great to work with and I was so glad we made the decision to go with him. His prices are reasonable and his quality of work is... Read More above reproach. I had so many comments on how much fun was had at our wedding, and a large part of this was to Steve and Sound Advice!
---
What an awesome night!!!!
Reviewed on

10/03/2014
Lisa P
We just got married last Saturday (9/27/14) and Sgt. Steve Preston did an AMAZING job!!!!! He kept the dance floor full all night and made the entire night so much fun!!!!!! We sat down with him a few weeks prior to the wedding and went through every detail and song we did and... Read More didn't want played. If we weren't sure on a song he gave us great ideas. There were so many details that my husband and I never would have though of if it wasn't for Steve. If you want your event to be a night to remember then Sound Advice is the way to go!!!!!
---
Our Wedding:)
Reviewed on

8/13/2014
Absolutely loved our dj! Never played the same song twice! Dance floor was packed all night! Worth every penny! Couldn't have been any better:) Kristin
---
Made the Wedding a True Party
Reviewed on

7/28/2014
Amanda
Sgt. Steve Preston was amazing to work with. From the very beginning he does his best to get back to you the moment he has a chance to breathe. Phone calls and emails were the easiest way to contact him. During the wedding there was some small confusions regarding name... Read More pronunciations and a song change for the father-daughter dance, but those minor issues were swept away with each song. He stayed up on the stage the entire night, keeping people on the dance floor over and over again. He stuck to our do not play list, and played as many songs as her could from our preferred list. I strongly suggest Sgt. Steve Preston. His costs were reasonable, and we truly enjoyed working with him. To anyone looking for a DJ, he is your man!
---
Technical Glitches, new inexperienced DJ
Reviewed on

8/27/2013
Amber S
We had 2 new DJs recently hired by Steve Preston. They definitely kept people dancing, which was great. But when they had some glitches and the whole system went down, they lost our list of songs we wanted played. The 3rd song they played was FULL of profanity, and when we... Read More asked them to stop playing it, they couldn't figure it out, so the entire thing played out...painfully. The only other thing was that they lost the song for my husband's dance with his mother, "The Hand Song" by Go Fish, so they went to youtube and picked the first video that popped up, which happened to be a cover by a little girl. It sounded pretty bad!
---
Disappointed...
Reviewed on

8/06/2013
Casey S
There was a lot of miscommunication that took place before the wedding, which caused a lot of stress. The night of the wedding, the DJ stopped the music several times in the middle of the songs...including in the middle of the father/daughter dance. It was disappointing.
---
Want an amazing fun out going DJ. This is the guy!!
Reviewed on

6/27/2013
Nicole H
We tied the knot in April. We didn't leave much time for our wedding planning. As soon as we chose our DJ which was Steve he made the hole music portion of it a breeze. I thought there was going to be a lot and really was a breeze. He has awesome quality, knows how to have a... Read More good time and really know what he is doing. I was really happy after choosing him and I got lots of compliments from our wedding party. Steve also took time to make us a special gift on our wedding day, which was totally unexpected!!! If and when we are to renew our vows I will defiantly be calling Steve up!!! Thanks again Steve for your awesome DJ service!!!!
---
Full Dance Floor From Beginning to End!
Reviewed on

10/19/2012
Amie V
We had such a great experience with Sgt. Steve! We met with him in advance and he goes over every detail to make sure your night is exactly how YOU want it to be. He was very good about checking in throughout the night to make sure everything was how we were expecting, were we... Read More ready for the grand march, are there any songs we wanted to hear before the night was over that we hadn't yet, etc. He did an ice breaker after the first dances (which we agreed to in our pre-planning meeting) which packed the danced floor and it stayed that way all night. He really knows how to cater to the crowd. He played a good variety and kept everyone dancing all night long! I received so many compliments after the wedding of how much fun every one; they had never seen so many people dancing all night; and I even had one person tell me that they have been to A LOT of weddings and this was the best DJ they have seen yet! If you are looking to have a fun wedding, where your guests will enjoy themselves on the dance floor, and not have to worry about a thing, then this is the guy for you!
---
So Happy We Went with Sgt. Steve!
Reviewed on

8/17/2012
Nicole M
I did alot of research before we picked Sound Advice. What I really loved was that Steve was willing to meet with us in person and that he was the one who showed up to DJ. He was extremely knowledgable and so nice. We had a huge wedding with a ton of kids and we wanted everyone... Read More there to be able to dance. Steve played dinner music, he was the master of ceremonies, and he played a great selection of music. What's more... Steve and his son had awesome personalities and they did everything they could to get people on the dance floor. Our dance floor was filled until the very end!
---