Home

SHEILA FRANK
Details
Bridesmaid Dresses, Flower Girl Dresses, Mother of the Bride Dresses, Shower + Party Dresses, Wedding Dresses, Dresses, Alterations, Bridal Stylists, Custom Designs, Online Ordering, Plus Size Available, Private Appointments Available, Fashion Services, Fashion
Contact Info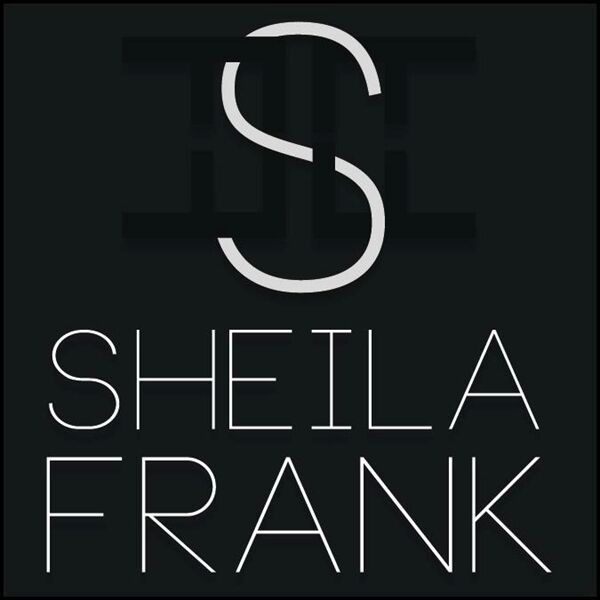 Reviewed on

8/15/2017
Raeneesa B
I can't say enough good things about about Sheila! She is absolutely amazing and made my dreams come true! My wedding is in October and she was able to work with my time line to have my dress done nice and early. I'm from Pittsburgh so driving three hours to and from her shop... Read More seemed extreme just for a wedding, HOWEVER, she was the only one who WANTED to make my dress. All I wanted was her to make my wedding dress and my maid of honor's dress. The whole process was so much fun!! Getting to see my dress come to life (from paper to trying on the finished product) was the coolest thing ever! She was able to read my mind before I could say anything. She picked the perfect fabric! She kept us up to date with each step of the process and didn't make changes without consulting us first. She gave us what we wanted and never once judged us. As a non traditional bride she made me feel amazing and gave me confidence that I wasn't sure I had. That means the world to me. Spending time with her was definitely worth the three hour drive there. She has been one of the most personable professionals I've met during my whole wedding planning process so far. If ever need a special occasion dress I would definitely choose her again. Absolutely wonderful!
---
Reviewed on

1/23/2017
Aly W
Sheila was fantastic from beginning to end! I was a little nervous having my wedding dress custom made, but Sheila put my mind at ease right away. She listened to my input and recommended some great ideas. She was very easy to work with and I highly recommend her. My wedding... Read More dress turned out even more amazing than I imagined.
---
Reviewed on

12/11/2016
Maureen B
My very first visit with Sheila... I fell in love with her! She was completely understanding, was willing to adjust things as we designed together, helped put my friends in their place when they were a bit too vocal and she was so kind and compassionate when I was in serious... Read More pain. I never had ANYONE take that kind of time with me. She also made these days super fun and I now consider her a friend. Her gorgeous and painstakingly detailed work IS just what you're looking for...exquisite and one of a kind! I'm so excited to see the final product and take a picture to showcase! Please don't think this is just bridal gowns, ladies!!!! Galas, weddings, proms, quinceñeras, debutante balls, Halloween, Comicon, etc. are all places she can design something for. You MUST think of her when wanting a custom made item...she's passionate, creative and truly LOVES what she does!
---
Reviewed on

10/29/2016
Jillian M
Sheila Frank is an amazing designer and the perfect choice! Her attention to detail and custom creations are amazing! She is exactly what you need for your wedding or event, and will make sure things are perfect! If you are looking for a custom gown there is no one better!
---
Reviewed on

10/29/2016
Amber H
This girl rocks!!! If you are looking for quality, uniqueness, skills and an experience like no other you have to call Sheila!! Not only is she my friend but she designed two dresses for my wedding! Sheila is so talented and gave me her time and ideas! Between her thoughts and... Read More brainstorming and the picture in my head we created two very different individual dresses that you will never find anywhere else. She is professional and friendly and by far one of the best parts of my wedding!! She is booking up fast call her today!!
---
Reviewed on

10/28/2016
Colleen M
Shelia created two wonderful special occasion dresses for me! She is a gifted designer and an expert seamstress! She had great ideas and executed them superbly ! Shelia is a professional and every aspect working with her was a pleasure. I feel blessed to have two original Shelia... Read More Frank dresses from this up and coming designer! I hope I have an opportunity to work with her again in the future!
---
Reviewed on

10/03/2016
Ali B
Truly talented! Amazing work and very passionate about what she does. Besides bridal we also have alterations to our day to day and work clothes. Top notch work. My wedding gown was transformed into exactly what I was looking for. Sheila is amazing!!
---
Reviewed on

10/01/2016
Words can't describe how very awesome and special Sheila is. My daughter worked with Sheila many years ago and we got to know her as she was just starting her career. A little over a year ago my daughter, who was engaged to be married this past weekend, got cancer. We decided... Read More we wanted to do something special together and asked Sheila to make our dresses for the wedding. Tara was in remission, and then my mother passed. Tara asked Sheila to use her grandmother's dress in the design of hers. Throughout the process, we laughed, cried, altered, adjusted, added, cut, and pinned and had a wonderful time creating the most beautiful "princess" gown for Tara. Sheila didn't sleep as she hand beaded the whole bodice, created from my mother's dress. And as she was doing that, found time to take a picture I brought, design a gown according to my tastes, and matching the beading to my mother's jewelry I would be wearing to the ceremony. Tara's dress was kept a secret, a special project between us, and when Tara was dressed and revealed to her girls, they were in awe, and tears were flowing. My dress was complemented on so much. We can't thank Sheila enough for the love she showed us, and the creativity and talent she has, in creating two beautiful dresses for Tara's big day.
---
Reviewed on

9/12/2016
Amanda R
Sheila Frank made my wedding dress and it was better than I ever imagined it could've been. Sheila was very professional, but also personable and very easy to talk to, which made the entire experience comfortable and exciting. She explained the process of making my dress so I... Read More understood each step at each fitting. Sheila understood what I wanted my dress to look like and delivered beyond my expectations. I will always love and cherish my dress thanks to her.
---
Reviewed on

9/12/2016
Amanda P
Working with Sheila, to create a custom gown for my wedding, was an incredible experience. Her work is amazing! She is creative, professional, and extremely responsive. Her attention to detail is second to none. It was a once in a lifetime experience to watch my dress go from a... Read More sketch to a muslin fabric pattern, to a completed dress - and every step in between. She was able to adapt the design to my preferences, suggest details I would never have thought of, and bring it all together for a perfect wedding gown. I would recommend Sheila to any bride, especially one looking for a one of a kind wedding dress. She made the process so simple and is more affordable than most wedding dress shops!
---
Reviewed on

9/12/2016
Sara H
I am so beyond lucky that I was referred to Sheila Frank for my wedding dress alterations and custom-detailed bolero and belt. She is so sweet, professional and an absolutely amazing designer. While she has an impressive resume (her designs have been featured in vogue for... Read More example), she is so down to earth, relatable, and has great prices! Her showroom is beautiful and chic and she made me and my mom feel very comfortable. She listened to my ideas and the bolero, in addition to the belt and bustle, came out exactly how I envisioned them!!!! Shelia gave me a very previous wedding gift in that I felt comfortable, beautiful and confident walking down the aisle! Thanks again Sheila!
---
Reviewed on

9/12/2016
Diana F
Sheila Frank perfectly altered my maid of honor dress! They changed it from a halter to straps, it is beautiful! Also, since I lost some weight they took in some of my clothes and did a wonderful job! Thank you!
---
Reviewed on

2/17/2016
Stephanie C
I'm working with Sheila on designing bridesmaid dress and she AWESOME. Constantly gives great ideas on how to make the dresses looks better. You can really see her passion in the work that she creates. Highly recommend her!!
---