Home

She.we Studio
About this Vendor
She.we studio
Photography.videography Serving all of Arizona and Los Angeles. Available for travel worldwide. Husband-and-wife team, full-service studio. Photography Shelley Welander--Videography Cam Welander
Details
Engagement, Trash The Dress
Contact Info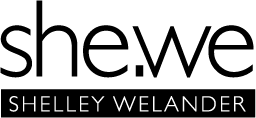 She.we Studio does Destination!
Reviewed on

8/12/2013
Monica B
Shelley & Cam came to both California & Mexico to shoot both our engagement and wedding last year! They did both the photography and video and we couldn't be happier. As a team they work beautifully together. They do an excellent job really getting to know you personally so that all of your photos & video are a true reflection of you and your event. The Engagement - they traveled here to our "home turf" in Orange County, California for our engagement shoot. We picked the general location, and without being locals to Laguna Beach, they scoped out the coolest little areas to shoot! We used the photos and video on our wedding website and also to display at our wedding. The engagement photos & video were so wonderful to share with our friends & family in advance of the wedding so they could really get to know us. This was particularly helpful in planning a destination wedding so that vendors had a sense of us as a couple & our style. The photos & video really captured the essence of our personalities! The Wedding Weekend - With our event being a "destination" wedding... we scheduled & they accommodated so that they were there to capture the moments of our entire weekend!! From the sunset boat cruise as our rehearsal, to all the happenings of the actual wedding day (scenery, getting ready, ceremony, portraits, reception), to our pool party the following day... they did it all with perfection. They took the time to get to know a new location quickly to really capture all the beauty and know the best times of day to shoot. The People - I think it deserves a special remark to comment on them as people. They're professional, kind and FUN. As a team they have a unique ability to put even the toughest subjects at ease, to capture the tender & beautiful moments as well as getting the wild & crazy memories! While some photographers/videographers may seem to "be in the way"... She.we melts into the situation and just becomes part of the celebration to really get the special shots. The Work - The work they do is absolutely beautiful and top quality. Can't say enough about it! I have since referred She.we and have actually hired them again. As many good weddings turn into babies... ours did! Now we have not only beautiful memories of our wedding, but gorgeous Pregnancy/Belly shots to celebrate our Baby Girl on the way. I'd highly recommend She.we! No matter where you live or where you're getting married! You'll treasure the memories that they are able to so perfectly and beautifully capture.
---
Mike and Julie's Wedding at Smokin' Gun Hideout
Reviewed on

8/23/2013
Julie H
We purchased a package that included Shelley's photography and Cam's videography of our engagement story and our wedding day, and we are happy to rave about how good they are, and how happy we are! Shelley and Cam are both incredibly talented, professional, and responsive to their client's needs. Their personalities are vibrant, their passion is real, and they made us feel completely comfortable within the first 5 minutes. Mike and I will treasure the quality of the photos and videos (including the gorgeous packaging) for the rest of our lives. And we will be contacting them for our anniversary shoots in the future!
---
Shelley+Cam=Magic
Reviewed on

8/22/2013
Marissa W
These two are worth every penny! Shelley is an amazing photographer whose work is fresh, creative, romantic and stunning. Everything you would want for your engagement and wedding pictures! Her husband Cam has this amazing eye for videography and can put together some of the most heart-felt, memorable and fun wedding videos that you will watch again and again for years to come. Put them together, and you have the most amazing wedding package there is. They make you feel completely comfortable in front of the camera; they had my husband doing things I'd never thought he'd do (and made him look amazing doing it!) Their attention to detail is impeccable (Shelley will check your lipstick throughout the entire night to make sure your picture perfect). They make getting your pictures taken, FUN! Friends at my wedding who were already married were jealous just watching the shots Shelley & Cam captured!! If there is one place you should budget more money into your wedding, its in your photography; these become the keepsakes you hold onto for the rest of your life and the fondest way to remember this amazing day. She. We Studio will do that and more! You can't help but smile with these two behind the camera. I will continue to recommend these two for years to come and hope to someday have Shelley take some pregnancy/new baby pics too ;)
---
best in tucson!
Reviewed on

2/26/2015
Deanna M
Shelley and Cam were amazing!!! They are so talented, sweet, fun and energetic! I couldn't ask for a better photo and video team! They went above and beyond what was expected of them, and really worked with us and our wedding budget. Shelley's ability to capture great moments, and her editing style are remarkable. Shelley truly cares about her brides and wants to make them happy! She worked hard the entire night to make sure she captured every moment for us. My husband and I are camera shy but Shelley made us feel comfortable in front of the camera on our wedding day. I am so happy that I went with She.We photography, she is definitely the best in Tucson!!! Book early because she is so popular! Thanks Shelley!!!!
---
Videography & Photography by Sheley & Cam!
Reviewed on

12/27/2014
Jacque F
An amazing duo! I could not be more happy with the ease, energy, and talent of this couple. Our videos are fun and original, and our photos captured the candid to the 50-person family photo shot - and all done perfectly! I contacted them late in the wedding planning, for a holiday weekend wedding date - Sunday, December 29, 2013 at 4:30. Shelley did a quick engagement photo shoot days before the big day - a must-do to get comfortable with being photographed as a couple! So nice of them to accept our business on later notice than I'd hoped! They made sure to get in our huge amount of family pictures right after the wedding and then hustle us over to the golf course at the country club a mile away and catch the sunset photos of my husband and I during the guests' cocktail hour. Obviously an investment of both a videographer and a photographer may seem like a lot - but to be able to remember and watch your most favorite day over and over again - it is worth it (especially for how much may spend on that day-you want to be able to re-live it!) Both through photos and videos! I think videos are the future so it may not seem important now, but photos don't keep people's attention like they used to! So- for two people who are so fun to spend time with on your wedding day - and are all-around professional and experienced - choose She.We Photography & Videography. Thank you Shelley & Cam!!!
---
Amazing wedding photographer!
Reviewed on

10/30/2014
Emily V
I loved working with She.We Studio! Shelley is awesome and so on top of things. She knows weddings and she knows Tucson too. She was basically my wedding planner as she has so much experience :) She was the first vendor I hired and worked alongside me every step of the way. Plus, my pictures are beautiful and I have so many to choose from!
---
Thanks for all your amazing work
Reviewed on

10/30/2014
On my special day I was very concerned about having a great photographer and videographer. I decided I would give up things just to have Shelley and Cam with She.we. Choosing them to do our wedding was the best decision we made. The pictures and videos turned out amazing. They both are so talented and really give so much to there clients. They work so well together and make you feel so comfortable. They both have such a passion for what they do and there work shows that. Plus they are so fun to be around. I am very greatful that I was able to have them capture the most special moments of my wedding day.
---
great product and service
Reviewed on

10/29/2014
Cam from She.we was very easy and fun to work with. He listened to your needs and budget and built a custom package for us that met our needs. The final products were awesome and very professional. We would highly recommend them to anyone.
---
K&G - Old Hollywood Wedding
Reviewed on

10/26/2014
Kate F
Our final product is absolutely stunning - the photos captured the day! Shelley worked with us to understand what we wanted and executed our theme. This part is so important because it means as a bride you don't have to stress the day of. Shelley is so talented and creative, she understands your vision. Her black and white photos were particularly stunning. She put us at ease on the day of the wedding addressing our insecurities and resulting in better photos of everyone, as well as, superior quality. We felt so fortunate that she was part of our day. Additionally, Cam's camera footage was just amazing. In tandem, they are an amazing team and sync to capture the best elements in stills and video. The video is so creative and is what our children will watch. The edited version is amazing work. Initially, I was adverse to video but after seeing Cam's work we knew we needed the video as well. Shelley and Cam are so great to work with and once you get to know them you would like them to be wedding guests. They are great people and extremely talented. I can't say enough how beautiful our photos and videos are.
---
She.We Photography is THE BEST!
Reviewed on

9/29/2014
If you want to have AMAZING photos of your special day, then you most certainly want to work with Shelley at She.We Studio. She is just incredible at what she does. She makes things fun and flirty but also knows exactly what to say to that one person who's not looking at the camera or whose pose it totally off. She's a lighting genius and makes sure that every moment that is special to YOU is captured. I have a blended family and had envisioned our "Family Dance" for months leading up to the wedding. I didn't know how photos were going to turn out or what to expect because we had planned to dance in a circle. Somehow Shelley captured our joy and love in one perfect picture. We were able to use it for our thank you cards and it helped to make the event feel that much more full circle. Since the day itself is such a whirlwind, make sure that you get a photographer that can bring it all back to you (and your memory) through pictures. She.We is your studio! Don't hesitate call them today! They do videography too.
---
Fantastic Husband/Wife Duo!
Reviewed on

9/03/2014
Jill N
Cam & Shelley were WONDERFUL additions to our August 30th wedding The JW Marriott Starr Pass. This husband/wife duo were friendly, accommodating & most of all - easy to work with. We cannot wait to see their finished work! Tucson is lucky to have this talented team in the area as I'm sure they are few & far between. Thanks again Cam & Shelley!! We cannot wait to see the finished photos & videos!
---
October 2013 AZ Wedding
Reviewed on

9/02/2014
I chose She.we Studio first and foremost because they had done photography and videography for a wedding of a friend of a friend and I thought the quality of the photos and moments were absolutely amazing. They were on the more expensive side, however I called other photographers and the extra couple hundred dollars for She.we studio seemed worth it based on the amazing work I saw. I did engagement photos, wedding photos, and wedding video. All of the photos were absolutely beautiful, and the video was beautiful too. The downsides were the turn around time of getting them back, which took almost 3 months (and a little bit longer for video). Also, I hardly got any photos or video of my extended family members that were inside the reception (however that could be my fault for not suggesting to doing more family photos inside the reception). Another thing was the video had much less footage than I expected. Overall, the quality of the pictures were great, awesome moments were captured, but there was a few places that could've been improved, especially when paying top dollar.
---
you will regret not getting them!
Reviewed on

9/01/2014
Mayra Idali G
Shelly is not only an outstanding photographer but a fabulous person. She goes above and beyond to make sure you are comfortable for your big day! She is fun, professional and truly an artist with her camera! Book her in advance so you can have the best there is! The only regret I have is not booking Cam for videography!
---
Beautiful Forever Memories
Reviewed on

8/28/2014
Lindsey B
My husband and I could not be happier with the quality of our wedding pictures and videos. We proudly display the photos all over our home and have showed everyone our videos! I would recommend Shelley and Cam to anyone. They make you feel like close friends and that makes your big day so easy and stress free! Thanks Shelley and Cam, you're amazing!
---
True Artists
Reviewed on

8/14/2014
Colleen L
Shelley and Cam are masters of their craft. It was important to us to connect with a photo/video team that understood our modern design aesthetic. As a team they are so gracious and warm. They immediately make you feel comfortable and at ease in front of the camera. Cam directed and filmed a feature film for our wedding night to show our guests in lieu of a ceremony. The film was viewed on the Rialto Theatre's big screen and Cam executed every detail flawlessly. The photos we received from Shelley were exactly what we wanted- just the right amount of soft and dreamy, but also edgy and editorial. True works of art!
---
Great Photo and Video
Reviewed on

10/29/2013
Amanda P
Shelley and Cam provided great service for us! Luckily we were able to book them after our other photo/video people turned out to be a total scam. They took great engagement pictures prior to our wedding. Then the day of, they were present to capture all the before moments and stayed until the very end. Our guests noticed how great they were at being there for every moment and capturing small details like handmade decor items as well. They really want to make you happy. I am so glad we found them and we can't wait to see our amazing pictures and video.
---
Malibu wedding
Reviewed on

10/03/2013
claire b
We were so lucky to meet Shelly and Cam at another friends wedding where they took gorgeous photos and video of us even though they were guests! When we got engaged our first wedding planning decision was to hire them. They were fantastic from capturing natural playful engagement photos to somehow being everywhere on the big day to capture little moments while blending in with the party. The finished images are breathtaking! Our highest recommendations!!
---
She.We Studio
Reviewed on

10/02/2013
Lauren H
My husband and I had She.We Studio do our engagement photos, engagement video, wedding photos, and wedding video. They turned out so amazing! They went above and beyond our expectations. Cam and Shelley made us feel really comfortable during the whole experience. They were incredibly professional and so fun! I highly recommend them.
---
Bride
Reviewed on

10/02/2013
There was not one moment of our special day which Shelley did not capture. Her energy, enthusiasm and ability to work a crowd make her an exceptional photographer. Her vision of the world the through her lens is breathtaking and I am so grateful to have had met this talented woman!!!
---
Wonderful!
Reviewed on

9/30/2013
Valorie H
Shelley was the perfect photographer! She was fun, energetic and creative. She brought out the best of my normaly camera shy husband and the end result produced breathtaking photos. I'd recommend her to anyone. I rate her betting 5 stars in my book!
---
Bride
Reviewed on

9/12/2013
Nicole D
We loved She.We Studio! We had a great time shooting our engagement and wedding photos with them. They worked with us on price and were very enthusiastic during the shoots. The pictures turned out very well. The only thing is that it took a long time for us to get our photos back after the wedding, but part of the reason for that is because we had taken a trip out of the country and were unreachable for about a month, and took time to decide on our favorites for prints and such. The end products were well worth the wait :)
---
SheWe
Reviewed on

9/01/2013
We used SheWe for our engagement photos and were so pleased that we wanted to use them for our wedding. They captured some great memories of our wedding day. We will continue to use SheWe for any future photography needs!
---
AMAZING
Reviewed on

8/06/2013
cristina f
Shelley and Cam are just AMAZING!! I could have never asked for a better photographer and cinematographer. They made my husband and I feel extremely comfortable in front of the camera. Shelley and Cam did four events for us during our engagement: engagement pictures, pedida pictures, rehearsal pictures and wedding pictures. All of the pictures came out wonderful and the films were beautiful as well. They both have a great talent for their profession and I cannot wait for them to document my next great milestone in my life. I would recommend Shelly and Cam to any future bride and give them an A++++ rating. Cristina F.
---
Worth every single penny...even dad thinks so!
Reviewed on

11/07/2012
Chiara B
She.we Studio has truly exceed our expectations as a photographer and videographer! Shelley and Cam are such an amazing duo that capture your wedding day better than you can even imagine. I promise you they are worth every single penny...get cheaper linens or pass on serving that extra appetizer so you can have them be the best part of your wedding day (besides marring your best friend)! I can't stop watching my wedding video and viewing my photos...because remember that's all you have after its all said and done! Xoxo Mrs. Jones
---
So. Much. Fun.
Reviewed on

11/07/2012
Emily P
Shelley and Cam are awesome individuals and fantastic photography professionals. They captured some amazing moments from our big day and we all had such a blast in the process. They really know how to get people comfortable in front of the camera. They were energetic throughout the day and night and were a huge hit with all of our friends and family on the dance floor. It was important to my husband and I that our photographer/videographer be easygoing yet creative and professional. These two definitely hit the nail on the head!!
---
Send Message