Home

Shutterbooth New England
Details
Online Proofing, Digital Files, Photo, On-Site Printing, Photo Props, Video Booths, Photo Booths, Social Media Sharing

Contact Info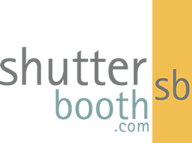 Reviewed on

9/14/2017
Nick W
Anyone can rent you a photobooth, so it's the relationship with the people that makes all the difference. Everyone we worked with at Shutterbooth was great! They are professional and accommodating. Definitely check if there's a venue discount too! (We had one with Danversport... Read More Yacht Club).
---
Reviewed on

6/26/2017
Briana S
We loved Shutterbooth! Our wedding guests really enjoyed using the photo booth and the personalized beach props were definitely a big hit.
---
Reviewed on

9/22/2016
Jamie H
Shutterbooth did a great job but needs to work on their props! They were in a cardboard box. Not displayed very well and the Harry Potter themed props I paid extra for were just paper stuck on cardboard. I could of brought better HP props of my own if I had known. My guests had... Read More fun, our host was awesome and my custom logo was great, but for the price need to upgrade the props please.
---
Reviewed on

8/28/2016
Melissa Z
Shutterbooth is the BEST! This was one of the best things about our wedding. Everyone loved taking pictures in the photobooth, and we got an album with all the photos at the end with guests' messages. It was awesome!
---
Reviewed on

4/26/2016
Sheena R
We LOVE Shutterbooth New England! Our guests had so much fun, and we love looking at all the pictures. Shutterbooth takes care of setup, helping guests and building scrapbook, props (if you wish), and cleanup. It was stress free and super fun. My best splurge for our wedding.
---
Reviewed on

12/13/2015
Shutterbooth made my wedding super fun, my guests had great pleasure through their entertainment, they are very professional, friendly, and helpful. I would recommend them not only to weddings but any other events. When looking through the album that was proofed, my husband and... Read More I have have good laugh about the pict and review. Thanks to their staff that made it possible.
---
Reviewed on

12/02/2015
Jennifer L
I recently worked with Shutterbooth for a 40th birthday party in Boston. I couldn't have been happier. I expected the best and they exceeded my expectations. This is my second time using this service, as I had them at my wedding in 2011. Office staff were polite, responsive,... Read More and super easy to work with. Our attendant, Shannon, was fantastic. She traveled into Boston on a Saturday night, fighting traffic and parking and smiled the entire time. She was so sweet and awesome to work with. I would highly recommend Shutterbooth to anyone looking for a photo booth service. It was truly the hit of the party!!
---
Reviewed on

10/20/2015
Kathleen W
Shutterbooth New England is absolutely fantastic! Our guests (of all ages) had an absolute blast in the photobooth at our reception as did we and there was truly nothing better than looking through the photobooth album with all of our guest's photos the day after our... Read More wedding. That album may very well be our most prized possession as it is hilarious and captured the amazing night so well! I also cannot say enough great things about working with Shutterbooth's team- our night-of host Jon was fantastic and Jill was excellent working closely with us for the months leading up to the wedding. Whether it was creating our custom logo to go on the photobooth strip or answering a quick question, Jill was extremely helpful and responsive. ShutterBooth NE has tremendous customer-service and a photobooth and box of props that will delight your guests with an awesome favor and provide the bride & groom with an incredible keepsake for the years to come!
---
Reviewed on

9/18/2015
Jackie B
I worked for shutterbooth in the past so I already knew it was going to be a hit. Our guests absolutely raved about the photobooth, our scrapbook came out wonderful as well. Would recommend!
---
ShutterFun
Reviewed on

9/03/2015
Simone A
We loved working with ShutterBooth for our wedding at the Dunes Club! We found them to be responsive, affordable and pleasant to work with. Our attendant Jon was great and we love looking at the guest book he helped assemble!
---
A Guest Favorite!
Reviewed on

7/15/2015
Jennie D
If you're contemplating getting a photobooth I would say DO IT! Our guests had a blast using the photobooth and Shutterbooth New England was easy to work with, responsive, and provided high-quality prints. Everyone loved the prop boxes and we loved designing our own logo.... Read More Recommended!
---
Reviewed on

6/09/2015
Katherine K
We loved our experience with SBNE! They were so much fun and our guests really enjoyed the photobooth option. We love looking through our album and love looking through the memories created in the booth!
---
Excellent Price & Quality
Reviewed on

10/28/2014
Jaleise B
Shutterbooth has been a pleasure to work with! We started off with just their photobooth but then included our guest escort cards as well. For the escort cards, we had shutterbooth put them in plastic frames so the guests could put their photobooth picture in it afterwards as... Read More their wedding favor. This was a hit! Shutterbooth worked with us throughout to create our personalized logo, add props, etc. They also send emails throughout the process which give discounts, etc. By the time we got back from the honeymoon (1 week) we had a CD of all of the photobooth pictures ready to upload/share. They are wonderful! We highly recommend using them!
---
not the worst choice...not the best either.
Reviewed on

10/17/2014
Liz F
We hired ShutterBooth after seeing them at another wedding. The quality of the photos are better than many photobooths we looked at.. and the booth is large enough for a group of people (or a guest in a wheelchair which was a concern for us). We had a theme wedding and told... Read More them that we didn't want their props because we were providing our own. They brought them anyway. I don't like all the hats and glasses, because I wanted to see the faces of our guest in the photos... which I now cannot. Also, our contract told us that we had to provide dinner for two operators but only one came to the wedding... so we are out the cost of an extra meal... minor in the grand scheme of a wedding I know.. but annoying all the same.
---
Who doesn't love a photobooth?
Reviewed on

10/09/2014
Nicole
Jill and the SB team were great to work with. Our guests loved the photobooth and opportunity to use their photos in our guest book. Almost all of our guests visited the booth at least once, even the kids. Their pricing and specials were a great find! I would recommend SBNE to... Read More any bride.
---
Must have for your wedding!
Reviewed on

8/25/2014
Jenna M
We cannot recommend Shutterbooth NE highly enough. The service was impeccable and the photobooth was a hit for everyone at the party! The photos we got were truly special, from the outright hilarious to the very very serious ones. When my husband and I waffled about doing a... Read More formal guestbook and then decided to forgo it for the photobooth we were worried...what a waste of time worrying was! The photobooth very much surpassed everything we thought it would be and helped make our event incredibly memorable. The pictures are something we will cherish for years to come.
---
So much fun!
Reviewed on

7/13/2014
Stephanie T
We had Shutterbooth come to our wedding and everyone had so much fun! I wish we had more time for everything, because I wanted so many pictures and not enough time! Shutterbooth was amazing and everyone was so nice to work with!
---
Wedding Photo Booth
Reviewed on

7/08/2014
Amy R
The entire process of booking the photobooth was very easy. The onsite staff person was so friendly and accommodating. She even made sure to grab my fiance and I to take a few pictures in the booth. They provided props and a guest book onsite. Great value and service!
---
So Much Fun!
Reviewed on

7/01/2014
Michelle S
Shutterbooth provided my guests with more fun throughout the wedding and to take a break from dancing. They were also able to provide me with escort cards which I was able to incorporate as part of the favors as they were in a frame that could hold the photo strips after... Read More visiting the photobooth.
---
So Much Fun!
Reviewed on

5/18/2014
Meghan M
Having the photobooth at the wedding was so much fun, all of my guests loved it. The team was great to work with - I would recommend them to anyone looking for a fun addition to their wedding!
---
Such a hit - all the guests loved it!
Reviewed on

1/22/2014
Lauren F
ShutterBooth New England offers plenty of different specials throughout the year, so if you are considering using them at your wedding, sign up for their e-mail list and you'll many different specials sent to you and you can choose the one that works best for your wedding!... Read More The photo booth attendant at our wedding was very professional, would definitely recommend them. The photo booth was an absolute hit, everyone loved it!! We used the photo booth pictures as our guest book from the wedding - priceless pictures + priceless comments = memories forever!
---
Great Photo Booth!
Reviewed on

11/25/2013
Jenna
ShutterBooth Rhode Island was great to work with. They were a lot of fun, and Mike was great to work with. I designed my logo to go on the photostrips, and they looked great! Everyone had a great time at the wedding using ShutterBooth! Jenna F.
---
Unexpected fun for our guests
Reviewed on

9/25/2013
Lisa W
Our guests LOVED the photo booth. Jill was so easy to work with and it was well worth the extra expense to have so many fun and funny photos of our friends and family.
---
Incredible Service & Quality!!
Reviewed on

9/02/2013
Allison L
If you are looking for a photobooth at your wedding, look no further than ShutterBooth. The New England staff is extremely helpful and personable, and have a variety of offerings in addition to the booth itself. We were able to create our Save-The-Dates in the ShutterBooth... Read More office, and sent all of our guests magnetized strips. Everybody loved them, and the quality was superb. Fast forward to the wedding day, and everything was wonderful. Our custom made logo accompanied each strip printout, and we had a prop box to accompany the booth which makes for some very fun and entertaining pictures! We also had a guest book where each strip was placed and people could sign next to their pictures (that the attendant arranged - very efficient!). Everything looked great, and there was a line for the booth the entire night! Everyone loved it!! I highly recommend ShutterBooth over other photobooths I have seen at weddings for their quality, integrity, and service!! Thank you Mike!!! :)
---
Review
Reviewed on

8/01/2013
Kara V
Great job and very easy to work with!
---