Home

Signature Events
About this Vendor
Simply The Best
For 20+ years, Charlee has personally coordinated and overseen many of the Valley's elite weddings. She is a preferred wedding coordinator at the Phoenix and Scottsdale's four and five star resorts. Etiquette, style and ambiance, her creativity, resources and meticulous attention to detail assure
Details
Day-Of Coordination, Full Service Wedding Planning
Contact Info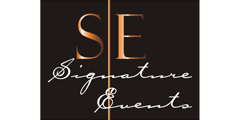 9827 N 65th Pl, Scottsdale, AZ
ABSOLUTELY SPECTACULAR
Reviewed on

5/02/2015
As the mother of the bride, you want your daughter's wedding day to be perfect. Charlee and her team delivered that perfection. From our first meeting to the day of the wedding, Charlee was there for us. Every detail was considered and planned, allowing my daughter and me to enjoy this day without worry. I would not hesitate to recommend Signature Events to anyone who wants a perfect wedding.
---
Signature Events was wonderful!
Reviewed on

4/29/2015
Ashley P
Charlee was a massive help from beginning to end. We are extremely grateful that she was able to translate our ideas into tangible concepts and helped design an absolutely stunning wedding. We appreciated her attention to detail and even the smallest of details (many of which we never would have considered) were given tremendous thought. Her group managed to shoulder the burden of some of the most stressful parts of the process and on the day of the wedding allowed us to focus on what mattered most. We would highly recommend Signature Events to anyone getting married in the Phoenix area!
---
Invaluable Experience
Reviewed on

4/29/2015
Charlie Geisler and her staff were invaluable to the planning of our daughters wedding. The vendors she recommended were first class and she was always available when we had questions or concerns. My new son-in-law said he heard "people like to work with Charlie because she only recommends the best". We had the rehearsal dinner and brunch at our home and she arranged everything we needed to make it successful and easy for us. She made sure everything we needed the day of the wedding was available without our having to ask. I can't imagine a more positive experience and highly recommend her to plan any event.
---
Bridal Sanity
Reviewed on

4/28/2015
Karlene G
Charlee and her team of wedding planners are truly amazing. They made sure I stayed on track with planning the wedding and made it a very stress free and smooth planning process. The day of, I had no worries or fear. I knew with Charlee there that everything was going to run perfectly, and it did!!! She was also very thoughtful with things she saved from the reception that I found the next day. This was touching and amazing to find. I couldn't imagine my day being my dream come true without using Signature Events!!
---
Signature Events: Outanding Wedding Planner!
Reviewed on

3/25/2015
Charlee and her staff of Signature Events is OUTSTANDING!!! From the moment we met Charlee, we knew we were going to be well taken care of. Charlee assisted us with establishing a budget and sticking to it. She negotiated great deals with awesome venders that saved us time and money. Her focus is always on ensuring the bride is the priority- a skillful listener who uses her talents to create the utmost perfect wedding experience. Our total trust in Charlee, allowed all of us to enjoy every moment of the wedding. Charlee is personable, able to manage unexpected situations and 'saved the day' when notified a few hours before the reception that our DJ became ill. She took care of the situation flawlessly! We will always be grateful to Charlee for being such a wonderful part of Danielle and Andrew's wedding. Thank you!
---
Highly Recommended
Reviewed on

3/19/2015
Lauren R
Charlee and Jackie are phenomenal! The Signature Events team is incredibly organized, flexible, creative, and warm-hearted. They introduced us to amazing vendors and ran everything perfectly the day of our wedding. We had a strong vision in mind for an elegant, romantic wedding and they brought that dream to life. I would recommend them for any Arizona event.
---
Signature event review
Reviewed on

2/10/2015
Fairy tales do come true when you use Charlee with (signature Events) as your wedding planner. Planning my daughter's wedding was so much fun and exciting time for us. I had a stressed free experience for my daughter's wedding thanks to Charlee!!! Charlee made sure she provided us with the most professional and talented people in the industry. I was in tears when I saw the chuppah, the most magnificent flowers, the cake , the lighting, candy table, and most of all the ball room!! It was magnificent!!! Our musicians were fantastic!!! My daughters wedding was magical and perfect!!! People are still raving about the wedding! Charlee is so professional and you never have to worry about anything!! She handles every situation with little or no problem. She is very organized and detailed orientated. She leaves nothing undone. ! This is the third milestone party I have hired charlee for! She is the best of the best!!!
---
Signature Events- Charlee Geisler
Reviewed on

12/10/2014
Rachel K
Charlee went above and beyond for us to make our wedding so special. She was always very responsive, helpful, and knowledgable about all the other vendors and the details that go along with a wedding. Everyone at work was always saying " how are you so calm, you're getting married so soon." My response was because I have Charlee, who was the best wedding planner! If I needed something answered she responded right away and was always available by email or phone. She works with the best of the best in the valley and I never had to worry about anything! I knew that we were in the best hands and that our wedding will be a dream come true. The whole wedding weekend was perfect! She is very personable and if you want something done, she for sure will make it happen! We couldn't be happier with how our wedding turned out! Everyone is still telling us that our wedding was one of the best weddings they have been to from the details of the flowers, food and entertainment! We are recommending Charlee to all of our friends and we know that if you work with Charlee you too will have a wedding of your dreams!
---
Best decision was to use Signature Events
Reviewed on

6/12/2014
My wedding was perfect because of Charlee. She took care of everything and even things that I didn't know about. We didn't have a vision of what we wanted for the wedding so Charlee was fantastic at learning what we liked and combining our individual styles to create a beautiful, fun and elegant wedding. We told HER to choose most of the elements of the wedding, which some of our friends thought was insane. We had a good idea of what everything was going to look like since we always kept us informed of everything that was happening but we weren't prepared for what we saw. The ceremony and reception were so beautiful, that our guests were commenting about everything. She put everything together better than we could have imagined it. She took care of all of the details so that I didn't have to worry about anything, it was wonderful. I positive that we wouldn't have enjoyed our wedding if Charlee wasn't involved. Jeannia & EJ
---
Simply The BEST!
Reviewed on

1/14/2014
Casey N
Where do I start...there are simply not words to described how unbelievable my experience working with Charlee was. She genuinely made every second of planning enjoyable. I do not live in AZ and so I was working with her from out of state, an experience that could have been potentially difficult, but not with Charlee! She has unbelievable taste and everything she recommended was truly the best. From the photographer, florist, cake, lighting, venue, food, decorations etc etc etc... she was spot on with everything! I was very particular with certain things and Charlee made sure to get me everything I could have dreamed of and more. My wedding from start to finish was truly magical and it was only possible because of Charlee. She is with you every step of the way to make the wedding planning process as seamless and enjoyable as it can be. Many people can't wait for the planning to be over.... but I miss it! I loved working with Charlee and she went from Wedding planner to good friend. My mother and mother in-law loved working with her just as much. Thank you from the bottom of my heart for everything you did Charlee! -Casey
---
Couldn't be more pleased!!
Reviewed on

9/29/2013
Less than a week away now to our son's wedding, and we have not a worry with Charlee at the helm! We were very fortunate that we were able to share in the planning of our son's wedding with the bride and her family. Once the bride and groom chose Charlee as their planner, we knew everything would be perfect, and she has exceeded our expectations. Having her as the intermediary for this event, has made this experience an enjoyable one for all of us. I will update this review after the wedding! Now it is nearly 2 weeks after the wedding, and the rave reviews have not stopped coming! Everything WAS perfect, and it was so wonderful for all of the parents to feel like guests when we were hosting over 170 guests. The entire weekend was flawless- including a rehearsal dinner for a majority of the guests and a Sunday brunch, all coordinated by Charlee. She is a real pro, and has a heart of gold.
---
Charlee Geisler- Signature Events
Reviewed on

9/12/2013
Laurie E
My experience with Charlee has simply been amazing. As I write, my wedding is three weeks away. We planned our wedding in six months, long-distance from California-- a feat I didn't think possible six months ago. From the get-go, Charlee assured me it could be done. When we came to AZ to scout locations, Charlee was organized and had 7 or 8 venues all lined up for us to see. As we toured, Charlee paid special attention to the emotional reaction my fiance and I had to the place we were going to choose for our venue. She really listened and looked for what spoke to us on a gut level. Once the venue was booked, Charlee made all the major decisions simple and straightforward. She listened to what my fiancé and I wanted for our wedding (the look, the feel, the ambiance, the color, the food) and presented us with two or three vetted options for each vendor. From florists to photographers to hairstylists, I LOVED the people Charlee chose for us to meet. She really listened to our taste and presented options accordingly. For instance, I expressed an interest in journalistic photos for the wedding and she found me journalistic photographers. She set up meetings for us with two options for each vendor. She attended all the meetings with us. She listened for our reaction after each meeting and then weighed in with her thoughts. I loved her ability to listen first and give thoughtful honest input accordingly after we formed our own opinion. In between all the major decisions were a thousand details and decisions to be made over the course of six months. Charlee was available by email and phone for all. She really listened and walked me through everything from choosing colors to etiquette in writing thank-you notes to information necessary for a website. She was also available and understanding when it came to little things I was uneasy about or had trouble deciding. Even though I knew my concerns were somewhat irrational (stressing about one flower color vs. the other) she took every concern I had seriously and was willing to talk out each and every feeling I was having about each decision-- no matter how big or small. The love for Charlee isn't all mine. All the vendors I met with that have worked with Charlee for years LOVE HER TOO. They cannot say enough good things about working with her. Her reputation is fabulous all over Phoenix. Other brides I met during this process also have the same out-pouring of good feeling about their experience with Charlee. Charlee was realistic and respectful of our budget and creative in problem-solving when something didn't fit. She was dedicated to fulfilling our vision and working out problems from every different angle to see if she could find a solution--even when I knew it was way more work for her. The thing I loved most about working with Charlee was she was an incredible conduit between us (bride and groom) and our parents. She speaks "bride" language and "parent" language. She understands the etiquette of weddings and all the complex relationships and intense emotions that go along with planning this monumental family event. She is an advocate for the bride and groom first and foremost and a confidant in the most stressful times. She worked hard to make sure we got what we wanted and fully expressed when there were limitations. She is a true professional and just a fun, smart, lovely, cool person to have by your side during this crazy time. Cannot recommend Charlee more highly!
---
Arizona Wedding
Reviewed on

6/20/2013
Scott G
Charlee brought our vision to life. Everything was absolute perfection!
---
Amazing!!
Reviewed on

5/08/2013
Erin B
Charlee at Signature Events is the best! She helped us put together a beautiful wedding and made planning the event from out of town easy! She is very knowledgeable, has excellent resources in Scottsdale and is highly respected in the industry. Everything turned out perfectly!
---
Best Wedding Planner!
Reviewed on

4/19/2013
Lindsey O
Charlee was absolutely the best to work with and could not have imagined going through the whole process without her. She did my sisters wedding a year ago so I knew we would be pleased but she still managed to impress me. She makes the wedding planning and day of stress free and makes sure to get you the wedding of your dreams. I wanted something slightly different than your typical wedding and Charlee came up with great ideas. It was still your traditional wedding, however with a few details that set it apart. We extended the dj an extra half hour and guests still were not ready to go home, and I credit a lot of that to Charlee. She will definitely guide you along the way while listening to your wants, needs, and concerns. She will make sure you get the best of the best at a fair price. I would recommend Charlee to my closest friends and family. You will not be disapointed!
---
Phenomenal
Reviewed on

4/05/2013
Kathleen M
Charlee saw to it that my vision was realized. I couldn't have asked for someone better to be my planner. She has impeccable taste and is such a professional with the vendors. Her experience proved to be a huge asset. I didn't feel like I had to worry about anything and that is because she is organized and meticulous. She is honest with you in assessments of vendors. She guides you each step of the way and ultimately lets you make the decision with who you will be most comfortable with. Most of all, I had fun with her and her team.
---
Charlee is the best!
Reviewed on

3/30/2013
Jill A
Charlee is the most professional, thoughtful, and detailed event planner, and she continually impressed us throughout our planning process. Charlee stepped in to our planning mid-way, as our previous planner left her event planning business and we needed to find someone new. Previous planner referred to Charlee as the best planner in the Phoenix area. Charlee was open, receptive, and cooperative in all aspects of the planning process, and helped make challenges more manageable (we wish we had her from the beginning). She understood the goals and visions of the wedding, and successfully executed the wedding we truly wanted. She is great with correspondence (keeping you on timeline, checking in, following up) and we felt like she was on board entirely. We could tell that Charlee not only wanted to give us the wedding we wanted, but that she cared and wanted us to enjoy ourselves on our day. She took care of details, when we had questions we felt comfortable asking her and getting the appropriate responses, and trusted her entirely. I would recommend Charlee over and over again. I felt like we were in the best hands, and on the day of our wedding, we were comforted by the fact that we knew Charlee would take care of everything. We wish she could plan out our entire lives. Thanks Charlee!!!
---
A Remarkably Stress-Free Wedding
Reviewed on

1/04/2013
Mike M
This really was a fantastic experience. We were the type of couple who wanted to be walked through the entire process – neither one of us had any sort of knowledge, familiarity, or desire to plan our own wedding. We interviewed several wedding planners and were immediately drawn to Charlee of Signature Events. She was equal parts professional and personable, exuding an unmistakable no-nonsense attitude coupled with a genuine interest in bringing a spectacular wedding to fruition. From the very start she was tuned to our budget and our likes/dislikes. The process is incredibly complex, with countless facets of construction needing attention. She guided us with choosing the right venue (with an owner who she had great persuasion over), a top-notch caterer who didn't even require a deposit (simply because they have a longstanding work relationship), a DJ who she negotiated down to a bargain price, rental equipment services that were so flexible she was able to alter the table/chair count the day before the wedding (after we had some last minute cancellations), valets, musicians, and a most fashionably contemporary officiant. We never had any problems calling her at all times of the day and, despite our living nearly an hour away from her office, never had any problems scheduling appointments. But most important of all was the delivery on the wedding day itself. All of her vendors showed up on time, her assistant was continually at our beck and call, and everything ran smoothly and on time. The ceremony started precisely, the wait staff was extremely courteous, and the valet went above and beyond to make sure the driveway was clear and unsullied. No one underperformed and Charlee was always just a few feet away in case we needed anything. We could not be more thrilled with Signature Events and highly recommend their services to anyone who wants to kick back, relax, and get married the stress-free way.
---
did not deliver what was promised
Reviewed on

12/25/2012
leslie g
We tried to do our due diligence in choosing a full service wedding planner, and interviewed 7 planners with a list of questions. Charlee is very nice and put on a great presentation, so we selected her. She did get us some really good vendors and a good officiate, but sadly, that is about where the positive ends. Unfortunately, she did not carry through with the full service promised in the interview. There are multiple examples of this: We asked for a detailed budget outline, but did not get one. When we continued to ask, we got a couple which were incomplete. Furthermore, in several cases, she did not stick to the budget we had put forth. She had said she would take care of the rehearsal dinner, but then kept emailing that she had nothing to do with helping us for this. In addition, we were promised a master plan with a timeline, which we did not get. When we asked again for one at about 4 months out from the wedding, she emailed us a generic timeline like the one from the knots website dating back to one year ahead of the wedding date. A few other points are worth mentioning. She is not Internet savvy. She does not help with the website and did not want to help with online things such as ordering our invites (which we found at a much better price than her suggested vendor). She was not unbiased in showing us venues and was noticeably disappointed when we chose another 5 star venue rather than her personal first choice. We felt like she was disorganized, and like we continually had to remind her of what had to be done. At the rehearsal, she didn't know the names of the bridesmaids or groomsmen. The night of the rehearsal, she came to my room to get her final check and the place cards...she took her check and forgot the place cards. I wish I could write a good review and recommend her, but I cannot. The service overall was overpriced and truly unorganized. I wish someone had written something lie this, so I would not have gone with this vendor.
---
Happy mother of the bride!!
Reviewed on

11/30/2012
Cindy C
Charlee Geisler and Signature Events are the best!! I cannot say enough about the wonderful, fabulous wedding that Charlee planned for my daughter. From start to finish it was amazing. Every detail was taken care of and the entire weekend was just magical!! We had planned an outdoor ceremony and had some bad weather the weekend of the wedding. Charlee had to come up with a Plan B very quickly and transformed the ballroom into the most beautiful ceremony site you could imagine. We could not have been happier. Charlee also has wonderful relationships with the vendors she uses which makes things really easy for everyone. This is the fifth event Charlee has done for my family and the second wedding. We have a third daughter as well, and I told Charlee that she will be doing that wedding in the future ...... I wouldn't plan an event without her!!
---
BEST wedding planner
Reviewed on

11/28/2012
Amy C
I cannot say enough good things about Charlee! She went from planning my bat mitzvah to planning my wedding and I could not have done it without her. She is so detail oriented and truly wants to make sure your day is perfect. We had to move our ceremony inside due to bad weather and Charlee made the whole process so easy and stress-free. She transformed the ballroom we were in into the most beautiful room that I forgot it was our back-up plan! I love Charlee and cannot thank her enough for all the wonderful memories I have from our wedding.
---
ABSOLUTELY HIRE CHARLEE AND SIGNATURE EVENTS!!!!
Reviewed on

10/29/2012
Marley K
The bottom line is: Charlee Geisler and Signature Events will ensure your wedding is exactly how you envisioned it would be, regardless of any bumps along the way, and they will do it with the utmost quality, attention to detail, and professionalism. In simple terms – Charlee just gets it. I'd absolutely, without question, use Charlee again and recommend her to my friends and family. In fact, this was third event with which Charlee has helped – she planned my sister's wedding and my brother's Bar Mitzvah. If that is not the clearest indication of how happy my family and I have been with Charlee, then I don't know what is! I had to plan my wedding out-of-state. There is no way I could've done it without Charlee. We only had a few weekends to fly in and meet the vendors and make our key decisions. Charlee was pivotal in efficiently organizing our vendor meetings and helping us to make important decisions. No matter what we asked, she was willing to help. When, for example, a football game that was very important to my (now) husband was on during the only time we had for our food tasting – no problem – Charlee brought in a TV so my husband could watch the game and participate in the tasting. My husband, to this day, says that's one of the nicest things anyone has ever done for him! When the differences between my husband's culture and mine presented some challenging wedding decisions, Charlee often found ways to seamlessly blend both of our visions. In the end, Charlee really understood my vision and made it happen. Many guests told us it was the most beautiful and fun wedding they had ever attended. Lastly, the real benefit of hiring Charlee comes on your wedding day. You don't have to worry about a single thing. Charlee takes care of everything. If something isn't right, she fixes it, and you never even know about it. You get to spend your wedding day doing what's most important – enjoying it and living in the moment –and Charlee takes care of everything else. THANKS CHARLEE!
---
Charlee Is the Best!
Reviewed on

10/22/2012
Nicole P
As two physicians getting married a little later in life, we were initially delusional to think that we would be able to plan our own wedding. After selecting the Four Seasons Scottsdale for the wedding venue, we asked the catering manager for names of some wedding planners with whom they have had successful interactions in the past. Fortunately for us, Charlee Geisler of Signature Events was on the short list that we were given. After doing some of our own research on the internet, we met with Charlee and immediately knew that we had found our wedding planner. It is readily apparent through her professionalism that she is not planning weddings as a hobby or part-time job, but she has made a successful career of doing this. Charlee very quickly gave structure and guidance to two type-A personalities who were already well behind the conventional time schedule for planning a wedding. While walking us through the process, Charlee's value became even clearer to us when we realized the extent of her contacts. Whether it is for flowers, invitations, wedding attire, band, DJ, photographer, videographer, dance instructor, or venue, Charlee knows the best in the business, and she stands behind her referrals 100%. More importantly, these other contractors not only seem to know her, but they go out of their way to accommodate her requests. At the end of the day, we held our wedding at the Four Seasons Scottsdale on September 15. The event was flawless, and we repeatedly heard from our guests that it was the best wedding that they had ever attended. Importantly, we also remained within our initial budget. With Charlee as your wedding planner, you not only get a consummate professional, you get someone who plans your wedding as if you were part of her family. Thanks Charlee…you are the best!
---
Charlee is wonderful!!
Reviewed on

6/14/2012
Lauren T
My husband and I are so grateful to Charlee for her dedication, wisdom and grace during our wedding planning process and on the day of our wedding. She is a seasoned planner whom I felt extremely comfortable turning to for guidance, support and impartial feedback. Charlee is easy to talk to, extremely responsive over email and over the phone, and her passion for her work shines through. I feel extremely fortunate that we worked with Charlee. I am 100% certain that she was the magic ingredient that made our day the most memorable and special day of our lives.
---
Outstanding Wedding Planner
Reviewed on

6/13/2012
G B
We love Charlee and Signature Events. She and her lovely team helped us to create a unique and beautiful wedding in May, 2012 at the Four Seasons in Arizona. Words cannot express how wonderful it is to work with her and how amazing it is to have had the best experience and wedding you could have hoped for. Her experience, creativity and impeccable style and attention to detail made our wedding truly unforgettable. Charlee goes out of her way to be careful and to have the delicate balance as your planner/advisor of listening to your needs and suggesting ideas, or of being deferential or firm when either is required. You can trust her opinion implicitly as she simply wants to help you create the best event for you. As our wedding was a destination wedding having Charlee's experience and references from photographer to makeup artist made everything smooth and easy. She referred us to the best vendors who all exceeded our expectations and were wonderful to work with. Our flowers were truly beautiful and our invitations have been invited to be featured in magazines! Our string quartet, jazz band and the DJ were fantastic and had the crowd dancing all night. The room décor and our special Taj Mahal theme could not have been more magnificent. All of our guests noted the attention to detail at our wedding and went out of their way to state that not one thing was missed or overlooked. The Four Seasons and Signature Events customer care could not be surpassed. Charlee worked with The Four Seasons to help us create a unique and very enjoyable menu. The Four Seasons delivered delicious food with delightful food presentations and took care of all of our food allergies, special requests and concerns with skill and ease. Our family and friends have not stopped raving about the menu and the food. For any bride and groom your wedding is the best wedding but when Charlee is your event planner - your guests will agree. Many of our guests have sent notes, cards and emails saying that "This was the best wedding they have ever attended" and how much they enjoyed the night. Charlee in our opinion is simply one of the premier event planners you could hope to find, anywhere - period!
---
Send Message