Home

Simon Lee Bakery
About this Vendor
Simon Lee Bakery
At Simon Lee Bakery, we are professionally committed to create and deliver the best wedding cake for your special day. More than 30 years of combined experience, we will design and customize a unique cake that is unforgettable. We Specialize in Gluten Free,Vegan and Sugar Free too.
Details
Gluten Free, Kosher, Sugar Free, Vegan
Cake Accessories, Groom's Cakes, Cakes + Desserts
Contact Info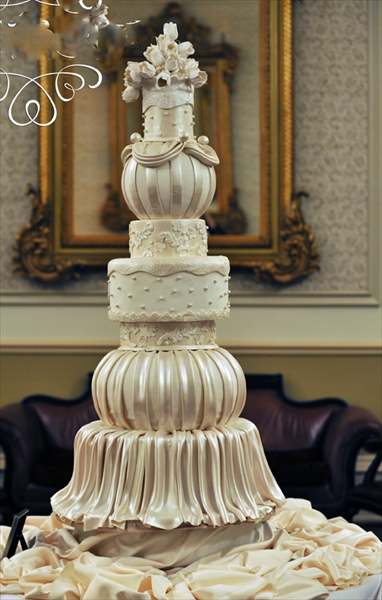 2700 West Pecan St. #790, Austin, TX
Thumbs up!
Reviewed on

4/11/2014
Megan H
Our wedding cake and groomscake were both beautiful!
---
Beautiful and delicious cake!
Reviewed on

3/27/2014
Gabriela D
Our cake was more beautiful than we had envisioned, and sooo delicious! Plus, Judy and everyone at Simon Lee Bakery were so accommodating. =)
---
Delicioso
Reviewed on

2/05/2014
Ailenid A
Our cake was perfect! It looked just as we ordered it and it was delicious!!! Everyone was talking about how good the cake was. The cake was affordable too. We tried different places, but when we tried the cake here we knew it was the winner. Thanks Judy!!
---
So Delicious!
Reviewed on

7/18/2015
Audrea S
Simon Lee cakes certainly have a good reputation in Austin. Anyone that has been to a Bridal Extravaganza or open house that Simon Lee has been at has made a bee line for those plates of different cake samples. For our wedding cake, my finance and I wanted something simple in design and delicious. Simon Lee did not disappoint. Art helped us from setting up an appointment to helping us through the tasting and then with delivery. Wonderful cake!!
---
Best UT Tower Wedding Cake
Reviewed on

4/07/2015
Christy T
Everything turned out great and everyone absolutely loved the design and the quality/ taste of the cake itself. Had so many great reviews from most of the guests. Judy followed up herself when I had slightly changed a few details to ensure all was correct, which I greatly appreciated. Definitely contact them by phone if you need a quick/ imminent response.
---
Beautiful & Tasty
Reviewed on

12/07/2014
brandy f
My husband and I used Simon Lee Bakery for our wedding cake and the grooms cake too. Art, helped my husband and I design our cake and pick out which flavors were best as well. They were even willing to make a BATMAN cake for my groom as a surprise! The staff was very friendly and extremely helpful! I would definitely recommend Simon Lee Bakery!
---
Delicious simple elegance
Reviewed on

11/20/2014
Christi W
Our cake consisted of a bottom cake, three tiers of cupcakes and a topper that we are keeping. All the flavors we chose were AMAZING I only wish we could have eaten more! Fortunately our caterers were sweet enough to send us to the hotel with extras and we have the topper saved. Everyone commented on how good it was and how pretty. It was just a simple white cake with décor and a monogram which made us a little surprised at the price of such simplicity. I know all the cupcakes took extra effort and all in all it was worth it but it came with a price tag.
---
Amazing cake!
Reviewed on

11/13/2014
amanda w
Simon Lee bakery was so easy to work with and stress free... We met one time showed pictures of what we wanted each cake to look like and they sketch up a drawing right in front of us after that I never once worried what the cakes were going to turn out like I trusted them completely... They have several cake flavors to pick from and we tested quite a few the decisions were tough on what flavors to get... For the grooms cake we went with chocolate and for brides red velvet with cream cheese icing, French Vanilla with cream icing, and the absolute best flavor/cake I've ever had French vanilla with fresh slices of strawberries layered in with cream icing!! Everyone at the wedding was talking about how good the cake was and how some even had seconds and thirds because it was so delicious! I can't wait for the 1 year anniversary to have some more of this awesome cake!! You definetly won't regret going with Simon Lee Bakery for your next wedding or special occasion!!
---
Awesome Cakes
Reviewed on

11/06/2014
Heather H
Best cake ever made! We immediately booked this vendor upon tasting their cake. I will say that we had some concern that most bakery's are strong on design/looks and some are strong on taste/quality of the cake. Simon lee has both! We were not even interested in looking at other bakery's after seeing what Simon Lee had to offer. We had a groom's cake and wedding cake that were each customized to our requests. Both tasted amazing and looked even better. Great choice if you can book them!
---
Beautiful Cake
Reviewed on

11/03/2014
Dezirey B
We are very simple people and she made our cake so beautiful!!! She nailed our cakes and made it just like we wanted. When we went in for our appointment, we were talking to her and describing what we kind of wanted and during that time we was sketching it on paper and asking questions. By the time we were done talking she showed us what she drew up and it was exact. Even her drawings were perfect and our appointment was 20-30mins. Our cakes looked the exact way she drew it, they were perfect. Even a year later and they tasted amazing. We are so thankful for her!!
---
Simon Lee Bakery
Reviewed on

10/28/2014
Melissa G
I can't say enough about Simon Lee. Judy is absolutely wonderful. She is professional, friendly and goes above and beyond to ensure that you will receive the cake of your wedding dreams. I had a vision and Judy helped it come together. My husband and I live in DC but our wedding was in Austin. Judy made the entire process easy and the distance was not an issue. Everyone enjoyed the taste of the cake and we're looking forward to having it again on our anniversary. Thanks again, Simon Lee and Judy!!
---
Love them!!
Reviewed on

10/24/2014
Theresa M
I have celiac and cannot have gluten. But I really wanted lemon cake for my bridal cake, because it's my favorite. So we got regular cake for the whole cake and they made a separate mini gluten-free lemon cake just for my husband and I to cut into during the reception. It was very sweet of them to do for us and I will always remember that with them! And by the way, the gluten-free cake they made tasted better then regular wedding cake...It is always hard for me to say that, but this time it was true. It is moist and silky and everything that is delicious! My vision for how I wanted the bridal cake to look also came true and I was in awe of how beautiful they did with their work. Thank you guys! I will use you again!
---
Beautiful and Delicious
Reviewed on

10/16/2014
Judy and her staff brought my daughter's vision to life. They were very attentive and professional. The cake was not only a masterpiece of beauty, but was absolutely delicious. I would highly recommend Judy and her staff at Simon Lee Bakery
---
Simon Lee is the BEST bakery in town
Reviewed on

10/07/2014
Erica L
I found Simon Lee through the Bridal Expo last year. I tried many different cakes and flavors, and Simon Lee had the best tasting cake HANDS DOWN. So moist and the flavors are authentic, not artificial. Another thing that stood out was their cake displays. WOW so tall, detailed, elegant and beautiful. They have such a wide range of talent, doing not only wedding cakes, but grooms cakes, birthday cakes, specialty cakes. They make UT tower replica cakes for goodness sake! Simon Lee makes the unthinkable happen. I worked with Judy from the get go, and she is just MARVELOUS. She was so helpful from the first consultation to the day of the wedding. I brought in some inspirational photos, and she took copious notes and really took my vision to heart. She copied my inspirational photo into my customer profile and sketched everything out so that I can approve. Very thoughtful and customer focused. She did both my wedding and groom's cake, and they were completely different concepts. Simon Lee also has the BEST flavor combinations. I drool every time I look at her filling and cake flavor sheet. We did three different cake flavors and a unique filling for each, one for each tier. Judy helped us pick the best combinations and let us try each. They use the best ingredients and their butter cream is so velvety- it's to die for! My cake turned out exactly how I wanted it the day of. I was able to rent one of her beautiful cake stands for a fraction of the cost. The sugar flowers are the best I've ever seen. They look so real and ethereal. The groom's cake took everyone's breath away and my husband was SO HAPPY! I will recommend Simon Lee until the end of time!!!!!!!!!
---
Amazing Cake
Reviewed on

9/14/2014
Norma B
We purchased our wedding cake from Simon Lee bakery and it was absolutely amazing. It looked beautiful and was absolutely delicious. Too many times you have cakes that are beautifully decorated but the taste is dry and or just not really that good; but Simon Lee cakes are just the opposite. Simply delicious. I cant stress enough how extremely satisfied I am that we ordered from this bakery. I will use Simon Lee going forward for all future cake needs.
---
Simon Lee Bakery
Reviewed on

9/10/2014
Maggie B
Simon Lee Bakery is just FANTASTIC! our experience with them during our daughter's wedding was delightful from start to finish. Judy Lee is so creative and fun to work with; she helped us come up with a really fun dessert table with 5 cakes instead of one big one, and each was a work of art, and even better tasting! Our main cake was a delicious mexican vanilla with fresh strawberries and cream, and we had a yummy crouquembouche (cream puff tower with a caramel drizzle - incredible!), an all pink fluffy strawberry cake, a beautiful and good cake ball swirled tower, and last but not least a chocolate peanut butter cake that was divine! Judy worked really hard to make the table look perfect, and our guests were totally blown away! I would highly recommend them to anyone.
---
Stunning Detail
Reviewed on

9/03/2014
We came to Judy at Simon Lee with a crazy question. We wondered whether they could make a wedding cake replica of the arch in Washington Square Park in NYC (where the Texas couple became engaged while both working in NYC). From an internet picture and a photo, they crafted a perfect replica! The cake exceeded all of our hopes and expectations. It was fabulous! The artisans at Simon Lee captured the architectural details, scale and beauty of the arch perfectly. It was a beautiful visual centerpiece for our event. Everyone was talking about the cake. This was the second time Judy has done a wedding cake for us. Simon Lee Bakery has a well deserved reputation as the best bakers, designers and artisans in Austin.
---
Wedding Cakes 8.2.14
Reviewed on

8/20/2014
Audrey n
Upon our first taste testing at Simon Lee - we knew we wanted their cakes! Every flavor was delicious. Judy worked with us to design and budget the bride and groom cake. They turned out gorgeous, and we received many compliments on the cake(s) from guests.
---
Amazing Cakes
Reviewed on

6/09/2014
clare w
We were so very pleased with Simon Lee and know several other brides that have been just as impressed! Their cakes are delicious and they will work with you on the exact design you are looking for.
---
Beautiful delicious cakes, and wonderful people!
Reviewed on

1/06/2014
Amanda E
I loved Simon Lee Bakery!! Our cakes were exactly like the pictures I brought in, and tasted amazing. Judy was such a sweet lady and so easy to work with. She even called me the evening before the wedding to make sure that we still wanted one of the cakes a particular way. After our first meeting, I felt as if I had known her for ages! She's so talented at what she does, and I highly recommend Simon Lee Bakery.
---
The BEST Cake Ever
Reviewed on

11/24/2013
Rachel
I don't even know what to say. It was the best cake I have ever tasted. We are probably going to drive back there from Oklahoma and get another cake just to eat. We had petit fours in lieu of a traditional wedding cake, so we got to have both chocolate and wedding cake flavor, and they were both the best. They bake the cake the morning of the event, so everything was incredibly fresh. So many compliments from guests! Also they were very pretty, which is kind of important, but being TASTY is the most important. And tasty it was.
---
Wedding cake
Reviewed on

11/01/2013
Karen F
Simon Lee Bakery did an outstanding job on the wedding cake. Not only was the cake very beautiful, exactly what we wanted, but extremely delicious!!!! We had guests who had 3 pieces of cake. Judy Lee is wonderful to work with and extremely talented. We had 2 different cake flavors and 3 different fillings. The strawberries and whipped cream filing is to die for. The design of the cake was exactly what we wanted. Judy did an outstanding job and we highly recommend them. Karen
---
J Cruse
Reviewed on

10/13/2013
Jennifer R
We used Simon Lee Bakery for both our wedding and groom's cakes. They were both custom cakes designed at our tasting. I could not have enough good things to say about the individuals we worked with and the quality of the cakes. Simon and Judy were great to work with, they responded promptly to questions, payment was easy to arrange in installments and all details were confirmed by the bakery. The cakes were gorgeous/spectacular and our guests have commented that they were the best cakes they have ever tasted. We had a strawberry wedding cake with butter cream icing and fresh strawberries in 2 layers and strawberry ganache in the other 2 layers. Our grooms cake was chocolate with fondant icing and a rum, strawberry and kiwi filling. We were not huge fans of fondant icing from out other experiences but we thought it tasted great. Both cakes were excellent, not too rich or sweet, but still moist and flavorful. Also, the tasting was a great experience and was really unusual compared to the others we attended because of all the different flavors we were allowed to taste and we were allowed to bring an extra person (MOG) without any charge. Judy was also able to take all the pictures of cakes we had liked and design something during the tasting that incorporated everything we liked about each cake. The showroom is amazing as well and a great place to see all their amazing products. We will be using this bakery from now on for any cake we need, it is worth every penny.
---
Best Wedding Cakes Ever.
Reviewed on

10/08/2013
Hayley S
Being an out of town bride, I heard from MULTIPLE people that Simon Lee was the best bakery in Austin. After, my family and I visited in person for a tasting, we knew we didn't need to look any further as the cakes tasted and designs we previewed were just amazing! They blew us away. Judy was so wonderful and sweet and easy to work with! We gave her a photo of what we wanted for the Bridal Cake and the Groom's Cake and she made our vision come to life perfectly! She nailed it! We got so many compliments all night long on how beautiful our cake was and people LOVED the College Football themed Groom's Cake. Judy is a true artist. She is extremely talented and her cakes are the best in Austin. This was an easy decision and one of the best decisions we made in our planning!
---
Absolutely Amazing Cakes!!!
Reviewed on

10/03/2013
Leslie J
Judy and her team are amazing! They made the cakes and sweets for my daughter's wedding. Our theme for the wedding was "romantic vintage". I looked for months for the perfect cake. When we had our cake tasting with Judy, I was so impressed. The display cakes were beautiful. I gave her pictures of the design we wanted for the bridal and groom's cakes, vintage cupcakes, and cookies. I gave her a piece of the fabric from the tablecloths for the color and a wedding invitation for the style. The bridal cake design we chose was a five layer pink cake that had vintage lace scrolls and big beautiful sugar roses. The grooms cake was a compass that she took styles from two different pictures to make one design. The cupcakes were four different designs and the cookies yet another. At the last minute I added five dozen macaroons to the order. She never hesitated for a moment. She even went as far as to send us different vintage style world maps to choose a background for the groom's cake to sit on. We spent the day decorating the venue for the ceremony. We left to dress for the wedding and it just so happened that Judy delivered the cakes and other sweets while we were gone. When we returned to the venue the cakes and sweets were set up. I was blown away when I saw them. They were all more beautiful than the pictures I had given her. The colors and designs were perfect. The bridal cake was stunning! It was more spectacular than I could have imagined. The grooms cake was exactly what we asked for. The cupcakes and cookies were amazing. Not only was everything gorgeous, they were all delicious. I can't say enough good things about Simon Lee Bakery. They are wonderful.... Thanks Judy for the incredible cakes and sweets! You guys are fantastic!!!!! Becky Jones
---
Send Message