Home

Simple Elegance Wedding & Event Planners
About this Vendor
Are you ready for the wedding of your dreams?
350+Dream Weddings, Client Referred, Vendor Preferred & Hundreds of Raving Reviews! We are Multiple Award Winning Wedding & Event Planners serving the Kansas City area and beyond. Your wedding vision will be brought to life with attention to detail and personal service that has been touching the cou
Details
Rehearsals + Parties, Wedding
A la Carte Wedding Planning, Day-Of Coordination, Full Service Wedding Planning, Planning
Contact Info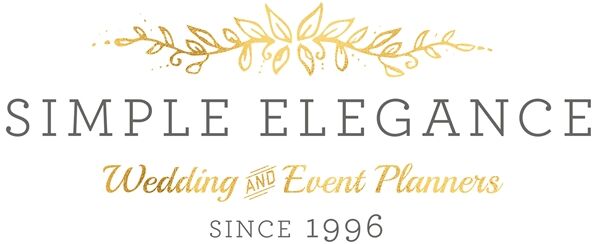 12710 S. Pflumm, Olathe, KS
Fairytale Wedding come true
Reviewed on

3/05/2014
Words can not express how amazing and talented Kindra and Holly are! lets start from the beginning.....they helped me plan a surprise wedding in only 28 days and it was simple incredible, it was a dream of all dreams coming true. they went above and beyond to make my day special and make sure that I had only the best. I absolutely loved working with them, not only because they were so professional, but because they were down to earth, fun and incredibly kind!!! It was amazing how fast they worked to put everything together and how absolutely gorgeous everything turned out. It's been a little over a month since I got married and the wedding is all my family and friends can talk about! How we pulled of the surprise, how beautiful the space looked, how amazing everything was! I would HIGHLY recommend using these to for your next party...I don't think I could have ever planned my wedding without using these to and I am so extremely grateful and blessed that they were there to help :). they will forever be my go to girls when I need a party or a surprise planned!
---
On the fence about a coordinator? Work with Lisa.
Reviewed on

1/06/2015
Christy B
My mom and I were beyond thrilled with Lisa's services in planning my wedding. I'm writing this for other brides like me who are questioning if a planner is needed. My mom and I are both pretty organized and were working with an amazing coordinator at the venue. Where Simple Elegance became a lifesaver for us, was organizing all of the vendors, making and distributing a timeline, and staying with the bride to make sure the day ran smoothly. I didn't realize how much work that was going to be, and Lisa proved to be worth every penny. Lisa was extremely organized, and met us a few weeks before the wedding with a binder, ready to fill out all of our details. I was amazed how she just took everything in and made it happen. No problem was too complex for her, something a bride really appreciates a month before her wedding! She helped us with DIYs, she had suggestions on decor, and advice timing that we would never have known without her. Not only did she know how to get a job done, she is delightful to work with. She got along famously with all of my other vendors and my family. My day was so smooth, the only fluke was the bustle of my dress coming undone, and guess who was ready and waiting with a safety pin - Lisa! I would recommend not only working with Simple Elegance, but requesting Lisa as your coordinator. She is the reason I was able to relax and enjoy not only my day, but the month leading up to it. It's easy as a bride to get caught up in details and let the moment pass you by, but if you hire Simple Elegance, I can guarantee you they'll take care of making your day perfect for you. P.S. Simple Elegance recommended and connected me with our amazing photographer - even before signing our contract. I thought that was really cool of them.
---
very helpful and organized
Reviewed on

3/05/2014
Amanda K
Unfortunately I live 6 hours from where our wedding was, so I really wasn't as involved in the wedding planning as most brides are, but without Simple Elegance it wouldn't have worked out as smoothly as it did. I tend to be a type A person, so it was hard for me to "let go" and let them do their job, but once I got into the wedding day, it made all the difference in the world to have them there.
---
Amazing!
Reviewed on

7/08/2015
Katie H
We worked with Lisa at Simple Elegance and only have amazing things to say about her and the whole group! Our day could not have been more perfect, down to every last detail. She made everything so stress-free and we really felt like we were able to relax and enjoy our day. I don't think our day could have gone as perfectly as it did without her help! I would highly recommend using Simple Elegance!
---
Perfect wedding weekend
Reviewed on

6/30/2015
Lisa Forbes at Simple Elegance is nothing less than amazing. Truly, the day could have not been more perfect. As parents of the bride, we were able to enjoy the entire wedding weekend relaxed and stress-free. Lots of people asked at the rehearsal dinner how I was doing and they were amazed at how relaxed I was! Both my daughter and her groom said that their wedding day was exactly what they had hoped for and that they would not have changed a thing. Lisa did an awesome job of ensuring a lovely celebration for our families. I wasn't sure in the beginning of the wedding process if spending money on a wedding planner was necessary. How wrong I was! Of all the expenses related to the wedding, engaging Lisa's help as coordinator was the best investment of all. I only have one daughter, but if she had a sister I would most definitely engage Lisa's assistance again!
---
Amazing wedding planner
Reviewed on

6/29/2015
Natalie M
We had the pleasure of working with Lauren for our wedding day coordination. Let us tell you, she was AMAZING!! She is extremely organized, friendly, and provides that sense of calmness on your special day. She was extremely helpful in the planning process and would take care of anything within 24 hours of asking. We never had to remind her of anything or ask twice for something, she was that on top of it! We wanted our wedding to have a timeline of course but most of all, we wanted it to be free flowing and anything but stiff. She helped up achieve this while still keeping the important moments, such as first dances and cutting of the cake, a special part in the reception. If anyone is hesitant about getting a day of wedding coordinator, trust us, it is worth the cost! She went above and beyond to help us achieve our dream wedding!!! Thank you Lauren!!
---
Reviewed on

6/21/2015
Hiring Holly from Simple Elegance was the absolute best wedding decision we made! As an out-of-town bride and groom, we relied heavily on her to suggest, meet with, and secure our vendors. We were thrilled with the quality of her vendor suggestions and felt that they were tailored specifically to our personal style and budget. No detail went unconsidered and Holly ensured that every part of our day was cohesive and true to our vision. Holly exceeded our expectations with her professionalism, experience, humor, creativity, and execution. She was responsive and flexible - never more than an email, phone call, text message, or video chat away. We especially loved how assertive Holly was in making sure that everything fit our wedding day expectations, all while maintaining a smile on her face. In the last few weeks leading up to the wedding, Holly was always checking in with us to see what our "stress points" were and to see what she could do to help. Our wedding day was flawless; Holly and her Simple Elegance team made sure that everything went as planned and that we and our families were not responsible for anything but having the best day of our lives. Holly was truly a pleasure to work with and we could not recommend her and Simple Elegance any more! Love her
---
Reviewed on

6/01/2015
Leslie R
When you start to plan your wedding you think about all the love and Pintrest-worthy ideas you've had in your head since you were a little girl. While the planning process can be fun, it also can easily become overwhelming in many ways you never anticipated: "Who will get everyone from point A to point B? Who will keep an eye or this or that? Who's going to tell my family what to do?". As a bride, the last thing you want your big day to be about is thousands of details. You want your wedding day to be about you, your groom and your friends and family. Enter Lisa and the amazing gals at Simple Elegance! Not only was Lisa professional and completely on-top of every detail, she was a joy to work with. She handled everything with poise and confidence allowing me, my groom and our families to worry about nothing except having a magical time. I now get the life-time joy of looking back on our wedding day and remembering nothing but the beautiful memories we made instead of the busy details of the day. Out of all the wedding investments we made in the planning process, hiring Lisa to be our go-to-gal was by far the best!
---
Simply the Best......................
Reviewed on

5/27/2015
From our first meeting until the wedding day, Simple Elegance did an outstanding job. Our coordinator, Lindsay Howes, was a pleasure to work with and every question or concern was taken care of immediately. She did a great job of working with all of our vendors. The wedding day was perfect thanks to all of Lindsay's hard work. She was a perfect fit for the bride and groom also. With both of them working and traveling, Lindsay made their decisions stress free and had a perfect timeline to get things done. As I said "Simply the Best"
---
Hire a planner so you don't have to be one!
Reviewed on

5/22/2015
Melissa J
Simple Elegance and planner Holly Davidson allowed me to enjoy my friends, family, and fiance during my wedding weekend. I was able to focus on the important elements of starting my marriage instead of worrying about the details of the events. I'm so glad I hired a wedding planner so I didn't have to act as one! Simple Elegance has a wonderful reputation in Kansas City. Every vendor I worked with already had an established relationship with SE, which is a great benefit. Holly is professional, extremely organized, and positive. Her attitude always put me at ease! Holly balanced my mom's expectations with my own desires and also let us know when our thoughts weren't realistic at all. The planners at Simple Elegance know the wedding scene, and know what works, and what doesn't. My wedding was flawless because of their work. I can't recommend them enough!
---
A lovely day, thanks to Holly Davidson...
Reviewed on

5/19/2015
We worked Holly Davidson of Simple Elegance for one year on a spring wedding for about 200 guests. My daughter and I are both busy working women that tend to get anxious, over analyze and not always agree! Holly was a joy to work with. Her recommendations of partners/vendors, logistics, budget guidance and overall professionalism was outstanding every step of the way. Holly is well respected and trusted among all the vendors she uses which in turn ensures her clients are well taken care of. Planning a wedding is such an emotional time for mothers and daughters, Holly is always able to help keep the balance (and peace!) through her kind approach to everyone. On "the day of" Holly skills really shined. There was not one detail that was not tended to - she had plenty of staff available to help, every vendor was on time, stuck to the schedule and there was no chaos or disappointment in any aspect. I can happily say Holly was a key reason our daughter and her now, husband had their best day ever. My husband also now fully understands why we needed a wedding coordinator. Holly is an A+ event planner and a lovely, lovely person to plan an event with.
---
I was put at ease on the most important day of my life!
Reviewed on

3/30/2015
Christine S
Well there are so many things that would like to portray in this review for Holly with Simple Elegance but I guess the first is a huge THANK YOU! As a wedding planner myself, I know all of the big and little things that go into a wedding day and honestly I did not worry about them on my wedding day which means the WORLD to me and all my loved ones around me. I know that things can really go wrong on a wedding day and even if everything has been planned out by two planners :-) Holly caught all of the little mishaps on the wedding day with grace and professionalism. I was very specific when it came to the items that I wanted her to take care of and she took the requests on with a huge smile. There is no telling that Holly made me and my loved ones at ease on the wedding day and there is no amount of Thank you that I can give her that is sufficient to that feeling.
---
AMAZING
Reviewed on

3/24/2015
katie k
Lisa Forbes is awesome! We found this planning company when my friend used them at her wedding. I was amazed how smoothly the wedding went and how perfect everything was. When we started using Lisa she was beyond organized and kept us to a time line. The day of the wedding was incredible. I couldn't have asked for a better day. Lisa kept up with everything and all I had to do is enjoy! I know my parents had a better day because they didn't have to worry about anything. Lisa saw my vision and was able to make my dream come true. I know the groomsmen were a little rowdy (Sig-ep frat brothers who hadn't seen each other in awhile) and they had a hard time listening :)) Lisa was patient but firm with them!! It was fantastic. I honestly didn't worry about anything all day. HIRE HER!!!
---
Just ok wedding planner
Reviewed on

2/10/2015
Nanci H
This has taken me months after the wedding to write because our disappointment in our "day of wedding planner" we had hired. First, this is a $1,500. Day of expense. We expected all to run smoothly which not much did. We were given a cut and paste letter to our family and friends that we spent many hours redoing ourselves to have this letter be remotely personnel in our gift bags. The day of the wedding we rarely saw Erin. The wedding and reception was at the InterContinental on the Plaza. Erin had attended meetings and the things I wanted to make sure we're done correctly were not done. I feel like she did not work for us but only for the vendors WE had hired so THEY would reccomend using Simple Elegance. Our bride and groom were hiding in a coat closet because neither Erin or her assistant followed through with them on how long they were to stay in a room. Hire a planner that has YOUR weddings best interest at heart. We feel like we wasted our money here.
---
Outdoor/Backyard Wedding Hero
Reviewed on

12/28/2014
Lauren G
I currently live in Colorado, so planning my dream wedding 8 hours from home was a feat in itself. After deciding to have the ceremony and reception outside at my parent's house, the list of needs kept adding up (think: tent, electricity, chairs/tables, stage for a band, lighting, porta-potties, etc.). We chose to move forward with the day-of package, so we still handled all vendor selection, contracts, etc.; however having Erin and team there to answer questions and guide us through the details was huge! Because let's be honest, planning an outdoor event for 250 people isn't something that I do everyday. Once the day arrived, her team was there to handle all of the details so that our families and friends could really enjoy the day. From arranging tables to coordinating with vendors to making sure that everyone was where they needed to be, they ensured that the day went off without a hitch. It truly was my dream wedding and I know that there is no way that it could have been pulled off with such ease and grace without Erin and the No Boundaries team.
---
Beautiful October 26 wedding
Reviewed on

12/11/2014
Lisa Forbes was our our wedding planner and was absolutely phenomenal. Her organizational skills are enhanced by her people and communication skills. We had a big change in direction mid-stream for this event and Lisa handled it with grace and calm. We could not have done it without her. Lisa's assistance particularly on the wedding weekend, enabled all of the family including the bride and groom to really enjoy the weekend and the actual wedding, knowing that Lisa was keeping track of the details and the clock. She was really a member of the family by the time the process was over.
---
Lindsay Howes was a blessing!
Reviewed on

12/08/2014
As the mother of the bride, I knew that if I didn't have someone to manage the details, I would not be able to fully experience to magic of my daughter's wedding day. In stepped sweet Lindsay Howes to get the job done! I worked hard up until the event to make sure that my daughter's wedding would be one that she would remember and cherish forever but as we neared the actually wedding weekend, I was extremely grateful to have Lindsay by my side to encourage me and help ensure that every last task was completed. By the time my out of town guests began to arrive that week, I was tying up loose ends and feeling confident. Lindsay had contacted each of my vendors, and confirmed timing, delivery, and set up so that I didn't need to worry about anything. She was with us at the rehearsal to make sure that everyone knew exactly where they needed to be and at what point. On the day of the wedding, she was at the Hobbs Building in the afternoon making sure that the venue was set up as we had planned. She arrived back at the church in time to help organize the wedding party and family and to receive guests as they began to arrive. After the wedding, she sat down with a list and made sure that every important photo was taken and that the bridal party got to the reception in a timely manner (with all of their belongings). She had an assistant at the reception to greet guests as they arrived and to receive gifts and cards and make sure that people signed the guest book, received their place cards and found their seats. By the time, my husband and I arrived at the reception (30-40 minutes later), everyone was having a great time. I didn't have to do anything but greet my family and friends and celebrate with my daughter and new son-in-law. We had a timeline for the day, and it was executed perfectly. No detail was missed! By the time the last guest left the reception, my car had been loaded with all of the gifts. All of the items I brought to the venue were then packed and loaded and all of the vendor items were gathered for pick up the following day. We were out within 30 minutes. At the end of a very fun, but exhausting day, it was so comforting to know nothing was left undone. If you can find a way to work it into your budget, it is money well spent. Lindsay was a great resource and a helpful guide through what could have easily been a very stressful process. She was very willing to meet whenever it worked into my schedule and was always quick to respond to email questions. And most importantly, the wedding weekend was everything we had hoped it would be, including stress free!
---
Holly is AMAZING!
Reviewed on

11/18/2014
Maggie F
I cannot say enough good things about Holly & the team at Simple Elegance. Holly and I met at the beginning and end of the planning process. She helped me gather my ideas and thoughts and make sure my vision for the day truly came together. Having her there to bounce ideas off of and keep me on track was absolutely necessary. Leading up to the wedding Holly played a huge role in organizing my vendors, creating lists upon lists, being there for the inevitable last minute snafus and ultimately providing an honest option and the support I needed to get me up to our wedding day (mostly) stress free. On the day of the wedding Holly could not have been more helpful and caring. If there was anything that went wrong that day I had no idea because Holly took care of it before it was an issue! I cannot imagine having a wedding without her help, nor would I ever want. Thank you Holly & the Simple Elegance Team for EVERYTHING you did!!
---
Lisa is the Bomb!
Reviewed on

11/13/2014
Hilary S
It is hard to find the words to describe how much I appreciate all of the work that Lisa did in preparation for my special day, as well as on the big day. She is quite possibly the most organized person I have ever met. A good attribute to have as a wedding planner, I guess:) I was what you would call a very 'Type B' bride, but had several anxieties surrounding the big day. Most of them organizational (i.e. coordinating/communicating with all the vendors, scheduling throughout the day, etc...) Other worries included keeping track of family heirlooms used at the reception, making sure my grandparents ate in a timely manner, etc... Lisa took care of all of these things. The day ran so smoothly that it was almost unbelievable. Hattie, Lisa's assistant was also much appreciated. She helped mostly at the reception. I am extremely happy with our decision to go with Simple Elegance and would undoubtedly recommend them (specifically Lisa and Hattie) to any family member or friend in search of a wedding planner.
---
Pretty Perfect
Reviewed on

10/29/2014
Deborah S
My daughter and I had the pleasure of working with Lisa and Hattie at our October 25, 2014 wedding at the Hobbs Feast of Fancy in Kansas City Mo. Everything about the wedding was pretty perfect! I attribute a big part to Lisa's coordination and organization skills. She and Hattie were both awesome. This was our second daughter to marry and our first experience with Simple Elegance (we used another planner at the first wedding). I can tell you this wedding went much smoother and was much less stressful. I was actually able to feel like a guest and had a much more enjoyable time. I highly recommend Lisa and her assistant to coordinate your wedding. You will not regret your choice.
---
Best Planner!
Reviewed on

10/21/2014
Meg G
We had an amazing experience using Simple Elegance. Kindra was so attentive, professional and knowledgeable throughout the entire wedding planning process. She was able to help us execute the wedding of our dreams. Could not have done it without her! Loved working with them from start to finish.
---
Holly Davidson was great!
Reviewed on

10/20/2014
Wenfei X
I worked with Holly from Simple Elegance and thought that she was superb. She's very organized and there were zero major issues the day of the wedding. Any minor issues she quickly took care of so that we could all just enjoy the day. Wedding planning was fairly painless. I told her what I wanted, didn't want, didn't really care much about, and she presented me with choices, sent me updates, and communicated with me throughout the process. I would highly recommend Holly to any bride who's looking for a great coordinator who is flexible about being hands off when needed but very hands on when needed as well based on your needs!
---
Money well spent
Reviewed on

10/13/2014
I would highly recommend this service to any bride/groom/ who value a beautiful, organized and professional approach to their wedding. Lisa and her assistant offered us guidance that was informative without being over-bearing. I valued their expertise, their willingness to understand my hopes for the wedding, and their attention to detail. Several of our vendors complimented Lisa's balance of organization and kindness. No complaints! Wonderful experience!
---
Class Act/Best Decision We Made
Reviewed on

10/08/2014
I am so impressed with Lindsay and Simple Elegance. Initially, I was reluctant to hire a wedding planner thinking my daughter and I could handle it. If my husband and I said it once, we said it 5,000 times on the day of the wedding - "thank goodness we hired Lindsay. Best decision we made!" Lindsay was so professional, unflappable, organized, and helpful throughout the entire process. She had great insights and suggestions, and gracefully directed us based on her experience. She worked seamlessly with all of our other vendors and really allowed us as parents the chance to enjoy the day and not be worried about weekend logistics. She literally rolled up her sleeves and kicked off her shoes to help with dress movement during photographs and final dress adjustments before the ceremony. I recommend Lindsay and Simple Elegance with absolute enthusiasm and confidence. You could not be in better hands for your wedding and wedding planning!
---
Kindra is a DREAM to work with!
Reviewed on

9/04/2014
Breanne M
As professional Event Coordinators, my Husband and I didn't want to plan our own wedding, we wanted to enjoy every moment. But, obviously, I was extremely skeptical on finding someone who would do as great of a job as we would or would get our big production like vision that we had! I am sooo thankful I found Kindra!!! She was a DREAM to work with. Also, prior to hiring her, I did a few venue tours on my own and I would ask the venue contacts about her to get a little more insight and they had nothing but praise for Kindra and her whole team at Simple Elegance. So, I knew that if other industry professionals had great things to say, that I was on the right track. Also, being in the Events business, that meant that most of my guest list was, as well. So, our wedding was not a "typical" wedding. It was important that we brought a very "production" like quality to it, to best represent my him & I, and for the guests to really enjoy the day! Kindra did an amazing job of working with the other vendors to execute every little unique detail and create a "production". The only complaint I have about my experience with her is that now that Im married, I won't get to work with her again! :(
---
Send Message