Home

Simply Desserts
About this Vendor
Wedding Cakes, Specialty Desserts
Simply Desserts (formerly To A Tea) provides wedding cakes, all occasion cakes, custom cakes, cheesecakes, cupcakes, cookies, cake pops, etc. We take pride in everything we create. We are located in Gainesville, VA. We can schedule appointments on Tuesday-Thursday, Saturday and Sunday.
Details
Cake Delivery + Setup, Cake Tastings, Cakes + Desserts






Contact Info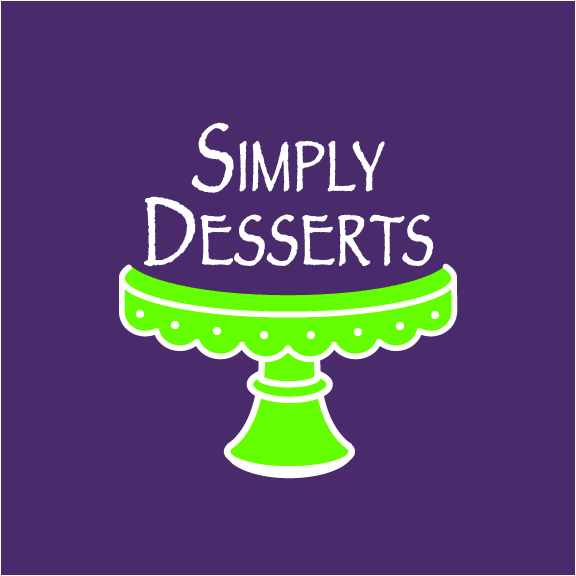 Best cake, best design, best service!
Reviewed on

1/25/2016
Kimberly and her crew at Simply Desserts made the cake part of our wedding the easiest part of our wedding. We purchased a package deal for our ceremony and catering, and weren't impressed with their wedding cake. My sister recommended Simply Desserts based on a Google search,... Read More and we called to set up a tasting based on the excellent reviews. We were not disappointed! Kimberly had several cheesecake bites and a variety of really great tastes available for us, and her cake-art was on display in the kitchen and in many, many pictures they have for previous weddings. Her cake was one of the best I've had, and our guests were equally impressed. The butterscotch with the chocolate fill was a particular favorite. The process was easy, and they were great at helping my then-fiancée with the design. I wish I could attach a picture, because the final result was so much more than we expected. We don't like fondant, but the way she worked the buttercream, you couldn't tell it wasn't fondant! It was just beautiful, and ended up in so many pictures sent to us by our guests. The best part? You get to eat the WHOLE cake, because she includes an anniversary cake as part of the package. No freezer-burnt cake on your 1-year anniversary! It was just the right size for our 25-person party, and again, the BEST cake I've had! It was easy to get the cake we wanted, that exceeded our expectations. Make it easy for you, just go to Simply Desserts and let Kimberly wow you too!
---
Reviewed on

10/06/2016
Pamela J
Ms. McDonald is a truly gifted and wonderful artist! We cannot say enough about the professionalism and support she provided us throughout this process. Our 5 tier cake exceeded our expectations and every guest at our 150+ person wedding raved about the quality and flavor.... Read More All three flavor choices we selected were fantastic! I will go to her for all my cake and cupcake needs and so should everyone else! FIVE STARS AND MORE
---
July Bride
Reviewed on

8/03/2013
Liz F
I stumbled across Simply Desserts online at the very beginning of my search for a baker! For our first meeting, Kimberly had quite a few selections of cake for us to try and also had a number of icings and fillings so we really had a lot of options! When it came to designing... Read More what we wanted (we ended up going with a cupcake tower and a 6 inch cake on top), they were so flexible and creative - and they listened to my input and created exactly what I wanted. Their final product was beautiful and delicious. We are so very happy we chose Simply Desserts... and our wedding guests were too! :)
---
Reviewed on

1/30/2018
Jessica L
We had originally planned to get our cake through our caterer, but about two months prior to our wedding their pastry chef quit. Thankfully we found Simply Desserts rather quickly! They were able to step in at the last minute and save they day. They offer a wide variety of... Read More delicious flavors, and are incredibly talented when it comes to decorating. Our cake looked and tasted amazing! Simply Desserts also offers to remake the top layer of your cake for your one year anniversary at no additional cost.
---
Reviewed on

1/25/2018
Kim J
Working with Kimberly at Simply Desserts was such an ease. From our preliminary tasting to the final delivery of wedding cake everything worked so smoothly! The cake and cupcakes were delicious, and our guests thought so as well!
---
Reviewed on

12/07/2017
stephanie
Simply Desserts did an amazing job on our wedding cake! It looked exactly how we wanted and tasted delicious. We received so many compliments on the two flavors we selected. I would definitely recommend Simply Desserts for any occasion.
---
Reviewed on

12/06/2017
Rebecca S
Simply Desserts was so easy to work with and their cupcakes and cakes are AMAZING! We had 6 inch cake that we cut into on top and 4 different kinds of cupcakes for the guests. They were a huge hit! We also love that they give you a free 6 inch cake on your first anniversary, so... Read More you don't have to worry about freezing the cake from your wedding (which was great for us because we have a tiny freezer right now)! Definitely recommend!!
---
Reviewed on

11/26/2017
Eva Christabel P
Amazing. Our dessert bar came out amazing, our guests loved everything from the cake, to French macaroons, cupcakes, mini cheesecakes etc..they enjoyed all the sweets without being overly sweet!
---
Reviewed on

10/30/2017
Ryan C
Affordable Arrangements ROCKS! These guys are super easy to work with and they are exactly as they say - affordable! Carly was super easy to work with and made adjustments on my order to meet my budget without having to cut anything out! She was a miracle worker. The flowers... Read More were on time and beyond my expectations- they were gorgeous, fresh and even though I never saw any mock ups or met with Carly in person, they were EXACTLY what I wanted! My only regret was not being able to meet Carly in person. Overall, I highly highly recommend Affordable Arrangements!
---
Reviewed on

9/21/2017
Amanda C
Our cake was stunning and delicious. Everyone at the bakery was friendly and informative.
---
Reviewed on

8/04/2017
Kimberly M
We absolutely loved our wedding cake! Beautiful & tasted so good :) We are still getting compliments!! Thank you "Simply Desserts."
---
Reviewed on

8/04/2017
Ryan B
Simply Desserts provided great service and a great cake! The process of getting everything paid for and set up was fast and easy especially given the time frame required by us. We appreciated everything they did for us and I'd highly recommend Simply Desserts to anyone.
---
Reviewed on

8/04/2017
Excellent! The entire process made my wedding reception a huge success. From the appointment to sample the variety of cakes and frosting to the delivery of the cake and of course the taste. Everyone loved the look of the cake and really enjoyed the flavors that I picked out.... Read More It's so stressful planning for an event and they helped make this part work. I'd highly recommend them to anyone planning an event.
---
Reviewed on

4/20/2017
Kenny K
Simply Desserts was simply amazing. Wonderful service and an excellent product. We ordered assorted desserts for a sweets table during our wedding reception. From cookies, to shooters, cupcakes, cheesecakes, and cake pops - every item was a hit. It was a pleasure working with... Read More the staff during the planning process and there were no issues during the delivery and set up. I highly recommended Simply Desserts for any event, especially for weddings!
---
Reviewed on

3/21/2017
Erika T
Loved our wedding cake and cupcakes! Beautifully done exactly how we requested. Delivery and cake stand rentals were super easy. We chose lavender with honey lemon buttercream and the cappuccino with mocha swiss buttercream. Both were amazing, the lavender flavor was very... Read More unique. You also get an anniversary wedding cake around your 1 year... so you don't have to freeze anything! The bakery owner, Kim, is a very nice lady and responsive. My husband and I would highly recommend Simply Desserts.
---
Reviewed on

3/21/2017
Monique J
Beautiful and delicious. Their buttercream icing is perfect. All 3 layers were different flavors and they were all excellent. I found the price to be very reasonable. They arranged fresh flowers that I provided on the cake the day of my wedding. Wonderful.
---
Reviewed on

3/17/2017
Lindsey C
Simply Desserts was such a pleasure to work with and really captured my vision for our cake! Everyone loved it and raved about how moist and delicious it was! Will be ordering pretty much all my cakes through them from now on!
---
Reviewed on

11/30/2016
Dana W
Simply Desserts was wonderful! Incredibly delicious cake. Kim does amazing work. They were able to create exactly what I envisioned for my wedding cake, right down to the mini fondant versions of our fur-babies! We have received so many compliments from our guests about how... Read More delicious the cake was. I can't wait for our 1 year anniversary to eat it again. If you're looking for a great local cake business, look no further!
---
Reviewed on

11/28/2016
Lindsay K
Dessert was one of my top priorities when planning our wedding and Kimberly and her staff definitely delivered. They were so responsive during the planning process and always seemed willing to listen and work with us. We went with a dessert bar with a small cutting cake,... Read More cupcakes, mini cheesecakes, and dessert shooters. Our guests loved them and so did we. Kimberly's son delivered and set up the dessert bar and he did an awesome job. He incorporated our decorations and other items and created a beautiful display for us. My one piece of advice is to speak up. I appreciated that Kimberly waited for me to ask for things instead of being pushy and telling me how things would go, like other vendors I spoke to, but it could have meant missing out on some of the great things she can do if I hadn't thought to ask for them. For instance, the menu on the website is a great starting point, but they can do so much more! So if there's something you'd like to see, ASK. Chances are good they can make it happen and it will be WONDERFUL. Simply Desserts did an awesome job and I'm so happy we used them for our wedding. (For those of you interested--like I was--here is what was included in our dessert bar. Cutting cake: vanilla cake, cookies and creme filling, Swiss buttercream frosting. Cupcakes: chocolate with chocolate mousse filling and caramel cream cheese frosting; almond cake with strawberry coulis filling and Swiss buttercream frosting; carrot cake with cinnamon cream cheese frosting. Caramel apple and pumpkin mini cheese cakes. Lemon meringue and s'mores dessert shooters.)
---
Reviewed on

11/18/2016
Anakarym M
Simply Desserts was the one and only cake place we did a tasting with when considering our wedding cake and we were sold! They not only delivered what all my guests raved to be the most beautiful naked cake they have ever seen, but they also delivered a wedding cake that was... Read More moist, not too sweet and oh so good! We ordered a 5 tier naked cake made up of almond cake with a white Swiss chocolate filling and a lemon champagne with a raspberry cream filling! So delicious. To top it off, we get a fresh cake on our 1 year anniversary versus saving the the top tier for a year which is great because who wants to eat a 1 year old cake that was stuck in the freezer. Pleasure to work with the owner Mrs. Kimberly.
---
Reviewed on

11/16/2016
Christina S
This place was absolutely amazing! My cake was beautiful and delicious. I would definitely recommend this bakery. One of the best cakes I've ever tasted.
---
Reviewed on

10/29/2016
Kimberly W
Simply desserts was the only place we went where I felt like they really made our tasting special. They worked with us a ton on our cake design and we couldn't be more happy with how it turned out! The cake was beautiful and delicious. Can't wait til our anniversary so we can... Read More eat that delicious cake again! This time we aren't sharing! Thank you simply desserts!
---
Reviewed on

10/24/2016
Chase M
Simply Desserts was amazing. They now only made a fantastic cake and delivered it perfectly on time, but also went above and beyond and made a specific recipe for Italian cookies that my mother-in-law was craving. We will definitely be going back (and actually, already have)!
---
Reviewed on

10/05/2016
Megan W
The taste testing went fantastic! They were flexible too and put together another sample tray so that my husband could try the options when he returned from deployment. The cake turned out beautiful and exactly as we wanted!! We would highly recommend this cake company!
---
Reviewed on

8/29/2016
Megan K
I can't say enough good things about them! Our guests LOVED the cake and many told us they went back for seconds. The cake was as beautiful as well and exactly what I wanted. They also had a quick response time and wonderful tasting. Highly recommend Simply Desserts!!
---
Meet The Owner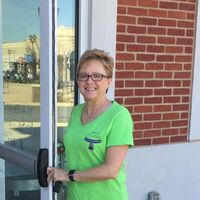 Kimberly McDonald
I am the proud owner of Simply Desserts, a new storefront in Gainesville. After 9 years of operating a license home business I decided to pursue my lifelong dream of owning a storefront. My intention is to have a business that creates wedding cakes, custom cakes as well as a variety of different desserts. I am a self taught baker and cake designer and love creating cakes!