Home

Something Blue Photography
About this Vendor
You have found love - now let us capture it.
We photograph the heartfelt warmth, joyous outbursts of laughter and romance of your wedding day, with an artistic fusion of photojournalistic and creative portraiture. We work in concert to showcase the special moments kicking off your life together.
Details
Contact Info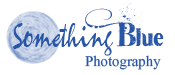 215 N. Hoff St, Tucson, AZ
all of Arizona
BEST PHOTOGRAPHERS EVER!
Reviewed on

9/10/2013
Valerie S
Something Blue was absolutely AMAZING. Georgina and John are professionals, artists, and lovely lovely people. During the day, they were amazing to work with and fun. And, their photographs were BREATHTAKING. Everyone who has looked at them have complimented how artistic and creative the photos turned out. And, how good my husband and I look in the pictures! I can say that since it was my wedding day. ;-) They got really creative with pictures of the rings and flowers. We are going to print those photographs and use them as art on our walls. They are also masters of the light! They gave us many options to choose from of similar scenes but with different lenses, angles, light, etc. Really cool! And, they captured the beauty of the location perfectly. I recommend Something Blue to everyone! We were so lucky. Val and Sam
---
Above and Beyond
Reviewed on

6/18/2013
Alex H
Choosing Something Blue turned out to be one of the best decisions we made for our wedding. They were extremely kind and fun to work with. We were impressed with how much time and attention they gave to us as well. Our Engagement photo shoot was more than we expected and they even came and took pictures of our Rehearsal day. The photos they took were exactly what we requested and our wedding album is beautiful. 100% recommend them!!
---
My Picture Perfect Wedding!!
Reviewed on

6/17/2013
R A
Ok, so it's a cheesy title but I had to use it! My name is Rachel and Josh and I got married on March 16th, 2013. I have to admit that I am somewhat of a perfectionist (which I'm successfully changing) but the reason this is important was that when Josh and I researched how much it would cost to have a wedding photographer I said to him, "If we're going to spend money on this, we're getting THE best!". We interviewed three photographers and out of our three interviews, Something Blue was undoubtedly the best team because they had one photographer that would be with the groom and groomsmen and one with me and my bridesmaids which was important to us. One main thing that sold me on Something Blue is that all photographer have sample photo books to show you of their work, but Georgina and Jon have a blog they consistently update of all their events which was a seller to me because I KNEW they were good as they consistently showed ALL their work and not just a the best of their work. Coincidentally ALL their work is the best and they proved it from the start. With this said, our night was spent mostly with Georgine and Jon and they made it a very pleasant one at that. They knew exactly what shots they needed to get, gave us ideas and were VERY creative. They truly used the whole outside venue area and worked their backdrops extremely well! They truly provided great customer service the whole day and our wedding pictures came out ABSOLUTELY GORGEOUS!! Josh and I actually had quite a few of out pictures selected to be in the June 2013 edition of the Tucson Bride & Groom magazine which was neat. Josh loves his "guy" shots as well and was very happy with Jon's involvement. We had fun with both of them and would recommend them to anyone who needs a happy, creative, enthusiastic couple who love their profession and the people they work with.
---
Reviewed on

7/17/2015
Candy H
Something Blue Photography came highly recommended by our wedding coordinator. We planned our wedding long distance, but it was important for us to interview our photographers, especially since we knew they would be sharing the most intimate parts of our wedding day with us. Georgina happily scheduled a Skype interview and we immediately knew her and her husband Jon would be the perfect photographers for us! We first met them in person for our engagement shoot. We had so much fun with them and they made the whole process feel natural and comfortable! They even let us get creative with a fireside s'more scene complete with champagne. Our engagement pictures were beautiful and more than we could have ever expected. Unfortunately, a month before our wedding, our venue informed us they had double booked and we would need to find a new location. As you would expect, I was very close to turning into a Bridezilla, especially since I was living across the country and unable to visit venues. Georgina was so helpful in sending me a ton of pictures of the venue we were considering, and it was Something Blue's photos that sold us on a beautiful venue we had never seen in person. I will forever be grateful to Georgina for offering me that support during the most stressful time! They day of our wedding, Jon joined the guys who were doing less preparing and more cheering on the Wildcat's basketball game. Jon fit in great and captured their morning perfectly! Georgina stayed with me and my bridal party and not only was able to capture beautiful moments but also offered amazing advice, from how to tie my corset bow to where to hold my bouquet. I am so greatly for her tips! During the ceremony, Jon took the most amazing pictures from angles only someone with true passion for photography could think of. He was able to capture the beauty of the desert in every picture, which was very important to us. After the wedding we quickly received our online album and then our DVDs and albums. We were completely blown away by the photography and so happy with the final products. One more important note to share- We chose to have an "unplugged" wedding, so that our guests were truly present without the distraction of electronics. Because of this, the only photos we have are from Something Blue. They captured every moment perfectly and we have pictures of everything we could imagine. We are so happy we made this decision and left the photos to the professionals! We highly recommend Something Blue Photography. From initial meetings to final product, their passion and dedication to photography is evident.
---
Reviewed on

6/12/2015
Lindsey D
I literally can not say enough good things about our experience with Something Blue. I recently got to view my photos on their website and I was completely blown away! The pictures were more beautiful than I ever could have imagined. John and Georgina are not only professional but they are so much fun to work with! They made us feel comfortable and have fun and it shows in the photos. They are so good at letting us interact naturally as a couple and gave us subtle hints and directions here and there so the pictures turned out amazing and not posed! I highly recommend them to anyone and I suggest not skipping taking night shots!! Those are some of my favorite pictures from the wedding. The only problem we have is it is going to be nearly impossible to decide which photos to hang in our house. We don't have enough wall space for them all!!!!!!!
---
Amazing Photographers
Reviewed on

4/20/2015
Sara G
We were lucky enough to get to work with Something Blue Photography for our wedding. I know a lot of brides experience some sticker shock when they start looking at the cost of a wedding, including photography. When you actually stop and think about it, photographs are one of the most important aspects of your wedding because they will always be there to remind you of your big day. They capture the details and emotions of the event you've spent so long planning. A truly talented photographer will manage to preserve all aspects of your beautiful day, and with Something Blue Photography you get two incredibly talented photographers working with you. That means that they are able to get multiple angles and shots of the same amazing moments as well as making your day go much more smoothly. I have to say, I am not super into taking pictures. I don't do selfies and it's usually not my first instinct to take photographs of events. Because of that I was worried that my wedding pictures would look awkward and unnatural. This was not the case. Georgina and Jon are professionals in every sense of the word. They not only put us at ease and made us feel comfortable and natural taking pictures, but they were so much fun to hang out with! I can't emphasize how important that is, we spent more time with them that we really did with anyone else so its great to be with people you have fun with! So if you've read this far into my diatribe I will wrap it up by ensuring you that if you decide to work with Something Blue Photography (which you really should) your pictures are going to absolutely blow you away. Your friends and family will be amazed when you show them your wedding pictures and when you frame them in your home it will look like you were on a magazine cover. I cannot recommend Georgina and Jon enough!
---
Perfect!
Reviewed on

1/29/2015
Cheree S
Something Blue Photography is beyond amazing. Georgina and Jon are so incredibly friendly, personable and easy to work with. They are professional while maintaining an enjoyable environment during the wedding. We had a very large wedding party and somehow they managed to keep us on schedule, without us ever feeling rushed. We absolutely loved working with them and loved the outcome of the pictures they took. They captured our day so flawlessly and provided us an amazing way to remember this special time. The quality of work is priceless and we would recommend them to everyone we know! We love them!
---
Best of the Best!!!
Reviewed on

1/05/2015
Aimie B
Artistic, creative, imaginative and easy to work with are just a few words to describe John and Georgina. We fell in love with not only their work but with them too. They are very personable and professional. They arrived on time and ready to get to work. John and Georgina made a long day of photographs easy and fun. Wow!! is all I can say of the final product. It took us three hours to go through all of our photographs. They captured the love and passion we have for each other in each of photographs they took.We get so many compliments on our wedding pictures. Everyone loves the creativity of Something Blue Photography. Thank you John and Georgina for the perfect job you did in capturing our special day. We look forward to falling in love with our pictures again and again year after year!! Love, Jon & Aimie
---
beauty in the desert
Reviewed on

10/31/2014
Something Blue were so awesome!!! We had a destination wedding for our daughter in AZ...it was so I portent for us to capture one of the biggest days in our lives and these photographers were not only wonderful to work with but took amazing photos!!!
---
Simply Perfect!
Reviewed on

10/30/2014
I don't even know what to say to express my gratitude and amazement of the more than perfect pictures from John and Georgina. This amazing couple are not only mentors of what a marriage is on the wedding day, but also the most patient, kind, and creative people I have ever met. I can't stop looking at their astonishing photos that were taken at my wedding. Everyone loved Georgina and John, and enjoys the very high professional, creative, and imaginative workmanship!! I feel I am on cloud 9 having been blessed to have these wonderful people and artist part of my life at my wedding. I would choose them a million times!! They also worked with difficult people and kids and did wonders. Thank you so much Georgina and Jonathon. You are definitely in my heart and memory of such a fantastic story book wedding.
---
Amazing!!!
Reviewed on

10/25/2014
Rachael M
From the start I heard nothing but amazing things about Something Blue. The moment I met Georgina at a Saguaro Buttes event I was smitten! She was so incredibly helpful with recommendations and ideas before we even hired them, not to mention her and Jon had the most gorgeous photos to display! Once we decided that we definitely wanted her and Jon to do our photos they were just as great! Super helpful and willing to answer all of our questions with a smile even though I am sure they had heard them all before. We got to know them throughout the process and they are simply incredible people! I would highly recommend them to anyone who asks!! They are a bit pricier than other photographers we looked at but I will tell you photos are a huge part of your day and if you can it is worth it to spend a little more!! You certainly get what you pay for with these two!!! I adore them and again would highly highly recommend them to anyone getting married in Tucson and beyond!!! Just go to their website and if you get a chance meet them one time and you will see why we chose this amazing team!! Lastly there is no assistant on your day, you get two amazing photographers who both obviously love what they do and are very good at it!!! You can't go wrong with these two!!! ~Rachael (the incredibly satisfied bride)
---
an amazing team!
Reviewed on

10/22/2014
Stef M
Georgina and John are an amazing team! They made the experience fun and easy! We would highly recommend them!
---
something blue is something AMAZING!
Reviewed on

10/20/2014
Jon and Georgina are the most talented and professional photographers I've had the pleasure of meeting. Hands down the best in the business! If you want to be 100% sure the photographer of your wedding cares,knows what they're doing and will give you absolute quality, something blue photography is the ONLY way to go!
---
Something Blue is Simply Amazing!!!!
Reviewed on

10/20/2014
Julee S
You simply cannot go wrong if you hire Something Blue Photography!! Their photos are amazing!!! They were able to capture every moment of my wedding day and at some points I didn't even realize they were in the room, let alone capturing the moment!! I thought the photos alone were amazing, but the photo album they do is a true keepsake that you will treasure forever! Five minutes with Georgina and Jon is all you need to know they are the ones! If you hire Something Blue, you will have the funny moments, the happy moments, the heartfelt moments and every moment in between!
---
OUTSTANDING!!!
Reviewed on

10/20/2014
Lindsey C
I wish I could give them more than just 5 stars... it doesn't seem like enough justice for them! Jon and Georgina are incredible photographers who will really capture how gorgeous and special your wedding is with their photos! Jon works amazing with the guys, nobody has ever gotten my (now) husband and his groomsmen to take such awesome photos, and be HAPPY about it!!! Haha. And Georgina really captures all the little details of the bride and the wedding. They are extremely flexible and work WITH and around you and your wedding! They really get to know you and your wedding and your personality and capture it all with their cameras! I will ALWAYS recommend them to anyone to everyone! And I will be using them as often as I can for other photos and times!!! Thank you Something Blue!!!!
---
Amazing Photography Team!
Reviewed on

10/09/2014
Daniela N
My husband and I chose Jon and Georgina from Something Blue Photography to photograph our engagement session and wedding and we couldn't have been happier! On a personal note, they take the time to get to know who they are photographing and they are both welcoming, very humble, and easy to work with. We were extremely happy with all of the photographs from both events & what we loved is that we got a copy of every picture they took. They work well together in capturing every moment from tears to laughter and from our intimate moments to our dance party! They made our sessions fun and also have such great vision for poses and background that our pictures looked amazing. It was a pleasure having them capture these moments for us. You get what you pay for and with Jon and Georgina you truly get the best and will not be disappointed!
---
Speechless
Reviewed on

10/06/2014
Tonya K
It is almost impossible to write this review because anything I say will not do justice to the amazing work done by Jon and Georgina from Something Blue Photography! I literally can't even choose which photos I want to print and hang up because every single one is amazing. Jon and Georgina possess a beautiful talent. They have an eye for capturing amazing images and they go out of their way to get the best shots. They are patient, fun, easy going, and after working with them, I felt like we were friends. They went out of their way to make our engagement photos personal and were incredibly patient when we wanted our 6 dogs in the photos. Planning a wedding isn't easy and making/sticking to a budget is the hardest part. Something Blue is not the cheapest you will find, but they are worth every penny. Their dependability can put your mind at ease during such a stressful time. Your wedding will go by in the blink of an eye and having amazing photos to look at will make you so happy! I felt like I didn't really take in how well my wedding came together, but having such beautiful photos to see every aspect of that day, is such a wonderful thing! Thank you Jon and Georgina for all you do! I have been trying to send everyone I possibly can to you.
---
Amazing Couple!
Reviewed on

4/22/2014
LYNDSEY S
Georgina and Jon were so so good to us. They did both our engagement and wedding photos and everything came out perfect. They have such a unique approach to Photography that really captured both our personalities and style for the wedding. I love you both and can't thank you enough!!
---
A Special Moment Captured Forever
Reviewed on

4/08/2014
Rebecca B
On a day that goes by in the blink of an eye they really helped to capture all of the special moments. I would not have asked for anything else!
---
Gave Us Memories to Last a LifeTime
Reviewed on

3/19/2014
Rachel C
We knew Georgina and Jon would be our wedding photographers from the minute we met them. We live in Phoenix and they were very accomodating and willing to meeting us in Phoenix while they were here one weekend shooting a wedding. Jon and Georgina were very personable and professional and we LOVED their own unique style. We booked them right away. Georgina was great at keeping in touch, and quickly set up our Engagement Photo Session. We had an unusual request - we wanted to do a "paint fight" for our save the date. Both Jon and Georgina did everything they could to help facilitate this, and our Paint Fight photos came out AMAZING. Our guests were blown away with the photos that we sent out for the Save the Dates! Before we knew it, our wedding day was here. Jon and Georgina met us at our wedding venue on time and with cameras in hand - they literally did not miss a single moment from the day. Jon stayed with the guys while they got ready, and Georgina stayed with me. She was so kind, helpful and comforting while I got ready. Unexpectedly, it was one of Tucson's most rainy days, and of course I was a wreck. Our ceremony was planned to be outside. Georgina was so positive, assuring me the sun would come and the rain would go away, and it did! Jon and Georgina did not stop taking pictures the whole day. They were also very good at making sure we got all the specific photos we wanted, and were great at directing the family photos and keeping us on timeline. We felt so comfortable with them, and it made the whole picture taking process a breeze. Georgina was even prepared with extra towels to lay down under my dress because she knew it was going to be a rainy day. Something Blue was the wedding vendor we were most happy with, and we have absolutely no complaints. If you want top quality photos to remember every moment of your wedding, Something Blue is by far the best option!
---
Blue us away!
Reviewed on

12/02/2013
Rob H
John and Georgina are amazing photographers and as awesome of a couple to work with. They were so friendly, welcoming, professional and excited for our wedding and shots. They offer a wide range of packages and are able to personalize them as well. They are the most expensive of the photographers but worth the price. We received great communication in email with them. They were fantastic the day of coordinating and making all of the groups of photos happen smoothly(which can be tough with our families:)). I couldn't even remember seeing them much of the night but they captured some awesome shots. We loved our engagement photos, wedding day photos, and guest book. The quality of the photos and DVD are exceptional...loved them! Highly recommend.
---
Amazing photos, and amazing people!
Reviewed on

10/22/2013
Electra M
John and Georgina were AMAZING!!!! They were both super sweet people. And the photos they took for us were flawless and beautiful. Out of all the vendors we used, Something Blue by far made it the easiest and most enjoyable.
---
Something Blue Photography was Amazing
Reviewed on

10/13/2013
Brandy B
I recently used Something Blue for our destination wedding in San Diego. They were so wonderful to work with and the photos are breathtaking. They were professional, personable and just great to have around on such a crazy and wonderful day. I cannot say enough great things about them! Highly highly recommended!!!!!
---
Picture Perfect Wedding
Reviewed on

9/18/2013
I am so incredibly happy with Something Blue! Georgina and Jon were amazing. So patient, especially with a nervous bride like myself. They are so fun, creative, and absolutely amazing photographers. They captured everything and made our wedding look even better than I had remembered, straight out of a magazine! I am a coupon shopper and rather frugal so everything at our wedding was done on a budget. Don't get me wrong, it was still gorgeous ;) I had originally picked a less expensive photographer but luckily came to my senses. I had seen Something Blue's work from a friend who had them photograph her wedding(The pics were so amazing the ended up in Tucson Bride and Groom magazine) and I was so impressed I had to splurge. I would do it over again in a heartbeat!! The best money I have ever spent, ever. The value Something Blue gives in quality, time, and experience does not compare to anyone else! The wedding is fun but trust me it is over faster than you think. The only thing you have after everything is all said and done are the pictures. My pictures are absolutely amazing and I will always treasure them. Thank you so much Something Blue!! P.S. My sister is getting married and she will be calling you!
---
Wonderful Photographers!
Reviewed on

9/13/2013
Pennie L
Our wedding is in a month, but we already had Something Blue take our engagement pictures. The husband and wife team are truly wonderful people. They have an amazing artistic talent for find great shots and locations. They have been extremely helpful with providing recommendations for other vendors. I can't wait to see our wedding pictures!! I would recommend them!
---
Send Message