Home

Something New Boutique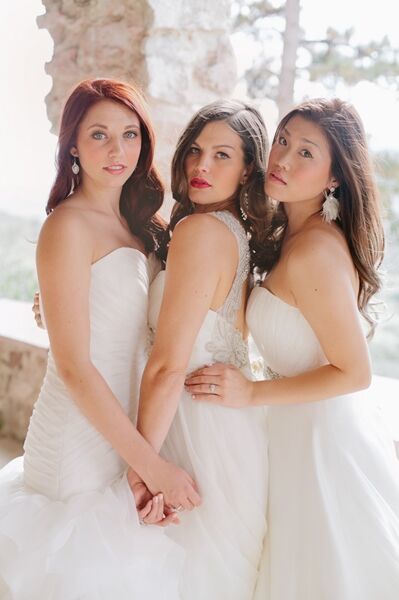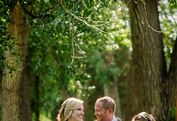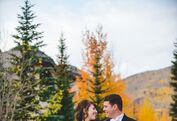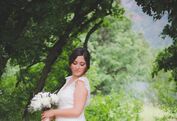 About this Vendor
Come To Us For Your Something New!
Something New Boutique, bridal and formal wear - the best full-service bridal salon, great selection for everyone in the wedding party, and unbeatable service. This is the one stop shop for you to plan your attire for any wedding or formal event.
Details
Bridesmaid Dresses, Flower Girl Dresses, Mother of the Bride Dresses, Wedding Dresses, Dresses, Bridal Stylists, Custom Designs, Dry Cleaning + Preservation, Private Appointments Available
Contact Info

11550 Ridgeline Dr, Colorado Springs, CO
Love Something New!
Reviewed on

9/18/2014
Laura M
I purchased my wedding gown from Something New Boutique and it is one of the best decisions I made during my entire wedding planning process! From the first time I walked in to just get ideas on what I was looking for to the last fitting and picking up my dress, the experience... Read More was absolutely wonderful. All the consultants at Something New are extremely helpful, and they make you feel truly special anytime you go in. I also got my bridesmaid dresses from Something New, and they turned out perfectly and arrived way ahead of schedule! They offer a discount on the bridesmaid dresses if you are a "Something New Bride", so it definitely made them a great deal. I would highly recommend Something New for your gown - you will be so happy you went there!
---
An ideal experience
Reviewed on

11/01/2014
Katira
Something New Boutique was fabulous! My consultant, Kelsi, was friendly, helpful, so sweet, and really knows her stuff! They even let my sister join us on Skype, since she lives overseas and couldn't be at the appointment. At Something New they really care about their brides,... Read More and they make the shopping experience really fun. They helped me to find my dream dress, and the tears shed that day were happy ones.
---
They make your dreams come true!!
Reviewed on

10/07/2014
Jenn L
My experience was amazing... Truly every aspect of my dress hunt was magical. Something New Boutique offers a no pressure, comfortable atmosphere where you are treated like a princess! Mindi and Cat helped, working one-on-one with me, find the perfect fit and made sure that my... Read More dress did not exceed my budget... I could not have asked for more! Thank you for helping me find THE dress... I am all smiles :) SNB is where you want to go if you want the true dress shopping experience!
---
Awesome time!!
Reviewed on

7/13/2015
Katherine T
I had an awesome experience with Hailey and the entire staff. I didn't think I would find my dress the first time. But they had such a great selection and I just fell in love! I felt comfortable and beautiful. Highly recommend this place!
---
Amazing Boutique & Service
Reviewed on

7/13/2015
Jessica H
I worked with Alyssa to find my dream wedding dress a few weeks ago and I had an amazing time! The staff at Something New Boutique, especially Alyssa made my mom and I feel very special through the entire experience! She was incredibly knowledgable, attentive and supportive... Read More through the entire experience and even after! Because we were so happy with the service provided will will be going back to have her help us find the bridesmaid dresses in a few short weeks! Thank you Something New Boutique and Alyssa for make our wedding dress shopping so special and unique!
---
Left in Tears
Reviewed on

3/21/2015
Please if you have any plus sized bridesmaids in your party do NOT take them here. Not everyone can be a size 14 or less and to not have a single dress in a plus size is just shameful. It is a horrible experience to have to by a $250 dollar dress and never get to try anything... Read More on. Plus sized girls you will understand. Sadly it was such a better experience going to David's bridal where the plus sized bridesmaids don't have to feel like such a problem and they can participate in trying on dresses. I do have to admit for the smaller girls the service and selection was great.
---
Lovely!!
Reviewed on

10/31/2014
Gabrielle S
I got my dress at SNB at their Sample Sale last spring. I had tried on many dresses before going in to this shop and found some gorgeous dresses but none of them made ME feel beautiful, they all kind of overwhelmed me. When I came in to Something New I was super nervous but Ida,... Read More my consultant, made me feel super comfortable. My mom was out of town so my dad was with me, he felt a bit out of his element but Ida was so kind to him as well and made him feel welcome and comfortable too. The first dress I tried on at the boutique was The One! It was exactly what I had been looking for. I felt like I was wearing the dress instead of the dress wearing me. I didn't expect to get my dress that day but it was too perfect to say no to! I'm so grateful to the girls at SNB for giving me such a great experience and helping me find my dream dress! I totally recommend this boutique for anyone looking for a great experience and a for a gorgeous dress!
---
Classy and Fun
Reviewed on

10/26/2014
Lisa M
Incredible. The atmosphere, the staff, and the owner made this experience magical for me and my bridal party. I am grateful I found this boutique. I was so comfortable that I made my decision on my first visit there.
---
Best experience possible
Reviewed on

10/12/2014
Clare S
Something New Boutique is everything finding a dress should be. The consultants were all so kind, helpful and positive. My consultant Kelsey was the best! She was energetic, creative, and so respectful to me, my family, and my budget. I did purchase one of the least expensive... Read More dresses in the store, but I was treated just as well as if I had an unlimited budget. They give you plenty of time, lots of options, and an incredible day. Even if you do not purchase a dress from these wonderful people (although I am sure you will find exactly what you want, like I did) start here because you will see how a bridal consultation should be. Thank you Kelsey and SNB!
---
Tuxes Looked Great - Best Price in Town
Reviewed on

9/19/2014
Jessica L
I won't go as far as to say they were inexpensive, but for the quality of the tuxes they were certainly the best deal in town. The final price ended up being about the same as what it would have been at Al's Formal Wear, but the quality, style and fit of the garments was MUCH... Read More better!
---
Love my dress
Reviewed on

6/26/2014
Katie A
After shopping at a few other places and not having great experiences, I was ready to just buy any dress when I made an appointment during Something New's sample sale. Fortunately, the consultant I had, (forgot her name) was extremely helpful and just really pleasant. She... Read More listened to what I wanted and didn't try to pressure me in any way. I tried a few dresses on that looked great, and found one that I fell in love with. It was a Pronovias gown for $800, a great deal. My consultant helped me and my parents decide on the veil and jewelry to go with it, and we had a very fun and successful shopping trip.
---
So great!
Reviewed on

6/10/2014
Lauren W
This was the second place we visited and it was perfect! Kelsey was our consultant and she made it such a fun experience. The dress I ended up with was the one I tried on first and it was stunning. When you "say yes to the dress" everyone in the store cheers and then plays... Read More bridal music and you "walk down the aisle" to it and you are hit with a dose of reality! All the ladies there are so upbeat and helpful and I truly enjoyed my experience shopping there.
---
Making dress shopping fun!
Reviewed on

1/13/2014
Leandie E
The whole experience with Something New was amazing. They were very friendly, stayed within my budget and nothing was ever too much effort. I would recommend them to any bride-to-be.
---
Paying for the Service, maybe not the dress
Reviewed on

10/16/2013
Madison W
I loved everyone at the boutique, they were very happy and nice and allowed my guests and I to make suggestions on picks. I was a little upset when I finally got the dress home and found out the designer of my dress and the true price. But my seamstress made up the difference... Read More with affordability.
---
Great Selections and Service
Reviewed on

10/07/2013
Sarah H
My appointment to try on wedding dresses was perfect. The sales specialist who helped me was very knowledgeable about the dresses and did an excellent job listening to what I liked/disliked. They also have excellent choices for bridesmaids and mother of the bride dresses as... Read More well. I was a little disappointed in some of the newer sales clerks who I interacted with when picking up my dress and looking at tuxedos - they did not seem as knowledgeable and were not as good at working with me and listening to my opinions. The manager and owner of the boutique though are very responsive if you need additional help or have any concerns. Overall, I am very pleased.
---
Made picking out a dress Special
Reviewed on

10/03/2013
April
I was not really particular on my wedding dress, all I knew was I did not want to look like Cinderella. I had gone to a few other wedding dress shops in the Colorado Springs area and found some pretty dresses but nothing that really WOW-ed me. When we went into Something New... Read More Boutique we were greeted by Lisa. She not only made me feel special but also my mom, sisters, and best friend! They made us feel welcome to look through the wedding dresses as long as we wanted and had them organized in a way that made it really easy to shop and browse the styles I preferred. When I found THE dress they made such a big deal about it and truly made the whole moment special!!! I am so thankful I went to Something New Boutique! It was the best experience I had!!!
---
The dream experience
Reviewed on

10/01/2013
Jessica R
I will never forget the day I found my Wedding gown. Something New Boutique made me feel like the most special bride in the world. They helped me pick out my dream dress from the many gorgeous gowns that they had available. My Allure gown was drop dead gorgeous and I loved that... Read More they played the Bridal March and I got to walk down the store "isle" when I said YES to the Dress!! Thank you for everything!!
---
Just go there
Reviewed on

8/31/2013
Tanya M
even though I didn't buy my dress from them (which I regret) but I was so impressed with the wonderful service the girls provide there specially Lisa she was just simply WONDERFUL!
---
The DRESS!!
Reviewed on

8/25/2013
Britney S
The service was amazing! Everyone there was so helpful! I found my dream dress!
---
Good
Reviewed on

7/15/2013
Kirsten T
Found my dress there, but sales people were pushy.
---
Best dress!
Reviewed on

7/08/2013
Danielle W
Found the most beautiful dress here, just lovely!
---
Loved my dress!
Reviewed on

7/07/2013
Breanne F
The girls at something new did a wonderful job with helping me find the perfect dress! They were so helpful every time I came in to pick out the bridesmaid dresses and the tuxes! I absolutely loved my dress and couldn't imagine wearing any other dress!
---
Wedding Dress
Reviewed on

7/04/2013
Danielle T
Amazing selection, unique gowns, great service!!!! LOVE THEM!
---
Great Service, High Quality
Reviewed on

6/20/2013
Wed B
I bought my dress from this boutique, and they were so nice. The owner is wonderful and touches base with every bride. My consultant listened to my budget and found dresses that I didn't even know I wanted to see.
---
Mixed Experience
Reviewed on

6/14/2013
Kate D
I have mixed feelings about this boutique. The staff is generally very friendly and I had wonderful experiences at each appointment when finding my dress, bridal party dresses and groomsmen's attire. They provide a wide selection of dresses especially considering they cap the... Read More expense of their selection. However, my other customer service experiences with the boutique were spotty. We had several communication errors throughout the process. Incorrectly sized dresses were ordered. Credit card charges were arranged but never processed. My husband was told he MUST return the groomsmen's suits by the following Monday...he tried but the boutique was closed due to it being a holiday. We left on our honeymoon that Monday afternoon and had a friend return the suits later that week. Our friend received very poor treatment from the staff as they expressed anger that we hadn't returned the suits on time. I enjoyed the initial process of finding my dress enough that I'd consider recommending this vendor to a friend with the understanding that the boutique has some room for improvement in their overall customer service. **Additional Comments** After clearing up my issue regarding the groomsmen's attire, I wanted to add this note: I had wonderful experiences with Kelsey, the bridal specialist who assisted me in finding my wedding gown and the bridal party's attire. She is truly lovely and always provided prompt and helpful assistance. There were some communication errors between myself and the boutique in general but overall I would recommend this vendor to other brides. In truth, I would highly recommend you ask for Kelsey to assist you. Her friendly personality and professionalism were what made this vendor a positive experience for me.
---
Meet The Owner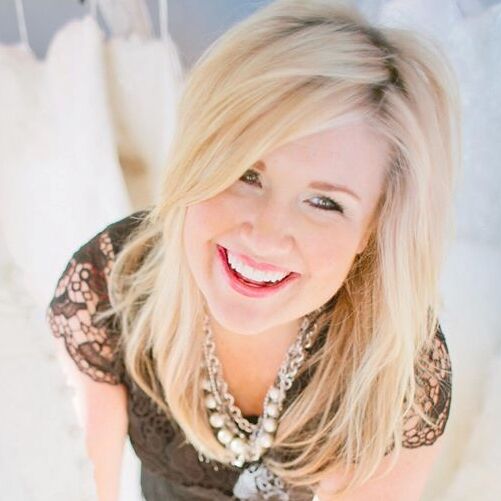 Mindi Linscombe
Something New Boutique began in 2007 & has quickly grown to be Colorado's #1 place to go for the best bridal experience & finding one's dream dress. As a Colorado bride herself, Mindi was looking for that perfect bridal salon that was chic, current with trends, & providing a friendly atmosphere. When her search ended with much disappointment, Something New Boutique was born! "What I enjoy most about my job is seeing women excited about Something New! They are about to start a new marriage or they are new to prom, etc. I love connecting with their stories & helping them feel beautiful!"
Send Message