Home

Split Second Sound
About this Vendor
Entertainment Hosts for Weddings & Events
Split Second Sound is the most referred DJ company from within the wedding industry professionals & past clients. Brides & Grooms of today want something new, exciting & different from the typical cookie cutter DJ. Split doesn't just provide entertainment.... we create it!
Details
Contact Info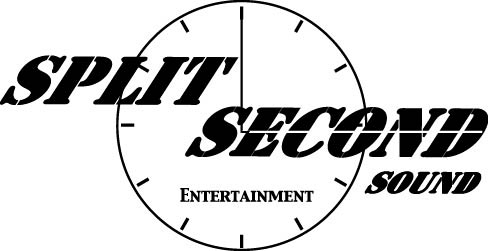 1230 West Morehead street, Charlotte, NC
Best DJ Company in the State!
Reviewed on

12/10/2014
Hannah D
When I first booked Split Second Sound, I was a little hesitant. When I dreamt of my wedding day, I always imagined I would have a band. After several recommendations and an initial meeting with Vinny, the founder and owner, I knew I made the right decision. Vinny and his staff are professional, fun and absolutely brilliant at what they do. He communicated with me clearly and effectively through my engagement and called me a week before the big day to confirm all the details. I had one request for Vinny... coming from a small town, I was concerned that out-of-town guests would be uncomfortable dancing. I had an image of an empty dance floor with people blankly staring at each other as club music roared in the background. I couldn't have been more wrong. Vinny kept people on their feet from start to finish, playing everything from funk to Top 40 hits! People were dancing, laughing and having an absolutely blast. One month later and people are still raving about what a party the wedding was. But what's best about Vinny and Split Second Sound is that they make the wedding day effortless. They made sure that my husband and I, along with our wedding party, knew exactly where to be and when so we didn't have to stress over details and timelines. If you're considering booking Split Second Sound, do so immediately! I guarantee you won't be disappointed. They are hands down the best DJ professionals in Charlotte, and probably the state.
---
Exceptional Entertainment
Reviewed on

4/04/2014
Michael S
Split Second Sound was recommended by a family friend for my daughters wedding. I must say that it was spot on a great recommendation. We met with Vinny the owner and discussed our requirements. Vinny chose Jonah to be our DJ, but Jonah was more than that, he was an entertainer and kept the party rolling all night. SSS has a very good process. They have an online form the client can utilize to document song choices, wedding party names and roles as well as phonetic spelling of the names to ensure correcct pronunciation. Jonah also met personally with the bride and groom shortly before the wedding to finalize the agenda. Jonah was the emcee for the evening and everything went like clockwork. I was told he is the most requested entertainer, and I can see why. The DJ can either make or break your event, choosing Split Second Sound will be one of the best vendor decisions you can make.
---
Couldn't have asked for more!
Reviewed on

3/26/2014
Nicole L
I have nothing but good things to say about working with the SSS office group and our DJ day of - Dennis. The office group was quick to respond to any questions or concerns I had. Vinny sat down with us for our introduction meeting and we felt comfortable enough to book SSS as soon as we got home. From our first face to face meeting, working with Dennis was reassuring (which is great for any bride!), professional, and fun. We couldn't have asked for more. Dennis was very thoughtful and thorough when going through our music selections and day of schedule. He was an absolute neccesity day of, reminding us of schedule and explaining things calmly on a day there is a lot going on. Beyond that, he was a fun guy with a great sense of humor. Best of all, everyone at the wedding had a blast! I would reccomend SSS to anyone.
---
Wonderful Day!!!!
Reviewed on

4/07/2015
Kelly M
Derek was wonderful at our recent wedding!!! Derek did both the ceremony and reception music. Split Second Sound was great and easy to deal with. Derek made the day very special for our family. The guests were talking about how awesome the music was and how easy to talk to he was. I did not worry at any point about what was coming next because I knew Derek was on top of it and prepared for whatever was going to happen. From the beginning Derek was in communication with us about how we wanted things to go. He was able to offer suggestions to make the day exactly what we wanted. He took the time to get to know us and understand what we wanted. I just can not say enough about how he took the stress away and that is priceless on your wedding day. I highly recommend Derek and Split Second Sound.
---
So much fun!
Reviewed on

3/11/2015
Kristie B
Derek Andreas with Split Second Sound did an awesome job. He actually did my sister's wedding about 5 years ago and it was such a great time and a good party we thought we'd use him again! He delievered! Our guests were a mix between young and old and he did a fantastic job of playing relatable music for everyone in attendance. I have received many compliments on the music that was played and what a great job he did keeping the party going. For me Derek called and spoke with me before the wedding, worked with us on our chosen songs and reassured my parents! We will definitely keep them in mind for future events. I highly recommend Split Second Sound.
---
Jan 2, 2015 Roof With A View Wedding
Reviewed on

3/03/2015
Wydea W
Jonah with Split Second Sound was our wedding DJ. Prior to the wedding we met to get to know each other and Jonah was sincerely interested in us as a couple. We had a lot of songs we wanted to hear during our reception and he played every one of them. Our dance floor was packed - Young to Old, people had a blast! I would absolutely only hire and refer Split Second Sound to all my engaged friends. Vinny, the owner, worked with us and helped us book the perfect package and schedule Jonah. Jonah felt like, and now is, a friend. He was a DJ and MC and our supportive friend at our wedding. Great, Great, GREAT time!
---
Great Party
Reviewed on

3/01/2015
Lisa H
Jonathan, our DJ did an amazing job at our daughter's wedding! He really took time to get to know the bride and groom and really cared about their ideas of what they wanted for their special night! Loved his personality and he was so much fun to work with. He had every age group up on the dance floor! Would definitely recommend them!
---
Split Second Sound is the BEST!!!
Reviewed on

2/09/2015
You will not regret your decision to use Split Second Sound as your wedding DJ! We used DJ Levar Gladden and loved him! He is so professional and a great entertainer! Plus he is the nicest guy and I really felt like he cared about us and wanted to give us exactly what we wanted at our reception! He was always available to chat and helped with our reception flow! This is a wonderful company!
---
Split Second Sound The Best
Reviewed on

12/10/2014
We were so happy that we selected Split Second for our wedding reception. Joey was fantastic and kept everyone dancing and enjoying the music. We received many compliments and our crowd was a large variety of age groups meaning many types of music. Thank you Joey for making the evening so much fun!
---
Mike from Split Sound
Reviewed on

12/10/2014
anita m
Mike from Split Sound did an excellent job for our event. He was professional and kept things upbeat and lively. I had alot of feedbacl from my out of town guests that complimented him on being able to be so versitile for our event! I will definitely use him at my next event!
---
Outstanding customer service and DJ!
Reviewed on

12/09/2014
Split Second Sound is one of the best vendors I have ever worked with! Our DJ service cancelled on us last minute and i contacted Split Second Sound and they were able to provide us with a wonderful DJ our crowd loved! Thank you Split Second Sound! I recommend them to everyone who's searching for the best DJ with top notch Customer Service.
---
So Much Fun!
Reviewed on

12/04/2014
Katie M
We found out about Split Second Sound after attending a friend's wedding in 2012 and I was so impressed, I knew we would book them on our wedding day! Jonny was our DJ, and he did a great job of figuring out our style, what we were looking for, and how the timeline of the evening should go for maximum dancing time. He also handled our ceremony music, which was perfectly timed and executed. We had such a great time and received so many compliments on how fun our reception was. We highly recommend SSS!!
---
Great Hosts- so flexible!
Reviewed on

12/02/2014
kasey f
Split second sound helped our wedding go smoothly. We had a big schedule scramble due to some very wet, cold weather. Jonah and his assistant for the evening made everything roll along so that no one would have known it hadn't been originally planed that way. The music selection was great and they payed close attention to the crowd's response. They played the classics in the beginning and then played the more modern stuff at the end after a lot of the older guest had left. they were great announcers for the night and hosted a great party for us. Worth every penny! Thanks Jonah and SSS family.
---
Multi-culture wedding/music, AWESOME job incorporating both!!
Reviewed on

12/01/2014
Neil (DJ), Mark (MC) and Split Second Sound Family, Thank you so much!! Honestly I don't feel the words do it justice. Split Second Sound did an amazing job!!! Our wedding was a combination of Persian and American music and because of the DJ and MC it was flawless!! People left saying how much FUN they had and that it wasn't just a "Persian wedding" or just an "American wedding" it was a perfect blend!!! And seriously I owe it ALL to ya'll because you managed the music and flow. THANK YOU!! -Rachael November 2014
---
could not have asked for a better company/DJ
Reviewed on

11/24/2014
Lauren Y
We absolutely LOVED Jonah. When I was looking for a DJ I just put a simple status up on Facebook hoping to get some good feedback. I had about 20 comments, 16 of those where either recommending Jonah from split second sound or just split second sound in general. After going in and meeting with LeVar I was blown away by this company and had no hesitation hiring them. I truly believe its the best decision I made in my wedding process.Everything that could go wrong in a wedding process went wrong at our wedding. We lost our venue 6 weeks before and we where our new venues 1st wedding, needless to say there where a lot of hiccups on that day. I was blown away at the professionalism of Jonah not only on the day but the whole process. He went above and beyond to make sure all of my questions were answered, he was always willing to give his professional opinion on what would go the most smooth. The day of the wedding the was beyond amazing! He made the wedding go so smoothly and was so detailed in every single thing. and also got out on the floor led the dances and was so much fun! I would recommend split second sound to anyone who is looking for a amazing company/DJ. These people really have it together which really puts a brides mind at ease.
---
Oh what a night!!!
Reviewed on

11/23/2014
Theadora T
Everything about our experience with Split Second Sound was smooth. We used this vendor for our ceremony, cocktail, and reception. We also used uplighting to enhance the ambiance of our reception space. Split second sound makes your music choices easy to organize with a form for the bride and groom to fill out to really personalize the day. They even had popular options for some of the times you may find it hard to pick a song. Not only was their timeline flow perfect, but it made my solo planning a breeze when it came down to passing the torch to my day of coordinator. LeVar did an amazing job of incorporating different music throughout the night at the right times. No party music was pumping while people were sitting and eating, and no boring or quiet music was played during the excitement of the party. Also, having a second hype girl there was great! She really helped keep the crowd alive. We wanted a party with everyone out of their seats, and we got it!
---
Dancing your shoes off
Reviewed on

11/23/2014
Soomin S
We had awesome music throughout the entire reception for our wedding, thanks to Split Second Sound and our DJ, Levar! They were so fun to work with when coming up with ideas for the songs and the playlist to set the tone for the overall reception and I couldn't have had a better time jamming out and dancing with our guests. Levar definitely knew how to get the crowd moving and graciously accommodated all of our requests for the music without any interruptions or awkward transitions, which must've been hard because we had such a wide variety of the types of music we wanted played - but Levar did it! It was evident by the way none of the guests wanted to leave the dance floor, even after the end of the reception was announced, how much they enjoyed the music. Thank you Levar and Split Second Sound for making our night so memorable!
---
SSS = SucceSS
Reviewed on

11/20/2014
Erin R
Split Second Sound is awesome! DJ Derek provided the atmosphere for one heck of a wedding! I met with the DJ and we spoke one-on-one about the event and Derek gave several great ideas that were great successes on wedding day. His professionalism, attention to detail, personality and stage presence were second to none. I would highly recommend SSS and Derek as DJ of your wedding, our wedding was the event of the year according to our friends.
---
Best DJ for Multicultural Wedding!
Reviewed on

11/07/2014
Sou C
During the beginning phase of our wedding planning process, we dealt with a lot of hiccups with some of the vendors. My fiancé, now husband, knew Vinny personally and assured me that this experience would be different and he was right. Upon meeting Vinny I knew instantly that he was a stand-up guy, who delivered on his promises; which he did and more on our wedding day. We expressed our concerns of combining three cultures (Lao, Peruvian, America), the language barriers, an eclectic group of friends and that it was going to take a miracle to get them all out on one dance floor together. Vinny made us feel at ease by talking about his experiences with multicultural weddings but most importantly, his humble beginnings and why he is so passionate about his job. We connected instantly and knew it was a no-brainer to hire SSS. Till this day, our family and friends talk about how great the music was and what a spectacular job SSS did. Our wedding was unforgettable and SSS help commence our evening with their unwavering commitment to get our guests engaging but above all making sure we were happy. We will always be grateful for their service!
---
Awesome Wedding Reception!
Reviewed on

11/07/2014
Mallorie M
Split Second Sound went above and beyond our expectations for our wedding reception. Our DJ, Jonathan, did an amazing job of encouraging crowd interaction and making everything flow smoothly. They were sure to cater to our specific desires and make it an experience that was specific to us as a couple. One of our favorite parts of Split Second Sound was the fact that they operated in a two person crew; one person operated as an MC and one person operated as a dancer/crowd energizer. We would recommend them to anyone planning a wedding!
---
Best Wedding DJ Ever
Reviewed on

11/04/2014
Sandy B
I have been to my fair share of weddings so when it came time to pick the DJ for my wedding I did as much research as possible. When I meet with Vinny from Split Second Sound for the first time, I knew that I was making the right choice. Not only does Vinny provide excellent DJ services but he helps make sure that all of the vendors are working together to make the entire experience great. I told Vinny that I like all types of music and plan on staying on the dance floor the entire night, which I did! Vinny helped get everyone on the dance floor. My guest enjoyed that they were asked what kind of music they would like to dance too as well so that everyone got a little input on the party. Vinny also helped me plan two surprises during the reception, one was a mix he created for my father daughter dance that incorporated a family-friend breaking it down with my father and the other was a crowd pleasing Jaws Theme to the garter removal. We had the best time and didn't want the party to end. If you want your reception to be the best party you have ever been too you have to book Split Second Sound!!! We hope to have another event where we can have Vinny and Split Second Sound come out and get us all dancing again!!!
---
Highlands, NC wedding DJ
Reviewed on

10/27/2014
Caroline D
I am happy to say we absolutely loved working with Split Second Sound and would recommend our DJ, Eric, in a heartbeat. Their sound system was top of the line and they did a great job matching us with a DJ. Our day turned out perfectly and Eric was a MAJOR part of making it exactly how we wanted. Not only was he accommodating to us and all our music requests (both prior to and during the wedding) but he truly made us feel like a guest at our own wedding. All our friends and family had nothing but great things to say about him... nobody wanted the music/dancing to end. Eric even stopped by the coffee shop we were at the next morning to say congratulations and goodbye before he left town; he is a true professional and we hope to use him again in the future.
---
Rockin' All Night Long
Reviewed on

10/22/2014
Alyssa M
My husband, Josh and I researched vendor after vendor for our wedding. Split Second Sound however, was a definite from the moment we met with Vinny. The process SSS has in place helps us crazy brides every step of the way! After completing the online portion (which breaks down each section of the wedding) a DJ was assigned. Our DJ, Mike, was amazing! He worked with our schedule as we coordinate times to discuss our big day. I had absolutely no worries and our ceremony and reception turned out just as planned! We had a wide range of guests from babies to great grandparents and EVERYONE was on the dance floor all night long! SSS knows just how to make your day unique and special. I still continue to hear how our wedding was a blast and wouldn't have changed a thing!
---
Great DJ
Reviewed on

10/16/2014
Mausi M
After meeting with Vinny and comparing his company to another DJ company, I knew Split Second Sound would be the perfect company to rock our wedding. Their online system and administrative assistants make communication with the company very easy. The DJ we were ultimately assigned was overall very good. At first he was great by responding to all our emails. After meeting with him we had our doubts whether he was a great fit for us for various reasons, including: he only responded to each email after a follow-up was sent and the first draft of the timeline looked nothing like what we had discussed during our meeting and submitted online. We liked and appreciated that he played all our must-play songs and stuck to the do-not-play guidelines we provided him with. He smoothly transitioned from song to song and whenever the dance floor was getting too empty, he changed the song without making it sound awkward. He played no slow songs at all, which we thought was too bad. Unfortunately, at the end of the night he made me feel extremely uncomfortable. Despite knowing that I did not want to be in the center, dancing for everyone, he announced at the end of the night that my husband and I would dance in the middle of the dance floor to the final song of the night and everyone was supposed to form a circle around this. This was never discussed and made me extremely uncomfortable. Thankfully he realized he had made a bad choice and tried to remedy it as good as he could. Albeit the little hick-ups outlined above, I whole heartedly recommend Split Second Sound to everyone who wants to have a great wedding reception with a full dance floor.
---
Amazing Wedding DJ
Reviewed on

10/07/2014
Courtney G
We hired Split Second Sound to be the DJ at our wedding reception and we could not have been happier with our choice. We went into the day confident after having almost every one of our other wedding vendors how awesome this company is. Plus, we met with our DJ, Vinny, prior to our wedding to go through the details and we left feeling very pleased with our decision to go with this company. Vinny did a fantastic job deejaying our wedding!! There were people on the dance floor the whole night, which is exactly what we wanted. Everyone at our wedding had a blast and the music was a big reason for that. Having a great DJ was one of the most important things for us when we planned our wedding and we definitely felt like we got exactly what we hoped for! Definitely recommend Split Second Sound!
---
Send Email