Home

Split Second Sound
About this Vendor
Entertainment Hosts for Weddings & Events
Split Second Sound is the most referred DJ company from within the wedding industry professionals & past clients. Brides & Grooms of today want something new, exciting & different from the typical cookie cutter DJ. Split doesn't just provide entertainment.... we create it!
Details
Ceremony, Reception, Wedding
MC Services, Recorded Music, Sound Equipment, Music
Contact Info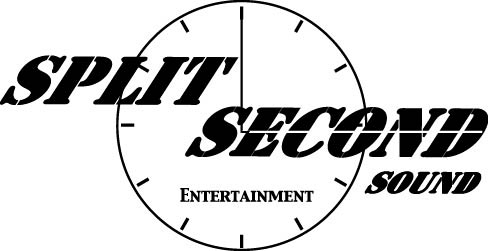 1230 West Morehead street, Charlotte, NC
Best DJ Company in the State!
Reviewed on

12/10/2014
Hannah D
When I first booked Split Second Sound, I was a little hesitant. When I dreamt of my wedding day, I always imagined I would have a band. After several recommendations and an initial meeting with Vinny, the founder and owner, I knew I made the right decision. Vinny and his staff are professional, fun and absolutely brilliant at what they do. He communicated with me clearly and effectively through my engagement and called me a week before the big day to confirm all the details. I had one request for Vinny... coming from a small town, I was concerned that out-of-town guests would be uncomfortable dancing. I had an image of an empty dance floor with people blankly staring at each other as club music roared in the background. I couldn't have been more wrong. Vinny kept people on their feet from start to finish, playing everything from funk to Top 40 hits! People were dancing, laughing and having an absolutely blast. One month later and people are still raving about what a party the wedding was. But what's best about Vinny and Split Second Sound is that they make the wedding day effortless. They made sure that my husband and I, along with our wedding party, knew exactly where to be and when so we didn't have to stress over details and timelines. If you're considering booking Split Second Sound, do so immediately! I guarantee you won't be disappointed. They are hands down the best DJ professionals in Charlotte, and probably the state.
---
Exceptional Entertainment
Reviewed on

4/04/2014
Michael S
Split Second Sound was recommended by a family friend for my daughters wedding. I must say that it was spot on a great recommendation. We met with Vinny the owner and discussed our requirements. Vinny chose Jonah to be our DJ, but Jonah was more than that, he was an entertainer and kept the party rolling all night. SSS has a very good process. They have an online form the client can utilize to document song choices, wedding party names and roles as well as phonetic spelling of the names to ensure correcct pronunciation. Jonah also met personally with the bride and groom shortly before the wedding to finalize the agenda. Jonah was the emcee for the evening and everything went like clockwork. I was told he is the most requested entertainer, and I can see why. The DJ can either make or break your event, choosing Split Second Sound will be one of the best vendor decisions you can make.
---
Couldn't have asked for more!
Reviewed on

3/26/2014
Nicole L
I have nothing but good things to say about working with the SSS office group and our DJ day of - Dennis. The office group was quick to respond to any questions or concerns I had. Vinny sat down with us for our introduction meeting and we felt comfortable enough to book SSS as soon as we got home. From our first face to face meeting, working with Dennis was reassuring (which is great for any bride!), professional, and fun. We couldn't have asked for more. Dennis was very thoughtful and thorough when going through our music selections and day of schedule. He was an absolute neccesity day of, reminding us of schedule and explaining things calmly on a day there is a lot going on. Beyond that, he was a fun guy with a great sense of humor. Best of all, everyone at the wedding had a blast! I would reccomend SSS to anyone.
---
Reviewed on

7/31/2015
Split Second Sound is AMAZING - everyone we talked to was so nice and they are very easy to work with. They are so responsive and reasonably priced. They provide such a peace of mind when it comes to the music for your wedding - you don't have to worry about a thing! They reach out to you to get to know you and your finance and your taste in music and what you are looking for and they reach out the week of the wedding to make sure everyone is still on the same page - they also have back up "on call" just in case something comes up! Our DJ was Derek Andreas and he was LEGIT (so was his assistant that helped with getting everyone up on the dance floor and even taught some dance moves!!) - so nice, great ideas, everyone at our wedding had a BLAST and the dance floor was packed from the moment the music started. They are more than just a DJ - the run the whole reception for you!!! We received tons of compliments and we are so thankful for Derek and Split Second Sound!
---
Reviewed on

7/28/2015
Melissa S
Where do we begin? Split Second Sounds was by far the best decision (besides saying I Do!) that we made during our entire wedding planning. From the first time that we met with Vinny we knew that we wanted him to be apart of our big day. We hired Vinny for our rehersal dinner and wedding and even three months after the wedding people are still talking about how awesome Vinny and his team were. We even had a close friend of ours call her wedding planner the very next day to confirm Vinny for the April 2016 wedding. I cannot say enough about their professionalism, enthusiasm and skill! Vinny took the time to get to know my husband and I during the planning and by the rehersal dinner it was as if he knew us for years with his song selection, etc. We had a wedding coordinator but honestly, Vinny ran the show and kept everything on track. His team - Brandon and a female DJ were awesome! Brandon was even out on the dance floor getting our guests involved - singing, dancing, participating and helping our videographer get the best shots! He even stole the show with our flower girl! Vinny -- we are so thankful that we had the pleasure of woing with you and your team.. We're sad it's already over but look forward to using you for future events and seeing you at friends weddings! Thank you again for making our wedding day the best day of our lives!
---
Reviewed on

7/19/2015
Patricia G
The Split Second Sound family was fantastic from start to finish. Joe Verde was our wedding reception DJ and he made sure everything ran smoothly. We had people on the dance floor all evening - even people who claimed they "didn't know how to dance"! I highly recommend Split Second Sound.
---
Reviewed on

7/13/2015
Shelby B
Had an incredible experience w/ SSS. Derek, our main DJ, was incredible. He touched base w/ me two weeks prior to the wedding talking about expectations, etc. He also touched base the week of the wedding double checking all plans and changes. Last minute, I decided to extend the wedding & he was so great about it!!! He provided the MOST AMAZING reception. From the cocktail hour, to the dance party, it truly was a great experience. I would highly recommend this entire company for ANY event, especially for a good party!
---
Reviewed on

7/10/2015
KELLY R
We loved LeVar! Everyone told us how great the music was and how he kept the night going! LeVar paid extra attention to all the details we asked of him to make our night special!
---
Reviewed on

6/30/2015
Meaghan K
Split Second Sound was recommended to us by a co-worker when we started looking for a DJ. We could not have been happier with the recommendation for the company and our DJ, Derek, was absolutely fantastic! He was very responsive and attentive. We had several calls to discuss our music choices, the vibe we wanted for the wedding and where all of the guests were coming from. He took the time to ask for the state that everyone was coming from so he could incorporate that into the evening. Derek was great at getting people out onto the dance floor and engaging everyone for the entire evening. At the end of the night, he provided us with a CD of all the important and must play songs. Now, we have that CD as a beautiful memento from the day. The setup was great, the sound quality was awesome and he was there well before the ceremony to get everything setup and make sure there were no issues. We could not have been happier with our choice to use Split Second Sound and we would request Derek for any event we could possibly ever plan.
---
Reviewed on

6/30/2015
Terri S
I booked Split Second Sound for my daughter's wedding and it was well worth the investment. I was concerned that our guests were non-dancers, but Jonny and Giovanni had everyone dancing. I found out later that Jonny introduced himself to the guests and encouraged them to make song requests. I think the ultimate compliment came from one of our relatives who said we really need to consider hiring a DJ for future family events. I felt the reception was a big hit and a lot of fun. Split Second Sound was a major factor in making the reception very memorable.
---
Reviewed on

6/25/2015
Katie K
Split Second Sound made our wedding so much fun. The company was a pleasure to work with. They were very professional, and we got so many compliments on the DJ's. They played great songs and had everyone up on the dance floor. They were on top of everything the whole way through our wedding, and made everything flow so smoothly. We would definitely recommend Split Second Sound to anyone we come across!
---
Reviewed on

6/23/2015
Tabitha H
Derek Andreas with SSS was the DJ of our wedding. He did awesome! Request him. He got every family member and friend up and dancing during the reception. He kept the order of events going perfectly. He was very willing to please when it came to what we wanted as the bride and groom. He was just a text message or phone call away during the wedding planning process. His charisma, enthusiasm for his work, professionalism, and experience were exactly what our wedding needed. And I have no doubt that's the standard to which SSS holds all their DJs. Every guest said it was the most fun they ever had at a wedding- that's exactly what we wanted to hear!
---
Reviewed on

6/23/2015
Stephanie M
Split second sound by far exceeds our music needs on our we doing day! Mike was an awesome DJ that kept the guests on the dance floor. Guests commented for days about how awesome our DJ was! Mike took the time to listen to our requests before the big day and then followed through with them. Split second sound was a great company to work with and I would highly recommend using them for your DJ needs. Couldn't be happier with our choice to do business with SSS!
---
Reviewed on

6/17/2015
Heather H
I need you to know that my wedding day, June 12, 2015 was one of the most stressful days of my life. My flowers were wrong, it started raining before my outdoor ceremony, etc. That being said, I never once had to worry about my music or my DJ. From the minute we first met Jonah we knew we were making the right decision. To begin with he was there throughout the planning process, and always available if I needed to change anything. Then my big day came and he rolled with it when we had to be moved inside. And then the party started. My now husband and I wanted a party. And Jonah delivered. From taking requests from our guests and thankfully knowing when to run those by us, and when to just go with it. He is a true DJ, being able to mix the songs just right in order to make the night flow seamlessly. Our guests were a rowdy bunch who just wanted to dance and karaoke to Don't Stop Believing, wanted to do interpretive dance to Bohemian Rhapsody, to wanting to do the Cupid Shuffle (which he knew to not play). Jonah made it work and made it amazing. We cannot thank him enough. He even danced with me to Man in the Mirror, and photo bombed my selfie with my new husband. I laugh every time I look at it. The average age of our wedding was about 38, and Jonah knew how to get everyone of them on the floor. Most of our friends can be quoted as saying, "If more weddings were like this one, I'd go to more." We owe it to Jonah. So thank you guys and especially Jonah for making our "wedding" AKA a party with a 5 minute ceremony as a formality, the best day of our lives.
---
Reviewed on

6/16/2015
Abby C
DJ Derek and Anthony were PHENOMENAL! We used SSS for our ceremony sound as well as the reception. Derek took the time to get to know us in order to bring us the reception we dreamed of. The guys brought their A-Game from being early to set up, getting the pianist sound ready (which wasn't on their initial to-do list to but they picked it up behind the scenes anyways) to awesome ideas and intros, a monogram, uplighting, and the perfect song mix to keep the dance floor full! Their energy was contagious and we have received so many compliments! Thank you for your amazing work and dedication to make our special day an exciting event for everyone! Kudos!
---
Reviewed on

6/02/2015
karen p
WOW! What more can be said about Split Second Sound?! If they aren't the best DJs in Charlotte, then I'm one of Santa Clause's elves. Our first encounter with SSS was at a friend's wedding a year ago. My wife and I had the best time we had ever had at any wedding. Most weddings and parties we attend, at least half of the guests have dance floor phobia. At this event, everyone danced, sang, and laughed for most of the night. It was mayhem and the formula for success was so incredibly brilliant and unlike anything we had ever witnessed before. Shortly after their wedding, we got engaged, and the first hire we had in mind for our wedding (even before the venue) was to lock down Split Second Sound. We chose Vinny as our DJ. For those who aren't enlightened, Vinny is the gameday DJ of the Carolina Panthers! With more than 30 years of experience, he is a far cry from your "every event fits all" and "set it and forget it" DJ which is so common. Vinny was not only extremely professional and caring for the success of our big day, he went the extra mile to put my wife at ease with the coordination process (for us men who have been there before, keeping your future wife's stress at bay during the engagement can prove challenging at times -- Vinny is a seasoned veteran at this). Vinny is MUCH more than a DJ; he completely coordinated our entire wedding weekend, single-handedly with ease. From the rehearsal, to the rehearsal dinner, to the moments leading up to the wedding, Vinny was always there to pep talk us into the next five or ten minutes. He did this with our other vendors also. His goal was for us to "not worry about a thing and just live in the moment on our big day" and we were able to do just that! Vinny told us that every wedding he does is different because every wedding has different guests and those people might feel different from one day to the next. He's superb at channeling the mood of the party and allowing the sonics to accentuate that emotion. Everyone had SO much fun at our wedding reception. People of all ages danced; even the ones I didn't think would. Gio, Vinny's assistant and our hypeman, kept everyone on the dance floor hype while Vinny made jokes and mixed all sorts of fast-paced songs together with occasional slow dances. No 'Cha Cha Slide' necessary to get everyone dancing. The mix blends were DJ competition level. If a song didn't catch fire (rarely), Vinny quickly transitioned into another track that got everyone's spirits up again. The most amazing part to me was what happened after our "exit". We did our "exit" an hour before the party ended to get good photo lighting. Seriously, how can any DJ take a bunch of people who are ready to leave back to the dance floor? Vinny MASTERFULLY made it happen: "everyone come back to the dance floor, we got something special from the bride and groom". Everyone was dancing again and this time, EVEN MORE INTENSELY than before the "exit". The energy level was so high at the last song, everyone was shouting at the top of their lungs. I lost my voice. Case point, SSS is a liability for your big day. For my wife and me, there is no way we would have done all of this again without the credibility and experience of Vinny, Gio, and Split Second Sound.
---
Reviewed on

6/01/2015
Lisa L
Jonny is THE MAN. He listened to us and the type of atmosphere we wanted for our reception. He gave us great suggestions, worked really hard to pronounce the names of our parents (cultural Asian names), and delivered exceptional service on all levels. He was a perfect match for us. The night of the reception, his assistant was also awesome. They're so friendly and fun. I will always rehire them two. Will be calling this company again for any of our other party needs.
---
Reviewed on

5/30/2015
Jami L
Jonah was the DJ for our wedding reception and he was outstanding! He made the whole room of all ages come together! He was so much fun and all of our guests absolutely enjoyed his fun personality! I can not say enough good things about our experience with Jonah! He made the evening perfect!!
---
Reviewed on

5/29/2015
Allison C
Split Second Sound is the best! They were very professional every time I met with them. I was worried about having a pushy, loud DJ and they were anything but. They made all my guests feel at ease and played all my favorite songs!
---
Reviewed on

5/28/2015
Lindsay D
We had Mike as our DJ and he was amazing! He did both our ceremony and reception and did a fantastic job! Our venue was an outdoor rooftop which I was nervous about but having his expertise made us completely at ease. He had the perfect song choices from the prelude all the way through the last song and helped make the flow of the evening perfect! People are still talking about our dance floor!!!! He even brought an assistant DJ that built the momentum and kept the party hopping all night long. I highly recommend Split Second Sound!!!
---
Reviewed on

5/19/2015
Crystal P
I don't know where to begin to tell you how great Derek and Tony were! Everyone always told me that no wedding goes perfectly as planned. I guess our one thing was that our ceremony magicians did not show up. Fortunately, these guys were on the spot, and with only phone call, they were inside, setup and downloaded our ceremony music. They literally SAVED the day! Of course, I could tell you what everyone else already has, the reception was just as wonderful as I expected, and EVERYONE complemented us on our DJ throughout the night. All ages enjoyed the night from 5 years old to 85 years old, we were all dancing! There are no words that could thank these guys for the phenomenal job they did!
---
Reviewed on

5/13/2015
My son got married May 1, 2015 and we used Split Second Sound. They were amazing. Jonah was our dj and did an awesome job. Everyone was dancing all night long. They were going around and asking tables what music they wanted to hear and were very accommodating to our needs. I loved everything about them. My son and his wife were very impressed as well. They meet with you before and ask all your preferences and details for the event. Don't look anywhere else, just hire them for your next event!
---
These guys are amazing
Reviewed on

4/26/2015
Thank you so much for making Caroline and Sasha's wedding the best ever!!! You go beyond what is expected and then some. If you ever need a reference, just reach out to us. We could not be more pleased with the terrific job you did for us!!!
---
Split Second Sound=the BEST...you're missing out and wasting time if you consider anyone else
Reviewed on

4/25/2015
Lucretia Y
Vinny & Split Second Sound will make your Reception the Best EVER. They were in constant communication with us all night long and never let the party's energy die down even for a moment. If you're going the DJ route - which I personally, am so happy with that decision - these guys are the absolute best, if you go with anyone else, or look for a better "deal" or discount, I don't care where your wedding is, pay for them to dj your wedding reception, you'll be missing out if you don't! The number one thing people remember is the experience they had at the reception, Vinny made sure every single person danced & had a blast. 100% best money spent working with this company. They absolutely MADE our wedding reception!!! Love them and would recommend them to any bride-to-be.
---
AWESOME DJ
Reviewed on

4/24/2015
Lynn L
LeVar is the man! He is SO fabulous he kept the party going! He knew exactly how I wanted the night to go (he basically read my mind!) and played all of my favorite songs!! I got SO many compliments from everyone (from my friends to my mom!) and all ages seemed to be having a blast! He was able to keep the reception going so that we could do the things we had to do (cut the cake, toss bouquet etc.) without making anything seem like an interruption. Serious talent! I would recommend SSS to anyone and particularly I would recommend LeVar!!
---
Send Message