Home

Stephen Ludwig Photography
About this Vendor
Through our lens we tell your story.
Contemporary island photography is our specialty. Let us at Stephen Ludwig Wedding Photography help you capture the memories and excitement of your wedding day with our photojournalistic style and friendly fresh approach.
Details
Contact Info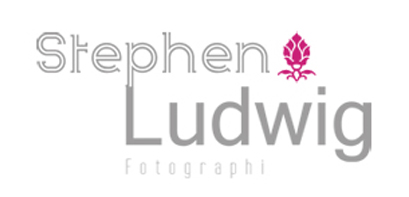 P.O. Box 10734, Honolulu, HI
all the Hawaiian Islands
No one compares!
Reviewed on

5/30/2014
monique w
Stephen was amazing. The photos are absolutely incredible. No wedding photography that I have seen even comes close. He was so easy to work with, he went above and beyond expectations and has such an amazing eye for detail. We can not thank him enough for his services!
---
2 Oct 2013 - Wedding Package 2 (4 hours)
Reviewed on

10/19/2013
adam t
We have yet to receive our photos as the wedding was only a few weeks ago but we are so pleased that we went with Stephen! He was extremely friendly, helpful and attentive during the planning process with his prompt responses and kind suggestions on how to proceed when we came up with questions or inquiries. He was also incredibly professional when shooting for us and we could really see that he has a passion for what he does which is great because it made everything seem so fun and enjoyable. We really liked how Stephen would think on the fly and incorporate various things that he would notice on-site. For example, he noticed that we had little plush pigs that we had our guests sign for us and so he suggested we take several pictures with the pigs. Stephen also picked up on some of the more interesting cultural decor / permanent fixtures there were at the venue and had us strike a pose or two nearby to make for interesting and candid shots. All of our guests praised Stephen for how great he was and we even noticed that he stayed beyond the four hours that we had contracted him for so that was really nice of him! In addition, he kindly offered to expedite the setting up of a mini gallery for us so that we could print out a few shots for inclusion in our thank yous which was a very nice touch. We are so glad we went Stephen and are confident that he successfully and beautifully captured our special day. We would 100% recommend Stephen.
---
Consistancy is the Key
Reviewed on

10/03/2013
Kalona O
Stephen and I have been working together for about 8 years. He has always provided outstanding images and can change his style to accommodate any request and to fit any wedding theme. One of my client's had a vintage style wedding. Stephen used different photo shop techniques to give that vintage look to some of her photos. The bride was very impressed as she is a photographer herself. You have to always ask the questions. You can never see everything that a talented photographer/artist can do on one website. Stephen has a very calm and fun personality and can get along with anyone. There is nothing worse then attitude on a wedding day! Consistency is very important as a professional photographer and Stephen has never dissapointed anyone, ever. I can promise all of my clients that their photos will be amazing and Stephen will go above and beyond to get everything he sees that needs to be photographed. I am proud to be able to write this review because the success of the vendors I use as a wedding coordinator makes my own business successful. See you on the next one Stephen!
---
Reviewed on

7/12/2015
We just received our wedding photos from Stephen and couldn't be happier! We chose him to be our photographer because of his simple, bright, colorful style and that is exactly what he delivered. The photos are clean, capture the beauty of HI, and are above and beyond our expectations! He took a variety of photos and poses to really give us lots of options, which is important since our ceremony was very small (just us and our parents) so it's good that all of the photos of only 6 people don't look the same. He was also very easygoing and we enjoyed him being a part of our big day. I would highly recommend Stephen for any of your Hawaii photography needs - he is just absolutely wonderful!
---
More than a photograph
Reviewed on

6/30/2015
Anna H
If I could give more than 5 stars I would, Stephen is absolutely amazing! We looked at many photographers but found that after looking at 3-4 sample weddings that all of the pictures started to look the same. We were looking for something different, something artistic, filled with color and life and energy and that is just what Stephen gave us! He was so open to our ideas and really took them on board, we even brought along our surfboards for a few shots! Looking at Stephen's sample weddings I could tell right away that no two weddings were the same each was unique to the couple and this was so important to us. We were overseas at the time we were planning our wedding and even over Skype Stephen made us feel really comfortable and it was so easy to talk to him and share our ideas. On the day of our wedding it was such a pleasure to work with him, he was so positive and kind and genuinely seemed excited for us and that we weren't just another wedding. He captured everything we were hoping for and so much more! Our photos turned out fabulous and the fine art images even more amazing. We received them as agreed upon and on time and Stephen was always very responsive with our questions. Three years later after our wedding we still love our photos and couldn't be happier with the experience!
---
So happy we chose Stephen!
Reviewed on

2/28/2015
Stephen was our photographer for our Kauai wedding. He was a pleasure to work with, very professional and helped us every step of the way from the planning right through to the big day. For people who don't usually like being in front of the camera, he made us feel very comfortable! He listened to what we wanted and also suggested creative poses and locations. Our pictures turned out amazing and we are so happy to have them! I would highly recommend Stephen as a wedding photographer!
---
Couldn't be happier!
Reviewed on

2/15/2015
Meagan B
I spent months deciding on a wedding photographer and couldn't be happier with our decision! The images were gorgeous and time was clearly put into them. True art! It was pricey but only in relation to having a wedding on the mainland.
---
Quality and value
Reviewed on

2/08/2015
We hired Stephen to capture all the moments on our big day in Kauai and would highly recommend him to other couples. We were so impressed with how professional, patient and personable Stephen was. The quality and value for money was outstanding, as was his customer service leading up to and after our big day. Looking back on our photos, we are so glad we had Stephen there capturing all of the special moments, especially those that were missed during all of the hype.
---
Outstanding Photographer
Reviewed on

1/26/2015
Tiffani R
When we decided to have destination wedding in Maui, HI, my rigorous research began. I searched and researched several photographers in Maui, but I didnt feel like any of them really captured what I had in mind. Our wedding pictures were important to us, especially since we were having a destination wedding and our photos would really be all we could share with guests that could not attend. I expanded my photography search to all of Hawaii and I knew instantly when I came across Stephen Ludwig's website that I wanted him as our photographer. I reached out to him and communicated mostly via email, and he was always professional and responsive. Closer to the wedding I sent him some of my own Pinterest inspired request and he welcomed them. On the day of the wedding, he went above and beyond, he made the best use of the 3 hours we budgeted for his services. His natural art for photography was very apparent the day of the wedding and I knew then that our pictures would turn out great. When we were able to view our pictures on the online gallery, we were blown away by how great they were. We definitely recommend his services and would use him again in the future.
---
Best Photographer!
Reviewed on

12/03/2014
From the moment I met Stephen he was so easy to work with. He was happy to work with our ideas. He has the most extraordinary eye for detail. We had an engagement shoot as well as having himself and Litton, his assistant, as our wedding photographers. They really were incredible. The photos turned out better than we could have hoped. We consistently get compliments on our photos. They really went above and beyond our expectations and we can not thank them enough. We would recommend him to anyone with 100% confidence. After all the excitement of the wedding has passed you are just left with the photographs and memories and the moments Stephen captured make us feel like we are reliving our wedding day. Thank you Stephen and Litton!
---
The best photographer ever
Reviewed on

10/27/2014
Nicole C
I was planning my maui wedding from where I live in California. I did not have an opportunity to see the venue or meet the photographer before my wedding so I will admit I was a bit nervous. I was so impressed with Stephens professional attitude. At the wedding he made my husband and I so relaxed. We also had plenty of time to enjoy the wedding rather than feeling like we were taking pictures the whole time. He definitely made it a lot more fun. He was also very creative with the photos he took we have a variety of backgrounds, poses and many pictures of everyone. Somehow he managed to be everywhere all at once. If you are looking for a photographer I would highly recommend Stephen Ludwig.
---
Talented Photographer
Reviewed on

10/22/2014
Heather m
Stephen was one of the only photographers that I found that utilizes the landscape and architecture with the brilliance of bright light. In the midst of romantic ethereal photography, Stephen was a breath of fresh air and creativity. While his photos speak for themselves, upon meeting Stephen, my husband and I got along like we had all known each other for years. Prompt with email and phone calls and happy to meet pre-wedding for a photo wish list review. Stephen and his assistant were prompt, professional, friendly and courteous to all of our guests and seemed to fit right in with the party. I highly recommend Stephen for your e-sesh or wedding!
---
Our Special Day!
Reviewed on

10/19/2014
Fantastic wedding ceremony on the beach at Kahala Resort! What a location and everything was perfect. The palm trees in our wedding photos will remind us of that special wedding day in Hawaii forever. Stephen is very professional and knows how to bring out the best in his clients for wedding photos. He even hooked us up with a Hawaiian officiant to perform the ceremony and chant Hawaiian and a musician to play music. We couldn't be happier with our Wedding Photos, they will give us a lifetime of memories. Thanks again to Stephen and his wonderful staff. Aloha Nittaya
---
Stephen Ludwig
Reviewed on

10/17/2014
Stephen did an amazing job capturing our wedding with stunning pictures! His patience and ability to make anyone feel at ease was one of a kind. When we return to Hawaii for our anniversary, we will surely be contacting him again for additional pictures.
---
Exquisite photos, excellent service
Reviewed on

10/09/2014
Stephen was our photographer when we married the first time seven years ago. We loved his work so much the first time we are hiring him again for renewing our vows this year! From our first communication he was responsive, professional, and provided a thorough explanation of the services he provides. He delivered exactly what he promised and we expect he will do the same this time around! Stephen's presence during our wedding was lighthearted and energetic. He was gracious with our families and friends. I was amazed by the detail he seemed attentive to while photographing from every possible location and angle during the wedding. When we received the photos it was evident that he DID see every detail. He captured even the most mundane details as moments of great beauty and meaning in the story of our special day. The photos were exquisite. We can't wait to see those he will share with us this time!
---
Awesome!!!
Reviewed on

9/18/2014
geoff l
Working with Stephen was great! Not only is his work amazing, he's super easy to work with and just a pleasure to be around. I knew when I sent him an email he would respond quickly and take the time to make sure all my questions were answered. I really appreciated that shortly after our wedding he sent a link to a website where we were able to view/download our photos. The site was very user friendly and it was a great way to share our engagement and wedding photos with family and friends. I would highly recommend using Stephen Ludwig as your photographers!
---
Amazing to work with!!!
Reviewed on

8/10/2014
Stephen was awesome :) Me and my husband don't normally spend so much time in front of the camera, but the 4 hours on the day of the wedding and 2 1/2 hours the day after photo shoot sped by super quickly. He made us feel comfortable and assured us that we were doing great! I was even more blown away when I received all of the pictures. It was obvious that he spent a lot of time editing. I am ecstatic about how well they all came out, I get to relive that day over and over again :D I highly recommend Stephen Ludwig to capture snapshots of your special day.
---
Wonderful photographer
Reviewed on

7/17/2014
Mia H
We got married in Maui in 2009 and were thrilled with Stephen. Our pictures were amazing and he was great to work with. We're going back to Hawaii for our 5 year anniversary and he's planning to shoot our family photos. I'm excited to work with him again. Mia
---
Stephen Ludwig - Amazing Photographer
Reviewed on

7/16/2014
Stephen is a nice guy, with great services. He is the best photographer that I have even used, so the quality of photos is fantastic. Compared with the price, it is a good deal, very high return with reasonable price. Stephen is an art driven guy. He loves photo shooting and makes it as his career. He has great talent on that. The best photos only come out with the connection between souls of clients and photographers. He works always with his heart. His delivered photos to clients are pure art from heart. That is why I like Stephen. Thank Stephen for taking engagement photos for us. I would like to highly recommend him to other new couples. Hopefully, I would be back to Hawaii again in the future, so I can take more photos with Stephen for my family. Ricky
---
Picture Perfect Hawaii Engagement Pictures!
Reviewed on

6/30/2014
Tasha S
We wanted to take engagement pictures when we were in Hawaii but we were crunch on time since we were going to be there for a short time. We went through tons of websites and reviews on the plane and had only that to relay on which can be stressful since we didn't have time to interview any of them in person. When we got there we narrowed it down to a few photographers and when it came time to choose the one. We really loved Stephen Ludwig's pictures the best and his professionalism. He was very laid back from the start and put us at ease during the entire photo shoot. We completely trusted the pictures would turn out great at the end and it did! He was so accommodating with our turn a round time knowing that we needed them sooner. We really enjoyed working with Stephen and recommend him!
---
Amazing photos from an amazing photographer
Reviewed on

6/26/2014
To put it simply I love my wedding photos. I was trying to choose photos to print and had a hard time because I LOVE THEM ALL which led me to leave this review. It means a lot when I look at my photos from my wedding a year ago and it brings a smile to my face and tears to my eyes. Stephen captured everything perfectly and timelessly. More importantly he was very friendly, professional and easy to work with. I recommend him to all of my friends who are getting married and I would hire him again for an anniversary shoot or family shoot or anything other photo shoots that I may need in life.
---
No one else comes close
Reviewed on

9/26/2013
Three things to describe Stephen Ludwig Photography: EXCELLENT SERVICE, REASONABLE PRICES,OUTSTANDING PHOTOS. I heard about Stephen Ludwig photography from a friend who lives here on Oahu. After browsing through his website I was quite impressed. My sister (who lives on Maui) was tired of having the same vendors on Maui to choose from and when she asked me if I knew of any wedding photographers on Oahu that were good, Stephen quickly came to mind. My sister flew over a few times to get wedding stuff done and we were able to sit down with Stephen and talk about the kind of photos she wanted. He brought with him photo books and everything was so unique looking and the shots were nothing like I had ever seen! My sister was so grateful I came across his site. He showed up at the hotel where we were getting ready and got right to work. We all know getting ready on your wedding day is half the wedding in itself! He wasn't one of those "you're getting in my way" photographers. He let us do what we needed and worked around us not us around him. He went back and forth from our room to the guys room (which I might add was on the other side of the hotel) and was able to catch such intimate moments. During the cocktail hour, Stephen went around taking candid photos of our friends and family and he even sneaked in a few professional photos of me and my boyfriend and great family pics. The reception itself was huge!We have a pretty big family and there were about 500+ guests in attendance. Stephen was booked for 6 hours but to our surprise he stayed longer without charging us. My sister was worried that he was going to miss his flight back to Oahu and that he would charge us more but he said "I stayed because there was still so much more things I wanted to capture for you". You will not find ANYONE else as easy to work with and good as Stephen. I am really impressed with the quality of work he produced and will definitely be booking him when it's my turn to walk down the aisle!
---
Great Pics! Great service!
Reviewed on

9/23/2013
Really liked the attention to detail and all of our Wedding pictures. Could be more happy with Stephen. He was a master at photography. Great suggestions for content. Would recommend to all my friends and anyone else looking for remembrance of that special day. Thanks again to Stephen and his assistant Litton.
---
Talented Artists
Reviewed on

8/28/2013
It's no secret that Stephen & Litton are very talented photographers, artists and people! I've seen their work through friend's wedding photos and they are fantastic at what they do. I also recently attended a friend's wedding that Stephen had shot and it was great to see him in action. These guys are genuine, friendly and professional! I would definitely recommend them to my family and friends and also look forward to working with them in the future!
---
Beyond excellent!
Reviewed on

8/27/2013
Mistee U
Stephen has true talent! Not only does he capture beautiful & wonderful moments that will last a lifetime, but he makes sure everyone is relaxed and comfortable (and having fun!) during the photo shoots. Having the privilege of being the Maid of Honor, I couldn't have asked for a better experience during the wedding party photos and also the moments Stephen captured in the little remaining time I had with my best friend (the wonderful bride) before we headed down to the ceremony. Stephen Ludwig Photography is amazing, I have become a big fan of this talented team! Mahalo! :)
---
Send Message