Home

Sterns Catering Co.
Details
Cajun, Southern, American, French, Greek, Italian, Latin American, Mexican, BBQ, Fusion, Seafood, Specialty
Buffet, Catering Delivery + Setup, Chef Stations, Family Style, Menu Tastings, Passed Appetizers, Seated Meal, Servers, Food + Catering, Service Staff
Contact Info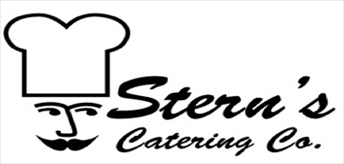 Reviewed on

5/20/2016
Katie H
Absolutely incredible! We loved working with Sterns! They have a huge menu, which was great! We got to pick a variety of items and have a really good spread at our wedding. At the tastings, they had full portions for each person, which was really appreciated. They were really... Read More helpful with putting together our menu and got everything taken care of at the venue. People still tell us how delicious our wedding food was! So happy we chose them!
---
Amazing!
Reviewed on

3/29/2015
Lindsey M
From day one, working with Layla was so easy. We went in for our tasting, wanting a beef and chicken option. I'm not a huge chicken fan but thought it was ok, Layla insisted I come back and try a different chicken option, which was very good. She was always quick to respond... Read More to emails whenever I had questions. For the actual reception, she brought my groom and I preselected plates, and the food was still as delicious as I remember and many guests mentioned how good the food was, and there were a lot of empty plates. Layla was constantly running around making sure everything was cleaned up, all with a smile on her face. The food portions were perfect too, everyone had enough to eat and there was hardly any leftover. I would definitely use them again. The food was well priced, delicious and the staff was friendly.
---
Great food! Poor bartender services.
Reviewed on

3/26/2014
Karina B
Stern's Catering was one of our many catering options my husband and I checked during our wedding planning. When we went to the food tasting, we could not have been more pleased with the quality of the food and it was just as great on our wedding day. The food and presentation... Read More at the wedding was excellent. The one downside we experienced with Stern's Catering was the bartender service. We specifically told the catering staff and the bartender to start serving food and drinks after the ceremony and wedding party introductions were over. However, drinks started getting served prior to the ceremony and then the food was then served in between the ceremony and introductions. Adding on to that, when my husband dropped the keg he told the bartender that it was already pump and ready to serve. The bartender decided to pump the keg anyway which caused the keg to only serve foam for the entire reception and we ended up taking most of the keg back. Since we had been relying on the keg, we needed the wine rationed which we had to request repeatedly to not fill the wine glasses completely full to make sure we had enough alcohol for the entire night. Overall, Stern's Catering was very good at their core catering business. I would definitely recommend them to any bride minus the bartender services.
---
AMAZING!
Reviewed on

6/21/2012
layla k
Sterns Catering Co was amazing! From the moment I called Sheila she was very friendly, helpful and quick to respond (I had my "quote" within an hour)! The food was delicious... we had the chicken picatta, salad, rolls, a fruit tray and the raspberry bars.... and my guest raved... Read More about it! I had 150 guests and they can be very needy at times but no matter what we wanted or needed the whole staff was very attenative and friendly. I would definitely recommend Stern's Catering Co. The food, owners, wait staff and bar staff made my wedding MY DREAM DAY!!! Thanks Sterns!!!!
---
Great food, poor bar staff
Reviewed on

6/07/2012
Serra H
I'm giving this four stars based on Sheila and her husband (the Sterns') and the food quality. Sheila Stern and I (along with my mom, my MIL, and my husband-to-be at different times) met multiple times. She was AMAZING: helpful, informative, creative, honest, fun to be around. I... Read More met her husband once as well and he was equally as delightful. The food for the wedding day was just as discussed and just as yummy as our tastings previously. So for this aspect I give it my fullest recommendation. My only restriction on the quality of this vendor was the bar staff hired. They were friendly to meet walking in to my reception, but there was a HUGE issue. We provided all our own liquor, beer and wine (including champagne), so we were aware of what we had and didn't have to the bottle. My MIL was told very early on in the reception that they were out of champagne which was not at all possible; guests were also told there was no jack daniels when we had brought 2 three-liter bottles. My MIL was obviously upset and told them that neither of these issues could be a reality, so miraculously, both of these things showed back up within 30-45 minutes. The bartenders told her that they "found" them in the parking lot! Our family and friends brought all of that alcohol into the venue earlier in the day so there's absolutely no excuse that it wandered out to the parking lot. I feel hesitant to make assumptions but I feel like there was a violation of trust here for sure. I would recommend hiring bartenders you personally know or someone highly recommended by friends rather than use Stern's staff. The food staff was awesome, but not so much for the bar staff.
---
Awesome food!
Reviewed on

10/16/2011
Brittney G
Sterns was great! Sheila checked in with me several times before the wedding to make sure they had the schedule & the food we wanted. The the sterns waited at the venue until we showed up. The waitstaff was great and the food was awesome!
---