Home

Stiletto Fire
About this Vendor
You've Found The Right Band For Your Wedding~!
A NEW BREED OF WEDDING BAND ENTERTAINMENT!! If your event matters, work with the best and book Stiletto Fire.  ~~~ Stiletto Fire is a premium band designed for weddings, festivals, corporate events, and fundraisers.  ~~~ We are an incredible new breed of wedding bands.  We have a song list that spans all the age groups and generations. To start off we have a huge modern lighting array and sound system that really sets us apart!  On top of that we have amazing musicians and can range from a small group up to a large 9 piece show band!   We love getting out on the dance floor to interact with the crowd and to invite people up on the stage with us too! Lastly, for the people who aren't dancers, our amazing light show will let them just sit back and enjoy the show. READ OUR REVIEWS!!
Details
Guitar, Keyboard, Percussion, Piano, Saxophone, Trombone, Trumpet, Vocals
Country, Dance, Disco, Folk, Hip-Hop, Jazz, Pop, R&B, Rock
After Party, Rehearsals + Parties, Ceremony, Reception, Wedding
Live Music, MC Services, Sound Equipment, Music, Equipment, Rentals + Equipment

Contact Info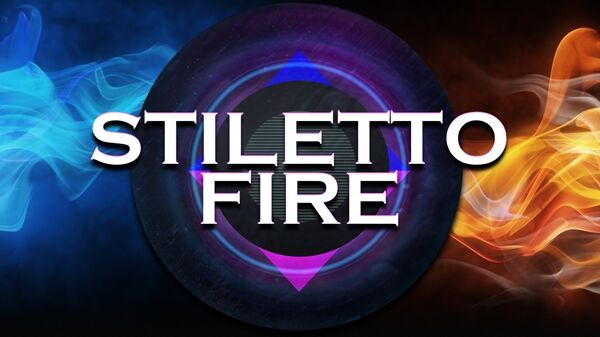 Reviewed on

10/18/2016
Kelly F
It seems many brides have positive reviews where the band is a "highlight" of the night and has "everyone dancing" -- often making it hard for a new bride to decide between vendors. Let me assure Stiletto Fire has all those qualities and more. The fabulous communication -... Read More think a response in a day or less - began right after booking (Jeff hosted a welcome skype session right away despite the wedding being over 11 months away!) and continued thought the wedding night. He offered to learn new songs for us (we took them up on this!) and handled all the logistics with the hotel on his own, saving us stress. We even emailed Jeff suggestions for the playlist when the bands on break, 36 hours before the wedding (I know, that's rude of me) and he added our requests to the playlists without blinking an eye. The night of the wedding, Jeff and Stiletto Fire only exceeded the high bar they had set for themselves leading up to the event. They kept the party moving, rolling from one song to the next, MC-ed flawlessly, had mash-ups prepared (at our request), danced on the floor with guests(!), allowed guests on the stage with them(!), and provided their own props for people to get jiggy with. They literally put on a show for us, oh and happened to have absolutely amazing voices as well! They are the best decision we made about this wedding. Lastly, to top it off, during every interaction Jeff was always a warm, genuine, friendly person. Who doesn't love an expert at their craft AND a good human?! Hope to see them around the Cleveland area more!!
---
Reviewed on

10/24/2017
Isabelle M
First of all, I wish there was the option of giving more than five stars!! Jeff and his band were just the most spectacular decision we made for our wedding, and they absolutely stole the show! We still have so many of our guests telling us how much they loved them, and my mom... Read More even asked if they had a CD she could buy!! It was an absolute blast of a show. But even beyond that, Jeff provided a level of customer service from day one that was just unparalleled. He went the extra mile for us over and over again and never once made it seem as if we were annoying him (and we were pretty annoying at times!). He puts you at ease and makes sure that you know he will go the extra mile to make sure your special day is spectacular!! Couldn't recommend Stiletto Fire enough. And can't wait until the next time I see them play at Caesar's casino!!
---
Reviewed on

4/07/2017
Rachael S
Stiletto Fire played at our wedding last weekend and they were amazing. We first found them online and watched their countless videos from their events, and the way that they got the crowd involved was exactly what we wanted for our reception. We went to an event to hear them... Read More play, and if their sound didnt seal the deal, their customer service definitely did. Their customer service is awesome. Jeff is so personable and professional, and he sets all your worries at ease. He responds to emails and calls within hours usually, which is great when you are busy with wedding planning. Stiletto Fire had a jazz trio play during our cocktail house, and then they introduced all of us into the hall so perfectly. Stiletto Fire leaned at least six new songs for our wedding, including a special duet for the father-daughter dance. They took all of our requests into account, and they were able to adapt their sound to so many genres of music. They got all of our guests onto the dance floor and played requests. I honestly could not have asked for a better experience. I know choosing music for your event is very important, but I assure you that Stiletto Fire is amazing and will work with you to create the perfect set list for your event. They play everything -- oldies, rock, country, jazz, rap, and modern music. Their strong musical talent, lively energy, and customer service are worth every penny. Thank you Stiletto Fire for making our wedding reception so memorable!
---
Reviewed on

11/06/2017
Eileen B
Stiletto Fire was amazing at our wedding! They kept the dance floor rocking all night. They were responsive and accommodating. They even learned and performed our first dance song!
---
Reviewed on

10/25/2017
Jack E
We are very happy we selected Stiletto Fire as our wedding band. They were fun to listen to, fun to watch, and fun to dance to! Jeff Fab was very nice in making several set list song changes for us in the weeks heading up to the wedding and the band even learned a new song just... Read More for us! The stage set up was cool too. You will have a great time if you choose these guys for your event. We guarantee it :)
---
Reviewed on

10/17/2017
April S
Love love love! Jeff anticipated all our needs as far as being an m.c and the music was phenomenal! The band learned a few songs for us including our first dance. Our dance floor was full until the end of the night! Pretty sure our guests asked for 4 encores! Highly recommend!!!
---
Reviewed on

9/28/2017
Marisa L
We had Jeff and the Stiletto Fire Band for our wedding on 9/23/17 it was an absolutely amazing night, the best night of our lives. Jeff met a few weeks prior with myself, my husband, and my parents. Music was very important to us since my Dad was a professional wedding singer... Read More way back when. My Dad and I made the entire playlists for the cocktail hour, dinner, and band breaks Jeff and his team made sure the songs were in the order requested and everything was perfect! The band even learned a song that my Dad sang with them and it was one of the most memorable moments of the night and sounded so amazing something I and every guest that was there will cherish forever. The band plays a great variety of music and had the entire party dancing until the end of the night - guests wanted to hear more even after 12:30am! They got the kids up on stage and entertained with the party hats, instruments, and glow sticks. Also the big kids adults and of course our friends were on stage in hats all night long. What a great evening, the music was on point. We had added the saxophone player who sounded amazing as well. The professionalism by Jeff and the Band truly made the night. The stage and lights were also impressive. The hall director was so impressed by the band and so were all of the guests I keep getting phone calls, texts, and more compliments from everyone wanting to know Stiletto Fire and to let us know how amazing the night was. This was the best day of our lives and we are so glad we chose Stiletto Fire - We highly recommend them for any event and appreciate all the work they put into our wedding day.
---
Reviewed on

9/18/2017
Jill D
We had the Stiletto Fire Modern Duo perform at our brunch wedding (ceremony, cocktail hour, and reception) and they were amazing!! Jeff and Kerri are extremely talented, friendly, and easy to work with. We had endless compliments from our guests and many even asked for their... Read More contact info. The Duo is a great alternative to a full band at an affordable price point. I would highly recommend them for a great live entertainment experience!
---
Reviewed on

8/25/2017
Emily C
CANNOT say enough good things about them! They were so much fun, tons of energy and knew exactly what the reception needed! Jeff is so talented and they were such a great find!
---
Reviewed on

7/22/2017
Alli R
Stiletto Fire did an amazing job! They kept the crowd dancing and happy - and sounded amazing! Definitely recommend them!!!!
---
Reviewed on

7/14/2017
Michael F
The BEST wedding band! Stiletto Fire had the dance floor at our wedding reception packed from the first song they played until the end of the night. Our family and friends keep telling us that we had the best band that they've ever heard at a wedding or any other private... Read More party. Jeff from Stiletto Fire was so professional and easy to deal with from day one. We decided to go with the extra band members, including the horn section, and we're glad we did. Didn't add much to the cost, but the extra sound really helped put it over the top. Stiletto Fire brought their own amazing lighting and video screen, which was very nice. Just professional and talented in every way. They even passed out fun hats and light up sticks to our guests which ended up being a huge hit. One of my friends came up to me during the reception and said, "I can't believe that the same guy who was just rapping just sang a country song... and he nailed both songs!" We had guests that ranged in age from 20-93 and there was something for everybody. Jeff even let us see the set list a few weeks before the reception and eliminated a few songs from artists that weren't our favorites. All of the little extra touches that Jeff suggested just make everything go smoothly and perfectly. Someone at our party even hired Stiletto Fire for their company Christmas party. Can't say enough good things about Jeff and this band. If you're searching for the best band for your wedding... hire Stiletto Fire today!
---
Reviewed on

6/30/2017
Brian S
Spectacular!! They are the perfect wedding band. I booked Stiletto Fire for my daughter's wedding. Kerri sang at the ceremony, accompanied by the keyboardist, and "wow" what a great voice! The horn section played during cocktail hour and they definitely got us and our guest in a... Read More great mood for the night. Jeff introduced the bride and groom and wedding party for a grand entrance. By the time the toast were done and dinner consumed, the crowd was busting! Stiletto Fire is awesome!! They led our family through a fabulous night of dancing and celebrating the bride and groom. Kerri and Jeff joined our guest on the dance floor many times. The whole band is very talented and professional. Countless numbers of guests gushed about the performance of the band. I spoke to a few guests who now are using Stilleto Fire as their benchmark for wedding planning. My advice, skip the DJ, call Jeff Fab!!!
---
Reviewed on

6/05/2017
Angela M
Amazing!!!!
---
Reviewed on

5/29/2017
Carissa S
This band is awesome!! Exceeded all of our expectations by far!! They made our wedding a great experience from the time we walked in until the time our reception ended!! We even got on stage with them at the end and it was awesome!! Everyone danced all night and said how great... Read More the band was!! We would hire them for another event without hesitation!! They rock!!!
---
Reviewed on

5/21/2017
Ryan S
Band is awesome. Interacts with crowd and made our wedding day so special. Thank you again.
---
Reviewed on

4/05/2017
Trevin M
Stiletto Fire is AMAZING!! We hired them to perform at our wedding and could not be happier! Jeff is great to work with, he makes planning very easy and caters to your needs. They are the reason our wedding was so much fun! For 4 straight hours, the dance floor was packed. I... Read More received countless praises and compliments from guest at the wedding on how great the band was. I will recommend Stiletto Fire to everyone. People would be stupid not to hire these guys. Stiletto Fire is the only way to go!
---
Reviewed on

3/13/2017
Megan H
I can not say enough great things about Stiletto Fire! It was so effortless working with Jeff to plan the music at our wedding. He was very quick to get back to emails or phone calls. Stiletto Fire kept people on the dance floor all night and so many people had great things to... Read More say about the band after our wedding. Would highly recommend!!
---
Reviewed on

9/19/2016
Lauren H
Absolutely amazing! Everyone had and incredible time, everyone had been talking about how great the band was! Simply the best!
---
Reviewed on

7/10/2016
Jeff and Kerri are amazing! Jeff met us multiple times before the wedding to make sure the song list was what we wanted. During the wedding he came early set up speakers and lights made us worry free. He and Kerri would adjust the song choice according to the crowd reaction.... Read More They joined us in the dance floor made everyone wanted to dance. They are very funny and easy going. At midnight of our rustic wedding, Kerri joined all of our friends, sang with her feet in the hot tub. We felt like they were part of us, had so much fun. The next day, 3 neighbors mentioned they loved the music so much that they sat on their deck and enjoyed it for hours. We definitely would book them again for our future parties.
---
Meet The Owner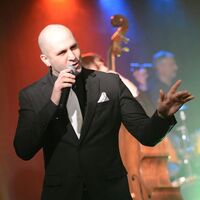 Jeff Fab
Jeff is a world class entertainer who got his entertainment start on Cruise Ships. He moved up to musical director and then eventually started writing and producing all the shows on high end cruise liners. His experience in everything from musical orchestration, to lighting design make his band Stiletto Fire one of the top musical acts in the Metro Detroit Area. Let his experience and knowledge from working on the most discerning cruise companies and casinos work for you on your special day.