Home

Studio 7 The Salon and Spa
About this Vendor
For Your Wedding Day and All Other Days
Congratulations, you've got a ring on it! Studio 7 The Salon and Spa is a full service salon and spa here to help you look and feel your best throughout your engagement and wedding day! We are available for hair, makeup, facials, waxing, massage and nail appointments, for the Bride and Groom. As for the wedding day, we are available for hair and makeup, both in salon and on location for the wedding party, Mothers of the Bride and Groom, and any guests who wish to look their best.
Details
Beauty Group Bookings, Hair + Makeup Trials Available, Hair Stylists, Airbrushed Makeup, Eyelash Extensions, Makeup, Makeup Artists, Nails, On-Site Hair + Makeup, Facials, Massage, Waxing, Spas, Beauty
Contact Info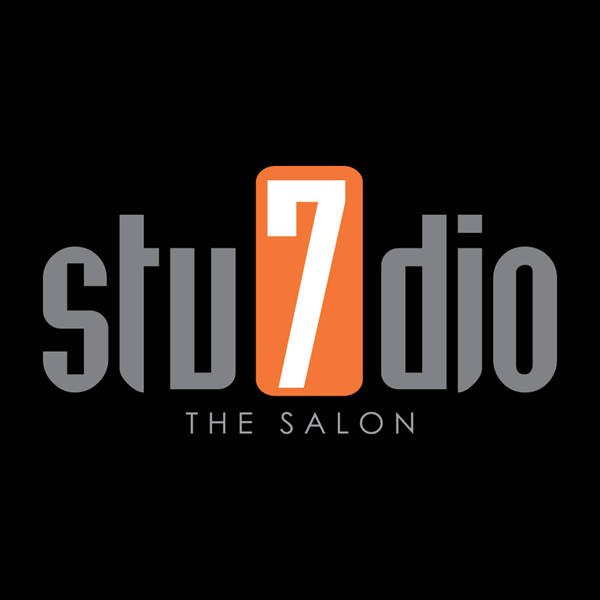 Reviewed on

7/15/2017
Katherine S
I could not have been happier with how my hair turned out for my wedding last month. For informational purposes, I had an outdoor wedding (on one of the hottest weekends in June) that was fairly small without a bridal party. I have natural and thick hair, and humidity + summer... Read More heat was a big concern of mine for my summer wedding. I have had hair stylists do my hair for special occasions before with results that were just "okay" but did not look super professional or have that wow factor. That was definitely a must for my wedding, which was why I was so nervous when I started researching a vendor for my hair styling needs. Molly did an amazing job throughout the entire process (and especially with the final result!). I went in for a trial a couple of months before the wedding, and Molly walked me through the whole way. I had a particular style in mind (an updo) and she did a great job of duplicating it while also suggesting a few things that gave it a more personalized look for my hair type and style. She asked me if I had any concerns or ideas that I wanted, and was very open to me changing or tweaking a few things with my style need be. I loved Molly so much after my trial, that I went in for a treatment and style for my dress rehearsal as well (I got an amazing look that everyone loved). The day of the wedding, I chose to have my hair styled at a hotel in Annapolis. Molly arrived super on-time, fully-equipped and ready. She communicated with me the day before the wedding and confirmed all the details, including arrival time, etc. Molly worked quickly but diligently and stayed on-schedule (which is a feat considering how much hair I have on my head!). She finished just in time for me to relax and finish the rest of my preparations. My mom had a slight hair emergency (she had wanted her usual hair stylist to handle her hair, but the results were not cooperating with the weather) and Molly was so kind enough to do a quick touch-up for her, which she definitely did not have to do--she went above and beyond! I 100% recommend having Studio 7 handle your wedding hair style needs! If you want dependable and professional, there are definitely the place you need to go to.
---
Reviewed on

2/23/2017
Joanna M
Megan and Aubrey did a phenomenal job on my hair and makeup for my wedding. I have never felt more beautiful in my life. The look on my fiancé's face when I entered the room says it all. Thank you so much for making my wedding day all the more special!
---
Reviewed on

8/27/2016
Maureen B
Let me first say. I am OCD picky, especially when it comes to my hair. I was recommended to Molly by my trusted hairstylist for her updo specialties. She did not disappoint! All the other girls did a fantastic job on my maids (down with soft curls) hair too. I was also really... Read More impressed with the staff as they without hesitation worked as a team to quickly change my mothers updo since we wanted it to be higher. They made us feel comfortable and made sure to give us exactly what we wanted.
---
Reviewed on

10/25/2016
Jackie H
Studio 7 was CRUCIAL in our wedding day! I essentially lived at the salon and studio for the month prior to my wedding. They're truly a one stop shop for all of your wedding beauty needs. Ayo made my face soft and glowing with a personalized one month facial regimine- Yessi is a... Read More MASTER at nail art- and Molly and Megan are just as always amazing. Molly made my hair and makeup stunning. Our wedding day was so windy we weren't able to have our cocktail hour outside because our tent and hightops were blowing away but my hair held up ALL NIGHT despite the wind. To put that in even more perspective, my husband and I's first looks were on our rooftop deck- in the wind that was making a tent blow away. My makeup also did not fade the entire event. Molly and Megan both did an amazing job putting my sister, mom, and mother in law at ease since none of them have had their hair and makeup done professionally. They are amazing at listening to what they wanted and mimicking the style to THEM. not just standard cookie cutter wedding looks. They came to my hotel room and set up and broke down like pros. It was so nice to not need to worry about relocating day of. They even recommended a Spotify playlist to set the mood. Their hair, makeup, and salon services are amazing but even more important than that, they're all just kind, good, and fun people- all of my girls liked just hanging out with them for the day. A thousand thank yous to Studio 7 Salon!
---
Reviewed on

7/30/2016
Nasrine M
I've been a loyal client to Studio 7 for the last eight years and followed them to their new location in Mt. Vernon when they moved from Federal Hill. I have always been incredibly impressed with the team and how directly involved the salon owner, Rosalind, is in all facets of... Read More her business. Rosalind has been styling my hair for years and has done an amazing job with reviving and maintains my once lifeless frizzy hair. I've never had a better experience at any Salon and love how incredibly knowledgeable they are and how exceptional they are at cutting/coloring/styling hair. With every visit, I walk away more educated and feeling gorgeous! The team at Studio 7, is truly passionate about the Guest experience and are always 100% committed to ensuring you walk away feeling and looking your best. Recently, I got married in Baltimore and decided to book the Bridal Suite for the day. My expectations were exceeded in everyway and I was very impressed by the entire experience! Megan Germershausen took the lead with scheduling and coordinating for my big day. She detailed an itinerary for all of my girls and coordinated for me to have my hair, makeup and nails all done the day of. It was so convenient to be in a full service salon. The bridal suite was a fun, bright and relaxing space for us to spend our day. We felt right at home and greatly appreciated the hospitality that we received all day long. Molly Mummert styled me with a beautiful pin curl. I wanted to wear heavy extensions and although this style looked simple and elegant, it was a very difficult one to create. She executed it flawlessly and I loved the Hollywood Glam look that she created for me. Megan and Aubrey styled my girls and did a great job sticking to the schedule and creating a beautiful glam look unique to each person. I am so glad that I chose to book Studio 7 on my wedding day and highly recommend this to any bride! You will not be disappointed.
---
Reviewed on

7/24/2016
Sarah H
The one aspect of the wedding that I was most nervous about for my wedding was my hair. I had gone to three hairstylists (one of whom had been doing my hair for years) and no one could get my hair up securely, and no one did a nice job. My mom finally decided to take over the... Read More search (thanks mom!) and found Megan at Studio7. We drove down from NY for literally a 2 hour appointment because at this point we were desperate to find someone who could do both our hair and the bridal party for the wedding in less than a month. I was SO happy we wound up going to this hair trial. Megan not only got my hair up, but was able to deal with my changing my mind at the last minute on the day of the wedding. Megan also brought Aubrey who did a fantastic job on the bridesmaids' hair as well! The stylists arrived on time, were super professional, were great to have around during the day as we got ready and were super great about packing up and letting us finish up getting ready once our hair was done. I loved the way my hair looked on the day of the wedding and it stayed all night. My mother and the bridal party also loved their hair. I would highly recommend signing with this vendor. It was a little over our budget (and make sure you know what style you want your bridesmaids hair to have because this needs to be decided before hand. I had initially said everyone's hair up and paid for all up-dos and then two of the girls decided to wear their hair down but we had already made the payments and couldn't be refunded - I was so stressed on the day of the wedding and focused on not letting anyone see it that I just went along with whatever the bridesmaids wanted and I didn't even notice), but well worth it in the end not to have to worry about what I was going to do with my hair and to have peace of mind that we were in good hands. Thanks ladies for making us feel beautiful! Everyone looked great and will definitely keep you in mind for next time we're in Baltimore!
---
Meet The Coordinator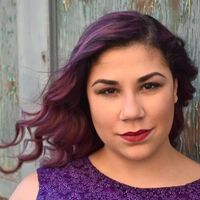 Carly M. Henderson
Carly has been with Studio 7 the Salon and Spa since 2015. She has loved weddings since she was a child, and has been involved in almost every aspect of the wedding industry, from Wedding Dresses, to Jewelry, to coordination. Carly is so excited to be part of your journey to making you the most beautiful version of yourself for your wedding day!