Home

Studio Emme
About this Vendor
Boutique Floral & Event Studio
Studio Emme is a boutique floral and event studio offering design and planning services. Whether you are planning a lavish affair or an intimate family gathering, we take the elements you love and style a look to suit your celebration. We look forward to meeting you!
Details
Aisle Decorations, Centerpieces, Plants, Decorations + Accents, Bouquets, Boutonnieres, Flower Arrangements
Contact Info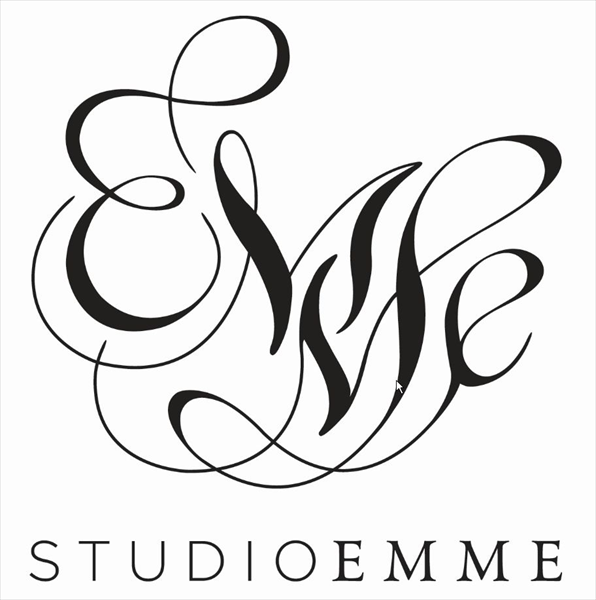 2721 E 38th Street, Minneapolis, MN
Brought my vision to life and exceeded all expectations!!
Reviewed on

10/15/2014
Josefina A
Molly and studio Emme were absolutely phenomenal from our very first interaction! She took the few examples of what I was picturing, and expanded on them, turning my wedding into something out of a fairy tale for a fraction of the price I had been previously quoted by another Minneapolis florist. She was eager to work with me, my dreams, and my budget. Her and Her crew showed up on time and set the ceremony space, and the reception space up with super speed and efficiency! Studio Emme was one of very few vendors we hired that not only met our expectations, but exceeded them!! I would recommend this shop to anyone and everyone! This level of service is hard to find.
---
Beautiful flowers and much more!
Reviewed on

9/04/2014
Jennifer S
Studio Emme took care of not only all of our flowers for our wedding, but also cafe lights for the reception and many decor items, and even created a special logo for our wedding. Everything was beautiful and just like we wanted it, and we enjoyed working with Molly throughout the process. She is very professional, and really went above and beyond in having everything be great for our wedding. We put our trust in her for the overall look of the wedding, and it paid off. I highly recommend Studio Emme!
---
Studio Emme is AMAZING!
Reviewed on

7/10/2013
Kristen A
I chose Molly from Studio Emme to do my floral because she is not only incredibly talented, but was so detailed from the very beginning -- through the proposal process all the way to the wedding day. She spent so much extra time sending countless emails, questions, pictures, and ideas to make sure we were on the same page creatively and on budget. The flowers were even prettier than I had envisioned! Everything was absolutely gorgeous and we got so many compliments from guests. Molly goes above and beyond for her clients, is a pleasure to work with, and ger work is awesome. Highly recommend her for your wedding or event, you won't be disappointed! We are big fans of Studio Emme!!
---
Reviewed on

6/17/2015
Lindsay J
If I could give a lower rating, I would. I met with Molly to discuss flowers for my wedding a little over a month ago now. We met at her studio and had a nice, quick consultation. And then I never heard anything back. I have emailed multiple times and called multiple times. I did get ahold of her partner on the phone once who told me she would return my call but weeks later no response. I do not have the biggest budget so I understand if she could not make it work for us. I can only assume that is the problem, but a simple email or phone call indicating that they cannot be the florist would have been appreciated. Very unprofessional.
---
Don't waste your time
Reviewed on

2/13/2015
Amanda S
I see all of these good reviews coming in but unfortunately I didn't get to experience anything good from this florists. To begin with she was 20 minutes late to our appointment, and now its been over a month and never received our quote. What a waste of my time, I don't know about you but to me this is very bad business! As a florist designing weddings, you should know how crucial time is to brides. We as brides put a lot of work into planning our wedding and it makes me furious how she wasted my time. There are many wonderful florists around the cities, find one that knows how important communication and time is!
---
Unbelievably Talented!
Reviewed on

2/11/2015
Kristina K
Molly is incredibly talented and has an wondrous work ethic. Not only did she do the amazing flowers for my winter in MN wedding (which is difficult enough with the weather), but she did decor, seating charts, and other items that truly sets her apart from the competition. Her and I spent hours putting ideas together and somehow she managed to make the ideas in my head come to life at my wedding. We had a large order as we had very large centerpieces and the floral decor was quite extensive; she handled it with amazing finesse and managed to make everything look and turn out exquisite. I can not stop telling people how amazing she was as she literally made our ballroom transform from just a ballroom to a fairytale; the tables had large centerpieces with glass vases that hung like trees almost...they were beautiful. The bridesmaids bouquets were white hydrangeas and they were HUGE! They were stunning next to my bridesmaids emerald green gowns. My bridal bouquet was probably 50 pounds heavy and SO AWESOME! She took my idea of making everything with the flowers look large and lush and she just crushed it! Her input was great as she has a great eye for class and taste; but she also does a great job of making sure it's something that you like. Sometimes vendors can get carried away with pushing something that they think will work; Molly was so good at suggesting things but making sure you, as the consumer, liked it. I would highly recommend Molly and her staff as they really were the one thing that made my wedding as glamorous and perfect as I had always dreamed. She is very fair priced and if you are looking for a great vendor who will work her butt off for you, this girl is it. I could not recommend her enough. You will not be disappointed!!!!
---
Truly exceptional!
Reviewed on

2/05/2015
Pa Zou X
Molly is an exceptional artist! Our wedding was gorgeous and we received so many compliments on how beautiful it was! She went above ans beyond and was willing to answer any questions we had. I would highly recommend Studio Emme! Thank you so much for being such a huge part of our beautiful day!
---
Beautiful Beautiful Flowers
Reviewed on

11/19/2014
Diana Y
Stunning flowers! Molly did an amazing job for our wedding. All of our bouquets, boutonnieres, corsages, and centerpieces looked absolutely phenomenal! Her attention to detail really made each of her arrangements look like pieces of art. I love looking at our wedding pictures and seeing how the flowers created a romantic ceremony space for us, in addition to accenting the beautiful ballroom at the St. Paul Hotel. I felt that Molly really listened to what we wanted and put together something better than we ever could have expected. She truly is an artist with incredible talent. We are so appreciative of all of the hard work Molly put into our special day -- and it did not go unnoticed by our guests...who are still talking about the flowers almost three weeks later.
---
Worth every penny!
Reviewed on

10/22/2014
Janey D
I was so thrilled with how our bouquets and centerpieces turned out. They were exactly what I had in mind. I really appreciated Molly's attention to detail and willingness to work within our budget. She was very professional and didn't mind making changes to our original plans. The Studio Emme team set everything up and tore it all down at the end of the night so seamlessly. I'd highly recommend Studio Emme to other brides.
---
2014 Wedding
Reviewed on

10/06/2014
Danielle W
Studio Emme did an amazing job on our wedding. We didn't have a lot to spend but that didn't stop Studio Emme from thinking outside the box and going above and beyond. They took an outdated venue and turned the space into a whimsical romantic setting. Studio Emme takes creativity to the next level and I would recommend their services to anyone! Thank you, Studio Emme, for making our wedding dreams come true!
---
Rustic flowers
Reviewed on

8/03/2014
Shannon G
AMAZING!! Molly and her assistant were fantastic and so easy to work with to create the perfect bouquet for you!
---
Far exceeded Expectations!
Reviewed on

7/18/2014
Sarah P
I first went to Studio Emme for flowers but then Molly was able to help with other items that I had not finished up with the planning of our wedding. She helped with rentals for the wedding along with the party the night before (which helped with saving money as well!) and finding incredible entertainment for the wedding. Studio Emme also did the day of coordination as well and did nothing but an amazing job. Molly is creative, personable, organized and goes above and beyond expectations. Molly stays within the budget as well. The flowers were beautiful. She can put together flowers that you are looking for and bring a creative twist to them as well. I highly recommend Studio Emme.
---
For someone who knows nothing about flowers and didn't have a vision...
Reviewed on

1/27/2014
Emily H
Molly did a fantastic job at helping me figure out what I even wanted. I wasn't super particular about flowers in the first place but she helped me sort through a bunch of ideas to come up with the perfect arrangements for our wedding. The centerpieces received many compliments and made the room look like a magical winter wonderland.
---
Stunning flowers and Great service
Reviewed on

1/25/2014
Amy K
I had a great experience working with Molly from Studio Emme. I was a big ball of stress because flowers were the last task on my to do list and I waited so long to start. Molly has such a calming demeanor that she immediately made me feel comfortable and really excited about the whole process. She was able to tailor my final product to my wants and needs and she made it all work while coming in at my budget. The flowers exceeded my expectations and I was so incredibly happy with the overall results. The best things about Molly is that she is able to take your vision, however vague that it might be, and make it come a reality. She also met me by my house for all of our meetings. It was so helpful that she was flexible with our meeting locations and times. She also came and cleaned up everything at the end of the wedding night so we didn't have to worry about cleaning anything up. I highly recommend Molly and Studio Emme! I recommended her to my coworker and she ended up being extremely happy as well!!
---
Highly, highly recommend!!
Reviewed on

11/11/2013
Courtney D
My flowers were everything I had envisioned and then some! Molly did an amazing job from top to bottom with my wedding!! She was friendly and professional and provided me with alternative ideas to meet my budget! Everything from my bouquet, to the centerpieces, even my toss bouquet were absolutely stunning! I will forever be recommending Studio Emme!!
---
Molly is wonderful!
Reviewed on

10/09/2013
Tori H
Molly was wonderful to work with. She took all of our suggestions and created beautiful centerpieces and bouquets. We weren't sure when we went in what a reaonable budget was, and she worked with us to get exactly what we were looking for.
---
Beautiful flowers
Reviewed on

10/07/2013
Molly was great. She listened to my ideas -- pretty open -- and came up with a beautiful color scheme and plan. It led us to our entire color scheme for invitations, etc. The flowers were dramatic (what I asked for) and the colors were perfect (vibrant.)
---
AMAZING!!!
Reviewed on

10/03/2013
Sarah C
I seriously do not have one bad thing to say about Studio Emme. Molly was simply amazing! She took the time to sit down and make sure she had every detail she needed to complete our wedding!! The final product was breathtaking! I could not have asked for a better florist for our wedding. We also hired Studio Emme to be a day of coordinator for the wedding! Molly did a fantastic job at organizing our day of schedule and helping out with everything from putting gifts away to helping clean up tables. Studio Emme is the best way to go!
---
Beautiful flowers!
Reviewed on

10/03/2013
Rebecca O
Molly at Studio Emme is fantastic! Since I was planning my wedding from another city, Molly created my own personal online gallery based on what I told her I wanted. The end result was better than I expected. The bridal bouquet and bridesmaids bouquets were stunning. The center pieces were beautiful, including the candles and vases. Originally, I was planning on saving money by doing my own flowers, although I am so glad I didn't. I would highly recommend Studio Emme to anyone planning a wedding. Well worth the money.
---
Studio Emme
Reviewed on

10/02/2013
Amelia C
My experience with Molly of Studio Emme was amazing from start to finish. I first and foremost went with Studio Emme for my flowers but she was ready and willing to help with SO MUCH more. She ended up designing my Invitations, place cards, table numbers, and programs. All were absolutely beautiful! She also helped me with many decisions and pulled together options for different vendors, which she really didn't have to do. I also had her partner, Angela, do my day of coordination and she was excellent also. I ended up having a somewhat wedding day disaster and Angela helped me handle the situation and took care of some of the behind the scenes "crap" so I didn't have to. For what I paid it was a great value from start to finish!! Looking back, after what I know now and the different vendors I have seen since the beginning of this process, Studio Emme would be my first choice!
---
Beautiful flowers and perfect vision
Reviewed on

9/09/2013
Amanda M
Molly is an artist and managed to put together the vision I had for my flowers via e-mail and phone conversations. The final arrangements and my bouquet were gorgeous and my guests raved about how well the flowers matched my venue. I was quite happy!
---
Studio Emme
Reviewed on

9/03/2013
Kristin K
I used Studio Emme as the florist for my wedding and they did an amazing job! I worked directly with Molly Yee (the owner) and she was so creative and collaborative. We met several times during the planning process and she had sketches and pictures to give me an idea of what it would look like when it all came together...and it turned out beautifully. I highly recommend Studio Emme.
---
Studio Emme Flowers
Reviewed on

8/31/2013
Jessica S
We received so many compliments on our flowers for our wedding! From the bouquets to the centerpieces Molly went above and beyond to make them beautiful. We had several meetings prior to the big day to make sure details were finalized and everything would be to our liking. She worked within our budget to get us exactly what we requested. We would recommend Studio Emme to anyone who needs flowers for their wedding!
---
Ann
Reviewed on

8/20/2013
Ann M
We couldn't have been happier with Studio Emme. Molly was a joy to work with and our flowers were spectacular! Thank you, Studio Emme!
---
Amazing Work!
Reviewed on

8/20/2013
Lexie G
Molly truly does an amazing and beautiful job. Not only did she give me suggestions for help in other areas of my Wedding planning, but on my Wedding I had the most beautiful flowers I had ever seen. My bouquet was just breathtaking. A truly amazing job and a huge thank you to Molly!
---
Send Message