Home

Sugar Bowl Resort
About this Vendor
Picturesque Mountain Venue for Your Special Day
Nestled in the beautiful Sierra Nevada Mountains near Lake Tahoe, Sugar Bowl's historic lodge serves up a unique setting where the resort can be yours for an unforgettable private wedding. Sugar Bowl is known for its picturesque setting, gourmet food, imaginative menus and beautiful presentations.
Amenities + Details
Amenities
Handicap Accessible

On-Site Accommodations

Indoor

Reception Area
For more details about amenities, please message the Venue.
Ballroom, Waterfront, Hotel, Restaurant
Food + Catering, Planning, Service Staff
Contact Info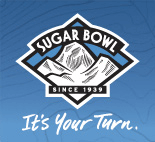 629 Sugar Bowl Rd., Norden, CA
Simply the best
Reviewed on

9/25/2013
Meredith B
Can I give 10 stars!? Sugar Bowl was the perfect place for our wedding! We knew we wanted an outdoor location for the ceremony and the venue, and we are also avid skiers so the chairlift ride was on the top of our list as well. In addition to the perfect mountain setting, the staff at Sugar Bowl is out of this world. Meghon and her team were attentive to our every need without being overbearing. They supported every creative idea we had and made practical suggestions along the way - but they let us plan our own twist on everything, which is something that is very undervalued in many planners. It was also great that Sugar Bowl was a one-stop show for us. They took care of the catering, the bar, the flowers, and the rehearsal dinner and after party spots. They handed out welcome bags to the hotel guests as they arrived, and were so attentive throughout the entire weekend. The entire staff has a great attitude and that really made all our guests feel comfortable. Overall, our experience with Sugar Bowl was phenomenal and I wouldn't change a thing about it. Many guests told us that our wedding was the best and the most fun wedding that they have ever attended. You will not find a better vendor or service team anywhere in the Reno/Tahoe area! Meredith and Dan Herr
---
Sugar Bowl summer wedding
Reviewed on

9/20/2013
Emily M
Coordinator Meghon Shrewsbury goes above and beyond to provide excellent service, communicating all the way through the process. Though planning a wedding involves many details, the staff at Sugar Bowl made sure that every question was answered and handled all elements big and small with aplomb. A beautiful setting where many of your guests can stay on site and even ride a ski lift to the top of the mountain, Sugar Bowl offers a very unique and memorable wedding experience. Where some venues tend to nickle and dime you at every turn, Sugar Bowl was excellent in providing amenities such as heat lamps, parasols and other general decor for no extra charge. We would not hesitate to recommend this site to future couples!
---
Best day Ever!
Reviewed on

9/17/2013
Katie H
My Husband and I had an amazing day. Sugar Bowl was a perfect place to make such amazing memories with family and friend that we will remember for the rest of our lives. Sugar Bowl brings a special touch to the wedding weekend. Having the hotel for only wedding guests makes it special; it is truly an exclusive get away weekend with the people you love. The chairlift was a very special touch to the occasion. Our guests really enjoyed it. The Sugar Bowl staff was incredible. I honestly cannot think there is a more attentive staff out there. They were incredible with every detail. The venue looked absolutely gorgeous and the food was delicious. Everything with Sugar Bowl was fantastic. I could not have asked for a better place to get married. There is not one thing that I would have changed. Sugar Bowl exceeded our expectations. Thank you!
---
WOW
Reviewed on

7/20/2015
Sarah L
The venue and service exceeded my expectations by a million! I knew it would be a beautiful venue, but I was literally blown away by how gorgeous the grounds were and how amazing the entire staff was! The service was phenomenal and everyone was so helpful! The lodge was awesome and all my friends and family were able to stay on-site so it was a great summer camp/dorm feel which everyone LOVED! Meghon was so helpful and responsive throughout the whole planning process. I literally wish I could have a wedding there every weekend. I hope a friend gets married there so I get to attend a wedding there soon! I can't say enough good things about the entire experience. It was seriously the wedding of my dreams!
---
Mountain destination wedding
Reviewed on

7/18/2015
The Sugar Bowl staff was fantastic at planning and orchestrating our wedding day. Because of this, our destination wedding was stressless and perfect for us in every way. Lake Mary was beautiful and fun a location, and the pictures were perfect.
---
Sugar Bowl knocked my socks off!
Reviewed on

7/11/2015
Sarah S
The staff and venue at Sugar Bowl Resort far exceeded my expectations! We were on a fairly strict budget and so were forced to decline many of their extra options that were available (The Disney Chair Lift, the Lake Mary Rehearsal, floral services). Despite this, their most basic package included spectacular lighting and decor, a full weekend of devoted and attentive staff, and floral decorations around the lodge that were coordinated with our wedding flowers and colors! Furthermore, Meghon surprised us with adding her own finishing touches at the ceremony site, which were breathtaking. We asked for a reduced price menu and still received an assortment of main dishes, salads, and appetizers that had even the most foodie of our guests salivating! We received the kind of service one might expect if we had opted for ALL of their extra options! I highly recommend Meghon and her staff at Sugar Bowl Lodge for ANY special event you may be planning, especially your wedding.
---
June 6, 2015 Wedding- Rustic Romance!
Reviewed on

6/16/2015
Jacquelyn G
Davie and I were married at Sugar Bowl Resort on June 6, 2015 and could not be more thrilled with the entire experience. From the very beginning to the very last moment, the Sugar Bowl team was exquisite. Meghon was the best wedding coordinator I could have imagined. Meghon was always available for questions and was incredibly helpful along with Amanda on making all our dreams come true for our day. When she first told me if we can dream it, they will make it happen, I wasn't sure it was possible. I have never been more happy to be wrong! Every single detail was perfect. Additionally, Chef Alan made the most incredible French-Vietnamese fusion meal for the 140 guests. From the walnut chicken to the filet and custom pho bar... the guests were so happy with the food and could not stop complimenting the chef. The entire crew set up the hotel with flowers, tables, and more to make every guest feel welcome and loved. The fire pit was awesome for s'mores and hanging out each night. The hotel was perfect! We had most of our guests staying at the hotel or in houses on the property. Jose was amazing getting all the rooms sorted out and helping all the guests. If you love a beautiful mountain setting and crave a weekend-long wedding event, this is absolutely the best place for you! I could not be more complimentary of Sugar Bowl. Thank you!!
---
Best wedding ever
Reviewed on

6/02/2015
Getting married at Sugar Bowl was really an incredible experience. The culture of the staff made it feel like our friends and family were relatives home for a long weekend- they didn't miss a detail and they genuinely took care of everybody- from gluten free meals to shipping a forgotten teddy bear- they were kind and attentive, seamless and non-intrusive. Meghon Shrewsbury really knows her stuff and is exactly the kind of organized you want in a Wedding Coordinator. She manages many details upfront which is a huge blessing when the wedding weekend comes around, because you are really able to relax and enjoy. Sugar Bowl is a very well maintained, beautiful location, and all of our friends and family fit in the lodge for the weekend. It's close to major airports and an incredibly beautiful natural setting. With twelve years in her post, it's clear that Meghon has systems in place to manage each wedding- at the same time, she is very personable, and it feels like the staff is there to make it your own experience. We were hoping for a wedding in nature, where all the of the guests could stay in the same place, and there would be no set up or clean up- mission accomplished! We are also a same-sex couple and Sugar Bowl is a very very safe space.
---
Dream Come True!
Reviewed on

6/02/2015
Sarah B
Sugar Bowl exceeded our every expectation. They did not miss a detail. Meghon was a pleasure to work with and we could not have done it without her. We have received countless compliments from our guests on the beautiful setting, helpful and courteous staff and delicious food. I could not have asked for anything more. I would highly recommend this venue.
---
Amazing
Reviewed on

9/30/2014
Our wedding experience at Sugar Bowl was absolutely amazing and perfect. Our plans started with our family arriving on Friday and staying for the weekend. Friday–Lake Mary barbeque and movie night- As our guests started arriving, we had a casual event to start off the weekend. Early in the day we brought our own coolers and snacks and enjoyed the relaxing and beautiful location. We enjoyed paddleboards, kayaks, etc. on the lake, tossed horseshoes and played a few of our own games we brought along. We didn't have a wedding party so instead of having a rehearsal dinner, Sugar Bowl set up a great barbeque for us. Later, we enjoyed a movie under the stars, popcorn and s'mores around the fire pit. Sugar Bowl put everything together so well and really took care of everyone. Saturday–Wedding day- Our ceremony was set up perfectly. It was simple and elegant just as we had wanted, with trees, wildflowers and Mt. Disney as a backdrop. After our short ceremony, the chairlift fired up and took us all to the top for drinks and appetizers. The view is amazing and it was such a great addition to our event. This is such an awesome option that Sugar Bowl offers and we couldn't imagine not having it part of our wedding memories. Once we returned, our reception was on the deck, which was perfectly set up. The dinner buffet was beautiful and the food was incredible (yes, we were able to enjoy our dinner). We chose not to have a traditional wedding cake so we had Sugar Bowl prepare a dessert for us. They prepared an amazing strawberry shortcake that was fantastic. The night moved into dancing and celebrating with a perfect intimate setting under the mountain stars. We can't say enough how unique and beautiful Sugar Bowl is and the privacy of having the resort to ourselves made it such a special event for our friends and family. Meghon was wonderful to work with and kept us on track through all of our planning. We didn't realize how many details needed attention but Meghon worked with us on the details that were important to us and took care of the rest. When we made it to the day of our wedding, we were relaxed knowing that we were in good hands. Meghon also did our flowers, which came out so beautiful. We selected some of the flowers we wanted and left it to her to put together what we felt were perfect arrangements for us. We started working with Meghon long before we booked our event and she was there for us even after our event was over. During both the barbeque and the wedding, we also worked with Pat who we were quickly impressed with. To be blunt, Pat is a pro who kept every detail of our day on track. Some of the smallest details can mean so much and we really appreciated how well he took care of us. While you might expect that the bride and groom be treated extra special during their wedding weekend, we heard from our guests that all of the staff they encountered was incredibly nice and helpful. From the wait staff, the bartenders, the front desk and to those working in the background cleaning rooms or setting up, everyone was polite and courteous. Long after our weekend wedding has ended, our friends and family (and us) are still raving about what an awesome wedding we had at Sugar Bowl. It is such a unique venue and a hidden treasure. Sugar Bowl, specifically Meghon, worked with us to create a custom fit wedding that matched us perfectly and we are amazed at how wonderful it all turned out. THANK YOU!!! Lee & Wendy Wells
---
Dream Wedding - Dream Venue
Reviewed on

9/28/2014
I cannot say enough amazing things about Sugar Bowl Resort. From our first meeting with Meghon to our wedding day we felt completely comfortable and supported throughout the process. Meghon and her team do an excellent job supporting the bride and groom, family and guests throughout the entire planning process and wedding weekend. I had multiple people comment on the "excellent service" and "attention to detail". Everything went off without a hitch thanks to Meghon's experience and expertise! It was the wedding of our dreams in our favorite place on earth. I would highly recommend it to any bride considering it as their venue.
---
Still in awe of how AMAZINGLY things went
Reviewed on

9/20/2014
Rachel H
My husband and I got married at the Sugar Bowl Village Lodge on August 23rd. Before I get into just how awesome the staff was the weekend of our wedding, just a few reasons that we chose Sugar Bowl: 1. Compared to the outdoor venues we were looking at the in the San Francisco Bay Area and the other ski resorts in the area, Sugar Bowl was an absolute steal! Plus, included in the price is Meghon, their in-house wedding planner, who seriously kept me sane during the planning process, as well as free lift tickets when you come to do your tasting. 2. The Village Lodge is yours for the weekend. No other people to deal with. Just you and your loved ones. The bridal suite is also comped. 3. It's absolutely beautiful, and the weather is amazing during the summer. We actually had an organized hike during the weekend, and it turned out amazingly. As for the wedding itself, I am definitely a Type A person who did a ton of DIY before the wedding. I showed up to Sugar Bowl Friday afternoon and was tired, stressed, and worried about how things would turn out. Come Friday night, though, I was completely relaxed and was able to truly enjoy the wedding weekend. Every time I turned around, something else had been set up perfectly by the staff--decorations, cake, flowers, DJ equipment. I didn't have to lift a finger all weekend. They coordinated everything with the vendors as well. They took care of the entire rehearsal dinner, the post-rehearsal festivities, the wedding, reception, and Sunday brunch. Literally, everything was perfect, and this was huge because it let me bask in the happiness of marrying the man I love. Other people even commented that the staff were able to solve every problem before the guests even knew it was a problem. There's also a lot of freedom to customize your wedding into something that reflects you and your partner. Meghon was totally open to all our ideas (even the crazy ones!). We had hiking, yoga, lawn games, post-rehearsal pizza, bride & groom cocktails, and late night s'mores. They also will do customized menus, though we stuck with one of their packages, and it was great. I would also recommend doing the Disney Lift if it fits within your budget. Guests are still commenting how fun it was. Every single one of our guests (even the grandparents!) went up the lift. On the way up, you'll also have some alone time to just sit with your new husband or wife and enjoy the view. Honestly, looking back, it was just a perfect weekend because of the amazing venue and staff. I am so happy that we chose Sugar Bowl.
---
Medium wedding? SB is the best!
Reviewed on

9/19/2014
Sarah G
SB was perfect for us! We wanted a wedding near Lake Tahoe for around 100 people at a reasonable price. Meghon was very willing to work within our budget for both the site and food/drink options. We opted to use the Lake Mary location for a lunch time wedding with the SB chef's awesome BBQ lunch spread. Amanda was so helpful as our day-of coordinator - between Amanda and our DJ, we didn't have to worry about anything the entire day! There was a minor hitch early on with the speaker system we rented from SB, but Amanda was able to have it rigged just in time for the ceremony. Another set of speakers was brought in by the SB staff right after the ceremony for the dancing and Amanda comped us the cost of the speaker rental for the (very minor) hassle. The staff, food, and view were perfect - couldn't have asked for a better day!
---
Best wedding venue EVER!
Reviewed on

9/18/2014
Nicole T
Sugarbowl is amazing. We originally chose the location because of sentimental value (my husband taught me to ski here) but were blown away at what a perfect wedding venue it turned out to be. Staff are always friendly and go above and beyond. The wedding co-ordinator Meghon was so easy to work with and always made herself available whenever we needed something. She also did our flowers for the wedding and they were gorgeous. She worked with what I wanted but added her own touch and they turned out beautifully. Both my husband and I grew up in Canada so most of our guests had travelled quite a ways to be at our wedding. Sugarbowl was such a special place as you have the whole resort to yourself for 3 days. It was a spectacular setting to have a family reunion. Many of our family members had never been to Tahoe and were blown away. Everyone said it was the best wedding venue they had ever experienced. We did the chairlift for cocktail hour and had drinks and appetizers at the top of the mountain. It was spectacular and worth every penny. The food was delicious!! We were very impressed and everyone was raving about it. The fire pit that was lit every night was also a highlight. Smores for the kids then late-night talks with our family and friends sitting in Adarondak chairs around the camp fire was a great way to cap off the evenings. The prices were reasonable and the co-ordinator Meghon made suggestions to help us stay within our budget. There were no surprises when we saw the bill. I would would say that Sugarbowl as the perfect wedding venue. I have no regrets and would have my wedding there again in a heartbeat. We have perfect memories of our wedding day thanks to Sugarbowl.
---
Most amazing wedding venue!!
Reviewed on

9/18/2014
rachel s
We had just gotten married last weekend at Sugar Bowl and it was simply incredible. Almost every single guest let me know it was the best wedding they had ever attended. The entire weekend was seamless with the on-site wedding coordinator Meghon behind the scenes for everything. This had to have been a hard task, as we had activities and things planned as early as Thursday night through Sunday morning. I couldn't have imagined a more perfect wedding and am SO happy we chose Sugar Bowl!!
---
Sugar Bowl Wedding
Reviewed on

9/17/2014
Lauren B
I got married at Sugar Bowl Resort this past July and it was a perfect venue for an outdoorsy couple who wants to be in the mountains but also have comfortable accommodations for their guests. I highly recommend this venue!
---
We Loved Everything!
Reviewed on

9/17/2014
Alexis V
Everyone at Sugar Bowl was amazing! From the moment we checked in, they took care of everything, I could actually enjoy the whole weekend instead of stressing about all the small details that I didn't quite have time to finish. We gave them all our stuff for the wedding, cocktail hour, reception, after party when we got there and they took care of it from there. Each stage of the event was set up better than I could have hoped for and the whole event was incredibly well organized-no thanks to me. The entire staff, from the front desk to housekeeping to the bartender to Meghon and Pat (the two people in charge of weddings and events), were genuinely friendly and wanting to help. Our guests are still telling me what a great wedding it was and how nice everyone was. They worked seamlessly with our other vendors, and took care of any questions they had. The food was also amazing! We couldn't have picked a better place in Tahoe for a wedding!
---
The Absolute Best Day of My Life
Reviewed on

9/07/2014
Lindsay G
I don't think my words could possibly do justice to explain how happy my husband and I were with our Sugar Bowl wedding. Here goes nothing... I had been looking for places close to my hometown but nothing seemed to be quite right. A friend suggested I check out Sugar Bowl (which in the past I had only associated with winter and skiing), so we decided to take a look. We knew almost immediately that this was the place we wanted to get married. Not only is the location breathtakingly beautiful, but we were greeted by loveliest wedding planner on the planet. We loved Meghon immediately. She truly helped us navigate to the wedding of our dreams. She was available from the very beginning and guided us with her extensive knowledge and expertise. She is a beautiful person, inside and out. We decided to get married at the Village Lodge, which we would HIGHLY recommend. Our families and close friends checked in on Thursday. On Friday, we did the rehearsal dinner at Lake Mary, which included use of the lake for the entire day. We played, we swam, hung out, and finished our evening with the best BBQ dinner. Our wonderful wedding ceremony and reception took place at the Village Lodge. Every single staff member was excellent. Lisa, the hotel manager, helped me coordinate accommodations and bent over backwards to make sure that we were all taken care of. The entire weekend was magical. They set out all of the snacks and lunches we brought, took great care of every single guest that arrived, and were always available (24/7) to help with anything we needed. The kids has SO much fun the entire weekend and all the adults felt safe letting them play around the grounds. We didn't have to think about any of wedding details while we were there. All we had to do was show up and enjoy. Sugar Bowl set everything up (way more beautifully than I ever could). It was such an incredible opportunity for both of our families and our friends so spend time together over the weekend and celebrate as one. Sugar Bowl made this possible and I will forever be grateful for that experience. It was truly the best reflection of our love and such a happy way to start a marriage. Thank you, Sugar Bowl! From the bottom of our hearts.
---
Sugar Bowl Wedding Weekend
Reviewed on

7/23/2014
Sugar Bowl gave us the best possible wedding weekend we could ask for - from the timely, professional and patient correspondence in the planning of our event to the wonderful food and service throughout our wedding weekend, I can honestly say that I can't imagine a more fun and memorable way to get married. Meghon and her assistant Amanda were outstanding in their efforts to make sure that everything went according to plan and were extremely diligent and accommodating in handling any problems that came up (which was bound to happen). We have no hesitation in giving our highest recommendation to Sugar Bowl for anyone who is looking for a unique and memorable way to share an unforgettable experience with their friends and family.
---
HANDS DOWN WONDERFULLY UNIQUE VENUE
Reviewed on

7/21/2014
Dhonna A
WOW! What a wonderful venue for my June 21 wedding!! It was just perfect for our rustic/outdoorsy themed wedding! Even if you did not have any decorations..this venue SCREAMS rustic and woodsy. The staff were wonderful during the whole process: before, during, AND even after. Weather was great and we did not know we were marrying on the first day of summer aka the longest day of the year! Meghon was sooo wonderful and absolutely responsive. After hearing all my friends current horror stories, I appreciate her fast response! When you talk/email her she felt genuine..Again my friends' current experience with their CURRENT venue planners..cringe worthy. I loved and appreciated her suggestions. We also decided to hire her for flowers. Again, it fit perfectly with what I wanted. It was also very convenient to have the food, flowers, hotel, setup all under Meghon! It helps to have someone who sees the vision the bride sees! Thank you Meghon many of my guest commented on just how wonderful you all were! Booking Sugar Bowl meant you had the whole place to yourself. We decided to book the Disney Lift...and the ONLY complaint I have was that I wish that the person operating the lift told my guest that the bar on the ski lift came down...BOY riding the skilift during the summer is FAR different than in the winter...SCARY ISH! I had a few guest who were literally crying so be prepared. My husband and I are outdoorsy and we ski/snowboard often I did NOT expect to be THAT terrified! Other than that it was a wonderfully unique experience for our 170 guest. BEFORE: We loved that we had a private food tasting and was able to invite 2 other people. We definitely got drunk from all the wine! We ended up having open beer and wine at the wedding. We also got 4 tickets to ski at the venue. Sadly we didnt get to use this as there was no snow! =( DAY OF: The weather was great. The grounds well groomed. The ceremony was setup just the way I wanted. For the wedding I had lawn games, rented decor, and had my own DIY decor...Meghon set it up exactly as I wanted. After the ceremony, they made sure the bridal party had wine and appetizers...yay! Our photog was also going picture crazy and Meghon had to remind him "THEY NEED TO GET ON THE LIFT NOW"...lol... Anyhoo I can't stress how wonderful this venue is. Many of my guest kept commenting on it too. I wish I can get married all over again! =)
---
Amazing wedding at Sugar Bowl
Reviewed on

7/09/2014
carly n
My husband and I had our wedding at Sugar Bowl this June. I just have to mention that our guests are still talking about it and telling us it was the best wedding they have ever been to. I know this is purely because of the staff at Sugar Bowl. Yes, the scenery is spectacular, the food was amazing but the staff went above and beyond to make our day so special. We opted to host a whole weekend of events for our guests; movie night on Thursday, welcome dinner Friday and of course our wedding on Saturday. The whole weekend was perfect! It was so nice for my husband and I just to relax and enjoy the weekend and have the staff take care of everything. We even had Meghon do our wedding flowers, they were beautiful! I would highly recommend Sugar Bowl as a wedding venue.
---
Sugar Bowl was the talk of the town
Reviewed on

10/15/2013
Landen R
Sugar Bowl made our prep hassle-free and our wedding day smooth and easy. Meghon and Pat were excellent coordinators on site and their team was there to answer any questions and help make our guests feel comfortable. Flowers - Meghon & Pat happen to be florists, so that was easy. Catering - they have excellent chefs and menus on site, so no need to outsource. The tasting was a wonderful experience in the snow! Photographer - they have a list of recommended vendors and we loved Chris Cooke! Cake - we ordered apple pie from a local bakery and Meghon took care of the whole process, from the tasting to the cutting Decorations - we went with a rustic, woodsy theme and Sugar Bowl helped out significantly by providing baskets, wooden rounds for the tables, mason jars for flowers, an archway, and shepherd's hooks for the ceremony aisles. We described our style and they created it for us - so easy! We even intended to write out table seating with chalk and Sugar Bowl staff, Riza, took care of us for us with her beautiful handwriting. Location - up in the mountains; it's definitely a destination for most, but at only 45 minutes from the Reno Airport and about 3.5 hours for our Bay Area friends and family, we decided that a "convenient getaway" fit the bill. Keep in mind, the 20-minute drive down to Truckee is a windy mountain road, so stay away after drinking or late at night. Lodge - the rooms are quaint and clean and fit a wide range of numbers, so we could house our relatives and groups of friends easily on site. We only wish they had more rooms to fit all of our 117 guests. Luckily, it's just a short drive down to Truckee where hotels and restaurants are located. Fun perk - we booked the Disney ski lift for our cocktail hour, which was a huge hit - even my grandparents went up the lift! Our friends and family are still raving about the scenery, the location, the Disney lift, the food, and the service. We really could not be happier with our choice and would absolutely recommend it to others.
---
Perfect September Wedding!
Reviewed on

10/02/2013
sugar bowl was a great place for a wedding. we chose it because both of us grew up skiing at sugar bowl, worked there for a few years, and still ski there all the time together. from the beginning our coordinator Meghon was a huge help. she responded immediately to all of our questions and emails and was always prepared for our meetings. you could tell she knew what she was doing and we immediately felt like we should trust whatever she suggested. after Meghon went on maternity leave, our new coordinator Pat transitioned seemlessly and took over our event. we had originally planned an outdoor wedding, but as it started raining (and then snowing!!! in September!) on our wedding day, many of our plans had to change and everyone at Sugar Bowl was extremely helpful and prepared for everything. needless to say the final result was perfect. they were also super helpful in terms of set up, such as setting up all of our table decorations, place cards, goodie bags, guestbook, etc. one of the best things about getting married at sugar bowl, at least if you choose the Village Lodge location, is that you get to have the whole hotel to yourselves for the weekend, including using the lodge for the rehearsal dinner the night before, as well as whatever events you choose during the weekend (we had a groom-hosted pre-wedding pizza party and after-party and breakfast was provided both mornings for all our guests in the hotel). they can basically cater to whatever request you have. all expenses were very clearly spelled out in their prospectus that we were given before the event. we highly recommend it!
---
Mrs. Kathleen Acker
Reviewed on

9/09/2013
Kathleen B
Words can't express how glad I am that we chose this venue. They were professional, organized, and so incredibly helpful. They took an otherwise stressful day and turned it into one of the most relaxing and fun experiences with my family and friends. Damien and I will be forever grateful.
---
My Island Wedding Wrapped in a Bow!
Reviewed on

9/05/2013
John and I got married on June 22, 2013, at the Sugar Bowl Resort. Let me tell you... I've always dreamt of my wedding day, but then it came to real life! Everything was perfect; from the staff, the food, and most of all the wedding coordinator: Lisa and Meghon. The whole day went so smooth and perfect.The decor was beautiful, but the scenery was unbelievable. I would defiantly recommend Sugar Bowl Resort to any Bride that is looking for an extravagant wedding.
---
Send Message