Home

Sunny Studios
Details
Destination Weddings, Online Proofing, Photo
Contact Info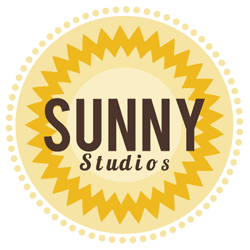 Beautiful photos!
Reviewed on

9/10/2012
Heather H
I saw Amanda's work before my husband and I even got engaged and fell in love with it! She did a fabulous job with our engagement and wedding photos! Amanda is professional and very helpful! We received many complements on our engagement photos and know that our wedding... Read More photos will be amazing too! She takes creative, timeless photos that show a great deal of emotion and love which is just what we were looking for! I highly recommend her!
---
Beautiful, Lasting Memories
Reviewed on

8/03/2012
Christine K
Wow! This is the comment I get from so many people/family viewing my wedding pictures online. Photography is one of the most important decisions you'll make. Amanda Mera is a perfect choice--she got to know my husband and me at our Engagement photo shoot, and really put us at... Read More ease. At the wedding and pre-wedding photo shoot, you hardly know she is there. She captured our whole wedding day magnificently!
---
Simply Wonderful
Reviewed on

12/03/2010
Crystal B
Amanda photographed my little family and I this fall and we were amazed at the talent that Amanda has to offer. Her enthusiasm was welcoming and her customer service was even better. And don't even get me started on the quality! I will definitely recommended her to all of my... Read More family and friends - in fact, I already have. Hugs to you Amanda and thank you for your beautiful work.
---
AMANDA RULES!!!
Reviewed on

12/03/2010
April S
I have had the opportunity and delight of being shot by Amanda Egan twice. Once for a Bridal portrait and the other for a Boudoir Session. Both situations are completely different and both garner their own unique vibe, Amanda was fantastic with both. She was fun to be with, easy... Read More to talk to, patient with my posing and I genuinely had a great time during both shoots and was sad when the fun had to end. Not only did I have a blast during the sessions, I had a great time showing off my awesome pictures to everyone as well. Amanda's photography can capture everything from a new bride's smile to the glimmer in your eyes and blush on your face when you talk about your spouse. Her composition and eye for detail are uniquely her own and freeze frame a moment in time more beautifully than it was in real life. The pictures I have from Amanda Egan I will treasure forever and show to my grandchildren and great grandchildren. They are works of art. Believe me, she and her talent are worth every single flipping penny.
---
Stupendous!!
Reviewed on

12/03/2010
Tracy P
I had photographs taken by Amanda Egan Photography and they turned out AMAZING!! They were boudoir pictures and I never believed I could look that good! She did a fantastic job and I would definitely go back to her for future pictures!
---
So Happy!
Reviewed on

12/01/2010
Caroline S
Amanda has only shot my engagement pictures so far, but I love every single one of them! I have no doubt that she will give me fabulous shots for my wedding next year. I am so excited that she is my photographer. You can't go wrong with Amanda!
---
worth every penny
Reviewed on

11/16/2010
Kate D
My husband's cousin is a photographer, so we initially didn't think we'd hire one. As time went on, we decided we needed one, but we essentially just wanted someone who would be able to take more photos and allow his cousin to relax and enjoy the party--meaning we didn't want to... Read More spend a ton of money. Amanda was recommended by people on The Knot, so we booked her based solely on her website and email conversations. We LOVE our engagement photos (included in our package) and the wedding photos. Beyond that, Amanda's pretty quiet and laid-back, so I never felt awkward around her or like she was being too intrusive. Also, she brought an assistant on the day of, so we got 3x's as many pictures as we originally expected AND she agreed last-minute for them both to stay an extra hour (for a super-reasonable extra charge). I would definitely recommend her.
---
Capturing The Moments...Not The Cheesy Poses!
Reviewed on

11/11/2010
Lelia S
Amanda Egan was referred to us by not just one of our wedding vendors, but four of them! She is well respected in the Cincinnati, Northern Kentucky wedding scene which was a huge deal to us because if the vendors appreciate her work, then we knew we would too! She amazes us... Read More because she captures those little moments that are priceless and sometimes go unnoticed! She is fun, energetic, professional, and a blast to work with! And the amazing thing is...she hasn't even shot our wedding yet! Our engagement pictures were amazing and so much fun! We can't wait until our big day and to see her amazing work once again! I would (and do) recommend her to anyone!
---
Great Photos
Reviewed on

11/07/2010
Amy L
Amanda is fun and energetic while professional at the same time. My photo shoot was not a wedding but family photos and Amanda did a great job. Especially with my 6 month old niece; she went out of her way to make her laugh and smile for cute photos! We were thrilled with the... Read More pictures. We have used Amanda before and will always come back time and again.
---
Loved it!
Reviewed on

11/07/2010
Maggie D
We loved, loved, loved the pictures from our wedding. They were gorgeous and unique! We had so much fun taking the pictures and working with Amanda. She is reasonably priced and her pictures are some of the best I've seen. We are SO happy we chose her to photograph our... Read More wedding. We have received so many compliments on the pictures.
---
Amanda Egan Captured Magical Moments
Reviewed on

11/06/2010
Emily C
I was so thrilled once I got my pictures back from Amanda. Not only were there SO many to choose from, but she had captured so many Magical Moments that only a true photographer has the eye to do. I love my pictures and I recommend her to all newly engaged couples around the... Read More Cincinnati area. She may be tiny-- but her eye photography is grandiose! We get so many compliments from friends and family on our pictures. I couldn't thank her enough for all the amazing memories she captured. She was super easy to work with and had some awesome ideas, along with going along with some of my crazy ideas! If you hire Amanda- you will not be disappointed. For your sake and the memory of your special day's sake-- I hope you do hire her!
---
Review for Amanda Egan Photography
Reviewed on

5/10/2010
Catherine R
So easy to work with. Very reasonably priced and unlike most photographers agreed to give us all of our photos on DVD as part of our package! Also threw in a free engagement session. Very professional.
---