Home

TARA Photography
Details
Online Proofing, Digital Files, Wedding Albums, Photo
Contact Info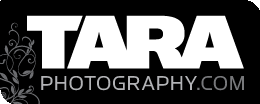 Reviewed on

8/24/2017
Ashley C
We had the pleasure of being photographed by Tara at our brother's wedding. It was an easy decision to ask her to be the photographer at ours. She did not disappoint. From the start it did not feel like Tara was one of our vendors, but more like someone we had known for a... Read More very long time. We used her for our engagement photos prior to our wedding photos. Through her work she was able to capture the love we share for each other, and it truly showed in every picture she took. She was very organized throughout the whole planning process, which made the day of the wedding so enjoyable for us. She had never been to our venue before and she took the time to make a visit there to scope out the good spots to take photos, which was very helpful for that day. Tara and her assistant Nile effortlessly took control of our bridal party and family photos at the wedding and even made it easy for us to enjoy some of our cocktail hour! We would highly recommend using Tara!
---
Reviewed on

8/28/2016
Alli M
Tara was amazing. I reviewed her for our engagement shoot and I have to review her again after our wedding! My husband and I had a wild and crazy wedding party and she was so patient with all of us. We got married at Loon Mountain, a place near and dear to our hearts. Tara was... Read More so helpful getting us from one spot to the next and I was so thankful to have her there. The weather was unpredictable that day, the humidity was intense, rain storms, thunder and lightning, you name it. I was fully confident in Tara calling the shots for what she thought would be best for our photos. She posted a few teaser photos the next day after our wedding that brought tears to my eyes. I had the chills re-living the best day of my life. Tara captured our vision, our love and the bond that we have with our incredible friends and family. Someday Tara, we will need you for those maternity shots :). You will be our photographer forever, thank you! xoxo, Alli & Ty
---
Best wedding photographer ever!
Reviewed on

3/13/2014
Anne S
My husband and I are THRILLED with our wedding photos!! We met Tara at a bridal show, and right away we knew we wanted her to shoot our big day! She was so great to work with - quick to respond to email questions beforehand, and we met with her before the big day to go over... Read More every single photo we could ever want. She even brought a ladder to our wedding so we could get the group photo we really wanted! Tara delivered on all her promises - she showed up at the wedding exactly when she was supposed to (so important!), we saw proofs right when we were promised, and our photos were mailed to us exactly when they were supposed to! I can't wait to use Tara for other special occasions!
---
Amazing wedding photographer!!
Reviewed on

9/29/2013
Katy R
We got married two weeks ago and LOVED working with Tara from TARA Photography. We have only seen a few photos so far, but they are amazing and we cannot wait to see more. She was great to work with - and her second shooter that she used for the first half of the wedding (as... Read More part of our package) was great too. Prior to the wedding, we talked through what I was looking for in wedding photos, and from what I can tell so far, she did exactly what we talked about. We also found her to be affordable in comparison to other photographers we had researched during our initial wedding planning. We would absolutely recommend Tara as a wedding photographer, and we would probably look to work with her again if we do any other professional photos down the road!
---
Awesome Seacoast Photography
Reviewed on

9/10/2013
Briana F
I have had the best experience with Tara of Tara Photography. She is personable, great to work with and takes awesome photos. She came to our wedding venue early on her own to check out the grounds for photo ops and then stayed late at our reception to be sure she got a lot of... Read More guest photos and dancing shots. I highly recommend her!
---
LOVE LOVE LOVE Tara Photography!!!!!!
Reviewed on

5/25/2012
Kristin D
Tara was an absolute joy to work with and her pictures are amazingly beautiful!!!! She truly exceeded my expectations in all ways and would absolutley recommend her, second to none, for weddings, baby shoots or other special occasions. She made both my husband and I feel very... Read More relaxed allowing us to "be ourselves" which made our pictures feel so full of life and "not posed". As a result, Tara gave us the most beautiful, artistic and FUN wedding pictures, and then when our first son was born we had the great opportunity to work with her again and we have the most amazing pictures ever as a result. 2 years later I still tear up when I look at my wedding and baby pictures. We can't wait to use her again! :)
---
Wonderful person/photographer
Reviewed on

3/05/2012
Melissa P
Tara is an exceptional photographer with a wonderful personality. She made our wedding easy. She was helpful with more then just our beautiful photos. We were so lucky to have met her at a bridal show, we knew right away she is who we wanted. The photos of our wedding are... Read More breathtaking, and will last us a lifetime! Thank you Tara
---
A Truly Wonderful Photographer
Reviewed on

2/11/2012
Kimberly W
Tara helped make every part of our wedding not only run smoothly, but also easy, fun, and the best moment of our lives. We knew right from the start that Tara was the right fit for us - with her thoughtful and knowledgeable approach...inspired and encouraging ideas...and her... Read More kind and professional manner. On the day of our wedding, Tara's presence helped everything flow together. She was always in the right spot at the right moment to capture each great memory. Tara also blended in well with both of our families and friends having a nice way of gathering groups for treasured photos. Besides her warm personality, which we truly appreciated, Tara's expertise and quality are undeniable in the excellence of her photographs. The most challenging aspect of working with Tara was trying to select our favorite pictures for our photo album and enlargements! There were just so many truly incredible choices! Both our families and ourselves feel so lucky to have had the opportunity to have Tara work with us at our wedding. Since our wedding, our friends are also constantly comparing other photographers they encounter with Tara – holding her as the standard of excellence. A year and a half have passed since that extraordinary day and we are so thankful to have Tara's beautiful pictures to reflect back on and remind us of each precious moment. We know they will always be there, a real treasure, as our family grows.
---
Tara Photography was phenomenal!
Reviewed on

2/02/2012
Gina A
My husband and I chose to have a destination wedding in the Dominican Republic. Although we were excited, it is also very scary not knowing local vendors. We were so pleased when Tara agreed to travel to and photograph our wedding. It really put our minds at ease knowing she... Read More would be there. While there, Tara did an amazing job capturing the candid moments with our family and friends. She went above and beyond our expectations! We were so pleased with how our photographs and album turned out! We would highly recommend her to anyone looking for an amazing photographer at their wedding!
---
Excellent
Reviewed on

1/25/2012
Erin C
All I have to say is wow!! Tara did an absoultely amazing job with our wedding. From our first meeting to the end product she was extremely easy to get along with and wanted to make sure she got everything we wanted to remember our special day. Tara is very thorough and... Read More professional. She plans everything out with you to make sure she can give you exactly what you want. All of my guests were very impressed as well. Thanks again Tara you are awesome!!!
---
More than a photographer!
Reviewed on

1/21/2012
karen K
Tara is more than a photographer, she is an amazing artist. Her eye for catching all of the little moments, gave us wonderful pictures that we will treasure for a lifetime. Her prices are reasonable, and she was very organized, from our first meeting to the last. She is... Read More unobtrusive, and yet is able to capture everything going on without you realizing she is there- a true professional! When your wedding day is over; the cake has been eaten, the flowers have wilted and the band has been silenced, all you are left with are your photos of the day. We are glad we trusted Tara in taking those" one chance" photos!
---
The highlight of our wedding!
Reviewed on

1/18/2012
Emily L
Using TARA Photography to document our most special day was the best and easiest decision we made throughout the entire wedding planning process. Tara's work really speaks for itself. She is extremely talented and we feel so blessed to have had her there to document our... Read More wedding from beginning to end. We are in love with our photo album and look at it at least once a month! If you're looking for someone with great knowledge of the industry, and who needs no direction, Tara's your girl!
---
Best and easiest decision for the wedding!
Reviewed on

1/11/2012
Irene B
TARA Photography did the photography for our wedding. She was easy to work with, clearly loved what she was doing, and had the most creative ideas for our pictures! I almost feel bad saying this but at the wedding I don't remeber seeing her but I love how she was everywhere... Read More based on all the pictures!!!! The pictures are beautiful and I would HIGHLY recommend to anyone to see if TARA Photography is available on their wedding date!!
---
She made our Day!
Reviewed on

1/10/2012
Sarah F
Tara was fantastic! It was so great having her take our wedding photos. She got so many 'in the moment' shots and listened to what we really wanted. I really wanted a picture as the sun was setting, Tara made sure to come and get us when it was time to get the perfect shot! We... Read More also hired a second photographer for the 'pre-wedding' shots so there would be someone with my husband while he was getting ready. Those photos are priceless to me as that is the part of the wedding I wasn't there for!
---
Hire with caution - Not what she appears to be!
Reviewed on

10/06/2010
Ryan T
Tara Photography is Tara Hammer out of Plymouth NH. http://www.taraphotography.com/ This is a long review but worth the read. ::Initial Impression:: Very nice. Sweet. Passive. Self proclaimed that she is "not good with the business end" of photography. ::End... Read More Result:: Grainy pictures. Noisy pictures. Flash-burned pictures. Unorganized people not even looking at the camera. Very inaccurate color reproduction of dresses/suits (Blamed on "church lighting" & "5PM on a early fall day") We hired her based off of her portfolio books, which are great. Which is why we now questions if they are even hers. Read on. ::Workstyle:: Throughout our 'special' day, people started to notice that Tara was very passive and failed to organize people into any sort of semi-formal pictures and took more of a sideline-journalistic approach. Sounds nice, but you end up with newspaper quality pictures with no rhyme or reason. If you like this (and some people might) then go for her – just give her a rigid shot list of your favs or you won't get them. ::Technical Ability:: Picture quality was very sub-par. She shoots a Nikon D700 - a good camera. Not "full frame" but can do the job if you know how to use the camera settings. ☺ After one year we received the originals. One might expect originals to be the raw pictures shot on your wedding day. Nope. We received the compressed pictures equal to quality as your point-and-shoot camera - less actually. Each was about 3MB and compressed. When asked for the actually original several times, we were denied them. Why? Maybe because originals can show you exactly what the camera setting were. That's like admitting you were wrong and screwed up. In this case, a wedding day was screwed up. Oh, we had a few professional photographers analyze the "originals" and the result was unanimous. She must have screwed up the settings on her camera and shot them in a lower quality, "compressed JPEG" format instead of "RAW" or un-compressed TIFF or JPEG as all pros and amateurs do. I'd be very happy to send anyone samples - just email me. ::Photographic Style :: We understand that no one wants cheesy over-posed shots - but be careful, because your wedding is a formal event and should have formal pictures. Hee style is to stay our of the way and grab whatever shot's she can. Photographers need to be outgoing and make people smile. During the wedding, she came up to us and said she was leaving, that her time was up (before the father/daughter dance, cake cutting etc.). She asked us for another hundred bucks to stay. We said yes. Cake shots came out – blah. Wedding pictures ruined – we're hiring a real photographer re-creating the bride-groom formals. Contact me with any questions. Good Luck Brides!
---