Home

Teal Photography
About this Vendor
Your love. Your story.
For Missy Teal and her sister Allyson, each wedding is chance to build a relationship with an incredible couple. From every thoughtful detail to every unforgettable moment, Teal Photography tells the story of your day and your love.
Details
Engagement, Trash The Dress
Contact Info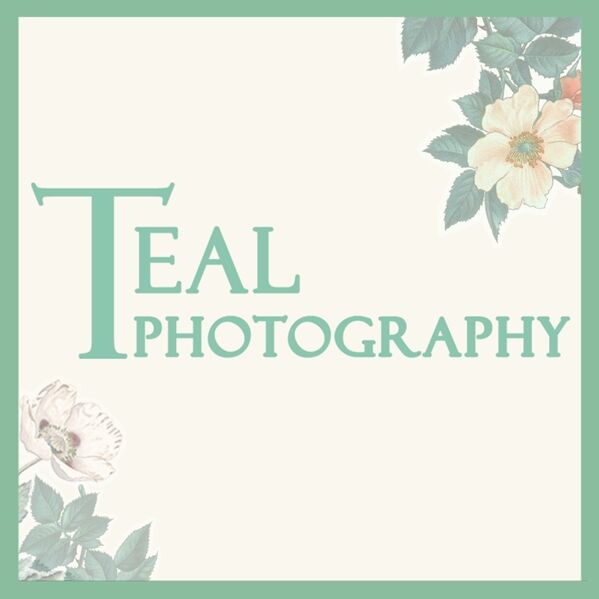 112 South Market Street, Mechanicsburg, PA
Beautiful pictures for our beautiful day
Reviewed on

4/26/2014
Jennifer C
Teal Photography did an amazing job for our wedding and engagement photography, and we were so pleased our DJ brought her to our attention. We priced out numerous photographers throughout central PA, and we felt Melissa Teal had the best combination of quality, price, and artistry. By doing an engagement shoot, we were able to get a great feel for Melissa and Allyson, her sister and the secondary photographer for our event, and get comfortable in front of the camera. For our wedding, Melissa made a point of learning our family members' names and relationships to us, and made sure to find out from us any special family combinations we wanted included in our pictures. In addition, she and Allyson made sure to capture some amazing little surprise moments; for example, we incorporated a typewriter and a literary theme in our reception, and they took some beautiful shots of the father of the groom teaching the flower girl and ring bearer how to type. They were also a tremendous help when we got to the cake cutting and my husband and I realized we had no idea what to do. Melissa instantly understood why we were hesitating, offered her assistance, and got us over what could have turned into an awkward moment. All in all, we are extremely happy that we chose Teal Photography for our wedding.
---
great photographer, great prints!
Reviewed on

3/13/2014
Sarah H
Melissa and her sister/assistant are wonderful photographers! My (now) husband and I hired Teal Photography to shoot our November 23 wedding in Lancaster, PA (sorry, this review is a little overdue). We chose Melissa for the quality of her work, as well as her great pricing. My husband and I, along with our parents, were so happy with the great service we received the day of the wedding--Melissa and her sister arrived on time, they were very flexible and creative, and many of our guests mentioned how unobtrusive they were--and the photos turned out beautifully!! Like I mentioned above, they were very inconspicuous when we were not doing posed shots, and yet they still managed to capture some great candid moments. In summary, Teal Photography was a pleasure to work with, very personable and receptive, and the end product was top-notch!
---
Best around!!!
Reviewed on

6/26/2013
Rebecca S
It was 4 months till my wedding and my original photographer told us he wasn't going to be to doing our pictures. I was freaking out. I was researching photographer in the area and found Teal Photography. I looked at the website and really liked Melissa work. So I went ahead and scheduled an appointment with Melissa. During the Appointment I knew that Melissa and Allyson were perfect for the job. I really liked the idea of having two photographers for our wedding. Melissa is so organized and really knows how to run a business and is very customer service oriented; plus super easy to work with. Any time I would send an email; instantly I would have a reply. Plus their eye for capturing the perfect pictures is amazing. I'm so happy with all of our pictures from the engagement session and our wedding. I had some key shots that were must haves for me and spoke to Melissa about them during our pre wedding meeting. She did an amazing job and manage to capture everyone of my must have shots. My wedding was my dream wedding and it went by way too fast…so I'm so thankful that we have our amazing photo's to always remember that day. In my opinion there are three key points to your wedding and they are: Venue, Photography, and DJ. So don't settle in those areas and get someone that fits your needs and wants. Truly enjoyed every minute of working with Melissa and Allyson Really liked the fact that the engagement session is free and allows to you to get a chance to get to know them and feel for how you should be posing. Melissa and Allyson are super talented and have a real act behind the camera. I highly recommend Teal Photography.
---
Best wedding decision!
Reviewed on

7/21/2015
Ashley M
Using Teal Photography was one of the best wedding decisions I made! They shot not only our wedding, but also our engagement session and a boudoir photo shoot I did for my groom as a present. They were professional, responsive on all communication, made us feel at ease throughout the entire planning process and on the day of the photo-shoots. I couldn't have felt more comfortable. They were a delight to work with, friendly and encouraging and always there to help with ANY question I had, even it is wasn't photography related! I highly recommend Missy and Allyson with Teal Photography, so much so that in future momentous occasions they are the only photographers I would call!
---
wedding photographers
Reviewed on

7/14/2015
Molly P
I can't recommend Teal Photography enough! Missy and Allyson were amazing throughout the whole wedding process. They gave us beautiful engagement pictures as well as gorgeous wedding shots. They make you so comfortable in front of the camera and help you with posing and positioning if you need it (I know I did!). They are a great team and I couldn't be happier with picking them!
---
Amazing photographers!
Reviewed on

10/30/2014
Kristen W
After meeting with Melissa for the first time, I felt completely at ease & knew I had made the right choice having Teal Photography capture my wedding day. My husband had renovated the barn on our property & we planned our wedding at our home this past September. Melissa, Allison & Carissa, caught every detail of the day & I can't put into words how satisfied & thrilled I am with my photos. Pictures are what we have for the rest of our lives to remember that day completely. I have had so many compliments on the photos, including that they were the best wedding pictures that anyone had ever seen. I can't thank them enough for how awesome the pictures turned out as well as how great they are to work with. Very professional & very personable; I highly recommend them!!
---
Love, Love, Love!
Reviewed on

10/23/2014
Lauren M
Melissa and her team were amazing and did a wonderful job with our engagement and wedding photos! I received my sneak peak and I can't wait to see the rest of the photos! They captured our day perfectly. I highly recommend them!
---
Best in the Business!
Reviewed on

8/07/2014
Corinne G
I used Teal Photography for my wedding on March 28th, 2014. I can honestly say without a doubt in my mind that Missy and her specialized team of photographers are the best out there. Throughout my entire time working with her, she was extremely professional but still had a warmth about her that made you feel like you had been friends for a while. It was extremely refreshing to be able to talk to a friend rather than another strange vendor. I knew right then from our brief conversations that the photos of our wedding day were going be flawless. Throughout our wedding day Teal Photography was amazing. They were invisible, yet knew how to command a room when needed. They were able to capture not only the traditional poses but the raw emotion and moments of our wedding as well. Having the photographs of when you are laughing, crying, dancing, and being yourself are the most important photos of all. Those are the photos that snap you back to the exact moment and bring yourself to enjoy your wedding all over again. About a week after the wedding was when Teal Photography really showed us their talent. They posted a "preview" to our Facebook account, which was a real treat to share with friends and family! I thought that the preview would contain some of the best photographs out of the whole day, but I was wrong. After we received all of the photos about a month after the wedding I was blown away to see that every-single photo was gorgeous. I received well over 650 photos, and when I mean every one, I mean every single shot. It is almost impossible to pick favorites – a very good problem to have! I feel that giving Teal Photography "5 star rating" is a gross understatement of what they deserve. They made my wedding not just a day, but an event never to be forgotten.
---
Incredible photography- one of a kind!!!!!!
Reviewed on

5/21/2014
Andrea D
Teal Photography is incredible!!!!! Their dedication, commitment and professionalism are above and beyond, but their photography is out-of-this-world. They are the most glamorous wedding photographs I have ever seen. The shots and poses are unique and they have fantastic drama and the photojournalism compliments with the life and energy of the event. Their photos are truly ones you will want to have framed in your house for years to come, they make you look like magazine models, only better, because they are you! Hands down I recommend them to all my friends and will use them for all future important life moments.
---
Absolutely beautiful photos
Reviewed on

12/30/2013
Kristy W
I cannot say enough good things about Melissa Teal and Teal Photography. Melissa photographed our November wedding (as well as our engagement session last spring), and my husband and I could not be happier with the photos. Melissa has a unique vision and way of capturing emotions that I have not seen. She knows just what to say and do to keep you relaxed during group, individual, and couple shots. She was a dream to work with -- funny, easygoing, but also able to keep the photo sessions moving without seeming at all pushy. She had to wrangle quite a few people during our post-wedding photography session, which was a great example of her professionalism and ability to work well with lots of different personalities. Melissa's sister Allyson, who acted as the second photographer and took mostly photojournalistic style pictures, was great as well. We were very happy to have so many "action" shots and unusual vantage points that could never have been captured with only one photographer onsite. I also feel the quality of the photos is incredible for the price. The old saying goes, "You get what you pay for," but I think we would have easily paid much more for lower quality photos with a different photographer. What a great value! We have received tons of compliments on our wedding photos and we give full credit to Melissa and Allyson. We are recommending Teal Photography to everyone we know, and we fully intend on using Melissa's services for family photos, etc. in the future. If you are in the Central PA area and are looking for a wedding photographer, I highly recommend setting up a meeting with Melissa.
---
Mother of the Bride
Reviewed on

11/04/2013
Carol H
Melissa Teal is amazing. She thinks of every detail and was organized, professional and it was a pleasure to work with her. The pictures of the wedding were absolutely beautiful. My daughter had a very large wedding party. Between the bridesmaids and groomsmen there where almost 25 people. Melissa and Allyson were able to get everyone organized and relaxed and all the pictures are lovely. Our only problem is how we will pick from all the gorgeous pictures that she and Allyson took of the wedding. I would recommend her to anyone without hesitation.
---
Highly recommend!
Reviewed on

10/06/2013
My husband and I used Teal Photography for our July wedding in New Jersey. What a great experience! We had seen some of her previous wedding photos and just loved her beautiful, artistic style of photography. When we spoke about the details of our wedding Melissa was very professional and had so many great ideas. She made this part of the wedding planning process a lot easier. The day of the wedding she was great! She got everything in order quickly, got some amazing shots, and kept us on time. I absolutely loved all of the pictures. The album she made us was fantastic. We got so many compliments and I would refer her to anyone! Melissa is super professional but also has a great sense of humor. Her photography is beautiful. I highly recommend!
---
Absolutely the BEST!
Reviewed on

8/23/2013
Jessica B
Melissa and Allison are the best by far! I knew from the moment I spoke to Melissa on the phone, that she would capture the reality and personal touch of our wedding day. Her and her sister have a magical way of making every bit of the photographing experience fun and exciting. Their eye for artistic flair and creative energy is evident throughout their entire presence. The end products are truly amazing and something that not anyone can master. We would highly recommend Teal Photography to anyone who would like to have a photo shoot. We can't wait to use them again!
---
TEAM TEAL!!!!!!
Reviewed on

8/22/2013
Leanne H
My husband and I absolutely loved having Teal Photography capturing our special day. We thoroughly enjoyed the engagement and wedding photos. Melissa made the whole process feel easy. We loved the ideas she had regarding where to take both our engagement and wedding photographs. The creativity Melissa had behind our photos was just breathtaking. We could tell that she knew what she was doing and was up-to-date with new techniques. Overall, we absolutely loved having Teal Photography throughout the entire wedding process. We suggest that you book Teal for your upcoming wedding. You will not be disappointed! We love you Melissa!
---
Fantastic Photos!
Reviewed on

8/10/2013
Marti G
When we began planning our wedding, my husband and I knew that photography was one of our top priorities. We wanted to make sure we found a photographer whose style was timeless and who took beautiful photos, but was also easy-going and fun to be around since we'd be spending the entire day with them. Melissa fit the bill perfectly. Her photos are just gorgeous, the perfect mix of posed and candid, modern and classic. I know when I look back on my photos twenty years from now, I will love them just as much as I do today. While working with Melissa before our wedding to iron out all the details, she was more than accommodating to us. We live two states away, so we had to get all of our wedding planning done on weekends. She was always more than happy to schedule a phone call to talk about details or schedule a Friday night meeting to work with us. Any time I e-mailed her with a question I had a response within a day, usually within an hour. For everything that is included with her packages, her rates are fantastic. She's willing to be flexible with her packages, and allowed us to exchange our engagement session for an extra hour of shooting the day of our wedding. On the day of the wedding, Melissa and Jade were so much fun to work with. It was more than apparent that they love their jobs, and had so much fun that it carried over to our wedding party. Their attitudes are contagious! She even managed to make my parents, who hate having their pictures taken, laugh a little during the family portraits. She had some great ideas for photos, but also made sure to take our requests. The icing on the cake is Melissa's quick turnaround. Two days after the wedding, our sneak peak was available, and within 3 weeks, all 700 of our pictures were posted. I haven't stopped looking at them since! If I were to get married all over again, I would book Teal Photography again in a heartbeat. We are already trying to think of a reason to work with her again!
---
Great Experience
Reviewed on

7/17/2013
Anne R
I had Melissa and Allyson as our wedding photographers. They were so great to work with before and during our wedding. Before, she was so organized, which made my life easier. During the wedding she was every where we needed her and stayed until after 10PM. She was receptive to all my requests as well. The quality was amazing and she was always professional. We were an out of state wedding and she was great to work with, very responsible. Even texted me when she arrived into town. HIGHLY Recommend.
---
photog
Reviewed on

6/11/2013
Stephanie Y
incredible! Melissa was so personable and caring. she was great to work with and really cared about and was watching every detail of the wedding :)
---
Perfect!
Reviewed on

5/20/2013
Katie V
I couldn't have been happier with Teal Photography!! Melissa is very easy to work with and her photos made my wedding look exactly as I'd pictured it, and better! I absolutely would recommend her for anyone.
---
The Best on the Knot!!!
Reviewed on

3/12/2013
Janelle M
We saw Melissa at another wedding we were attending and got her card. My husband and I met with her and reviewed some of her work. She completely sold us after her trip to Italy for some photography classes. How many other photographers invest their time and money to still learn their craft like that?? She was great to work with and quick to answer our emails. Our wedding day flowed wonderfully and never once did we feel rushed to move along quickly. Our pictures from our engagement session and the sneak peak are absolutely wonderful and you can see the artistic creativity in them. She takes great pride in her craft and you will not be dis-satisfied if you use her. If I could give her 10 stars I would!!!
---
Perfect!
Reviewed on

12/08/2012
Lauren C
Melissa and her sister are fabulous to work with. They take the pain out of taking pictures. They captured every picture I asked them to plus many extras. I'll be working with teal photography for many years to come!
---
Still reliving our special day thanks to Teal Phot
Reviewed on

10/09/2012
Andrea T
With so many decisions to make during the wedding planning process, choosing to work with Teal Photography was absolutely the best decision we made! My husband and I spoke with many photographers, but after meeting Melissa, I knew we had to work with her, and we were not disappointed. The day of our engagement session it was freezing cold and windy, yet Melissa and Allyson made us feel so comfortable and took some absolutely incredible photos. My husband, who dislikes getting his picture taken, warmed up and said he had so much fun! Melissa was also quick to respond to emails, calls, and texts and had helpful hints during the planning process. She even came to the rescue by picking up our wedding flowers for us at the last minute! It rained on our wedding day, but Melissa and Allyson did not miss a beat. Our guests remarked on the wedding day about how hard our photographers were working and how well they blended in. The photographs from our wedding day are amazing, and we continue to be impressed with the professionalism, creativity, and pure talent offered by Teal Photography...not to mention Melissa's excitement for weddings and passion for continuing to evolve as a photographer. Don't miss out on the opportunity to work with Teal Photography!!
---
absolutely the best- 10 stars!!
Reviewed on

8/31/2012
Andrea G
I recently had a personal photo shoot done with Teal Photography on the beach. I wanted some shots of myself, at a certain milestone age (wink, wink), and wanted to look hot. I love her wedding photos and the really fantastic shots that she takes of couples, and brides. So, we are out on the beach, and the wind is blowing like crazy, and there are flies and I have no idea how this is all going to turn out. Well, needless to say, I was COMPLETELY blown away. The shots came out amazing! She has a unique lighting technique that she uses, that makes you look like you are glowing, and it is fantastic! Her amazing photographic ability combined with her creativity is one-of-a-kind. She is extremely professional, catering to my ideas and suggestions, and took the best care of me even on a windy, buggy beach. Melissa and her sister Allyson are the best, and I wouldn't use anyone else. I would give them 10 stars if I could!!!
---
So great to work with!
Reviewed on

8/11/2012
Kristen O
We absolutely loved working with Melissa! She directed us so well and we get so many compliments about our photos. The mother of the groom said they were the best photos she has ever seen and that she's glad we didn't bother getting a videographer because Melissa captured every moment.
---
Absolutely Fantastic!
Reviewed on

8/03/2012
Carly B
I could not have been happier with the service I received from Melissa Teal Photography. From the very beginning Melissa took time to meet with me and responded to all emails very quickly. Our wedding had a bit of a condensed timeline, and despite the time crunch, she did an amazing job orchestrating people and keeping things efficient - so great that both sides of the family commented on Melissa's professionalism after the wedding. Melissa, and sister Allyson, have an eye for uniquely beautiful shots. They are truly artists. We received our pics in a very timely fashion - and they exceeded all expectations! They are just beautiful! Wedding pictures are an investment and provide a tangible memory of that great day...Melissa Teal Photography was worth every penny for the wonderful service and amazing pictures of our wedding day.
---
An eye for great pictures!
Reviewed on

2/29/2012
Jennifer M
When it comes to photos, I'm particularly picky, so when I was looking for a wedding photographer I wanted to find someone who had an eye for the "great shots." I was greatly impressed by photos from a friend's wedding and when I discovered that her photographer was located near me I quickly booked them (Teal Photography) for my own wedding. Not only do they take the time to make sure they know in advance what pictures you want on your wedding day, they make sure you get every shot you discussed on the actual day. And their two photographers capture every angle of your big day, resulting in truly high quality wedding photos to enjoy for a lifetime. And if taking great pictures was enough, their eye for the artistic is evident in their photo editing shills too. I've also received numerous complements on the style and quality of my wedding album and canvas print from them. I will definitely use them again for family portraits and other future professional photography needs.
---
Send Message