Home

Texas Renaissance Festival
About this Vendor
Fairytales do come true...
The Texas Renaissance Festival will help you create the royal wedding of your dreams in 16th century-style within the walls of our charming English village. Get swept away with one of our exclusive wedding packages designed to enhance the romance and magic of your wedding day.
Amenities + Details
Amenities
Handicap Accessible

Outdoor - Covered

Reception Area
For more details about amenities, please message the Venue.
Garden, Historic Venue, Church, Religious Setting
Bar + Drinks, Cakes + Desserts, Destination Weddings, Food + Catering, Service Staff
Contact Info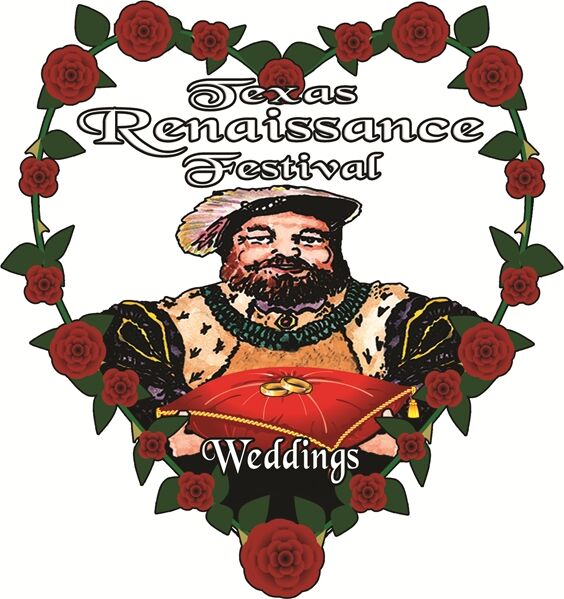 Fairy tale
Reviewed on

6/08/2012
Alicia W
The Ren. Fes. was truly a fairy tale wedding experience. I love the festival and when my husband had decided we should do a wedding there I was so thrilled. I am one of the few that will ever get to wear my wedding dress again. I am going to be wearing it every year when i go... Read More back to the festival. It was so truely nice. I'm glad I got to have my day be sooooo public. Everyone was looking at me in the horse carriage and I truely felt like a princess on my special day. Truely breath taking.
---
A True Fairy Tale For Me
Reviewed on

6/01/2012
Tracy F
Ok, if I endured all the rigormoro of signing up on a site just to have a chance to write a review, then TRF MUST be that good. Halloween weekend of 2005, a group of us (my fiance at the time included) had a majical time at TRF. We had just got engaged and really didn't begin... Read More any wedding plans. We saw a wedding there and thought it would be cool to get married at TRF. We planned it for 11/19, which would make any Bridezilla jump from a bridge with just 2 weeks to plan. TRF not only had different packages to choose from to fit your budget, they also helped us every step of the way. All questions answered, all worries put to rest. My wedding morning, i was greeted (after VIP parking!) with warm smiles and gracious hospitality. A beautiful bouquet greeted me into a cozy room to get ready. When it was show time, a horse drawn carriage was waiting for me and my "maidens". I felt like a queen as we were lead by a bagpipe procession and what seemed like a royal court. As the carriage went by, everyone at the festival bowed and cheered. I had an Anne Boleyn style dress on and we passed the gallows of all places! I yelled to the executioner that I'd be back after the wedding (guess you have to be there-the exchange was hilarious!). When we reached the chapel, the party raised their swords as we passed under them while minstrals were playing. I remember the walk down the isle in this BEAUTIFUL outdoor chappel adorned with vines enveloping the building in an evergreen paint. After the ceremony, we had the PERFECT reception hall: The Bier Garden right next door (you can also get a reception to follow, but we decided to fend for ourselves after)! There was a band playing with one sweet accordian player! We had our first dance from one of his meddlies. There was a time where I paused to just take in the day. I remember that joy and laughter were voluminous and that happiness was abundant, And when we walked the festival, we were treated like a King and Queen. We had our pictures taken there too and LOVE LOVE LOVE them!!! TRF has the complete package and it's virtually worry free. They take care of everything for you and not only do they help the bride out, but they also talk the groom through the experience as well. They have this so down to an art, that rehersals are not needed at all. We go back every year around our anniversary and re-live the memmories and revel in the merriment and the majic that TRF holds. And every year, they never disappoint. Huzzaa to you TRF!
---
My Fairy Tale
Reviewed on

4/26/2012
Jessica T
My first experience with the Texas Renaissance Festival was during my first year at college. As I strode through the gates, I watched in wonder as a horse drawn carraige lumbered past carrying a beautiful Bride with her new Husband. I was hooked, and knew at that moment Where... Read More I would have my wedding. Though the road it took me to get to it was rough, and not without hazards, in 2007, I get my wish and had my Dream Wedding. The gracious folks at TRF could not have been more wonderful. Though I didn't splurge for the reception, everything for my ceremony was spectacular. We only had one minor cirsis with a wardrobe malfunction but the event coordinator was quick to act and in less than 5 minutes, there was no more problem. From choosing the venue, to the tour of the grounds, even speaking with the chaplin was expertly and knowledgeably comprised of some of the best in the business. I love that the packages were flexable, and affordable even for a mother and student like me!
---
Reviewed on

12/27/2016
Taylor S
Our wedding was everything we wanted it to be and MORE! We had our photographer bail MINUTES before the ceremony and Vee worked her magic and got us a photographer on the spot! Everyone was so amazing, from the second I walked onto the property to the moment we left. Vee is an... Read More amazing woman, she helped with everything! She made herself available whenever I had questions or needed help....I was truly blown away I couldn't have pictured a more fairytale wedding. My husband and I are already discussing doing a vow renewal in a few years!!! All of our guests had an amazing time, this will be a wedding we will be talking about for years to come!!
---
Reviewed on

10/26/2016
Lauren F
Deciding to have our wedding at TRF was the best decision we could have made. Vee has been fantastic, is available whenever I need her, and has made certain that every detail that we wanted to customize was handled smoothly. I have recommended her services probably a dozen... Read More times this month alone! The Chapel is beautiful, recently updated with lots of new growth for the vines, and has a fantastic open feel. We decided on having our reception at the Italian Village and I knew that it would be perfect when we were told that if any of our guests leave hungry from the feast, it means they didn't eat enough and need to go get another plate. I am very happy to see my faire family grow and am proud to see the success of TRF. Huzzah!
---
Reviewed on

3/28/2016
Renee O
This venue was a magical place to be married. We worked with Vee Brauner and her team for a magical wedding at the Texas Renaissance Festival. They have been great! Vee is very patient and willing to do what she can to make your day perfect. We went for the wedding tours a... Read More couple of different times to make sure that all of our questions were answered and that we understood the progression of the wedding. It is important to know that there is not a typical rehearsal so going for the tours provide you with the opportunity to ask questions, take pictures, familiarize your wedding party with the location, and more. As for the day of the wedding Vee or her team meets you to ensure that you have everything you need to get ready. I was late due to some issues with my wedding party but Vee and her daughter were patient and so kind. They even went to get us drinks and even make sure I had a smile on my face despite all that happened that morning. She even explained that the musician playing at the wedding had an emergency, but they went out of their way to find another to fill in. The lead/ announcer for the guard were sure to explain what would be happening from the moment we left our dressing room. I would advise anyone that gets married here to think about the venue and the grounds before you choose your attire. It is a bit of a walk from the dressing rooms and the grounds are dirt/mud/grass. The wedding venue we used, the English Garden, was beautiful and in bloom making it absolutely perfect. For the price we paid the package was exceptional. The festival is a great place to get married to be transported some where else in time and to give your guests a different experience. P.S. one of the best feelings is using the carriage and all the people greet you , making you feel beautiful and loved.
---
The Perfect Place For a Fairytale Wedding
Reviewed on

4/26/2012
Michelle T
I was married here Saturday, November 26th, 2011 and it was absolutely perfect. The festival provides everything- cake, music, setting, food, dressing room. The only thing we really had to worry about was our attire. Every step of the planning process was very simple, the staff... Read More was there for us and had our back through it all. All of our guests had a blast and many of them told us it was the best wedding they had ever been to. Personally, I wouldn't have changed a thing about it. If you're looking for a gorgeous and unique venue with extremely professional service, the Texas Renaissance Festival fits the bill.
---
Drew and Amanda
Reviewed on

4/26/2012
Drew H
The Texas Renaissance Festival provided a beautiful setting, in the form of a place which has a great deal of emotional meaning to my wife and I. We have attended the festival every year since 1991, so having our service there was perfect, so that meant The Festival provided a... Read More setting which was both visually stunning AND personal to us.
---