Home

The Balcony Ballroom
About this Vendor
Still madly in love with the business of love.
Couture-like elegance. Because your event should be as original as you are. With elegant open spaces, a brand new high-end lighting system with projections you can customize, and cuisine tailored-made to accommodate an array of dietary needs, your day will be just that – yours.
Amenities + Details
Amenities
Handicap Accessible

Liability Insurance

Indoor

Reception Area
For more details about amenities, please message the Venue.
Bar + Drinks, Cakes + Desserts, Food + Catering, Planning, Rentals + Equipment, Service Staff
Contact Info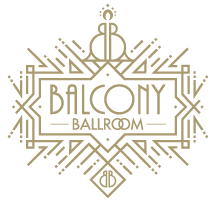 4738 Utica Street, New Orleans Area, LA
Two Fantastic Weddings
Reviewed on

3/03/2014
My husband and I had our reception at The Balcony in 1981. It was fantastic. So it's only natural that when our daughter said she was getting married we hoped to return to The Balcony, but the decision was hers to make. She wanted to look at other venues and we did. We saved The Balcony for last in our reception shopping. When she saw the room, the foods you would get, the price and how nice the people were she was sold. The staff gathers all of the necessary details from you, then a week before the wedding you can bring in everything that you have to deliver to be used at your reception, (guest book, photos, cake knife, etc.) so you don't have to rush around the day of your wedding making sure everything gets where it has to go. Everything went very smoothly. Our daughter's wedding reception was at The Balcony on February 1, 2014. We were extremely satisfied with the venue, very elegant; the food was plentiful and delicious, the service was fantastic. Your drink wasn't quite empty when they were asking if you would like another drink or something to eat. We really like that they feed the bride and groom, parents and bridal party upstairs when you arrive. Once you get downstairs they will get you anything you want but you are so busy greeting your guests that you don't take the time to eat...and you really don't want to miss out on that good food! You get so much BANG for your BUCK at The Balcony. You show up the day of your wedding without a worry. Our phone didn't stop ringing after the wedding. Guests were calling to say that it was the best wedding they have ever attended. The said the food and drinks were delicious and plentiful. There is something for everyone at The Balcony. If we had another daughter we would return for a third time!
---
Reviewed on

5/26/2015
Allyce H
I don't know where to begin with how amazing The Balcony staff is! Why have your wedding ANYWHERE ELSE?!!! If in life somehow you were offered the opportunity to buy a Maserati, Lamborghini, or whatever your dream car would be for a price you could actually afford, you'd jump at the chance! Having your wedding at The Balcony is that affordable dream car! My husband and I are both attorneys. We could've gotten married anywhere, but the night of our wedding, The Balcony solidified that we made the right decision. After our initial wedding venue BAILED ON US 1 month before the wedding (any bride's worst nightmare!), The Balcony proved time and time again that we should've picked them from the start! (My fiancé at the time had his apprehensions about getting married "outside of the city.") We were treated like ROYALTY the entire night! I got call after call from family members raving about the service! Although, I am from LA, I relocated to my husband's home state of SC and was forced to plan my wedding from halfway across the country. The Balcony was more than accommodating with taking care of anything I needed help with even at the last minute. Not many things in life are perfect, but The Balcony is as close as you can possibly get!!!
---
The Most Important Day of my Daughter's Life...
Reviewed on

3/13/2015
Lindsay B
I want to thank ALL of The Balcony Staff, especially Vanessa, Jay, Mike, Colin, and Chef Wes for the MOST perfect experience I could imagine for the MOST important day of my only daughter's life - her wedding day :) I cannot say enough good things about how professional, diligent, and accommodating they all were from start to finish. The food was delicious, plentiful, and never ending, and a special thanks to Chef Wes for creating an entire menu for a nephew with Gluten issues. He didn't have to do that. I heard comments about how the bartenders would eventually learn each guest's drink preference and have it ready when they arrived at the bar! How many places do that?? Thank you so much! You all made me look good - LOL We will DEFINITELY be recommending your venue to everyone we know, and we know lots of people with adult children about to get married :) Thank you, again, from the bottom of my heart, for all you did for us. I've never seen my daughter smile so much :D Sincerest Regards, Mother of the Bride (Cody & Lindsay, March 6, 2015)
---
Reviewed on

7/23/2015
Alli S
I would like to thank the ENTIRE staff at The Balcony! Absolutely everything was amazing and perfect. I knew from the day my sister had her reception here 9 years ago that when the time came, i wanted the same! Everyone that came to our wedding is still talking about how fun it was, how nice the people were, how the food and drinks were the BEST they've ever had at a wedding! I couldn't agree more. The menu is an "all the time" menu, meaning they always serve the same foods! They are all delicious! The in house DJ played a variety of music that suited everyone's taste. The staff, what can I say, they make this place the fabulous place it is. They are there every step of the way throughout the night. We were told by staff "we've been doing this for years, and we've perfected this." They exceeded the expectations I had in mind for my wedding. My now husband was reluctant to having a huge wedding, but thanks to the wonderful people who helped us, he had the best night ever! We had both our ceremony and reception here. The turnover time was super fast! I remember walking back down the aisle and making it up the stairs, only to turn around and see the tables and chairs set up for the reception! Thank you to all who were involved in making my wedding night one of the best nights of my life! Thank you for the generosity you gave to my entire party. Thank you for absolutely EVERYTHING! To those hesitant about booking The Balcony, DON'T BE! This place will make all your dreams come true!
---
Reviewed on

7/13/2015
Linda Mary P
If I could give the Balcony more stars, I would! They were absolutely amazing!! They made sure nobody was stressed! My husband was deployed through most of the engagement which made wedding planning stressful. The Balcony made me feel much better about that! They take care of EVERYTHING for you!! My husband and I are both living in Texas as well as my immediate side of the family, so looking for a venue that met our needs and budget was stressful. We had spoken to family members in New Orleans who had been to weddings at the Balcony and told us how beautiful it was! We looked at pictures and immediately fell in love. I did not actually see the venue until a few months before the wedding but fell in love when I saw it. The staff members were extremely welcoming and happy to show us everything (many times). My husband did not see the venue until the day before the wedding and did not feel anxious about getting married there. The decorations were beautiful. We did not have to bring anything! They had a box to put our cards in and everything. They have so much lighting and different colors to go with your theme! So now let me talk about the food!! The food was amazing! everything was! They sat us down after the wedding and force fed us (which we loved) and nobody could come up and bother us!! We even were able to do our first dance upstairs (you can also do it downstairs around your guests). Dancing upstairs made it very intimate. Speaking of dancing, the music!! The DJ was awesome. They play a variety of music and had just about everything. Both of our families are from Honduras, so of course we needed tons we could dance to, and we got it! They made sure my husband and I did not have any problems. They sent us home with a cute box with pieces of our cake, champagne, glasses, our candy, and other cute things. They even mailed us our leftover Jenga pieces that we used as our guestbook and had forgotten. I wish I could take the whole staff home with us to Texas. My family loved them so much! We are still being told how our wedding was the best people had ever been to! I truly believe that this was because of The Balcony!
---
Reviewed on

6/17/2015
Our daughter Shyanne Dupuy​ got married on June 6. 2-15 at The Balcony Ballroom. Words can not express how exquisite and wonderful the wedding was. Vanessa and Mike were so incredibly amazing to work with and were so very helpful and organized. You made Shyanne and Bernie's day so wonderful. Countless guests told us this was the best wedding they have ever been to. We will definitely recommend to anyone to have their wedding and reception at The Balcony. Thanks again for making Shyanne's dream wedding a reality. You guys are AWESOME!
---
the Balcony Ballroom
Reviewed on

5/12/2015
Our reception was absolutely wonderful.I couldn't say enough good thing about it. I have had so many family and friends tell me it was the best wedding they have been to. Vanessa and Mike were so nice to work with. They kept everything calm and flowing smoothly. Great Staff with some awesome food and drinks. Thanks to the Wise Guys who kept everyone on the dance floor from start to finish. It was a perfect night and we will cherish the memories forever. Thanks again to all who made it possible. Karen & Raymond Bouffine
---
Loved my experience at The Balcony Ballroom
Reviewed on

3/21/2015
My name is Alicia and my husband and I had the pleasure of having our ceremony and reception at The Balcony Ballroom on 3/14/15. It was absolutely amazing. What we paid for included everything except the cake. That's a pretty awesome deal if you ask me. From the start of our ceremony to the end of our reception, it was the best experience ever. If I could keep getting married to my husband over and over again at this place I would. The service was great, the food to die for, the music from the DJ was perfect, he listened to me on our song choices to be played and that was definitely important to us. Vanessa and Mike were awesome. They waited on my husband and I from beginning to end and didn't miss a beat. The second I had a drink out my hand one of them was right there with another. They even attended to my parents and my husbands. My dad told my Mom he enjoyed our ceremony and reception so much. Everyone who attended said how much they loved everything there and how beautiful everything was. I am in awe with how everything went and I would highly recommend this beautiful place to any bride looking for something in the New Orleans area. Its the best place to have your ceremony or reception or do like me and have both! And the fact that everything is included, a lot of brides could be that much more stress free. The Balcony Ballroom is an exceptional place and so are the people running it❤❤❤
---
GREAT VENUE
Reviewed on

3/21/2015
I was so very happy with The Balcony . After looking at many places my daughter picked this one. I cannot compliment them enough on how they handle everything and every guest. I received nothing but winderful reviews & Mike & Vanessa made me fill important and relaxed from the minute I walked in the door until I left. The food was delicious, the service was wonderful..Just leave everything up to them,, Thanks again for such GREAT MEMORIES for my daughter & my new son-in-law. Stacey & Justin march 13,2015
---
Daughters Wedding
Reviewed on

3/18/2015
My daughter had her reception on March 14, 2015 at the Balcony Ballroom. I cannot say enough good things about this place. It is so beautiful and elegant. The food is some of the best I have ever eaten and it was non-stop and hot. The servers always had a smile on thier faces. Mike and Vanessa were over the top in helping this day go so smooth. We had not a single problem and not a single complaint. I had my reception here in 1985 and my daughter wanted to check it out as well as other places. In her words "No other place compared to the beauty of the Balcony, and the caring of the staff." Also the fact that all food is prepared there not frozen and shipped in was also a plus. We had the best time never a worry. I would recommend the Balcony to anyone. You won't be sorry. This was one of the best experiences I have ever had.
---
A Priceless Wedding
Reviewed on

3/09/2015
Henry J
I will definitely recommend your services to anyone looking to plan an event. The staff interacted with the guest and made them feel welcomed. Vanessa and Mike are the best at what they do. I will miss them. Everything ran together seamlessly. Everything was perfect and everyone is raving about the quantity and quality of the food. There services are priceless. People are saying we had the wedding of the year and it's only March.
---
LOVE the Balcony!
Reviewed on

12/06/2014
jennifer s
From the moment we walked in to see the venue, we were in love with the place. Everything was perfect. The staff were always willing to help with anything I needed all the way through the reception. The food was amazing and the music was great. Everyone we have talked to since the wedding have raved about what a great time they had and how good the food was. I would recommend The Balcony to anyone that asked.
---
Great Day!
Reviewed on

11/11/2014
Nicole S
The Balcony was an excellent choice for our big day. They made it so easy and seamless. All we had to do was show up and enjoy the party. I loved the renovations and everyone is still talking about the abundance of amazing food they received. It you want a stress free venue for your reception, I highly recommend The Balcony!!!
---
LOVED having our wedding at The Balcony Ballroom
Reviewed on

11/03/2014
Jennifer C
My husband and I, as well as ALL of our friends and family, were extremely happy with our wedding at The Balcony. It is a beautiful atmosphere for such a special day. The service was phenomenal, the food was absolutely delicious and the list goes on. We enjoyed every moment of our wedding and received countless compliments on the venue we chose for our wedding. Our wedding day was worry/stress free thanks to the staff ~ we felt we were very important to them and they catered to all of our needs and desires for an amazing wedding. We highly recommend The Balcony for a wedding venue. We were so happy and thankful to have such a beautiful and amazing wedding. The memories are priceless!!! Jennifer and Christopher Riecke Married October 26, 2014
---
Awesome Venue!!
Reviewed on

10/29/2014
Lyndsay L
We had our wedding reception at The Balcony on 9-12-14!! We could not have chosen a better place! Vanessa along with all the other staff did everything they could to make our night the best it could be!! We were so happy with all of the food as well!! Overall I wish I could rate more than 5 stars!!
---
Pure Elegance
Reviewed on

9/08/2014
Mary B
This venue was absolutely amazing!!!! We had our wedding + reception here and when I say it was like a dream, that's an understatement. Sheer class and elegance. I felt like we were on a wedding reality show on tv. The food was impeccable! The atmosphere was enchanting and the staff was incredible! I wish I could do it all over again!!! There was soooo much food! All inclusive and no menu to choose items because You get everything! Best bang for your buck is definitely @ the balcony ballroom. I highly recommend this venue!!! A+++++
---
Elegant Venue, Amazing Service, The Best in Town
Reviewed on

8/27/2014
Where do I even begin? My reception venue was one of the most important things on my list when I was planning our wedding. I went to several venues in the area but as soon as I met with Vanessa at The Balcony I just knew that this is where I wanted my reception to be. From the time we walked into the door to plan she was there to assist us in making our night special. We met several times over the course of the planning year and even the week of the wedding. We went over table linens, lighting, food, drinks and more. The best part... ITS ALL THERE FOR YOU!!! No searching for different vendors... its a one stop place and everything they have is TOP NOTCH! The night of our wedding Mike was there always making sure we were having a good time and that helped us truly enjoy ourselves! They take pictures for you and post to facebook, instagram, twitter and even youtube! It was great to see pictures the night of the wedding! After the wedding I received SO MANY compliments from friends, family and even other brides who had recently got married that said "this place is awesome"... and I TOTALLY agree! Everything was truly amazing and they made it a night to always remember! Thank you to The Balcony Ballroom for being the best! - Jen & Lance
---
Daughter's Wedding
Reviewed on

8/11/2014
My daughter got married there on a Sunday night in June 2014. The Balcony was great. They do everything for you. Mike was the best. You just show up and enjoy yourselves, they keep everything organized for you. We were also lucky to be there right after they got the new gold chairs, wall lights and linens to match your colors, and they repainted over the murals on the walls. Beautiful place. You won't regret your decision.
---
Perfect Reception
Reviewed on

7/16/2014
Erica O
From the moment we toured the Balcony Ballroom until the end of our reception, we were treated like more then a number with money. They really catered to and anticipated our every need. We highly recommend this place to anyone. Very accomadating! Great food!
---
500 stars
Reviewed on

7/14/2014
Janie g
The Balcony did an amazing job for my wedding! I'm from out of state and they took care of anything and everything I didn't even think of. They were so attentive to the guests and everyone had an amazing time!!!!
---
Review of the balcony
Reviewed on

6/18/2014
I have been to a couple of weddings/ receptions at the Balcony and I have been very impressed by the venue in particularly the food and the wait staff . They are very attentive and give excellent service .
---
Wedding Reception/Anniversary Party
Reviewed on

6/18/2014
My husband and I will celebrate our 28th wedding anniversary on Saturday. I can still remember my special day which included a grand reception at The Balcony. When the wedding party arrived, they were escorted upstairs for photos and delicious food. Of course, our guests downstairs were well taken care of. Walking down the staircase as the bride and groom was just magical. The staff and service catered to us like royalty. Our first dance on the upstairs balcony was very special with everyone having a view of the happy couple. In 2013, my parents celebrated their 50th wedding anniversary with a party at the Balcony. It was like walking back in time since I visited in 1986. Everything was just as I remembered--the delicious food, the excellent service, and the attention to every detail. I have been fortunate to experience 2 major life events at The Balcony.
---
The Balcony is Awesome!
Reviewed on

5/13/2014
Tawatha S
I loved everything about the venue, service, and food at the Balcony. Vanessa was awesome - organized, thorough, and friendly. She definitely understands her business and knows how to put the bride and her bridal party at ease. From the time we arrived at the venue until the time we left, Vanessa and the entire staff catered to me and my parents. She thought of everything! I give the Balcony 5 stars! You won't be disappointed :)
---
My Wedding at The Balcony
Reviewed on

1/29/2014
Sunnie L
I got married at The Balcony on January 18th. It was absolutely beautiful!! Vanessa, Mike and all the amazing staff made our dream wedding come true:) Also, the food was the BEST!! Wish we could do it all over again. Highly recommend The Balcony.
---
Mike is the best wedding planner
Reviewed on

12/27/2013
Robinique H
My wedding went through without a stitch! Perfection!
---
Meet The Owner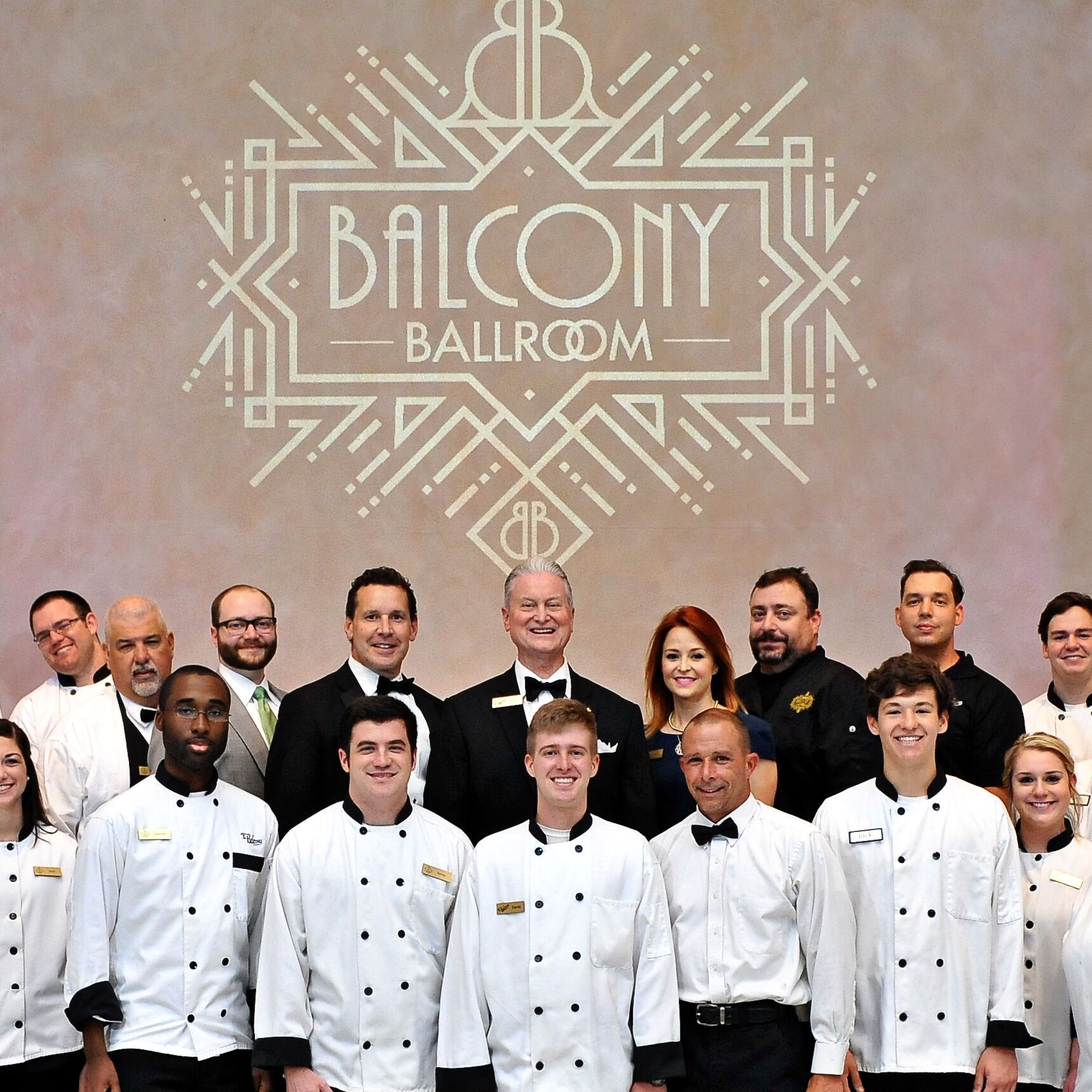 Johnny and Valerie Van Vrancken
Weddings are about families coming together to celebrate love, life and the beginning of forever. So it comes as no surprise that for over 40 years, this family-owned business has been the swellest setting for over 10,000 happily ever after's. Now, their children, who grew up immersed in this rich familial culture of service and dedication are being handed the reins, bringing a fresh new perspective and vision to every event hosted at The Balcony Ballroom.
Send Message