Home

The Barn at Fallingwater
Book Your Wedding with The Barn at Fallingwater
---
A BARN IN MILL RUN, PA
About Us
The Barn at Fallingwater is located in Mill Run, Pennsylvania. It sits at the top of a beautiful waterfall and features innovative modern architecture. It is a short walk (about 500 yards) north of the main Fallingwater building, which was designed by famous architect Frank Lloyd Wright and is now considered a National Historic Landmark. The land around it is protected from further development. The barn is a converted bank barn, and it offers four distinct Indoor and outdoor spaces in and around it that small and medium-sized parties can use for wedding ceremonies or receptions.
The Fireplace Room
is named for the long stone fireplace that takes up nearly an entire side of the room. This space was originally a milking parlor when the facility was an active dairy, but it has been renovated to serve as an open event space. Some decorative elements related to the room's original use remain, to remind guests of its history. Approximately 150 guests can fit comfortably into this space.
The Threshing Room
gets its name from the fact that it was once used for threshing grain. Now, it is an expansive event space with soaring ceiling beams and finished maple floors. Since this room is not heated or air conditioned, it is only available for seasonal use, between the months of April and October. This space is also large enough for up to 150 people.
The Courtyard
is located off of the Fireplace Room, and features a flagstone patio and wisteria-covered trellis. This is an intimate space suitable for parties of around 50 people. Many people use this space to serve snacks and cocktails before or after their ceremony.
The Amphitheater
is an outdoor space that is popular for ceremonies. It is located on the hillside above the barn, and it is surrounded by a copse of mature trees, creating a green background against which many couples choose to exchange their vows. It is large enough to accommodate 150 people.
What You Should Know
Rental fees for The Barn at Fallingwater cover six hours of rental time, including setup and cleanup time. Additional rental time may be available for an additional charge. Although many of the areas in this venue can accommodate up to 150 people, the venue only supplies chairs and tables for 100 people. This means couples who want to invite more than 100 guests must provide additional seating. When it comes to catering and other vendor services, wedding parties must choose from an approved list of vendors provided by the venue.
Nearby accommodations are available for out-of-town guests. The Barn at Fallingwater offers separate private changing rooms for both the bride and groom.
Extra Perks
The Barn at Fallingwater is a beautiful rustic yet contemporary space, and it offers wedding parties a number of extra perks:
Well-maintained hiking trails
Custom lighting available
Tents to create covered outdoor space
Movable bars for serving alcohol
From the Vendor
A unique site for your unforgettable day!
The Barn at Fallingwater is a truly exceptional site, and we are delighted to have the opportunity to share it with you for your special day. Our event space is a fully-restored 19th century barn, located about 500 yards north of Fallingwater at the entrance to the Bear Run Nature Reserve. The Barn has two primary event spaces - the Fireplace Room and the Threshing Room (Hayloft) as well as two spaces for outdoor ceremonies. The several distinct settings, within and around the building, can be used by themselves or combined to create the perfect wedding ceremony and/or reception. Contact us today to schedule your tour of this beautiful location!
Amenities + Details
Amenities
Handicap Accessible

Indoor

Reception Area
For more details about amenities, please message the Venue.
Barn, Historic Venue, Museum
Contact Info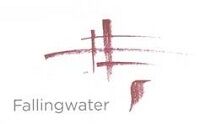 beautiful location!
Reviewed on

9/01/2013
Meghan R
The Barn is a beautiful, unique venue and the opportunity to take wedding photos in front of Fallingwater is really what made us settle on our venue. From researching other barns and unique venues in the Pittsburgh area, we thought the price was incredibly reasonable, and we... Read More ended up being completely blown away by how everything turned out. Kate was great throughout the course of the wedding weekend from set-up to tear-down and she was incredibly helpful with keeping the flow of events moving. In regards to the negative comment written by another bride, I will say that responsiveness to e-mails in the year or so leading up to the wedding wasn't always super fast (I reached out with questions on a few occaisions, once to wait a week for a response and once never got one at all), but as the wedding approached Kate was fantastic, so I just attributed it to her managing a lot at once. Especially within the last month or so as we were managing through final details, I thought Kate was incredibly professional and we were very grateful for her help.
---
Review for The Barn at Fallingwater
Reviewed on

8/28/2007
Jennifer V
Beautiful spot for pictures
---
Reviewed on

12/04/2017
Brenda W
The barn and the ceremony site are very rustic and were a nice backdrop for my beautiful daughter's wedding. However, I CAN NOT BELIEVE that the events coordinator keeps her job there! She is horrible to try and deal with, not returning calls, forgetting all kinds of things,... Read More changing things and not keeping her promises. if you try to deal with these people, MAKE SURE you get every detail in writing! We had a terrible experience the day of our event. We informed Ashley, the coordinator, that we had a bus coming for the wedding party at 10:30pm and were going to clean up after this. Despite the fact that our contract stated the event was to end by 11pm and clean up was to be complete by midnight, she appeared out of no where just before 9:30 pm and started moving our stuff and taking off our tablecloths. The wedding party was still there and things were in full swing. I asked her what was going on and reminded her that the bus was coming for them at 10:30. she told me it was time to clean up. I am the mother of the bride and i was appalled at her behavior. She was rude and obnoxious to me and our guests and pretty much ruined the end of the evening for me. I asked her to please stop, but she wouldn't. I was so upset and said, "I can't believe that you are throwing us out"! She also threw away the special box that the kids cake came in and when the baker bounced her about it, she said "I guess it got thrown away then." They ended up having to smoosh their wedding cake into a cupcake box. There are so many things this woman did badly/didn't do at all/or said, leading up to and during our special day that i can't even begin to mention them all. It would have been beautiful if Ashley had not done her best to ruin it. You also are required to use ONE specific rental company, for linens and such at this venue. Even if your caterer provides plates, silverware, linens, etc, as part of your package with them, they are not permitted to provide same. Rather than being strong armed into using this expensive company, we opted to get our own tablecloths and such. The WEEK before the wedding, Ashley contacted my daughter and told her she might not have given her the right tablecloth specs for the setup! She also, at one point, called my daughter to tell her she had inadvertently double booked and there would be a smaller event in part of the barn during her wedding!!! Hello?! We ended up getting that fixed, but not without a lot of indigestion. Overall, the venue is very nice, but the grief you will endure from TRYING to deal with the events coordinator is probably NOT worth it.
---
Reviewed on

8/02/2017
Nicole I
A great venue and even better staff!!! The barn was perfect for our wedding! The wood work and the lighting was beautiful and fit perfect with our outdoor adventure theme! The fireplace room was perfect for our ceremony and the photo session at Fallingwater was fantastic! Ashley... Read More was super helpful, she always answered my questions right away, helped us set up, clean up, and helped us deal with some last minute rain storms! The location was a dream and I can't think of a better backdrop for our special day! Thank you Western Pennsylvania Conservancy!!! ❤️
---
Reviewed on

9/21/2016
Helen L
I knew, without a doubt, that I wanted to use the barn as my wedding venue, because there is a lot of sentimental value in the location for me. We used the amphitheater in the woods for the ceremony, the courtyard for cocktail hour and the threshing room for the reception. We... Read More were also able to use the farmhouse on site for getting ready. The event was beautiful and ran quite smoothly, but the planning process was not the easiest and the barn is not a 100% ideal event space. There is no AC in the upper, more picturesque, part of the barn. Depending on your caterer, the lower (w/ AC) fireplace room may not even be available as a rain or heat plan. The barn gives you 5 caterers to choose from (many of which are top notch). We were married in early September, so both rain and heat were a concern. We ended up with quite a hot day and were scrambling to find industrial sized fans to circulate the air; the barn does not have any fans. The barn also does not have any highchairs or booster seats for kids. The barn does have a great number of tables and chairs, so there is no need to rent them. There are also benches in the amphitheater in the woods, which were covered to be kept dry until noon on our wedding day. Getting ready in the farmhouse was convenient, but you aren't able to get in until 10:30 am. My hair/makeup team would have preferred to get in much earlier. The space is really really cute and it's nice to have access to a kitchen for cookie table prep and lunch. Our site coordinator was superbly helpful once we were there setting up, though she was our third coordinator since we started our relationship with the barn. A previous coordinator failed to show up for a meeting at the barn after we drove over an hour to get there, we weren't able to tour the space that day. All in all, the barn is a beautiful space that does not need too much extra decor. The lawns and landscape were well maintained, dead light bulbs were quickly changed once we noticed that they were out, and they are working on thickening the forest a bit in the amphitheater. I would recommend this for a mid-fall wedding venue, but would warn of the amount of service that you get for high-ish price that they charge. PS, my wedding was beautiful and drama free, but this is all information that I wish I had known before diving in with the barn.
---
Reviewed on

9/27/2015
Taylor M
The barn was absolutely perfect and so beautiful! The planner was great to work with and very responsive. I see in past reviews complaints about the planner but there is a new girl as of May 2015. They were great at helping set up and coordinating everything just as we... Read More planned. It ended up raining so we had to move it indoors but they were great at adjusting and suggesting how to set up indoors. I would suggest an actual wedding planner as well as the planner you get at the barn is more for set up and to oversee things, not to actually manage the day of events. Highly suggest it though!
---
Reviewed on

8/27/2015
Melanie K
I spent the better part of a whole year leaving messages, emails and voicemails that went unreturned. I was requesting and at one point begging for information on the venue for my July 2016 wedding. We have international guests from Australia and Ireland that need plans in... Read More advance. I couldn't get any answers or return messages. Read emails below on the same issues and plan for the same. Incredibly unprofessional. If I acted in this manor in my career, I would expect to not have a job. Good luck.
---
Great physical space, not a great coordinator
Reviewed on

9/17/2013
Mary-Catherine C
If you have a wedding planner, or someone who is going to coordinate everything then this is a no brainer. HOWEVER, if you are doing things yourself (like I did) then the coordinator is zero help. She never returned e-mails and it took forever to contact her. Our baker even had... Read More a hard time when she was coordinating dropping off our cake. We ordered a tent and on the day before the wedding when setting up she said "oh, did you end up ordering a tent?" and when I said yes she responded "oh, well it's usually delivered by now, you should call and figure that out." She offered no help. The facility itself is gorgeous, pictures turned out great.
---
Good luck!
Reviewed on

6/01/2012
Victoria S
The lady who is in charge of weddings is unprofessional and very difficult to try to work with in my opinion. This was originally the number one venue choice for both my fiance and I. I emailed the lady in charge of events, Katlyn Andyjohn, and she eventually sent me their... Read More brochure. After reading through the information packet we were still very interested in the venue but were left with several questions. I emailed Katlyn back with these questions. After not hearing back from her I called her and left a voice mail. This was WEEKS ago. I tried emailing her again and also left several additional voice mails over that period of time. None of them have been returned. We simply wanted a few questions answered and to schedule a visit. We were so excited at the prospect of getting married here that we foolishly put all other planning on hold until we could speak with Katlyn and visit the Barn. However, her inability to follow through with such a small task as returning a phone call or email left me wondering how she would be able to handle the more difficult task of coordinating a wedding! Rather, we selected a venue with an event planner that has handled the entire process with professionalism, kindness, and promptness. She has been nothing but courteous and has treated us with respect. I feel much more confident that the people at the location we have ended up choosing will be capable of putting together a beautiful wedding without any hitches. If you choose to hold your wedding at the Barn at Fallingwater I hope that you will be treated better than we were! All I can say to those of you who, like me, dreamed of getting married here is...good luck!!
---