Home

The Bigger Picture Photography, Lisa Shaw
About this Vendor
Photojournalism With a Fine Art Edge
So, you want to have photo-journalistic (candid) images, but also want them to be unique and artistic? My background in photojournalism and fine art will bring something different to your photographs. I take the art of wedding photography to the next level by capturing TRUE in-the-moment emotions, documenting the artistic beauty around you, and providing a lasting view for the small moments that are so significant. It is important to me that you enjoy your big day, without feeling that photography took it over. I promise, you will enjoy it. That is another plus to choosing a photographer with a documentary style. You can check out more about me here: http://lookatthebiggerpicture.com/about/
Details
Artistic, Classic, Documentary, Dramatic, Lifestyle, Modern, Vintage
Bridal Portraits, Engagement, Trash The Dress
Destination Wedding Packages, Destination Weddings, Online Proofing, Digital Files, Printed Enlargements, Wedding Albums, Photo, Second Shooter Available, Social Media Sharing
Contact Info

The Bigger Picture Photography - Amazing, beautiful and the best pictures of your day!
Reviewed on

10/27/2013
Danielle R
Meeting Lisa Shaw was a beautiful, beautiful thing. I immediately loved her and I felt like I had just met a new friend. Looking for a wedding photographer seemed daunting, and you get overwhelmed with sticker shock when seeing the prices of other photographers. Lisa and The... Read More Bigger Picture Photography were SO reasonable and I was thrilled to find out that there was an amazing photographer out there for brides-on-a-budget. And her work? Brilliant. She's beyond talented, creative, artistic and she's got an amazing eye for detail. And snaps her camera, capturing these beautiful moments going on during your day, when you're not even aware that she's there snapping the camera. My now-husband always "mocked" my posing-abilities. He was really looking for candid pictures and for pictures that were actually capturing the moment as they happened. And he loved, loved, loved Lisa's work in doing this. When we saw our engagement photos, we both looked at each other, beaming with these huge smiles. Lisa managed to capture "us"...she captured who we are, and really put together awesome photos that were like a storybook...every picture told a story, capturing an emotion, capturing a moment. And the absolute same thing rings true for our beautiful wedding day. And don't worry if you still like the posed photos and if you want those pictures too, especially with your wedding party and family...Lisa does a great mix of both. She'll provide you those posed photos, but she captures even those with a creative and unique edge, making them look artistic and beautiful. Her fun personality and awesome energy will be the first thing you notice, and you'll be so happy that you have someone like her with you on your special day. She's so professional and organized about every detail. Quite simply, she's the best and I would recommend her work to anyone and everyone who wants the best.
---
Reviewed on

12/24/2016
Kat M
Lisa is such a lovely person. She was the first and only photographer we met while planning our wedding. We selected a package that included an engagement session, and that really helped my husband and I feel comfortable in front of the camera. She has a photojournalistic... Read More style where many photos are candid, but she gave direction and ideas for poses to get started. The engagement pictures were well done but I wasn't so pleased with how I looked in them, so having the engagement session as a "trial" really helped me be more aware of how I smiled and composed myself for our wedding day pics. Our wedding pics were phenomenal. I loved how both myself and my husband looked in them, and even some family members who are not particularly photogenic looked great in them! The posed family pictures were just as good as the organic, observed moments she captured. She managed to turn personal, trivial exchanges into beautiful snapshots, such as when my husband was showing me a cut on his hand, or when our nephew was touching the embroidery on my dress. We also have an aunt that is the "designated photographer" at family events with her own camera, and Lisa handled that with grace and professionalism. Our aunt kept setting up shots and telling people to get together and pose during the reception, and I noticed Lisa would take the opportunity to snap photos of other people enjoying themselves, or taking ring detail shots instead. She was very prompt and responsive to emails or texts, and was always professional, very easy going, and sweet. I did not enjoy wedding planning, and she made the photography part of planning very easy to manage. I would've preferred to have a more low-key, private celebration, but ultimately decided to have a wedding because my husband wanted one and for our families to enjoy. When we got the sneak peek from Lisa, I was so pleased with how they came out that it made me feel like the wedding was worth it. We are not a physically affectionate couple but many friends and family said they were able to see the love captured in the photos. I highly recommend Lisa and believe her work rivals other wedding photographers with much higher starting price points. She's definitely an artist that also photographs weddings -- she knows her stuff.
---
Reviewed on

12/24/2016
Julianne C
Lisa did a nice job with our photos!
---
Reviewed on

12/13/2016
Katie G
Lisa provided us with a lot of unique and artistic shots from our wedding day. She did a great job of using the varied setting of our venue to give us many different backgrounds for our photos. Turn around time was quick for product delivery. Having a second shooter was also... Read More great to capture different perspectives.
---
Reviewed on

11/28/2016
Andy C
Lisa did a great job on our wedding day. We had a unique set-up and she was able to cover all of it.
---
Reviewed on

11/28/2016
Andy C
Lisa did a great job on our wedding day. We had a unique set-up and she was able to cover all of it.
---
Reviewed on

11/27/2016
So happy with our pictures and with Lisa. She was so easy to work with and helped us both relax and be comfortable. We have gotten so many compliments on how beautiful the pictures turned out and how perfectly they captured our personalities.
---
Reviewed on

11/21/2016
Denise H
Lisa was phenomenal! From our first phone call, she was the ultimate professional. She returned any phone call or email quickly. She is incredibly warm and funny. She made us feel at ease when we were both nervous and reluctant to be photographed on our wedding day. Her work... Read More is the best. She captured every moment for us in such wonderful pictures. We couldn't have been happier with all of the photographs. Her unique eye for capturing special moments made our pictures one of a kind. We would recommend her to anyone. We just loved her and our pictures!
---
Bigger Picture Photography
Reviewed on

12/22/2015
I loved Lisa! I am not a very photogenic person, but she made me feel comfortable the entire time. The pictures were fantastic. I would recommend The Bigger Picture Photography to anyone!!!
---
Reviewed on

12/21/2015
Mike H
Words can't express how happy I am with The Bigger Picture Photography. When I look at the photos, I'm overwhelmed with all the amazing emotions I felt that day - the love, joy, happiness and pure bliss of marrying my best friend at Michigan Stadium (our favourite place on... Read More earth) in the presence of our closest family and friends. Our wedding was truly the best day of our lives and Lisa captured every moment as no one else could. I am so grateful for her and would recommend her to anyone!
---
Great Pictures
Reviewed on

12/14/2015
Lisa is a great photographer. She always had a great personality and vision towards getting the very best pictures. She definitely went the extra mile to make our big day very memorable. All of her pictures she took at our wedding were very crisp and clean. I highly... Read More recommend her to anybody for quality memories at any occasion.
---
Lisa Shaw
Reviewed on

12/14/2015
Lisa is amazing! I loved her unique ability to capture my wedding. I knew I had to have her as soon as I saw her wedding pictures and I'm so glad I got her. She responded so fast to any email or phone call which is so nice when you're planning a wedding. I get endless... Read More compliments about my pictures. I would definitely recommend anyone looking for those classic wedding photos but also wants unique and edgy ones to go with Lisa!
---
Amazing From Start To Finish
Reviewed on

12/14/2015
Najette J
Lisa was amazing from start to finish, especially considering the long day that lasted 12 hours from start to finish. She had every detail planned out ahead of time and executed flawlessly across multiple locations. I would recommend her for your wedding without question.
---
Reviewed on

10/31/2015
Amy M
Creative, talented, unique. Best decision I've ever made. Our pictures our priceless and one-of-a-kind. Nothing cookie cutter. Seriously worth every penny. Lisa was a breath of fresh air to work with and I am 100% satisfied with how everything turned out.
---
Great Pics
Reviewed on

9/19/2015
Lisa did a great job with our wedding pictures. We wanted more of a photojournalism-style picture set and Lisa definitely delivered. She did a great job taking us around town and setting up interesting backgrounds for our pictures.
---
The Bigger Picture
Reviewed on

9/11/2015
The Bigger Picture was everything we were looking for in photography services. Photography was a large part of our overall budget for our small wedding but it really appears you get what you pay for. Lisa is a talented artist and her style was exactly what we had envisioned.... Read More She worked with us to get what we wanted within our budget. I would love to hire her in the future for portraits of our family.
---
Amazing!
Reviewed on

8/05/2015
Maryann H
Lisa was amazing right from the beginning. She was prompt, professional, fun and energetic. I was looking for a photographer to capture the candid moments and Lisa really nailed it - I am in love with our wedding pictures!
---
Reviewed on

8/03/2015
We were very happy with The Bigger Picture Photography! Lisa was really easygoing and great to work with. Everyone who has seen our pictures raves about how beautiful they are, and even the posed pictures with the family look natural.
---
Perfect
Reviewed on

7/21/2015
When we were planning our simple, low key wedding, several of my married friends said "Whatever you do, get a good photographer. The pictures are the only thing that lasts." I'm so glad I took their advice and went with the Bigger Picture Photography. Lisa was so great to work... Read More with. We live on the other side of the state so we didn't get to meet ahead of time (just coordinated everything on the phone), but in no time I felt comfortable and felt she "got" us. She has a great eye for angles and color, and you can tell she's passionate about what she does. Also, as someone who hates her posed smile, Lisa's style really worked for me. Our pictures are natural and our smiles are genuine. We love our pictures, and we're so glad we went with The Bigger Picture Photography.
---
Wedding Photography
Reviewed on

7/19/2015
We honestly couldn't be happier with our decision to hire Lisa as our wedding photographer. From our first meeting with her to our final consult learing up to the wedding, Lisa was so patient with us and was a huge help in our overall wedding planning. Because of her experience,... Read More she had great insight for things to consider well beyond photography. Rather than a simple business transaction, she develops relationships with her clients, making it that much more enjoyable for all parties. Not to mention - most importantly - she is an extremely talented photographer. She met each and every one of our requests and exceeded all of our expectations! If you're looking for a fantastic photographer and a great person, give Lisa at the Bigger Picture a call.
---
Happy Bride!
Reviewed on

7/17/2015
Wezi S
I have nothing but good things to say about Lisa, she is professional, great at her craft and very organized. I used her for both my engagement and wedding pictures and I get compliments on them all the time. She took our ideas and brought them to life and I couldn't be more... Read More pleased with the quality of the pictures and the overall service. I highly recommend her services!
---
Fantastic & Personable
Reviewed on

6/04/2015
Lisa was extremely easy to work with! She did a fantastic job listening to the ideas I had and then putting her unique spin on them. I did a large search for the best photographer in Grand Rapids & think I truly got that with Lisa. My husband was only interested in candid... Read More shots & Lisa was able to capture them in a tasteful way. We did not spend our entire evening posing & we had a blast with Lisa!
---
Great job!
Reviewed on

12/24/2014
Thomas S
My partner found Lisa Shaw online in our search for a gay-friendly photographer. She was willing to put together a custom package for us at a reasonably low price that include just 5 hours of coverage the day of and printing rights with a DVD of the photos. We got our final... Read More photo DVD about a month after the ceremony. She was respectful of us and the rules of our church regarding photography. She was not obnoxious and did not do a lot of posing and people placement. The few portrait style photos that were taken were fantastic - definitely the best portraits of us that I've seen. Her style is more photojournalistic though, and she is very good at taking photos of real moments, unobtrusively. She was nearly invisible to us and did not inconvenience us or our guests at all. The only thing that missed my expectations in any way (and it's pretty minor) was that the finished photos only included a single photo of our kiss at the end of our ceremony, and even that one photo was a bit blurry. I can only figure it caught her off guard somehow although it was basically in the same spot in our ceremony as any other. Thanks Lisa!
---
Lisa is amazing
Reviewed on

12/10/2014
Jessica R
Lisa photographed our wedding and we could not be happier! She was amazing! She made us feel so comfortable. Which is quite a feat, seeing as my wife HATES getting her photo taken! She gave good, clear directions, managed time well and the photos came out so BEAUTIFUL! They... Read More far exceeded our expectations! Beside having fantastic photos to remember the day, it was such a joy to have Lisa around all day. She even danced with us for a bit until she said she needed to get home to download the photos so that nothing could possible get lost. :-) She was very thorough and the turn around time was quick. We would reccommend her to anyone! Especially if you're a same sex couple looking for a photographer in West Michigan...it can be a tough place to find a photographer that will be comfortable enough to make your photos gorgeous. She was absolutely perfect.
---
Great Photog
Reviewed on

10/25/2014
Jennafer S
Lisa shot my sister-in laws wedding and min. She does awesome work, especially if you don't want cheesy posed pictures. She really captures the feel of the day.
---
Meet The Owner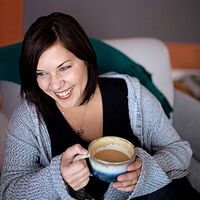 LISA SHAW
Ten years ago friends had asked me to shoot their wedding. I said that I wasn't a wedding photographer. At the time I was working as a photojournalist and an artist. They asked me to shoot their day, just like I was covering one of my stories. They were interested in documentary-style but loved the fine art aspect and my compositions. So, I did it and fell in love with it. I have been focused on weddings ever since. The stories, the emotions, family, the love... It is a beautiful thing. Love is IT in this world. The only WHY. I am grateful that I get to document it.