Home

The Bridal Collection
About this Vendor
Colorado's Premier Bridal Salon
We believe that finding your wedding dress should be full of joy, excitement and wonder. It is our promise to provide exquisite bridal gowns with superior customer service in an elegant atmosphere. Let us help you celebrate your day by finding your dream wedding dress.
Details
Bridesmaid Dresses, Flower Girl Dresses, Mother of the Bride Dresses, Wedding Dresses, Alterations
Contact Info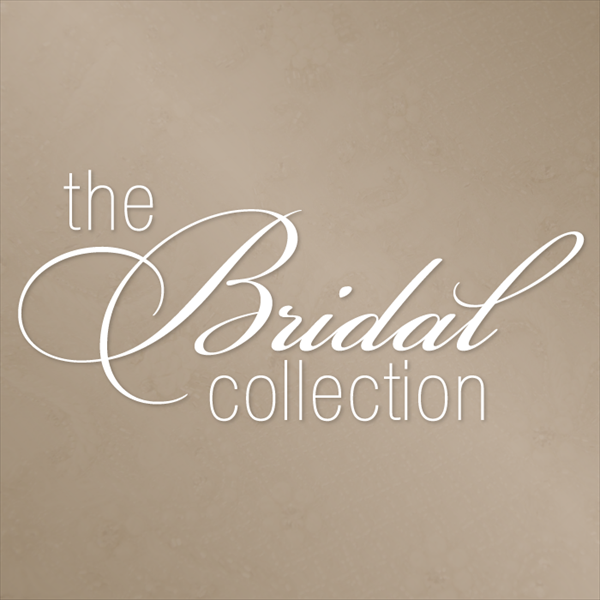 4151 E. County Line Rd., Centennial , CO
Best place to go EVER!
Reviewed on

7/04/2012
Rachael R
Our consultant was super patient and very friendly with everyone. She made the day very special for us all. I found an amazing dress and it was the most perfect dress ever. I went to other places where I liked the designers and availability more but they just kept bringing out so many dresses that I hated. I told them no satin, but they kept dragging satin dresses out. The Bridal Collection has a HUGE selection and if you can't find a dress there, you can't find one anywhere!
---
Center of Attention!
Reviewed on

8/21/2012
Kelly R
The Bridal Collection was my first appointment for trying on dresses, and after looking a few other places (pretty much knowing I had already found "the one") it also became the last place I had an appointment. The consultants were very helpful, and never were pushy! I tried on just about every style in the store, and was thrilled with the variety of dresses as well as prices. When everyone could tell that I had found my dress, the consultant helped match a veil and give ideas for jewelry- all things that I didn't even know where to start with. Alterations went very well. The department is very organized and willing to accommodate me. When I became a little nervous a few weeks out from my wedding, they let me come back in to try it on one more time to assure that it was everything I had hoped for! I would recommend The Bridal Collection to any of my family and friends! The helped me pick a dress that was the center of attention on my special day!
---
Amazing Experience!
Reviewed on

6/24/2011
Jackie W
I had a really great experience all around at the Bridal Collection. My consultant was Rikki, she's been in the business for years, and she really knows what she's doing. She helped me find a dress that matched my personality and weeding theme perfectly. All the alterations are done at the store, so you don't have to find anyone. The seamstress there is awesome, she really got my dress to fit me perfectly.
---
Really beautiful dresses and staff
Reviewed on

7/22/2015
Lauren O
I loved the Bridal Collection. All of their dresses are hanging out so you can pick what you want. They were very helpful and stayed within our budget. Way within our budget. The only reason I gave them a 4 on value is because their alterations are a little high. $125 to sow cups in a dress and to stitch on a belt. My mother's dress came in fitting perfect except I couldn't sit down comfortably. They sent it back and exchanged it for zero charge. I would definitely recommend them for the bridal gown. For the mother's dress they were good, I just would look at Nordstroms, Lord & Taylor, and Neiman Marcus before you purchase. I think you could find a dress for less and you have the option of ordering in several and returning what you don't like. Also alterations would be less.
---
Great Place to Find Your Dress
Reviewed on

7/16/2015
Katie S
The Bridal Collection is where I found my amazing dress. The staff are very personable and willing to help however they can. They have such a wide selection that they can meet most budgets and their new location is huge! Their alterations department are magical as well.
---
Great Service
Reviewed on

6/08/2015
Katelyn D
The Bridal Collection had a great selection of very quality gowns at reasonable price ranges, the changing stations were super professional and spacious and every time I was there I was treated like a celebrity. They were even running a special when I got my gown for 10% off to be donated to charity! My dress came in a little late but they kept me posted on progress and since it was hard for me to get to their location for alterations they recommended some other great seamstresses!
---
Amazing Gowns!
Reviewed on

6/08/2015
Kelsey B
I loved the huge selection of dresses at the Bridal Collection. They had so many gorgeous gowns & I found my dream dress there. The entire staff was so friendly! I highly recommend Jordan; she was so honest with me & it helped so much! Make this your last stop for a dress in Denver...you won't find anything better!
---
Amazing Shop!
Reviewed on

5/30/2015
Lindsay G
I absolutely love The Bridal Collection! They have a lot of beautiful gowns to choose from! I worked with a lot of people from shopping for my dress all the way through alterations and everyone was so friendly and knowledgable. I would recommend them in a heartbeat!
---
It is an entire experience and The Bridal Collection knows that.
Reviewed on

3/17/2015
Elizabeth S
When you walk in to The Bridal Collection you immediately feel like you are in a classy establishment that knows what they are doing. Jordan was amazing to work with. She welcomed me and my guests and pointed out dresses that were within my budget...but also a few that were over. I had SO many options and Jordan was truly fantastic to have there. She was honest about what silhouettes looked best and she also knew exactly how to dress up each dress up a little to make it a bit more real. When I found my dress I knew it and so did Jordan. She already knew by my personality that I do not get emotional and she noticed my expression change when I found "the one." At that moment she put on a vail and added some earings to make me feel beautiful and to make the dress even more stunning. After I heard that the dress was in I went in for alterations at The Bridal Collection. It was so nice having them do the work in house and the team is fantastic! I only had to have 2 of these appointments which made it all so simple. One thing they did offer was a cleaning package, I thought it was too expensive so I would encourage you to do your own research. When I picked up my dress the day before my wedding everything had been pressed and it looked perfect! They taught me how to take care of it in order for the dress to look its absolute best. I have received SO many compliments about my dress and I must agree with all of them. Jordan and The Bridal Collection helped me find an amazing dress that accentuated the right parts and I felt classy and sexy all at the same time. If you want to not only find your dress but have a fun experience that you will always remember GO TO THE BRIDAL COLLECTION!
---
So great!
Reviewed on

2/26/2015
Amanda U
The staff was so wonderful and helpful! I went in for two appointments before I found my dress. After my first appointment it was recommended I come back for a Justin Alexander trunk show. I was so happy my consultant Lindsay suggested it! All of the ladies at my second appointment made me feel so welcome. It was awesome to meet Justin and one of his designers. They all helped me find the perfect dress! Thank you so much for helping me.
---
Perfect
Reviewed on

2/11/2015
Tiffany K
This Bridal shop was the perfect example of how this process should go down! From the first fitting to the final alterations, A+ all around. These ladies know what they are doing and they do it well!
---
Princess dress
Reviewed on

1/27/2015
Stacy S
I was able to find my dream dress here! My dress was a Kate Middleton style ballgown and every girl made me feel truly special. The experience here was great and they helped with anything I needed.
---
Huge variety + helpful staff!
Reviewed on

1/23/2015
Ashley K
I was lucky enough to collaborate with The Bridal Collection on a rad James Bond-themed styled bridal shoot for a local wedding expo and I loved their designs + range of styles available! We needed a non-traditional two-piece wedding dress and found it at The Bridal Collection. We also needed dresses for the Bond Girls in our vignette, and they had so many awesome gold + glittering dresses that it was hard to choose! Thank you from Urban Safari Photography for being so helpful in this collaboration. I hope we can work together again in the future!
---
beautiful dresses, beautiful people
Reviewed on

1/13/2015
Nicole K
These women are very helpful! The time is short that they allow you to find and try on your choice of dresses, but I was lucky enough to find mine right away! Alterations were wonderful! They were considerate and would help as quickly as they could to ensure you always had a perfect fit! They put in an extra fitting for me and fixed a piece of my alteration the day I had to pick it up! Great people!
---
Amazing Service
Reviewed on

12/17/2014
Christine
Beautiful styles and amazing service
---
personalized service
Reviewed on

11/23/2014
Kayla B
The ladies at the store are wonderful. I always felt like I was the only bride in the entire store every time. They are attentive, easy to work with, and patient. I came back for 3 appointments before choosing a dress and never felt pressured. The gown I picked was a suggestion from my consultant, which I didn't expect when I started shopping. I did not want a strapless dress and they always respected that instead of just suggesting I try on strapless like many other stores would. I also viewed my gown in store several times as my entire family lives out of state and they were so accommodating. I made a few alterations to my dress outside of fit and they were so easy to work with there too and and my custom alterations were very reasonable in price.
---
Wonderful bridal store!
Reviewed on

11/18/2014
Courtney C
Shopping at the The Bridal Collection was a fantastic experience. Everyone I worked with was very warm and knowledgeable about their dresses and services. My appointments always started on time and the alterations I had done to my dress were done in a very timely manner. They have a vast array of dresses from many designers and their price point is exceptional.
---
Great Selection, Wonderful Customer Service
Reviewed on

11/07/2014
Treslyn J
I loved working with The Bridal Collection through my wedding process! I fell in love with the stylists at here while trying on dresses there and after finding a dress at another boutique, went back to The Bridal Collection to order my dress from them. Everyone was so helpful throughout the process. They have a large collection of dresses from many designers and price points. They also allow you to go through all the dresses and choose which ones you like (some bridal shops will bring you ones they think you will like from the back... I like to choose for myself). Also, their new location is gorgeous! Which makes the shopping experience even better. My alterations appointments went very well and the dress fit me perfectly on my wedding day. I couldn't be more happy with choosing this boutique!
---
Wonderful Experience and Dress
Reviewed on

10/31/2014
Jacquelyn M
I had a wonderful experience with my mother trying on dresses here. There are so many options and the women that work there are very kind and caring. They make you feel special, and go above and beyond to avoid you feeling like you're just another bride. I absolutely loved my dress from here and the tailors made it fit me perfectly. I was very happy with my experience here! :)
---
Fantastic personalised service
Reviewed on

10/08/2014
Sara M
I loved my day shopping at the Bridal Collection. It was actually the first and only stop I made while shopping for my dress! It had been recommended to me many times over, so I felt fairly confident I would be able to find something there, but knew I could always book another appointment somewhere else if I had to. That ended up not being necessary at all! My stylist was Ricki, and she was a total pro! I came in thinking I wanted a certain style, but that style didn't necessarily fit my body type or what I "Really" wanted. Ricki saw through all that and guided me through a few different styles and had me try on several styles, ending up with my perfect dress and all the while staying right on budget. I went with my bridesmaids and we had a great time, we had our own space and felt totally catered to. I usually feel very overwhelmed with shopping in general, but never felt that way at the Bridal Collection. They explained everything I needed to know in detail and were just so kind and knowledgeable. Would recommend to all my friends!
---
Great Dress Shop
Reviewed on

10/03/2014
Brooke P
There was a great selection, I went to several other stores before finding my dream gown here. Jordan helped me find my gown and she was wonderful. She made it a very special time for me, and I would recommend this store to other brides.
---
Great selection and service
Reviewed on

9/30/2014
Laura W
The Bridal Collection had just what I was looking for when it came time to finding the perfect dress for my Colorado Wedding outside in September. I was looking for lace, and they had so many amazing and unique dresses to try on. I had been to 4 other shops before going to the Bridal Collection, and their selection and service far outnumbered all the other bridal stores!
---
Love them
Reviewed on

8/18/2014
Kelsee H
The Bridal Collection made picking out my wedding dress fun and easy. I had gone to another store before I went here, found a dress, bought it, and then immediately regretted it. The dress was not "me" so I searched elsewhere. When I went into the Bridal Collection, the consultants made me feel at home and calm, which is saying something since I had already made one mistake with a dress already! I tried on a dress I loved and came back a couple of times to try it on again just to make sure it was the one. The store was patient with me each time I came in and did not rush me at all. I truly felt like I had the time to make my own decision about my dress. Once I bought my dress, they helped me find the perfect veil. My dress came in without any trouble and the alterations department really took the time and effort to make sure my dress fit perfectly. They even taught me how to walk and sit down in my dress, which I really appreciated (it's much harder than you think!). I was not disappointed at all by entrusting the Bridal Collection with my wedding dress and would recommend them to anyone. My best friend got her dress here as well and she has had the same experience. I've heard their new location is beautiful as well even though I haven't seen it. You'll be very happy with thier collection of dresses and level of service.
---
great spot
Reviewed on

8/11/2014
Electra L
I found my dream wedding dress here and the saleswoman helped me find it! They had a great selection too.
---
Found my perfect dress
Reviewed on

8/06/2014
Angela F
I loved my experience at The Bridal Collection. I had been to two other bridal stores in Denver, neither of which were bad, but the selection at The Bridal Collection was far superior to the others. The prices were more reasonable than one of the other stores and the staff was very friendly. I was able to sit down with my personal helper and describe what styles I liked, what fabrics I wanted and how I really loved the illusion necklines done in lace. My mom and I were given time to look through the shop and see which dresses I wanted to try on. Jordan, who helped me, also pulled some dresses she thought I might like. Jordan knew the inventory like the back of her hand and while I was struggling to find dresses I wanted to try, she pulled ones that had elements I had described to her. She even pulled the dress I ended up buying. After trying on a few and hearing my reviews of them she went and grabbed a different dress. It was the one! It had everything I had wanted and it was well within my budget, unlike some of the other dresses I had tried at other stores and didn't like nearly as much. I got my alterations done at The Bridal Collection as well. I live 6 hours away from the store and didn't want to have to make many trips. They were accommodating and I ended up only having to make two more trips to Denver, one for a fitting and the second to make sure everything was perfect. They told me I could take the dress home with me on my second fitting trip. When I got there and they asked when I wanted to pick it up, I reminded them they said I could take it home that day. They were able to press my dress and have it ready for me in only 2 hours. I went and had lunch, read a little and was able to take my dress home that day. This wouldn't have been possible if their seamstresses weren't so talented, to be able to get the dress done right in one go. The hem was perfect, and it fit beautifully. I can't describe how happy I was to not have to make the trip again! The staff was knowledgeable and friendly. I can't say enough great things about these girls and this place! They made my wedding day a beautiful experience because I had found a dress I felt like a bride in.
---
Send Message