Home

The Bridal Salon at Neiman Marcus
About this Vendor
The Bridal Salon At Downtown Dallas
Our bridal specialists are at your service with an unparalleled selection of designer wedding dresses. Toast this special moment in your life with champagne for you and your entourage. Your consultant will pull as many gowns as your heart desires and can specially request styles from our designers if we don't have them in store. Our experts carefully guide you through every step until you say, "I do." With impeccable attention to detail and the finest customer service, The Bridal Salon at the flagship NM Downtown offers the finest in couture gowns, registry and essentials for the big day. Call to schedule an appointment. For more details, follow us on Facebook at The Bridal Salon at Neiman Marcus.
Details
Flower Girl Dresses, Mother of the Bride Dresses, Wedding Dresses, Dresses, Alterations, Fashion
Contact Info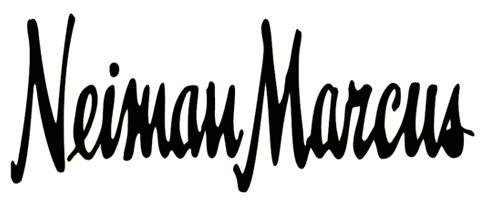 Kim is the BEST
Reviewed on

3/31/2015
Taylor W
I dreamt of trying on dresses in this department since I was a little girl. The 2nd floor was a place dreams were made of. With the help of Kim Click and her entire department, all of those dreams came true. I tried on dresses right before Thanksgiving and brought my mom,... Read More maid of honor and matron of honor. We were promptly given champagne and ample time to search the racks. Kim was great about talking to all of us and then talking to me privately to find out what I wanted. She was also really great about taking our budget into consideration and making sure we stayed in that range. I told her I had an idea but I wanted to be put in EVERYTHING to make sure. I tried on lace dresses (which I walked in thinking I wanted), poofy princess dresses, tulle dresses, satin dresses, the whole gambit. I narrowed it down to two and then settled on THE ONE. She helped us by having veils available and all the accessories I might need to see what a complete look would be like. With my wedding in March, she helped to make sure the dress came in on time, worked with alterations (who are AMAZING) to get it where I could come into Dallas from San Diego (where I live and where the wedding was) for 3 days and do a fitting on Thursday and then my final fitting on Saturday. It was PERFECT. I cannot say that enough. The alterations were amazing and done quickly. They had the dress shipped to the Neiman Marcus in San Diego where alterations steamed it to make sure it was perfect for pick up. There was the sweetest note from Kim included - it meant so much! We even invited her to the wedding - she became just one of our favorite people through the whole process. Every girl needs to wedding dress shop here. It was everything I had dreamt of and more.
---
The Ultimate Experience
Reviewed on

10/27/2014
Rosemary G
The Bridal Salon at Neiman Marcus has provided the perfect experience for my family. Both my daughter and my future daughter-in-law have enjoyed the great level of service and experience that the staff provides. In addition, I am a Fashion Consultant who has had the... Read More pleasure of bringing clients into The Salon as well. Their attention to detail and ability to make every Bride feel very special is unmatched.
---
The best
Reviewed on

5/27/2010
J P
The Bridal Salon at Neiman Marcus went above and beyond and made my wedding dress shopping experience truly wonderful. They were easy to work with, friendly, and professional. I cannot imagine a better experience!
---
Reviewed on

7/16/2017
Maddie W
AMAZING!!! I cannot say enough about how amazing this experience was compared to all others. I found the perfect gown and Toni made me feel like the only person there all day. They made sure I was comfortable and were great about staying in my price range. I also was lucky... Read More enough to fall in love with a sample and got it 50% off!!
---
Reviewed on

2/15/2017
Lindsey E
I feel very lucky to have taken part in Neiman's bridal sample sale. I found a beautiful Christos gown that I proudly wore on my wedding day (after a lot of altering). Melinda was my bridal consultant and she was AMAZING. When I first got there I picked maybe 6 or 7 dresses... Read More initially. As I tried on and made my yes and no piles, she brought in more dresses that were more beautiful than my yes pile! She can read a person and show you dresses that are your style. The dress I picked was one that she picked out. Melinda was a joy to work with and she made the entire experience so much fun. I highly recommend this bridal salon.
---
Reviewed on

9/07/2016
Catherine L
The Bridal Salon at Neiman Marcus was an absolute dream to work with and had phenomenal customer service. After months of trying on dresses with no luck at different stores, I called them up to ask if they had this specific dress that I tried on at the very beginning at another... Read More store, in another state. It was up in alterations getting fixed, but they said they would bring it to the store for me to try on if I wanted to come stop by. It was a dress that I couldn't get out of my head and needed to try on one more time. Their stylist was very understanding of my situation and I was greeted with friendliness and enthusiasms even though I indicated I would only be trying on one dress..and might not even be buying it. Well what do you know, I put the dress on and I almost cried, finally realizing that this was my dress. They were so kind to me and really made me feel special even though I was all alone. I was happy to give my them business and will be recommending them to my other friends who are getting married. Mary Kay and Melinda were the best!
---
Neiman Marcus Delivered My Dream Dress
Reviewed on

7/13/2014
Mollie K
Neimans was the last place I went to while shopping for my wedding dress, I had found a lot of other dresses that I really liked prior. But nothing matched the quality of the dresses I tried on at Neimans. Although, some dresses can be pricey, it is well worth it. I went in with... Read More a picture of something I liked and Cheryl went straight to the back and showed me my dream dress. It was perfect and very similar to what I had wanted. Natasha became my consultant, she was wonderful and ver helpful! Natasha always offered us a beverage when we arrived. We had large fitting rooms with couches, very spacious for when mom and grandma come along. For my bridal portrait and wedding day, they even delivered my dress and made me worry free. The dresses are high end and so are the prices, you get top notch service and quality on everything there. My dress and veil were so perfect and I received so many compliments, because the quality didn't go unnoticed. I made sure to tell my friends about my wonderful experience with Neiman Marcus! My dress shopping and fitting process was perfect thanks to everyone at the Neiman Marcus Bridal Salon. I couldn't imagine getting my dress anywhere else.
---
Best dress, best service, best alterations
Reviewed on

5/05/2014
Tembri M
I just loved shopping for my dress at Neimans. I did not expect to find my dress here. They had many within my budget and helped me stick to it. The sales rep was awesome and very friendly. The dress I found was unlike anything I had seen at any other bridal salon. The... Read More alterations were done very well and quickly. I was so impressed.
---
Dress Shop
Reviewed on

1/03/2014
Kristin J
My consultant provided great service. She was well versed in all the designers and fits.
---
Great service, perfect gown!
Reviewed on

10/15/2013
Nicole
Kelsi made the wedding gown selection process so easy! We had a long drive from San Antonio but it was well worth the drive and follow-ups for fittings because I found the perfect dress!
---
Fun and easy
Reviewed on

10/06/2013
Libby M
Loved Kelsey when I bought my dress, but I never really saw her again. My first dress fitting I traveled up from San Antonio with my family, and Kelsey was out sick. My second fitting my mother and sister I traveled up again, and Kelsey was out, and they forgot my appointment... Read More and couldn't find my dress. The last fitting the seamstress added this band to help hold my dress up and that was awesome, but they didn't make it tight enough under my arms. Overall good experience though.
---
Upscale, but fun day
Reviewed on

12/29/2012
Nikki B
I found my dream dress here. A little out of my price range but I felt completely worth. I went several times to try on the gown and had wonderful experiences every time. I ended up finding my dress for sale by owner, never worn, online for less. However, if I hadn't, I would... Read More have ordered it at Neiman's. one nice plus--the tailoring is a flat fee of $500. I ended up spending more elsewhere.
---
High End but they make it easy
Reviewed on

10/22/2011
Jillian b
The salon in Dallas was the first place I went wedding dress shopping. My consultant was so sweet, patient, and took photos of me in the dresses (which no one else will do!). The dresses there are very high end and expensive, but if you are thinking about going to this salon... Read More you shouldn't be surprised by this. I wouldn't go if you have less than a $3000 budget. I did not end up finding my dress that day... I went to New York and found it at Saks but the ladies at NM were able to special order me my Junko Yoshioka gown. They had to ship it for me... it arrived perfectly packed. The veil matched great. Overall experience was wonderful!
---
Couldn't have had better experience
Reviewed on

11/22/2010
LeighAnne H
I couldn't have had a better experience. Cheryl was amazing and so patient with me. NM was my first place t zo try on dresses, and I'm pretty sure I tried them all on! She took the time to let me try several on twice and helped me think through all the thoughts going on in my... Read More head. The dressing rooms are HUGE with a couch for your guests and it's very relaxing and just an overall wonderful experience! Obviously, with Neiman Marcus, you're not going to find super values because these are premiere designer dresses. I was surprised, however, to find a variety of dresses less than $7,000.
---