Home

The Candi Project
About this Vendor
Cinematic and story-driven wedding films.
Our clients have described our style as heart-felt, emotional, epic, simply beautiful, and like poetry in motion. Our goal after your wedding is to leave you speechless or be crying happy tears. We rely on those simple, sweet moments as they unfold by themselves. We try to capture the soul of that moment, for there is nothing more precious than being able to feel the same exact feeling all over again. We believe that your wedding is a journey that we will share with you. We will capture your day unobtrusively and deliver a product that's as unique as you. It would be an honor and our privilege to tell your story.
Details
Artistic, Dramatic, Lifestyle, Modern
Getting Engaged, Rehearsals + Parties, Wedding
Destination Wedding Packages, Destination Weddings, Second Shooter Available, Social Media Sharing, Full-Length Video, Highlight Video, Video
Contact Info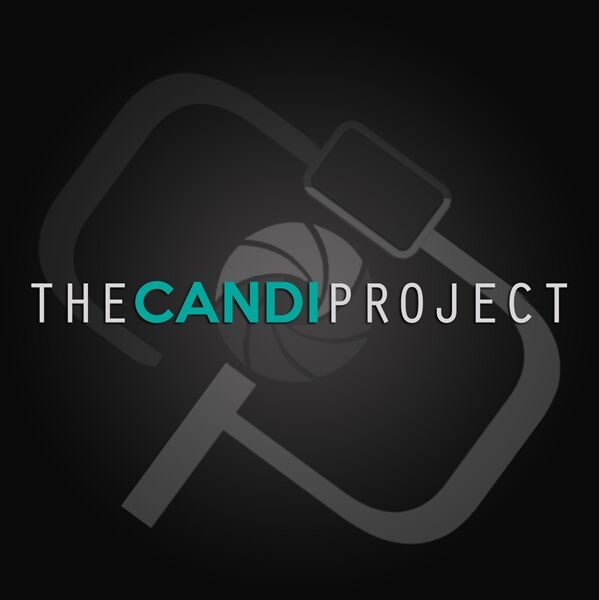 One of our best wedding choices
Reviewed on

1/08/2015
If you care remotely about having a video of your special day and Aenid and Chris are still available for your wedding date, you must book them. Immediately. Videographers are not always considered a must-have, like the photographer, but it's a really great way to commemorate... Read More the day. The video Chris and Aenid created for us was just perfect - it captured us and our story, which was exactly what we wanted, was more than reasonable in pricing, and they were just 5-star in every way: their demeanor, responsiveness, the process, and even the turnaround time - we were actually surprised to see the video as early as we did. What we most appreciated is that they were really focused on creating a superior end product; everything else was secondary to making sure that happened (and of course, to making sure we were happy throughout). With a lot of other wedding vendors you can get bogged down in all the details and it feels a little more nitpicky and about the money - for such and such amount of time you have to pay X, and if you go over in time, it will cost Y, etc. And having been through a wedding, I now know that you can predict NOTHING about that day, no matter how hard you try. But with Candi it's all about what will enable them to get the footage they need to create their exceptional videos. Working with them just felt so genuine; they truly care about your wedding and the final product really shows it in every way. Even the end video they provided had not only the wedding highlights reel (which was what we most wanted); they even edited portions from our wedding (ceremony, tea ceremony, reception, speeches) and set them to music, like mini chapters from a movie. I wasn't expecting to care much about anything other than the highlights video, but it's all so fun to watch! When we watch it we feel like the stars of a blockbuster romcom that got 90% on rotten tomatoes. :)
---
Amazing videographers!
Reviewed on

3/15/2014
Edyta L
We are so happy to have found The Candi Project as our videographers and that we were their first NY clients. Looking for wedding videographers wasn't easy. We found a lot of vendors whose videos looked awfully corny or some that were good but just very overpriced. And then... Read More we came across The Candi Project and their videos blew us away; they were elegant, modern, fun, and captured big moments in such beautiful way. Lucky for us Candi just moved to New York and we were able to book them. Aenid and Chris are amazing at what they do and understand the importance of their work. The video they made for us exceeded our expectations and we are super happy to have such a beautiful souvenir to watch in years to come. Aenid and Chris are both very sweet, friendly, professional, prepared, organized and very easy to work with. They made us feel at easy and throughout our entire wedding day (prep, church and reception) which is really important. In the weeks before our wedding they were very proactive in communicating with us, very responsive to our ideas and expectations and also explained various aspects of video making to us which was great because it helped us be on the same page and have reasonable expectations (video making is not something we know lots about so it's good to get certain things explained such as when real audio can be used and when it cannot etc). The cool thing about Candi is that we barely noticed them around us throughout the entire day but yet they managed to capture all the moments we wanted! Their hard work and creativity really shines in their videos. We are very happy to have found the Candi Project and recommend them to everyone looking for creative people behind a camera and a modern and elegant wedding video. Thank you guys!
---
Wedding Videographer
Reviewed on

8/21/2013
nide m
We hired them for our June wedding. They were great. From the planning stage, they were very hands on. They explained everything that will happen to us which is great. Chris and Aenid are both very nice. They answered all our questions and were very responsive. During the day of... Read More the wedding, they were both very professional and made us comfortable in front of the camera. As wedding videographers, they were unobtrusive and polite. They even gave us extra time and stayed a little longer to capture different scenes. Everything seemed well-planned. I got the final product a little less than 2 months and I was very impressed. The cinematic highlight moved me to tears. Everyone really liked it. Until now I am still getting complements with our wedding video. I would highly recommend them. I would probably use them again for their other services in the future.
---
Reviewed on

10/17/2017
Katerena M
Honestly Chris and Aenid (The Candi Project) deserve more than 5 stars . I knew the moment that I saw one of their videos and stated crying that I had to have them on my special day. The ability they have to evoke such emotion and make you feel as if you are actually in the... Read More moment as it is happening - is priceless. They were beyond anything I could possibly dream of - I will now be able to relive the moment just as I felt it that day because of the way they filmed each and every moment and put it all together! Though I knew they were there, no one noticed them like other intrusive videographers! I trusted them wholeheartedly and they went above and beyond like it was nothing! You will not wonder whether they captured "this or that" - they get it all! I LOVE THEM and would use them again! JUST BECAUSE. Truly talented, patient, professional and insanely artistic! Best choice I ever made.
---
Reviewed on

11/19/2016
Kerry F
Candi Project was nothing short of incredible. We were married this past July on one of the hottest days of the year and despite how miserable it probably was to be running around as a videographer, we never once heard them complain. You barely even knew that they were there and... Read More yet when we got back our highlight reel and full video, it was obvious that they didn't miss a moment of our big day. The quality of their work is insanely good and they are worth every penny!
---
Reviewed on

8/16/2016
Catherine B
We were on the fence about getting a wedding video. We were also torn between cinematic trailer and documenting the night to see all the stuff we missed. We met with several vendors and each had their own style but nothing that made us both feel like both angles were covered.... Read More Our family convinced us to get a videographer. We do not regret it, Aenid and Chris were awesome. They worked well with the other vendors and were seamless to us. We barely even noticed them with all the moving parts of the wedding day. The icing on the cake was the speed and quality of the extended cinematic trailer. Simply put, it was amazing. Considering they were operation in the moments and not directing or choreographing very much at all, they captured it all. Just about everyone who saw the trailer was moved to tears. It was so well executed, edited, and composed. Its so great that sometimes we forget we were there, let alone the main event. We also got the documentary splices of the full day so we can also see the stuff we missed! It was a wonderful balance and we wouldn't change it. I recommend getting the extended trailer from them. It was so organic and natural compared to the tons of other vendors we saw. Highly recommend them, wonderful people and artists.
---
Reviewed on

8/10/2016
Rysa C
The Candi Project was recommended to us by a good friend of mine who had seen their work on a co-workers wedding. We checked out their website and instantly fell in love with the idea of having the highlight reels. Even after seeing many of their previous works, nothing could... Read More prepare us for how emotional we got when watching ours. They were great at stepping in to direct us when needed, but for the most part they just blended into all of the different parts of the day. Having this video to share with friends and family is priceless. We put it up on Facebook and the responses were overwhelming. Friends of friends said it made them cry and they don't even know us!!! Chris and Aenid have such a gift of capturing important, emotional, simple moments and editing them together to make them magical. They were professional, kind, and helpful throughout the entire process... I am not good at planning these types of things and they really helped me work out the details of the day which made all the other planning much more manageable. I will recommend them to anyone and everyone that I know planning an important occasion! Thank you Candi Project for being so amazing at what you do! http://thecandiproject.com/rysa-michaels-wedding-penthouse-808/
---
Reviewed on

1/25/2016
We used The Candi Project as our wedding videographer for our wedding last October. Aenid and Chris were very professional from the start. They were helpful and answered all of our questions during the planning stage. During the day, they were very calm and very unobtrusive. I... Read More barely saw them during the day. The cinematic wedding film that we got was truly amazing! The story telling was exceptional and the shots were very nice. It was very well put together. I would highly recommend them to any of my friends.
---
Reviewed on

12/31/2015
L M
The Candi Project (Chris and Aenid) were the best vendor we dealt with when planning our wedding. From the beginning, they were extremely professional, prompt, thoughtful and honest. They listened attentively and recalled details from our conversations that I had forgot I even... Read More shared. This made such a difference in the emotional content of our video because I felt that Chris and Aenid really took the time to get to know us and what mattered to us. For this reason, we will forever have a beautiful wedding video that focuses on all the people and moments that mean the most to us. I have yet to watch our video without my eyes welling with some tears, but in my opinion that puts the quality of the Candi Project's work far above 5 stars. I recommend The Candi Project without an ounce of reservation! They are fabulous!
---
Reviewed on

12/12/2015
My husband and I happened to stumble upon one of Aenid and Chris' wedding reels from a previous wedding. We liked that their style was clean, professional and modern... and that they had an eye for catching small, special moments. We were their second Indian wedding so I was a... Read More bit anxious as I wasn't sure they would know which scenes to capture. The day of our wedding was hectic and to be honest, I barely saw them... they sort of blended in and weren't too obtrusive. This concerned me, but a few weeks later, Chris and Aenid sent us our highlight reel and we were both amazed and ecstatic at how well the reel came out. Even though we rarely spotted them filming us, they captured so many clips of our day and then they tied it beautifully together with amazing music. Both of them are very skilled and know what they are doing. I tried to give my advice before I saw our highlight video... but I soon learned, it's best to let them work their magic. They are a wonderful, friendly couple and amazing videographers and I would highly recommend them! Thank you Chris and Aenid for capturing our wedding so perfectly and giving us something we look forward to looking back on year after year!
---
Reviewed on

10/02/2015
Miles M
Aenid and Chris did an AMAZING job at creating the perfect video of our special day. Being in advertising, I am quite particular with storytelling and how I want our wedding to be captured and frankly, I am BLOWN AWAY by the final output (and I don't just say things like that... Read More for the sake of saying things!) They paid attention to every detail and unraveled our story in the most perfect way. If you and your significant other are looking for an amazing storyteller that can beautifully capture your special day, look no more, book them immediately!!!!!
---
Reviewed on

7/07/2015
Valentina C
When we were looking for a videographer, the search stopped once we came across The Candi Project. As I looked through the videos on their website, each one brought me to tears. It was such an easy decision and it was definitely a great one. Chris and Aenid perfectly captured... Read More all of the most important parts of the most important day of our lives. From getting ready to the ceremony to the reception, they were not invasive and never in the way. Our guests all said they didn't even notice they were there. If you have any question about the quality of work, all you need to do is watch the video highlights from their website. We received our 5-minute "highlights" film about 3 weeks after the wedding and the full-length film about 1 week after that. It was exactly what we were hoping for, a beautifully edited concise "documentary" of our day. The term "best wedding video ever" has been uttered on more than a few occasions and we now get to watch how our wedding video is the one that brings everyone to tears. We highly reccomend The Candi Project to anyone who wants the best video possible for their wedding day!
---
WOW!!!!!
Reviewed on

2/18/2015
dena r
I just got back my highlight video and OMG. The Candi Project did an unbelievable job!! The wedding was beautiful and a lot of fun but in this short film they made it magical! I can't believe what they produced for us. They were also a pleasure to work with and have around... Read More on that day!
---
Nothing less than perfect.
Reviewed on

8/29/2013
Katrina Y
Candi was our videographer at our wedding last June. They were recommended to us by a good friend. And from the day we met Chris and Aenid, I just knew they HAD to cover our wedding. They were just so creative and flawless from concept to the event itself. It was so easy and... Read More such a pleasure working with them. I didn't have to worry about a thing. And when we saw the final video it was just AMAZING. They were really able to capture the magic of the night. They got everything from the smallest details to the happiness of that day. Strongly recommended!
---