Home

The Castaway Burbank
About this Vendor
Spectacular views, fine food and excellent service
Amenities + Details
Amenities
Handicap Accessible

Indoor

Outdoor - Not Covered

Reception Area
For more details about amenities, please message the Venue.
Ballroom, Garden, Mountain, Restaurant
Bar + Drinks, Cakes + Desserts, Food + Catering, Planning, Rentals + Equipment
Contact Info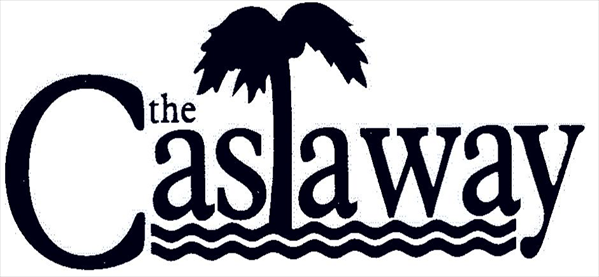 1250 E. Harvard Road, Burbank, CA
Beautiful Venue!
Reviewed on

7/21/2015
The Castaway is a beautiful Venue! The views are absolutely breath taking. All of my guest could not stop commenting on how beautiful the venue was. The events coordinator Nabil Pierre was extremely helpful throughout the whole planning process. On the day of the wedding the... Read More staff was professional, kind and very helpful. I would recommend anyone to this venue.
---
Luau Gardens are a hidden gem
Reviewed on

10/07/2014
heather l
We were looking for a grassy outdoor venue for our wedding and reception and stumbled on a video of a couple getting married at The Castaway Luau Gardens. We looked on The Castaway website, but didn't see any information on the gardens. We emailed the office and confirmed that... Read More they did exist and scheduled a tour. The instant we saw the venue we knew it was where we wanted to get married. The Luau Gardens are a secret little Burbank oasis that is private and tucked away behind the golf course. The food was amazing too (many guests claimed it was the best wedding food they ever had). Some negatives about it... A day of coordinator is promised in your contract, but leaves after the grand entrance and isn't available to setup anything, no matter how small. The coordinator is there to help direct vendors, but ours was helping with other events that were up the hill so she wasn't fully dedicated to us. Luckily we hired our own separate day of coordinator (which I highly recommended if you book at The Castaway even though they advise against it). My mom was insistent that we start on time and even told The Castaway coordinator this at the Rehersal Dinner, and even though all the guests were seated, the ladies were ready to go, and the gentlemen were lined-up, we weren't able to start until about 20 minutes late because the drink truck arrived at the time our wedding was supposed to start and blocked the doors we were supposed to walk through. The Luau Gardens are supposed to have 2 bars opened for events, but for some reason they only opened one at our wedding. We also had 3 different points of contacts throughout the year and a half of planning who all told us slightly different things, but were very pleasant to work with. All in all, it's a great location with very flexible rules, but you have to be organized and extremely proactive because they have so many events at The Castaway every week that they don't have much time to devote to you before or during your wedding.
---
nice cremony & reception venue
Reviewed on

11/19/2013
Victoria S
The Castaway has very tasty food and the wait-staff at the reception was very attentive. They wedding and reception were beautiful. We had a small wedding (~50 people) so we were in the main restaurant area in the private Lagoon room and the ceremony was on the patio. The... Read More patio was lovely for the smaller group, I did notice in my video that there are a couple of shots where you can see waitstaff on the other side setting up. I think, though, if we had used a "paid professional" videographer instead of a friend they might have been more willing to tell the restaurant staff to move. The planning process was a little rough at first. Steve was quite flakey (as has been mentioned in other reviews), missing meetings and not returning phone calls. But he retired and Laura took over, straightened everything out, and is a very talented event coordinator.
---
THe Castaway
Reviewed on

11/14/2013
Maricela F
My then fiancee and I chose the Castaway in Burbank for one reason and one reason only, convenience. We live literally 5 minutes away from there! Having said that, I loved everything about having our special day at this location. The food was great, the drinks were incredible,... Read More and the view was amazing. The people we dealt with were very helpful and friendly leading up to the day as well as the day of. We chose the top of the line package and truly feel we got a great deal. I would definitely recommend the Castaway for any special occasion
---
September 7, 2013
Reviewed on

11/07/2013
Alisa V
September 7, 2013 was the date of my Wedding ceremony and reception. From the beginning it was the perfect venue to host my wedding. Castaway was the first stop on our list in September 2012 on our venue scouting trip. We went to Sportsman lounge, Odyssey, Shanghai Reds, Orange... Read More Hill, but nothing could beat Castaway. The wedding packages they offered were right in our budget. Danielle (on site coordinator) was flexible, personable, and very easy to work with. She was timely with e-mails, phone calls, on site meetings, worked well with our wedding coordinators (The Double Knot,) coordinated the food tasting event, answered calls from family members and the countless other little things she made accommodations for. Danielle really made our decision easy with Castaway. The Wedding day came and went in a flash, but the ceremony and reception went flawless in our eyes. The food and service during the night was great. We had a choice of 5 appetizers, 3 Entrees (Filet Minion, Salmon, and Mushroom Ravioli), 2 hour open bar and cake. Not a complaint in the room. Castaway has a view of LA and Burbank unlike any place else that helped to seal the deal. It was a picture perfect wedding day. I highly recommend Castaway to any bride and groom. Thank you Danielle and Castaway.
---
SO GORGEOUS!
Reviewed on

10/28/2013
Lyndie N
jennifer at Castaway took such good care of us! Not only is it so beautiful in the gazebo, they also really know their stuff! The wait staff took great care of us and everything was so beautiful. It was a dream come true!
---
Dream Wedding Venue
Reviewed on

8/15/2013
Susan S
The staff was completely helpful! We loved Steve Karimi (he was amazing with working out all the details). The food is wonderful as well! Very European vibe! Beautiful weather and view!
---
Truly gorgeous
Reviewed on

7/02/2013
Willow T
We could not have chosen a better place to have our wedding. The Castaway is truly gorgeous and was very easy to work with. I held a rehearsal dinner at The Castaway and couldn't say enough good things about it. The venue is just beautiful, and everyone at The Castaway was... Read More beyond helpful, made suggestions, helped in anyway they could, and was there every step of the way. We couldn't have been more happy with the outcome. Would highly recommend.
---
Beautiful venue, great service
Reviewed on

2/25/2013
Betty T
We and all of our guests absolutely loved Castaway! We had the Starlight room (overlooking the city) and we could not have expected more. We had wedding guests coming from the East Coast for our wedding and they were blown away with the gorgeous view and the room set up. We had... Read More Lauren P. as our coordinator and she worked so hard to help us get all the little details. This was the first time either one of us had planned a wedding (no experience even helping out friends) and she walked us through everything. We went with Castaway's vendor for swag lighting on top... between the lighting inside and the beautiful city view outside, nothing could keep the night from being perfect. The food was very good and the staff was incredibly friendly. Definitely recommend this venue to any bride out there!
---
Venue
Reviewed on

2/07/2013
Fanny A
I had my wedding at Castaway on New Years Eve. Place was superb, food was delicious but the service as i was told from my guests was not really satisfying. Overall, I had a really great time. Really beautiful place to have a wedding with a very reasonable price.
---
Love My Reception Venue
Reviewed on

2/04/2013
Rebecca P
I Choose the Mountain View Room. It was more private than the other halls. It has it's own cocktail area which is a plus. All my guest were happy with the food and drinks.
---
The Castaway Venue review
Reviewed on

12/05/2012
Lisette G
The service provided by the Castaway employees, servers and managers was excellent. Everyone was very nice and attentive to my husband and I. The food was delicious and the setup was exactly what we had requested. Very happy with them.
---
Mixed Feelings about the Castaway
Reviewed on

10/07/2012
Corinna F
This is a tough one. Overall, I'm happy with the way things turned out but I'm not sure I would recommend this venue to others. It's a great location (beautiful views) and a great place if you are looking to have your ceremony and reception at one location - but for a venue... Read More that specializes in events, they were not exactly helpful during the planning process and even unaccommodating at times. The information flow was poor, response time lagged, and there was just a generally low degree of service for the price we paid. Our package included the services of a Ceremony Coordinator, who did not have email, which made planning difficult and is frankly ridiculous in this day and age. The catering staff were the best though - we felt very taken care of during the reception, which was nice. The food was good. I would just say BEWARE of booking this venue!!!
---
Wedding Central
Reviewed on

12/28/2011
Gemia A
Castaway was the perfect location for our evening Winter Wedding. The Gazebo was beautifully lit, the staff was amazing and the food was soo good people are still talking about it. I love Castaway!
---
Wedding reception in Starlight ballroom
Reviewed on

10/03/2011
Jacqueline O
I overall had a great experience with the Castaway. All my guests said the food was great and the reception was gorgeous. My reception was held in the Starlight Ballroom- get the swags! I wish the swags weren't so costly but I got married on a Friday to save some $$. The service... Read More was excellent. I highly recommend this venue if you're looking for an elegant, classy wedding with a beautiful view.
---
Amazing
Reviewed on

8/12/2011
Christina M
Being my parents had their wedding reception at the Castaways and I was getting married the day before theire anniversary, it only seemed fitting. I was worried that the Castways would be old and outdated, but with wall draping, uplighting and and amazing tables, it was... Read More beautiful. The service from Susie was outstanding. She was very helpful, caring and a ball of laughs! I was lucky to get Susie. I had originally called and worked with a man who cared more about a sale so I changed to Susie. She gave us everything we asked for, was very flexable and easy to work with. I can't say much for the others in the catering staff, but Susie was a blessing and just all around fun!!! 10 Stars for Susie! The food was also amazing. The pasta sauce had much to be desired so we brought our own in, but everything else was delicious, the presentation was dynamic. Susie and the catering staff was in one word...Amazing
---
Beautiful venue
Reviewed on

8/04/2011
Charlotte P
Beautiful views of the Burbank area. They would take care of everything for you. Cheaper option is brunch ($30ish/pp). As expected, high corkage and cake cutting fee. Provides setup for ceremony
---
GORGEOUS PLACE!
Reviewed on

7/29/2011
Puri M
My wedding was on July. the view of the sunset was amazing, the foods are great! especially the roast beef! I will recommend this place to others! The price is reasonable for a famous place.
---
reception
Reviewed on

6/06/2011
ADRIANA m
the reception was gorgeous, the service was great, ,i recommend the place
---
Great View
Reviewed on

3/29/2011
Julieta F
Such wonderful Catering Manager made everything smooth
---
Great View
Reviewed on

3/26/2011
Wendy T
Great view of the city.
---
wedding location
Reviewed on

3/08/2011
norman w
Awesome views and great atmosphere
---
Starlight Room
Reviewed on

11/20/2010
Charissa D
We had our wedding last month at the Castaway in Burbank. We chose this venue mainly because it had a beautiful view with good food, and it stayed within our budget for our wedding size (about 300 people). Our catering manager Steve was ok. He never remembered us every time we... Read More came in. We had to remind him, and he did not really keep on top of our file. Payments would be due or contracts needed to be signed and I would always have to contact him. In fairness though, he would return my phone calls pretty quickly and was very easy to work with. The venue itself was nice, not the most spectacular but was mediocre with a gorgeous view. As far as the food, it exceeded my expectations. We had chicken kiev & filet as our main entrees and we had quite a bit of compliments from the guests. Service was good, nobody complained! We had our own servers at our sweetheart table who even got us drinks from our open bar. They were very attentive to us, even for the cake cutting the captain walked us through what to do for the photographers. Only thing at the end of the night, they were trying to charge me an extra $500, but the captain didn't know why. He said the receipt said so, but he when we discussed further he said it would be ok and just call Steve on Monday morning to figure it out. But 10 min later, he came back and said he had gone to the office and figured it out and it was ok. I still don't know what to think about that, whether he was really nice or trying to be really sly. But overall we enjoyed our wedding reception & feel it was worth every penny.
---
Amazing
Reviewed on

9/09/2010
Isabel V
mY WEDDING TOOK PLACE ON aUGUST 22, 2010 THE SERVICE THE FOOD THE ATTENTION EVERYTHING WAS WONDERFUL...THANK YOU zARINE!!!!!
---
Susie is the best!
Reviewed on

5/26/2010
JENNIFER T
The Castaway was a beautiful place to have our wedding and reception. I really liked the Mountain View room b/c it wasn't connected to other ballrooms and had its own private patio, bar area and restrooms. Susie made sure that all of our needs were met, up to and inluding the... Read More day of our wedding, from getting us special meals for grandparents to having my favorite flavored vodka at the bar. It was really because of Susie and the value of our package why we ended up choosing The Castaway. The food was delicious and the service was great for the most part. I just wish that there were more bartenders during the cocktail hour as the line got long. And I wish that we would have asked the bar to be in the main room as we only had 120 guests. When lots of people were at the bar, the main room felt a little empty. All in all, it was a fabulous evening and I would recommend The Castaway!
---