Home

The Charleston Yacht Club Flag Room
Book Your Wedding with The Charleston Yacht Club Flag Room
---
A BALLROOM IN CHARLESTON, SC
About Us
The Charleston Yacht Club Flag Room is located inside the Charleston Yacht Club facility on the Ashley River in Charleston, South Carolina. Couples who want a nautical or Low Country wedding enjoy hosting their nuptial celebration in the main venue and adjoining deck with views of docks, passing boats and open sky. Because of the location in City Marina, you can arrive or make your getaway by boat or take a sunset cruise during your reception. The Charleston Yacht Club Flag Room is the main space that couples rent, but you may also use the outdoor deck for the ceremony or cocktail hour.
Riverside Deck. This sun-bleached spot for your wedding arch has a panoramic view of the Ashley, which includes soft green river marsh, sparkling water and masts of nearby docked boats. It's a romantic and quintessentially Charleston sort of setting for your vows exchange. With 1,000 square feet of space, you can fit 125 guests on the deck when seated theater-style. The weathered wood siding looks great with either rustic, nautical or elegant decor items.
Flag Room. This 2,000-square-foot space has a ceiling structure that resembles the skeleton keel of a large boat. Above these exposed rafters are tall windows that let in abundant natural light. The walls are a pale neutral shade and Palladian windows line the walls. The floor is a light-stained hardwood that can handle your dance moves and there are simple, but elegant, architectural accents that give the room a storybook quality. Up to 175 guests can be accommodated here.
Tiki Bar. On the lower deck of the second floor the Tiki Bar provides beverage service with views of the Ashley River and City Marina. Rocking chairs on the porch are great stress-busters on fair days.
What You Should Know
The Charleston Yacht Club Flag Room gives you complete control of your event. You may choose your own caterer, bring your own drinks and garnishes and take everything back home with you when you leave. There are no corkage fees or service charges for using outside food and beverage caterers.
A total of 125 folding chairs are provided for your event as well as banquet, round, cocktail and cake tables. A movable bar is included in the venue rental and it fits nearly anywhere in the Flag Room to accommodate your floor plan.
Setup and breakdown, dishwasher and white linens are all included in the venue fee. There is a full commercial kitchen for your caterer's use and you may rent a tent to use over the Riverside Deck.
Extra Perks
The Charleston Yacht Club Flag Room has ample spots for great wedding album photos, but it's also in the neighborhood close to elegant and historic Battery row homes, Revolutionary-era churches, secret but open-to-the-public gardens and other wonderfully coastal backdrops. Other perks of this venue include:
No sound ordinance (for music lovers)
Two HVAC systems for complete comfort
Private suite with showers for bridal party
Reciprocity with other yacht clubs
Handicap-accessible parking and ramps
From the Vendor
IN Historic Charleston, ON the Water & Affordable!
A 2067 + sq. ft. ballroom w/hardwood floors, vaulted ceilings, LED drop lights, skylights, cathedral windows, outside riverside porch & decks and bride sequester room. Rates include tables, chairs, white linens and a preferred catering list selected for food quality and value. You supply all beverages for your guests, and we'll do the setup per your specifications and breakdown the room. 50% deposit & signed contract locks you in - remaining balance not due until 30 days out from your date. All rates are for a 5 hour event, with complimentary additional hours to decorate. Sunday: $2000 Tuesday -Thursday: $1600 Friday: $3000 Saturday: $3500 The best Venue Value package IN Charleston, ON the Water
Amenities + Details
Amenities
Bridal Suite

Handicap Accessible

Indoor

Outdoor - Covered

Outdoor - Not Covered

Reception Area

Wireless Internet
For more details about amenities, please message the Venue.
Civil Union, Commitment Ceremony, Elopement, Interfaith Ceremony, Non-Religious Ceremony, Religious Ceremony, Same Sex Ceremony, Second Wedding , Vow Renewal Ceremony
Contact Info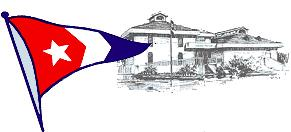 Address
17 Lockwood Drive|Charleston City Marina on the Ashley River, Charleston, SC
(843) 722-4968
WEBSITE
Reviewed on

4/12/2016
Megan G
The Yacht Club was the perfect wedding for our venue! We held our ceremony on the outside deck and had the most amazing backdrop. The Flag room was so beautiful that we didn't need a ton of decorations. Everyone raved that the venue was perfect for our wedding. Everyone we... Read More worked with was fantastic. JR was the main contact person and I can not rave about her enough. She was so personable and helpful when we were looking at the venue. Answered every single one of my million emails quickly and in tons of detail. She was fantastic to work with and we couldn't have been happier with our choice of the Yacht Club!
---
Reviewed on

4/23/2016
Jenna H
JR was wonderful to work with! This venue was by far the most easy-going of all that we looked at. The venue was beautiful and the most bang for our buck we could find in the Charleston area! And it delivered! A huge bonus that tables, chairs, and linens are included in the... Read More price.
---
Amazing reception venue!
Reviewed on

9/20/2015
Nicole L
We used the yacht club flag room as our wedding reception venue! The venue is SO beautiful! We were able to take pictures on the docks! You can see the beautiful marina from the dance floor! JR was very helpful thru out the entire wedding planning process! The value for the... Read More location and assistance is just absolutely amazing!! I would definitely recommend the Yacht Club for anyone looking for a beautiful venue in the Charleston area!
---
Reviewed on

11/19/2017
Kelly M
Wonderful venue and staff!! JR made everything so simple and we loved the space!
---
Reviewed on

10/17/2017
Stacey B
The venue itself is beautiful. However, communication to us about recent changes to the outdoor space was non-existent. The only way we found out that the outdoor deck was being redone was when my husband stopped by to show his parents the venue. We loved what had been done we... Read More just wished it had been communicated to us. The flag room was dirty and needed to be cleaned. Luckily my wedding planner hid all the scuffs and marks on the walls the best she could. The only other thing that I wish had been done was the lower deck should have been done at the same time so they matched. The lower deck looks weathered and boards are sticking up. I almost fell when walking down the aisle because of this.
---
Reviewed on

10/07/2017
Alexandria M
J.R. at the Yacht Club made my experience so amazing! She was always easy to get in contact with, very friendly, and just overall helpful. I had a family emergency occur and completely forgot to mail her the final deposit. She emailed me to remind me weeks after it was due and... Read More when I explained to her that my grandfather had unexpectedly passed, she was so comforting and continued to email me to check on my family and I. The day of the wedding was a breeze, everything was set up perfectly and they took care of everything afterwards! Best experience ever!
---
Reviewed on

7/27/2017
L C
Very affordable as far as Charleston venues, and JR was a great help along the way! We had the best time here, and the views of the water are awesome! One thing I will mention is that the linens they provide are not floor length. So this is something you may want to check... Read More into. They are lap length so we ordered our own. Also, we provided a diagram of how we would like the area set up, and it was not followed. There were also decorations left up from the previous wedding that were not taken down that we had to deal with. The yacht club does not let you in until 12pm, which is not an issue, but it was when we had to clean up after the previous wedding and were on a tight schedule. I would definitely go with the yacht club, but be sure to double check that the venue is set up to your specifications. The brides first thought walking down the aisle should not be what mine was, "Why are there not enough chairs for everyone?!" I should have doubled checked myself but with how hectic the day was I did not even think of it; I trusted in the yacht club and was let down. So just double check their work! They also had a staff member Oliver who was very rude to my bridesmaids. If you can get past that, it is worth the money compared to other Charleston venues! Beautiful view and decently sized room!
---
Reviewed on

3/15/2017
JR R
I had the most beautiful wedding at the yacht club! The tide came in at the perfect time and it couldn't have been more beautiful. I highly recommend the yacht club if you're looking for a water backdrop.
---
Reviewed on

8/30/2016
Holly K
My Wedding was at the Charleston Yacht Clun on May 21st 2016. There is just so much I loved about this venue. The chairs, tables, linens were included, JR is such a sweet lady and wonderful to work with, you get the flagroom and the dock, they accommodate as much as they can for... Read More you within their rules/policies, there is plenty of parking and it is not expensive ($2/hr), AMAZING views!! Our wedding was absolutely amazing!!
---
Reviewed on

5/26/2015
Karen S
We looked at this venue for our wedding. The inside is nice, but the grounds need some major improvement . The immediate parking lot is covered in weeds and rusted bikes chained to a tree . They also could do some basic landscaping right outside the door such as flower pots or... Read More something. The outside deck area could benefit from this as well and maybe a privacy wall from the parking lot. If these improvements were made it would be a great venue .
---
Gorgeous and Affordable!
Reviewed on

9/18/2014
Christina P
This location is phenomenal! Linens, chairs, tables, movable bar, kitchen, and white string lights in the rafters all included in price. The tables and linens will be set-up for you as you choose as well. The view is stunning, gorgeous, and incredible! Make sure to tell your... Read More caterer that the all the electricity is on one circuit since the building is old and that they cannot have to many things running at the same time. My caterer used a generator because the power went out twice. Other than that, this is a wonderful venue!
---
Best Deal in Charleston
Reviewed on

11/06/2013
Sarah B
If you are looking for a wood-floored venue with a nice view, a full catering kitchen, tables and chairs INCLUDED in the rental, and a helpful staff, then you should check out the Charleston Yacht Club. They were pleasant and helpful for the entire year (2012-2013) that I was... Read More planning my wedding, and they were one of the best deals that I found in all of Charleston for a reception venue. It is also such a beautiful place (with twinkle lights in the ceiling and a view of the marina) that I didn't have to pay that much for decorations! The only downside is everyone has to pay to park in the lot because the city of Charleston owns it. It's $1/half hour with a $12 daily maximum. However, I feel that this is a small price to pay for the benefits of using this venue. If you have any doubts or questions just call and ask to speak with JR - she is so nice and helpful. I would happily refer any of my friends to her and the Charleston Yacht Club for any large event they need to coordinate.
---
Great value!
Reviewed on

6/10/2013
Katie A
My wedding was held on May 26th at the Charleston Yacht Club. We had a wonderful experience with everyone we worked with. JR is the contact person for weddings and she was absolutely wonderful! She answered all of my questions promptly and was very helpful with my long distance... Read More planning. Oliver is the general manager of the club and he was our bartender for the evening. He was also very kind and helpful. Lots of things can be super over-priced in Charleston, but the Yacht Club was such a fabulous deal. The club provided a beautiful backdrop for our ceremony that was held on the deck overlooking the Ashley River. And the flag room where the reception was held was a great size for our 100 person guest list.
---
Awesome Venue
Reviewed on

5/08/2013
Amanda S
My Husband and I really wanted to get married by the water. This venue let us get that and awesome views for a reasonable price. The one down side was there was a dumpster out by the the patio that could not be moved.
---
Best bang for your buck
Reviewed on

6/24/2012
Danielle J
on the water and can't beat the price! The rental includes tables and chairs (with some linens) and you can provide your own bar!!
---
Great place for a reception!
Reviewed on

11/08/2011
Jordan R
The yacht club is beautiful,relaxing, and made my wedding reception one of the best nights ever.
---
rehearsal dinner
Reviewed on

6/12/2011
Sara M
this venue was perfect. there is an outside deck on the harbor that is really nice as well as a pretty indoor room where the dinner was held. they were really easy to work with too.
---
Great spot
Reviewed on

6/05/2011
Brittany K
I recently held my wedding reception at the Charleston Yacht Club. It turned out to be an excellent evening. Everyone loved the venue-being on the water in Charleston at a more reasonable rate than some other venues is a big perk!! My family and friends loved cocktail hour... Read More out on the big back deck. The only negative to the night was some warmth in the room after cocktail hour. I wasn't sure if the AC just hadn't caught up with the mass movement of my guests or if it just wasn't turned on, but after a while it became cool and everyone enjoyed the evening. The space was a perfect size for our 130 guests. We also got to leave by boat, which was wonderful!! Charleston weddings can be incredibly expensive, and the Charleston Yacht Club helped us keep the cost down. One thing to realize is that your guests (or you) will have to pay for parking-it's about 2/hr to park-my guests didn't seem to mind, but you should be aware.
---
Meet The Events Director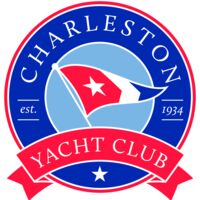 Judith "JR" Rowsey
From Charleston WV to Charleston SC, I have lived here for 30 years, and feel very Blessed to be a part of Lowcountry living. Employed at the Charleston Yacht Club for the past 6 years, I have truly found my nitch. Working with the brides, their family & friends, brings me great joy, and I love feeling like I have been just a small part of their special day. We are very relaxed, laid back venue...and are definitely what Charleston is all about. I invite all future brides to come take a look. We most certainly have the BEST package IN Charleston on the WATER!