Home

The Columbus Athenaeum
About this Vendor
The Columbus Athenaeum
Historical architecture and a downtown location provide the setting for a wedding to remember. From our grand ballroom to our century-old Gothic wedding chapel, the Athenaeum offers a dozen rooms of varying size and décor. We also offer an extensive menu that can be tailored to your needs.
Amenities + Details
Amenities
Handicap Accessible

Indoor

Reception Area
For more details about amenities, please message the Venue.
Contact Info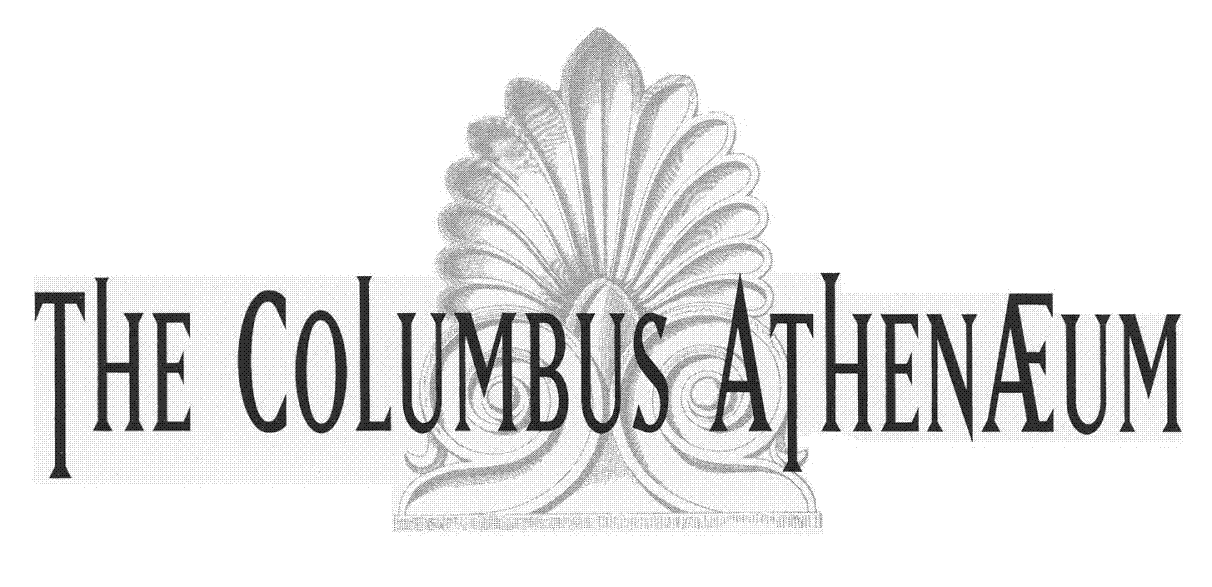 32 N 4th St, Columbus, OH
Perfect Venue for the Perfect Event
Reviewed on

6/10/2014
Lauren B
Its almost a month after our wedding and we are still hearing about how wonderful our wedding reception was... The Columbus Athenauem was the perfect venue for our perfect wedding reception. We rented the Oak Room at TCA. The room has gorgeous woodwork and was more than enough space for our 205 guests. The day of our wedding the room looked gorgeous with the linens, centerpieces, and all of it... Working with TCA has been wonderful. I was planning our wedding from afar, so the fact that it was kind of a "one-stop" shop was really a blessing. Ann at the Athenaeum was awesome to work with. She was able to provide us with ample information to make an informed decision about our wedding reception and really guided us through planning, to make the perfect event. The food tasting was phenomenal... so much food... and it was so good and we felt confident that the food on our wedding day would be perfect for our guests. The days leading up to the event, I was in good order, thanks to Ann. Details were worked out. Food was ordered.... everything done in a timely manner, so I could focus on other things. The day of the event was perfect. The room looked impeccable. The food was delicious and a fun time was had by all. A 6-year old cousin raved that the water served from the bartender was the best he'd ever had. I've had really big, burly guys tell me how much they enjoyed their salad at dinner. I've had people tell me it was the best food they've ever had at a wedding.... and people cannot stop talking about the fun they had and how much they enjoyed the venue. If I had to do it all over again... I'd do it the same way. I wouldn't change a thing. Thank you all for your hard work and for hosting our perfect event!
---
The perfect fit
Reviewed on

6/24/2014
Kate P
The Columbus Athenaeum was the perfect fit for us. We couldn't have been happier with it. Our reception was in the large theater. The room itself was so beautiful and really had the wow factor we were looking for. The food was incredible. Our guests said that it was the best wedding food they had ever had. Most of them are still talking about it. Gina was incredible. She worked so well with us and really helped us achieve exactly what we wanted. One of the things I loved most of all was that almost everything was included. They took care of our centerpieces, and additional decorations, food, drinks, linens, and tables and chairs. We didn't have to go through a bunch of different places and it was all quality stuff. They didn't try to nickle and dime us as we found with many places. They were open and honest with us from the beginning about prices. It really was perfect! Thanks to the Athenaeum I can look back at my wedding day and have no regrets.
---
Loved this venue!
Reviewed on

6/14/2014
Tara S
We worked with Trisha and then Danielle at the Athenaeum and had great experiences with both. They each were very responsive via email and helped us as we planned a wedding from out of town. On the wedding day, Danielle and other employees seemed dedicated to making our event a success. Everyone enjoyed the food and loved the space. We got married in the Priory - lovely spot for a wedding - and had the reception in the Oak Room. All we heard from the guests were compliments on the venue and the service. We would recommend the Athenaeum to others in Columbus for sure!
---
Megan & Stephen Wedding
Reviewed on

7/23/2015
This place was awesome!! They were very helpful and worked with us to meet our needs.
---
Great Venue, Great Staff
Reviewed on

7/16/2015
Mitchell S
Food selection and service was excellent. The inclusion of an events planner at no extra cost simply by booking an event was an immense help. Plus the location was very convenient in relation to the hotel. Would definitely recommend.
---
Our reception was unbelievable!
Reviewed on

7/01/2015
Elizabeth L
We had our reception in the Large Theater- and I have never seen anything so unique and beautiful for a wedding! TCA saved us at the last minute when our original reception venue closed unexpectedly, and were so accommodating. Gina was awesome in helping us with the transition, and our reception was more beautiful than I ever expected. The staff was organized and took all of the stress out of the small details of planning, and had everything covered for us. We saved so much money on our bar with the way TCA has you preorder all alcohol. The food was great and we even got to meet the chef who helped us in our selections. We were so lucky our original venue closed because nothing could ever compare to the reception we had at the Athenaeum!
---
Reviewed on

6/11/2015
Rachel L
Gina and the staff at The Columbus Athenaeum went above and beyond our expectations when we pictured our wedding venue. From the moment we toured, we knew that this was the place for us! We got married in the Priory and our reception was in the Large Theater. The staff was very professional and Gina did an outstanding job making all of my visions come to life with how I wanted our wedding & reception to be. They literally handle everything for you in regards to set up, which makes wedding day stress minimal! Our friends and family can't stop telling us what an amazing time they had. Everything from the food to the linens was perfect. This is by far the perfect wedding venue because it has multiple rooms depending on your price range and guest count. You can't go wrong! The food was delicious and above our expectations, we chose the Ruby buffet with a few upgrades to allow more options for guests and it was easier on us to not have to keep track of who wanted which entree! If we had one complaint it was that the night went too quickly! You can't go wrong with this venue!
---
Reviewed on

6/07/2015
Lauren B
My fiancé (now husband) and I wanted to find the perfect venue for our dream vintage, downtown Columbus wedding, and from the moment we toured the Olympian Ballroom at the Columbus Athenaeum, we knew we had found the perfect venue for our reception!! Ann was our event coordinator and she was absolutely incredible! I am a very Type A person, and she was so organized, always responding to my emails within hours, answering any and all of my questions, and going above and beyond and match our vision of what we wanted our reception to be! When the day of the wedding came, Ann was right there, making sure that everything went smoothly and seamlessly, and it did! With her helping me plan the reception, there was no need for an outside wedding planner/coordinator. Our reception was absolutely stunning – our guests could not stop telling us how beautiful the ballroom looked! It perfectly fit our vintage, classic theme. The pricing is very reasonable as well! TCA has a pretty long and detailed contract, and they have many rules about anything and everything you could think of, so just make sure you read through everything prior to signing the contract and ask as many questions as you can think of!! We never had an issue, but only because we always asked Ann about décor, our cookie table, flowers, etc. beforehand! The best part of booking our reception at TCA was its location – our ceremony was at the Columbus Museum of Art (maybe 6 blocks down the street from TCA) and our hotel room block was at the Renaissance Hotel, which was right across the street! There was no need for shuttle service before/after the reception because everyone was able to walk to and from. It was so convenient! Also, the food was outstanding. Every single person who came to our wedding told us how delicious the food was!! My only complaint was their time restrictions. Our reception ended at 11:00 pm, and we had to be out (and by we, I mean every single person, vendor, decoration, etc.) by 11:30 pm or else we would be charged $100 for every 15 minutes you go over (which I think is absolutely ridiculous). We were able to make it out by 11:20 pm, but that wasn't the type of stress I wanted at the end of my wedding day! We couldn't book any later than 11 pm or else I would have just added an additional hour from the get-go. Regardless of this, TCA helped my husband and I create the perfect reception and one unforgettable night! I would definitely recommend this venue to anyone planning a wedding!!
---
Beautiful venue
Reviewed on

1/24/2015
Dana T
We loved our New Year's Eve wedding at the Columbus Athenaeum. Gina was our wedding coordinator and incredibly helpful. She worked with our budget and made great recommendations on cutting costs and where to spend money. The food was AMAZING and everyone had a blast at our wedding and reception! The venue is gorgeous (we chose the large theatre for both the wedding and the reception) and everyone was commenting on how beautiful and unique the setting was.
---
Beautiful Space, Great Food, Sub-Par Service for the $
Reviewed on

12/23/2014
Lindsay M
We went with the Athenaeum much like other people due to the "one stop shop" they offer doing the decor, set up/tear down, and provide the linens, centerpieces, lighting, food, and staff. We live two hours away and loved that we had a coordinator, Gina, to handle all the little details. We used the Macedonian Room for our ceremony and it was beautiful and fit all of our 180 guests. We invited 275 and the room holds 200 and is the largest ceremony room they have besides doing both ceremony and reception in the same larger reception space together. You only get 30 minutes to rehearse and the time is given to you (typically 3-3:30pm on Friday for a Saturday ceremony so party members had to take off work) and have strict time constraints and in the contract it states you will be charged $100 for every 15 minutes you go over on both rehearsal and reception times so just be leery and plan ahead. We had no issues with this and the vendors for the reception that are on their list know about this and plan accordingly as well. Our reception was in the ballroom. It was gorgeous and the food was delicious. We had ice cream sundaes and hot chocolate for our cocktail hour and everyone loved it. My only complaint was that it was pre-scooped and it was all melted, and there was a great variety of toppings. The guests loved this sweet treat and our "eat dessert first" mentality. The captain didn't seem to know that there were drinks pre-selected to have at the head table for toasts right away and came out to ask before we walked in what we wanted to drink. I told her those arrangements had already been made and there should be drinks there for the whole party. There was a lull and miscommunication between when speeches were going to be done and when dinner would be started. 10-15 minutes passed and no one was eating or talking so I said lets start eating but it didn't seem like the food was ready to be served. There were no attendants at the mashed potato martini bar (an upgraded cost) and people had no idea what the glasses were there for and just put the potatoes on their plates instead. We had a sparkler exit arranged with lighters and sparklers dropped off with our decor and my husband went to the coordinator to find them because they weren't anywhere around the reception space under a table or anything and they were locked up in the office and the lighters were still packaged and not ready, so he spent time on that. People didn't get cake as it took so long to get it served after our cutting. We also had a family member who has epilepsy have a seizure at the reception due in part to the heat of the ceremony room. Our family had it handled and the staff asked if they needed to do anything. We asked for a chair and water and never got them or any other check to see if he was okay and they seemed very unprepared for anything like this to happen. Luckily it wasn't a bad seizure and he was able to enjoy the rest of the evening but I was not impressed how the staff handled the situation. We also had memory photos of loved ones at the ceremony that were supposed to go to the reception and no one got them and my MOH set it up instead. Gina was fabulous with her communication and planning. It's a pretty venue with great food, but I don't think for the thousands of dollars we spent the service was what it should have been & staff was not up to par and my husband and I should not have had to lift a finger for the $$ spent.
---
Everything was perfect!
Reviewed on

12/07/2014
Stephanie J
We worked with Gina for our wedding and she was great! Not living in columbus while planning the wedding but Gina was super responsive to all emails and very accommodating. The food was AMAZING and I only wish I could have had more time to enjoy it! We had both of ceremony and reception there and both rooms were beautiful! Thank you Gina!
---
Wonderful People
Reviewed on

10/21/2014
Tricia
I am so glad that my coworker recommended that I book the Athenaeum for my wedding. The prices were fair, especially for the quality of service and product, and the food was amazing. I had guests coming up to me during the reception and commenting that it was the best food they had ever had at a wedding - the station package with the mashed potato bar is a must! We had our ceremony in the Priory with the reception in the Small Theater - definitely great to have them right across the hall from each other, given that the majority of our guests were from out of town, so almost zero travel time between ceremony and reception. Also, if you ask, they can give you wi-fi for the day if you need to Skype the wedding to those who can't be there (we had to for my mother-in-law, who was in the hospital). Would definitely recommend!
---
Perfect Reception Venue!!
Reviewed on

10/06/2014
Elisa M
The Athenaeum was the 2nd venue that we saw and I was instantly sold on the Olympian Ballroom. The room has such a dramatic feel. I loved that the cocktail hour is in the balcony to oversee the ballroom. The room looked amazing! I couldn't say more positive things about the Athenauem! We had the best experience here which made our wedding day perfect! Ann Clark helped us throughout the wedding planning process. She did an amazing job with everything. Ann helped set up our wedding timeline that coordinated with the DJ and photographer. We ran a little behind on some the entrances and dances but she worked hard to keep us moving. I absolutely loved every minute of our reception with the help of Ann. HIGHLY recommend having any event here!!
---
Wedding Venue
Reviewed on

8/26/2014
Heidi H
We ran across the Athenaeum at a local bridal show and by change my husband was familiar with it because he had been to an even their previously. Danielle explained the different rooms & prices for a Friday wedding so we set an appointment immediately. When we went for our meeting with TCA our consultant was Anne Smith. She made sure to sit with us so that she best understood what our expectations & budget was for our wedding & then proceeded to walk us through the venue to all of their event rooms. The moment we saw the Large Theatre room we absolutly fell in love with it. It was so different than anything we had ever seen before. On top of the unique venue the prices for our Friday wedding were next to unbeatable for the type of wedding we were wanting. We booked our venue within a week of meeting with Ann. Throughout the entire process (November-August) Ann stayed in contact with us, making sure we stayed on our time lines & if we needed any help. She was really great to work with. Now that our wedding has come & gone I can tell you this.. TCA helped us throw our dream wedding. The large Theatre room was stunning, the lighting was beautiful, the center pieces (they provided) were beautiful, everything that we brought was set up perfectly & we have received compliments almost daily on how great the food was! Not only that but we did this by staying at a reasonable budget! My only compliants with TCA would be: The room was extremely hot during rehearsal & we were told it would be better the next day for our wedding & I don' believe that it was. We had several of our guests comment on how hot it was in the room & they would step outside to get fresh air and would miss something going on inside.
---
Beautiful, Elegant with Great Customer Service
Reviewed on

7/31/2014
Elizabeth M
Ann Clark was my wedding consultant and she did a great job helping me plan out all the details in a stress-free,kind and professional manner. The great thing about this venue is they cater everything (delicious!) and the rooms are so nice, I barely needed to add any decorations (just flowers). I would say that it's smart to designate someone or some people to help carry out and load gifts, etc at the end of the night because it was somewhat chaotic. Otherwise, this place is amazing. They do a ton of weddings and clearly know what they're doing.
---
The Perfect Reception!
Reviewed on

7/31/2014
Holly P
The Athenaeum was the FIRST reception location my husband and I scouted…we decided on it that day! We held our reception in the Olympian Ballroom it was everything we could have hoped for and more! From the delicious catering, to the seamless transitioning from one part of the reception to the next, the Athenaeum goes above and beyond to ensure that your event is stress free and is EXACTLY what you wanted. The decor, parking, and loading/unloading of everything was all done with complete ease. The Athenaeum knows how to throw a gorgeous wedding, their service is impeccable and I couldn't imagine having held my reception anywhere else. Danielle L. also deserves very special mention for all of the hard work she didn't coordinating and planning our event…she truly made the entire process a joy! Holly P.
---
A great time!!
Reviewed on

7/29/2014
Emily T
My wedding reception was in the small theatre, and the athenaeum was absolutely fabulous. The venue itself is beautiful, and they set up all of the decorations for you. Although I was a little concerned that we had to cater through them, the dinner and desserts were delicious! They have several different packages (very flexible in what they include) that are great for most budgets. My event manager, Gina, met with us several times to make sure we had all the details decided on, and then they took it from there. The Athenaeum was a great, hassle-free reception venue!
---
Wonderful service!
Reviewed on

7/11/2014
Angela H
At my first meeting with Ann, I was very impressed with her attention to detail and how she made me feel like my wedding was important to her. She followed up with me and invited me to one of their food tastings. I looked at 2 other venues and I felt that the Athenaeum had the best first impression and was the best value. I booked the venue about 16 months ahead of time and throughout the whole process, the Athenaeum walks you through everything. We met pretty early on to go over details and at that meeting we established a lot of the planning. It was very helpful for me so that I could communicate everything to my other vendors. Ann took excellent notes and didn't miss a beat! I was very impressed on how she got every detail right and I didn't have to question her because everything was laid out in front of me on our banquet event order. Of course there were small changes made in the several months leading up to the wedding, and every single change was noted and updated in a timely fashion. I never doubted their abilities to pull off a successful event. During the wedding, Ann was there to direct guests and to ensure we had everything we needed. We had a room for the bridesmaids and I to relax right before the ceremony. They watched the clock for us and let us know when it was time. Everything was just as we had discussed and there were no problems. It's clear that the staff at the Athenaeum are professionals in the business. The service they provided was exceptional! The reason for the 4 star on quality was mainly because of one of our entrees. We had 2 entrees that we had tried at the food tasting so I knew what we were having at dinner. We served chicken beurre blanc and london broil with bordelaise sauce. At our tasting, the london broil blew my taste buds away but at our wedding, it didn't taste the same nor as good. I was a little disappointed because I was so looking forward to eating it again! But on the flip side, the chicken beurre blanc tasted better than I had remembered so I was happy with that. I even ate my husband's chicken! The other thing that gave the quality a 4 star were the uplights in our reception room. I added purple gels to the uplights to create more of a purple glow to the room. Either the gels weren't that great or the uplights because you could barely see the purple. Minor detail that I noticed moreso in the pictures because I wanted that purple in the background. Honestly, I could not have asked for a more perfect wedding. The stage at our reception was perfect for our special dance performance and I think everything about the venue made our day more special. There are a few important things when it comes to your wedding and venue is probably number 1 and based off the experience I had with the Athenaeum, I would not hesitate to recommend this venue to anyone. They did a wonderful job and being a bit of an OCD bride, all the details were perfect!
---
Five Star Reception
Reviewed on

5/27/2014
Bethany F
great service and coordination! Gina is fantastic! Food is delicious ... we would highly recommended the mash potato bar.
---
TCA made my wedding fabulous!!
Reviewed on

4/29/2014
Allyse H
The rooms are more beautiful in person than online, you must schedule a tour here. We used the Large Theater for both our ceremony and reception because it was so original. We worked with Trisha, and she was there as much as we needed, which was super helpful. I originally didn't want a wedding planner, but having her there for suggestions and support was priceless. I would absolutely recommend TCA again, they are fabulously attentive to detail and their deadlines give you one less thing to worry about because you know that they're taking care of it.
---
Gorgeous Venue
Reviewed on

11/20/2013
Erin W
Overall, we had a really great experience with The Athenaeum. To start, the venue is simply gorgeous. We had a reception of 200 people in the Olympian Ballroom. It truly is a room and venue like no other. So much history. So much romance and classic elegance. Our reception turned out STUNNING. Ann was great to work with and the staff at TCA was wonderful. The staff the day of (along with Ann!) were just fabulous. They made you feel so great, and one thing everyone told me before my wedding day was to "Make sure you eat dinner!" well, TCA makes sure you do. They bring you a plate of food, appetizers, drinks, their level of customer service was spectacular especially during that night of!
---
Wonderful Reception
Reviewed on

10/11/2013
Lauren P
The Columbus Athenaeum was one of the first venues that we saw and visited when we started planning. We were really interested in the "all-inclusiveness" of their services. Add that to the gorgeous historic building and we were sold. Honestly, I couldn't have been more happy with how our reception went, the level of service the Athenaeum provided and the helpfulness of the event coordinator that we worked with (Ann Clark). Planning: The planning process was really helped by our coordinator. Ann was available to answer all of our questions (in a timely manner!), provide suggestions and really help us create the flow of our reception as we were DIYers with no Wedding Planner or DOC. Throughout the planning process we made numerous changes (even some last minute) and she was very accommodating and interested in us having the day that we wanted. Food: While we loved the idea of an onsite caterer, I was a little bit worried about what the quality of food would be. We were able to attend a tasting where they had a buffet set-up with a lot of the variety of HDVs, entree's and deserts. Literally there was SO MUCH food at the tasting- and it was totally yummy! This put my worries to rest. The night of, the food was still great- big portions, fresh veggies and great temperature (we did a plated meal). We actually missed our cocktail hour due to photos, but the staff was nice enough to have a little bit of everything at our head table when we sat down for dinner- everything was great
---
Wedding at TCA
Reviewed on

9/27/2013
lauren w
Overall we had a wonderful experience with the Athenaeum although the change to the alcohol policy wasn't favorable to customers. We also had an issue with the bartenders not replenishing liquor as promised which we did not find out about until about a week following the wedding. The venue was beautiful and Anne was helpful throughout the entire process. Other than the issue with the alcohol the event went off without issue.
---
Athenaeum was Perfect!
Reviewed on

9/26/2013
christy f
Once I walked into the Olympian Ballroom, I knew that is where I wanted our reception to be. We had a guest list of just over 300 people (only about 190 attended) and that was the best room in Columbus I had found (for a great price). We got engaged end of October and married in August, so with a short timeline, I wasn't sure if we were going to find the best place. Trisha was amazing from the second we met with her on our very first tour, to the day she called me and told me they had an opening in the ballroom for the month I wanted it. Trisha paid attention to all the details and made sure everything was great for us. She gave honest opinions (which I am a huge fan of) and didn't try to "sell" us on anything. The only downside to this venue (and most all others) is that you don't get to taste the food before you book the room. However, my husband's grandmother is still talking about how the prime rib she had at our wedding was the best she has had in her lifetime (she still talks about it to us when we see and its been almost 2 months!). The strawberry salad dressing was one of my favorites (one of the many great suggestions by Trisha) and people were going up for seconds. We knew people that had not gone with this venue because of their lack of a liquor license. However, they have a liquor license now, and it is great - you only buy how much alcohol you want to be consumed! I hated looking at other venues and how the only option was to pay per person. At the Athenaeum, we were able to buy as much beer & wine (we did not do liquor) that we thought our family & friends would consume. They even said that if there is any left over, that we could have taken it home with us. We ordered the perfect amount and there was no alcohol left over (we did ask them to save a bottle of red & white wine for us to keep). I personally did not like any of the ceremony rooms, so we did our ceremony elsewhere. This is a great place for a reception though - especially for the price, we were VERY happy with this venue. Thanks again for a memorable evening!
---
Must Have Venue
Reviewed on

9/25/2013
Anastasia S
We booked the Athenaeum about one year before we got married, and worked with Ann Clark to plan our dream reception. She made the entire process go smoothly, from choosing linens to picking out our dinner choices. The Olympic Ballroom was absolutely beautiful, and we could not have asked for a better experience. We would highly recommend the Columbus Athenaeum to other couples!
---
Send Message