Home

The Company
About this Vendor
A funky, award-winning band that makes you dance
You only get one chance - just one shot at making YOUR reception the one that everyone is going to remember. You're already two steps ahead of the pack: First, you decided on live music. Good call. And second, you're looking at The Company. See what we can do to help you to leave your guests breathless. From high-end upgrades like a full horn section and lighting bundles to the standard full-service wedding package, The Company brings you the best dance music of all time, performed by the best musicians in Cincinnati. This is a band that will make you dance. Contact us today for more information.
Details
Guitar, Keyboard, Saxophone, Trumpet, Vocals
Live Music, MC Services, Recorded Music, Music






Contact Info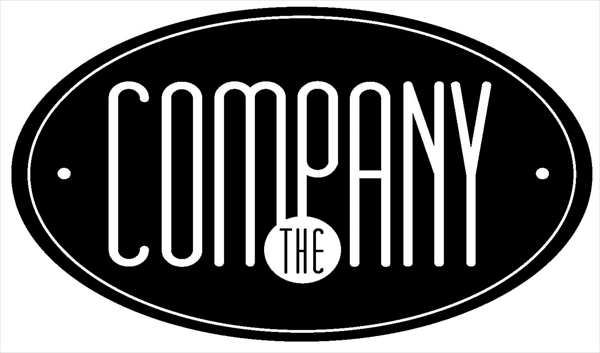 Reviewed on

10/04/2017
The professionalism of the entertainers that I hire on behalf of my clients is critical to the success of my business, and the clients that I represent. I can always count on "The Company" to exceed everyone's expectations! Their talent, flexibility and "can do" attitude,... Read More makes it a easy to recommend them for my Casino clients, as well as the municipal entities that I represent. I wholeheartedly recommend "The Company " for any event that requires "top flight" musicianship, performance, and a variety of songs that will provide something for people of all ages. And to be honest... "The Company" knows how to throw a helluva party! Leroy Ellington - Leroy Ellington Productions
---
Reviewed on

8/21/2017
Karl K
The Company was a fantastic band - we could not have imagined a better experience at our wedding. Ramona was accommodating and had an organized yet relaxed approach to planning the night, and were able to play most of the songs my wife and I requested. They did a superb job... Read More emceeing as well. The energy they bring to their set is absolutely electric, and made for one of the highlights of the evening. Definitely book the Company for your next event!
---
The Company MADE Our Party!
Reviewed on

10/21/2014
Jessie W
At our wedding, hands down the thing that made the night one of the best parties that we and many of our guests (they said so!) have ever been to was The Company. A few words that come to mind when thinking about our experience with them: professionalism, excellence,... Read More responsiveness, service, positivity, creativity, adaptability, helpfulness, and good ol' funk! From the beginning of the process clear through to the end, The Company was a pleasure to work with. They were communicative, creative and helpful, and they delivered on all they committed to doing, and then some. They emcee'd the event, making things run smoothly and on time (big help!). Then they kicked off the party and from the first very first note to well after we (the bride & groom) left, they kept the party going -- they even got out there and danced with us during the break! Weeks later, people are STILL asking us how we found "that killer band." If you're still looking for a band, you need to hurry up and book The Company before someone else does. They will absolutely MAKE your party.
---
Reviewed on

10/31/2017
A big, big THANK YOU to The Company for playing a fantastic gig at our reception! You guys were AMAZING! You made the wedding!
---
Reviewed on

10/16/2017
Ashley H
I just wanted to say THANK YOU again for making my night absolutely perfect! Your band is AMAZING!! So many guests had such good things to say about you guys and I couldn't have asked for anything more. I had an absolute blast dancing!
---
Reviewed on

10/14/2017
Yolanda B
I saw The Company play at several places before so when I got engaged I immediately thought of them. My fiancé wanted a DJ but once he saw them perform he was on board. Before the wedding, we went over songs that we wanted to hear. We also went over a list on how to pronounce... Read More everyone's name in the wedding which was very Roc wanted to hear The Company performed for my wedding on June 10, 2017 and they were amazing.
---
Reviewed on

10/04/2017
Wow! I told everyone how great The Company was before the wedding and now our friends know I meant what I said! I believe we have been following you all for at least 10 years. You all are so talented and know how to work the room. The wedding was definitely more of a party with... Read More The Company Band. We are your fans for life! Thank you, thank you, thank you! Hope to hear you soon! Mother of the Bride
---
Reviewed on

9/14/2017
Meghan W
DO NOT LOOK ANYWHERE ELSE! This band is the absolute best. Both my sister and I used The Company for our weddings and we continuously get compliments on how awesome the band was. They are so thoughtful and crazy easy to work with. We had a wonderful experience, and I would not... Read More have gone with anyone else. You will not be disappointed!!
---
Reviewed on

8/20/2017
Alex P
This band was absolutely outstanding. Everyone had rave reviews. The energy was high and they know how to reach a crowd. It was everything and more than I could have imagined. Thank you! They even stayed late when our wedding had an unfortunate delay in getting started.
---
Reviewed on

3/29/2017
Anna P
We give the Company all the stars! Writing this from our honeymoon guys, you were the best! Very easy to work with and brought the right level of intensity to the reception. Expert craftsmanship. These guys can play and they're totally down to earth.
---
Reviewed on

11/07/2016
Ellie L
Choosing to work with The Company was one of the best decisions I made in planning our wedding. They made the reception SO much fun, and were extremely professional and easy to work with. I did not have a wedding planner or coordinator besides the venue, and Paul helped ensure... Read More that things were moving along smoothly while I was busy celebrating. They are incredibly talented and kept our guests on the dance floor until after the reception was over!
---
Reviewed on

11/01/2016
Andrea K
We moved the company! Everyone at our wedding complimented them as the best ever. A live band always beats a DJ and the company definitely rocked it. Very professional and responded to our emails quickly. Great song selection and energy the dance floor was full the whole time.
---
Reviewed on

10/31/2016
The Company played our festival this summer and were a big hit! They sounded great and had a great play list. Paul was easy to work with and professional. We hope to work with them again in the future!
---
Reviewed on

10/30/2016
marty c
The Company was fabulous! The dance floor was packed all night! And if you wanted to chat or socialize you could do that too! The sound engineer was on top of it all! You heard every word of every toast, the music sounded tremendous! EVERYONE, young and old had a great... Read More time!! Thank you Paul for your help in making our daughter's wedding everything we envisioned and dreamed it would be!
---
Reviewed on

10/30/2016
Emily N
The Company was phenomenal for our wedding day. Every guest was dancing to the lively music. Months later and we are still getting rave reviews from our family and friends about the band. They helped the reception run smoothly and professionally. The dance floor was full all... Read More night!
---
Reviewed on

10/30/2016
Trey J
We couldn't have been more satisfied with The Company Band!! They put on a great show and had most of our guests on the dance floor all night! Paul was very easy to deal with and understanding of our specifications. The band even traveled down to Lexington for the wedding, which... Read More worked out great. We highly recommend them to anyone and everyone!
---
Reviewed on

10/30/2016
Sara T
The dance floor was full all night long!
---
Reviewed on

10/29/2016
Bryan S
Paul is fantastic to work with. My wife and I couldn't have asked for a more professional experience. Guests still complement the band as one of the best wedding bands they've heard. They are very professional and great musicians! Would absolutely use them again.
---
Reviewed on

10/29/2016
Sarah C
Is there a 6 star option? It's been almost 4 weeks since our wedding day and I'm still talking about our wedding band, The Company! I had guests coming up to me in between songs asking me who our band was, saying how great they were! Their energy was felt throughout the room and... Read More had EVERYONE up on their feet! They played the perfect mix of songs, appealing to both our older and younger guests in attendance -- the dance floor was full the entire night, we didn't want the night to end! They also had a sound engineer on staff the entire night, making sure the sound levels were perfect. I can't say enough great things about The Company -- I'm so thankful we picked them as a wedding band. I don't think our day would've been the same without them!
---
Reviewed on

10/29/2016
Matthew S
The Company was the perfect wedding band! They came as a full package with lighting and even a dedicated sound engineer who was monitoring sound levels the entire time, which was important because our venue can get a bit of an echo. Better yet, their song list had the perfect... Read More mix of new and old songs to get EVERYONE on the dance floor. Although I'm not sure that was even needed, this band is so energetic and lively it's infectious! It was the perfect band!
---
Reviewed on

10/24/2016
Amy F
The Company was sooooo much fun! I would highly recommend them. Everyone was out on the dance floor as soon as the music started and danced until the last song played. This was our first wedding and I really appreciated the guidance from the band. Details I would not have... Read More thought about, cocktail music, the timeline, etc... were all addressed by the band. They provided much more than music and it made for a relaxed, enjoyable special occasion.
---
Reviewed on

3/14/2016
The Company Band does not disappoint-they truly made our event! Paul was incredibly responsive throughout the process. A great time will be had by all with The Company Band.
---
Exellent Band
Reviewed on

1/12/2016
Catherine F
Could not have chosen a better band. Paul was so easy to work with, played everything I requested and was very flexible with last minute changes that I made. They sounded absolutely amazing at the venue and all of my guests were amazed at how good they were.
---
Reception Music by Mother of the Bride
Reviewed on

11/01/2015
The Company was all that we hoped for! They are all great musicians and the dancing never stopped. They play music for everyone and will add a few of your favorites. We had several friends and family take their info for their future events. Thy are always a good choice!!
---
Reviewed on

10/31/2015
Beth K
I was at a wedding this summer and the Company was awesome. They kept the crowd up and dancing all night! I look forward to the next time I can see them play.
---
Meet The Events Director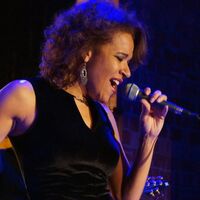 Ramona Blaine
Lead singer and co-founder of The Company, Ramona handles scheduling and communication for all of The Company's wedding receptions and other private events.