Home

The Crossings At Carlsbad
About this Vendor
Say I Do with an Ocean View
Be inspired, by The Crossings at Carlsbad's 28,000 square foot clubhouse and wedding ceremony site, offering beautiful emerald-green backgrounds and panoramic ocean views that are picture perfect. Call today to book your special event date.
Amenities + Details
Amenities
Handicap Accessible

Indoor

Reception Area
For more details about amenities, please message the Venue.
Ballroom, Country Club, Restaurant, Tented
Bar + Drinks, Food + Catering, Planning
Contact Info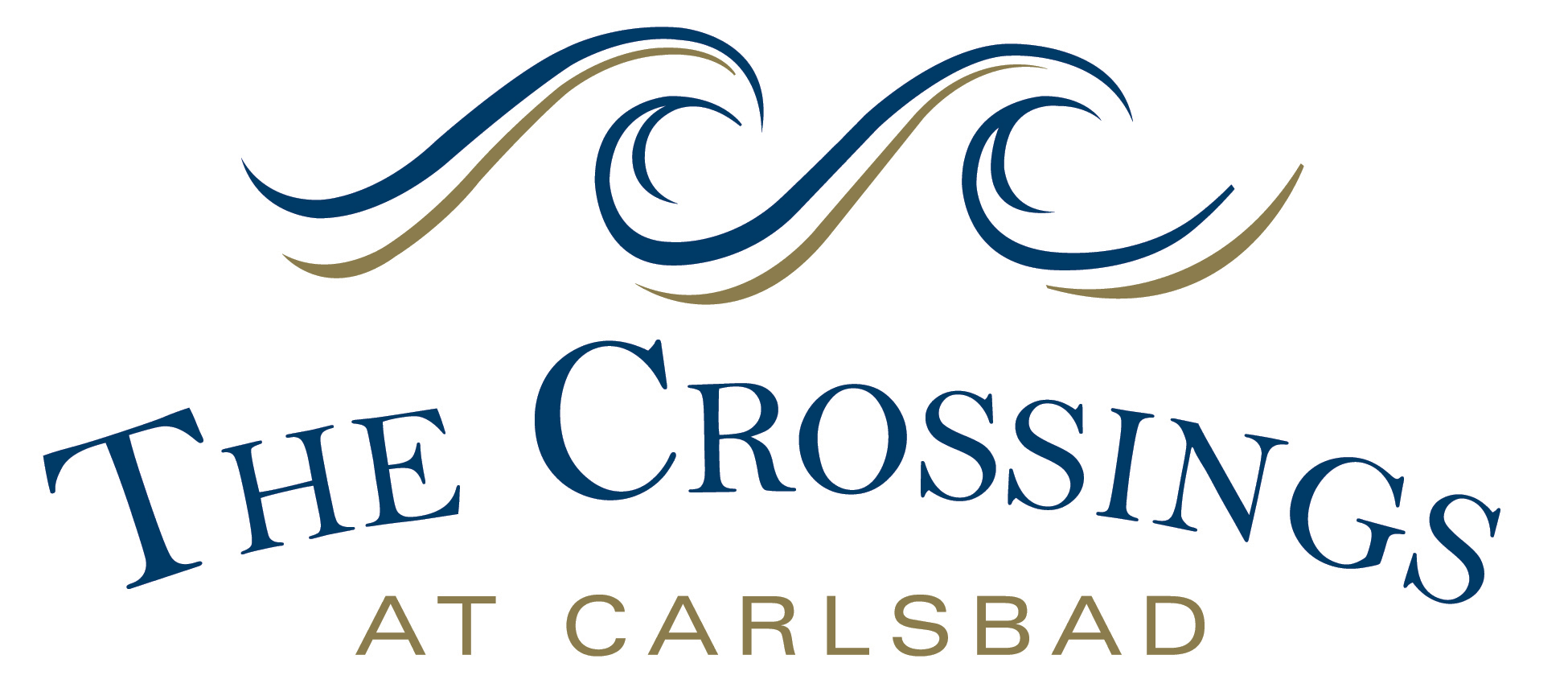 5800 The Crossings Dr, Carlsbad, CA
Most Perfect Day
Reviewed on

3/05/2014
Brittany C
There are not enough ways I can express my gratitude to The Crossings for all that they did in the months leading up to, and the day of our wedding. Choosing this venue as the place to have our wedding and reception was by the far the best decision we ever made. This place has the most incredible Wedding Packages to insure that you will get the most out of your budget. From the moment we expressed interest, the girls at the Crossings (Sara and Lindsay) made us feel important and appreciated. They were in constant communication with us through the months, and they were always there to answer questions, and send us information that would help with the planning process. We were even invited to try out the entrees to help with our menu selection. Needless to say, we were blown away by the presentation and the taste of the food. It is absolutely delicious. Hats off to our chef! Lindsay ended up being our Day of Coordinator, and she was fabulous in every sense of the word. She kept everything running smoothly, and made sure the day went off without a hitch. She was on top of every little detail, including the rehearsal, and we cannot thank her enough for all that she did. Our wedding day was absolutely perfect. From the breathtaking views of the ocean and foothills, to the gorgeous patio for cocktail hour, and the beautiful lighting for the reception. It was all executed with such precision and expertise. Our guests were raving about how stunning everything looked, and how the food was some of the best they had ever tasted at a wedding. The staff made everyone feel like a VIP, which was more than appreciated by all. The Crossings really knows how to put on an impressive wedding, and they truly helped create a lifetime of memories for us. We miss Lindsay, and the Crossings team already!
---
AMAZING!!!
Reviewed on

11/19/2014
Shantal V
My Fiance and I got married 2 weeks ago at The Crossings and we cannot say enough good things about it. The food was delicious and the venue was beautiful. We didn't have to worry about any little details that day because our wedding coordinator, Becca, made sure everything went smoothly and fixed any glitches that may have occurred. The location for the bride & groom photos that was provided by the Crossings was gorgeous. It was on the golf course by a waterfall and it made the pictures 100X better. It really was the perfect wedding day and I wouldn't change anything about the venue.
---
Amazing Venue!
Reviewed on

10/09/2013
Jessica
This venue is absolutely beautiful and Sara was such a pleasure to work with! We fell in love with The Crossings from the moment we walked in and are so happy we chose to have our wedding day here. The ceremony lawn is gorgeous, there's a great balcony for outdoor cocktail hour and the reception space is very unique with vaulted ceilings and large windows showcasing the amazing ocean/golf course views. They offer flexible packages that include everything which made the planning process a lot easier. We went out on the golf course for our bride/groom photos and there was great waterfall/bridge backdrops, which turned out stunning. The food was amazing too, our guests were raving about the appetizers/dinner. There's a couple hotels across the street, which was very convenient for all of our out of town guests and the bridal party. The best part of it all though was the service! Sara was so helpful throughout the entire planning process. She genuinely cares about creating a magical wedding day. Her friendly personality, responsiveness and attention to detail really put us at ease. She was there to coordinate vendors and kept the timeline of events flowing nicely. We didn't worry once on our wedding day and were truly able to enjoy every moment. Cannot say enough good things about The Crossings and Sara. You really exceeded our expectations and turned our wedding day dreams into a reality. Thanks for everything!! :) -Jessica & Brian
---
Awesome venue
Reviewed on

2/25/2015
Alexis G
Our guests can't stop talking about how amazing our venue was and how great the food was. I highly recommend The Crossings.
---
Beautiful and the Biggest Bang for your Buck!!
Reviewed on

8/29/2014
Mechelle B
My wedding was held at The Crossings on July 4,2014 and I can't say enough GREAT things nor can my guest. We had about 120 guests who attended. Everything from the ceremony, reception, food, fireworks, and service were stellar in beauty and quality. The staff made the day simply perfect and my guests could not believe how excellent the food was - every meal option received rave reviews. Lindsey Bockoven was my day of coordinator and was there not only to support on the day of the wedding but also was a tremendous help leading up to the big day. The ceremony was held outside and the reception indoors in the clubhouse. The entire day looked WAY more expensive than what we actually paid- you truly get the biggest bang for your buck.
---
We Loved The Crossings!!
Reviewed on

8/04/2014
Michaella S
My husband and I recently got married at The Crossings At Carlsbad, and couldn't be happier with our venue selection!! From the very start, we were assigned someone to e-mail or call with all of our questions/concerns. We had Becca Hartegan as our day of coordinator, and were VERY impressed with her responsiveness to e-mails, patience with numerous questions, and overall professionalism when it came to her job. Becca would always answer any question we had for her, and in a quick manner. The Crossings At Carlsbad was very flexible when it came to us wanting to set up for our wedding the evening prior at our rehearsal, since no other event was occurring that evening. This allowed us to be a little more stress free the morning of our wedding. The service was excellent, both from what I witnessed as the bride, as well as what I have heard from guests. As soon as our ceremony had ended, everyone was instantly greeted with champagne/mimosas. From what I heard from guests, there were more than enough appetizers to go around at cocktail hour. The food that was included in our package was INCREDIBLE! Everyone was impressed by it's quality, temperature, and arrival time. The scenery for the ceremony location at the Crossings is breathtaking, and the reception room is absolutely gorgeous. If we were to choose a venue all over again, it would definitely be the Crossings, and we would recommend this to anyone looking to get married!
---
Unforgettable.
Reviewed on

10/09/2013
Mallory
I loved working with The Crossings. They were always available to answer my questions via email or by phone and were very responsive to my needs. The Crossings is by far the best venue for the value in San Diego County. If you're a foodie like me you'll appreciate the food options. The quality of the meal is unmatched by any wedding I've ever attended. The view of the well maintained golf course in one direction, and the ocean in the other is all you need to set the stage for your wedding. Everything ran impeccably smooth on my wedding day (thanks to The Crossing Wedding Coordinator, Lindsey) and I wish I could do it all over again just the same. I recommend The Crossings to anyone who wants to have their dream wedding at a reasonable cost, in a great location, with delicious food, organized planners, and a venue that can stand on it's own.
---
AMAZING!
Reviewed on

10/09/2013
Carly S
My husband and I were married at the Crossings on July 19th. I found the Crossings by looking at venues online. I loved that I could have an ocean view and not worry about palm trees being in my wedding. The clubhouse has so much character that it was easy for me to envision my wedding and plan everything around the venue. It was the first and last venue we visited 1 week after our engagement. I booked the place on the spot. I worked with several people at the Crossings over our 8 month planning process. Sara and Lindsey were amazing. They worked with me on everything. They weren't happy unless I was happy...which made me VERY happy! These girls were such a blessing and so helpful. Like I said, there wasn't anything I asked of them that they were not willing to help with. Absolutely amazing. I can not say enough good things about this venue. The location, the weather, the views, the food, the clubhouse and all its gorgeous character, the BRIDGE!!! Oh my gosh, we have such amazing photos taken on that bridge! We've had so many people compliment and ask about the Crossings. It truly is a gem and leaves a lasting impression. My husband and I will be forever grateful to the staff for making such a special day that much more special. Thank you Sara and Lindsey!!!
---
"Jemily's Wedding"
Reviewed on

10/02/2013
Emily V
Our wedding was everything we imagined and more! From the moment we toured the facilities with Sara, we were sold. All of the staff were very friendly and helpful. Lindsay did an amazing job as our wedding coordinator and was responsive every step of the way. Not to mention, the venue itself is beautiful and the food is delicious! We highly recommend The Crossings at Carlsbad for any event! It's also just a great place to grab some lunch too. :)
---
Wedding Reception Site
Reviewed on

7/12/2013
Stephanie A
Fell in love with this place while looking for venues and could not have choosen any place better. First of all it was within our budget! Depending on when you sign your contract they have deals for booking ahead of time. Sarah and Amanda are amazing to work with and always get to your emails in a timely manner. The food is really good too, we had the hardest time choosing our dishes during our tasting because they were all delicious! The servers are amazing, on the day of our wedding they made sure we were able to have some of the hor dourves we choose and had a plate prepared at our table! Driving up to the venue you are amazed by how beautiful the building is! As for photos we didn't have to go far to have great backdrops for our photos, they have a ton of areas to take photos depending on your taste! The location was perfect, you can see the ocean from their patio, there's a hotel right across the street, and a lot of places for guests to visit around the area!
---
Great Venue
Reviewed on

6/28/2013
Cindi G
This venue is the perfect combination of beautiful, comfortable, stylish, and ready to host a wedding. I'm a firm believer in "you get what you pay for" and I think The Crossings is reasonably priced and worth it.
---
Great memories!
Reviewed on

6/13/2013
Monica M
We worked with Lindsey and she was so nice to work with. She paid so much attention to detail and knew exactly what I wanted. My wedding reception was a hit and all went perfectly!
---
Our Perfect Day!
Reviewed on

10/29/2012
Dana S
We had our wedding here on 9/8/12 and it could not have been better! I saw it online and we were actually not planning to go that far down south from Orange County (where my family lives), but I loved the pictures and so we tried it. The moment we walked in, we both knew it was our venue. I loved all the character and charm it offered; it wasn't a stuffy typical banquet hall. We loved the large windows with fantastic views of the Veranda and distant ocean views in the background. I adore the vaulted ceilings with the exposed trusses and the fireplace. The big round entry room was perfect for displaying the place cards among other things! My husband's a golf engineer and a golf course was the natural choice for our ceremony. It was gorgeous and the weather could not have been better! That said, we lucked out that there were just a couple clouds blocking the sun right behind where we stood so squinting wasn't a problem, but this could potentially be a nuisance. The landscaping is so beautiful that we didn't have to add much for the backdrop (and they provided Shepherd's hooks for the aisle). Overall, gorgeous and perfect for pictures! As far as the staff, everyone was so helpful. We first met Sara Rader who is the catering manager and I, personally, developed a little woman crush on her because she was so helpful and genuine, and up front about all the details. Within a few months, we were notified that they added a new wedding coordinator, Alexandra Clark, to the team and I was a little disappointed because part of the sell was how much we loved Sara. But then I got to know Alex and she was such a blessing. She was extremely responsive, openly discussed all the options, and was very flexible. She has a great sense of humor and was a very calming soul (more for the rehearsal with all of my late-arriving family members than for the actual wedding day which was pretty stress-free)! The wedding went off without a hitch and all the transitions were not even noticeable because we had such an awesome team (We had Michael Tiernan as our musician/DJ and he is worth an entirely separate amazing review)! We missed cocktail hour because of pictures, but the wait staff brought us cocktails and all our guests raved about the food. They also saved us an appetizer plate for dinner. The food display was also amazing and they even let my dad make his home made Indonesian egg rolls (which they served beautifully without a charge!). The dinner was awesome and they even gave me an extra lobster tail from a guest's plate that couldn't make the wedding. And if you love beer like I do, then you'll be happy to know the beer selection is really good (Stone IPA which was superb among many others). We had a private server throughout the night who was very attentive and super friendly. There was plenty of space for all the guests to feel comfortable (we had 150) and the wrap around veranda was a beautiful place for guests to mingle throughout the night. At the end of the evening, we weren't pressured to rush the clean up (per family/friends who nicely cleaned so we could see people). All in all, it was a 5-star night and there is not a single thing we would have changed. We stayed at The Sheraton (beautiful and conveniently located within about a 5-10 minute stroll for the stragglers). We are planning to go back to The Crossings for many years to come for the amazing ambiance! Thank you, Alex, and her stellar crew! Congrats to all you brides (& grooms, of course)!
---
Great venue
Reviewed on

10/23/2012
Kiersten W
The crossings was great! Beautiful venue, amazing food (I received MANY compliments on dinner), and everything ran very smoothly. Thank you Alex and all of the rest of the staff! My husband and I were never without a drink in our hand!
---
Best. Wedding. Ever.
Reviewed on

10/05/2012
Meghan H
I had no idea what I was getting into when I decided to plan my own wedding. But Alexandra Clark at The Crossings made everything so easy! Her and her staff were super accommodating and very understanding. They understood this was my wedding, and I should do things my way and shouldn't be restricted to some things other venues restrict. The food was AMAZING - seriously, when do you go to a wedding a come out saying "that was great food"? All of the guests had a great time and were incredibly impressed with what we had offered them, even though it was the most basic of packages. The site and reception room were beyond beautiful, along with the views of the ocean. I couldn't have been happier with what I was given - I was blown away by everything The Crossings has to offer. I highly recommend the venue to anyone and everyone. You are given so much flexibility that you can have the wedding of your dreams. Thank you Alex and everyone at The Crossings!
---
AMAZING venue on ALL levels!
Reviewed on

9/24/2012
Jennifer F
I had my wedding reception at The Crossings and it was one of the best decisions my husband and I made! From the very beginning, we felt taken care of by Sara and Alexandra and every step of the process was easy and seamless! The venue is just gorgeous, the cost is unparalleled, and the food is absolutely delicious. We are constantly getting compliments on everything our guests experienced at our reception and we are so pleased with how our wedding turned out! Alexandra did a phenomenal job coordinating all our details beforehand and the day of. I definitely recommend The Crossings for a top notch wedding!
---
Couldn't have been better!
Reviewed on

8/31/2012
Lisa C
The Crossings was the perfect spot for our wedding and reception. The food is amazing (not standard rubber chicken and cold veggies). Sara and Alex are on top of everything and are incredible at keeping you informed and on top of everything needed to make your day a success. The location is gorgeous with ocean and golf course views. The staff is friendly and very accommodating. This place is a hidden gem! Best place we could have ever picked!
---
Gorgeous venue
Reviewed on

8/13/2012
Patricia L
Loved Crossings! Beautiful view and great food. Would not recommend using their in house wedding coordinator though. Didn't see her the entire night.
---
Awesome Reception Venue
Reviewed on

8/09/2012
Michele S
I absolutely LOVED the atmosphere at The Crossings. It was the perfect place for our reception, and all of our guests loved the venue! The food and service was phenomenal and Alexandra did a great job as our wedding coordinator. Couldn't have asked for a better reception site!
---
Venue
Reviewed on

6/06/2012
Nikki O
I really loved the venue. It is beautiful, in a great area, and the oragnizer, Alex, was great.
---
Beautiful!
Reviewed on

5/23/2012
Lacey O
Such a beautiful location! My wedding could not have been more perfect! Everyone was so helpful and the food was so delicious! It feels like the entire place is all yours and completely private. Love!!!
---
AMAZING!!!!
Reviewed on

4/19/2012
Maura G
Our wedding was on March 24, 2012 and it was the most amazing day ever! Thank you so much to Alexandria and Sara at The Crossings, they were the best wedding coordinators, and Alexandria made everything so smooth... there was nothing to worry about! The food was amazing, we are still getting compliments on the steak, salmon and veggie pasta. The service was great, we always had someone to help us. They give you the option of getting your cake from VG's in Cardiff, which was amazing and they even had a mini dessert display with a chocolate fountain. All my guests keep saying it was the best wedding they had ever been to, and I have to agree! Thank you to the Crossings for making such great memories with us!
---
Beautiful venue
Reviewed on

11/22/2011
Alicia V
We used The Crossings as our reception site only (we had our ceremony offsite), but I can't imagine a more beautiful venue when the weather is perfect as it was for our wedding. The Crossings requires you to have a day of coordinator at the venue, so we used Sara Rader, their event coordinator, as our day of coordinator. She really listened to our vision of the day and made it happen. She thought of details we hadn't thought of that made the day better. The reception flowed so smoothly and exactly how we planned. The food for both the cocktail hour and the dinner was amazing. The bacon wrapped dates were especially a big hit! The venue is a little pricey, and the extras can definitely add up quickly. It's an amazing venue though and worth the splurge. One of the highlights as the bride and groom is being able to take a little bit of time away from everyone else and take pictures at the waterfall. I would not miss out on that! I would highly recommend The Crossings.
---
great venue
Reviewed on

11/16/2011
Heather H
I loved having my wedding here. The staff was great and my guests really enjoyed it. The only negative was that we were married at 6 and I thought it would make for a beautiful sunset, but the way the chairs face, it pretty much blinded all my guests. Make sure you tell them to wear sunglasses. Aside from that, it was fab!
---
Loved the Crossings!
Reviewed on

11/11/2011
Amy M
My now husband and I looked at several venues both in San Diego County and Orange County. When we went to see The Crossings on a whim, we both immediately knew that the venue was perfect for what we wanted. Since we had a relatively small wedding (just under 100), the size of the venue was perfect. It was intimate and all about us. What I truly loved about the reception area was all the windows and the outdoor patio. I hated the idea of our reception being in a 4 walled banquet room with no windows. The food at the venue was amazing! We received tons of compliments about all of the food as well as the service. Everything ran very smooth and more perfect then I could have imagined. The coordinator, Sara Rader, was awesome and a pure delight to work with! She was very patient and wonderful about responding to any and all questions. Also, their preferred vendor list was used by us for all of our vendor selections, which I am so thankful for. Our photographer (Brett Charles Rose) and our DJ/Musician (Michael Tiernan) were both AWESOME!! The service of all the staff was outstanding! It was a beautiful place to be married and it couldn't have been any more perfect. The ONLY draw back for me (hence the 4 stars instead of 5) was the sun being in my eyes, as well as some of the guests, during the ceremony. The ceremony site does face the sun. :-/ OH....and the value was incredible!!! I highly recommend The Crossings!
---
Send Message