Home

The DC Marriage Knot - Equally Wedding
About this Vendor
Serving all loving couples in MD, DC, VA
Congratulations on your engagement. I'm excited that you checked out my profile. If you're looking for an officiant whom you can connect with, without feeling intimated or uncomfortable; you have found one. I have officiated more than 1500 ceremonies with raving reviews. Therefore, I understands the needs of the couples I serve. Creating ceremonies that reflect their vision, is what I love to do. I am always honored to share my expertise and experiences in hopes of eliminating any frustrations or surprises on the wedding day. My company provides secular, spiritual, and religious ceremonies to all. We also provide marriage license processing by proxy for our DC couples and photography sessions for our eloping couples. If you're ready to book, lets talk.
Details
Civil Union, Commitment Ceremony, Elopement, Interfaith Ceremony, Non-Religious Ceremony, Religious Ceremony, Same Sex Ceremony, Second Wedding , Vow Renewal Ceremony
Buddhist, Adventist, Anglican/Episcopal, Baptist, Congregationalist, Holiness, Lutheran, Methodist, Nondenominational, Pentecostal, Presbyterian, Restorationist, Protestant, Quaker, Christian, Interfaith, Muslim, Pagan, Secular, Spiritual, Unitarian, Wiccan






Reviewed on

8/09/2016
T R
I am so glad we decided to go with Rev. Burns for our ceremony (8/5/16). I initially contacted Rev. Starlene Burns back in February shortly after proposing to my now wife. I read wonderful reviews on Yelp and decided to request a quote. Rev. Burns replied within an hour.... Read More Starlene explained that she is available via Skype, email, telephone, and in person. She was very professional and friendly. She answered all of our questions and even provided recommendations. She explained the importance of parking at the venue (downtown) due to baseball games and traffic jams- things that never crossed our mind. We placed our wedding plans on hold for some time. Fast forward to June- we contacted Rev. Burns and explained that we would like to move forward with her. We immediately picked up where we left off- no questions asked. Rev. Burns sent us a useful questionnaire inquiring about our love story, individual preferences, and specific wedding details. Starlene provided a helpful link to her website, which answered many of our questions. It also set the expectations for the days leading up to and wedding day. Let's fast forward to wedding day on 8/5/16. My bride was getting dressed in the bridal suite when I entered the venue. Rev. Burns greeted me with a warm welcome and hug. This set the tone for the evening. I explained that I had no idea what to do and how everything should go due to my nervousness. She kindly told me step-by- step what should take place and reassured me that everything would be fine. Although Rev. Burns had emailed a copy of the ceremony draft- that draft did NO JUSTICE to how she spoke to our AND our guest's hearts. Not just the words, but also the tone(s) she used. She spoke with so much passion. Our ceremony was truly amazing and we cannot thank Rev. Burns enough. Our guests are still saying how wonderful Rev. Burns was and they want her at their wedding. Starlene held the key to make our fairytale a reality. If you are looking for a compassionate, friendly, funny, down to earth, and knowledgeable officiant- Look no further and contact Rev. Burns RIGHT NOW :-)
---
Reviewed on

8/25/2016
Charnita K
We had a wonderful experience with Rev. Burns. Not only did she respond to our email immediately but she was able to meet with us the same day. When my husband and I met her, we knew we were going to have a great experience. She was very warm and personable and we could tell... Read More that she was going to capture 'us' during our ceremony. She was very accommodating to our needs and gave wonderful advice for our ceremony. With our wedding being a few weeks away, we were on a tight schedule and Rev. Burns was efficient and timely. She lit up our ceremony and all of our guests commented on how great she was. If you want an unforgettable experience you should definitely have Rev. Burns as your officiant!
---
Professional with a Great Sense of Humor
Reviewed on

1/02/2012
Janet M
We decided to have a last minute civil ceremony at our condo in DC after finding out that my father's health was rapidly worsening. We found Reverend Burns online and sent her an email inquiring if she could file our paperwork, bring it to our home and officiate a small civil... Read More ceremony. She quickly responded and within 24 hours (beginning on the Sunday of the Thanksgiving weekend) we had received an emailed response, spoke to her on the phone, and completed all the necessary paperwork. Reverend Burns is kind and thoughtful. She even suggested that my father walk me down the "aisle", which was the entrance to our roof deck. She kept us up to date with emails and she was prompt the day of the ceremony. However, that is not what made her fabulous; my fiance told her our engagement story and she incorporated the tearing of a paper towel as part of the ceremony at the very last minute. It brought me to tears and the entire ceremony was perfect! She also created a lovely program and had everything prepared in a folder for us to review. She really thought of everything, including the forms and envelopes to get certified copies of the wedding certificate. I strongly recommend her services. She will not disappoint and will probably pleasantly surprise you!
---
Reviewed on

1/09/2018
Cheryl W
My husband and I had a New Year's Eve (12/31/2017) ceremony at a friends studio. She came highly recommended for this event and I am very thankful for the recommendation. She provided a questionnaire for us to complete and her website answered a lot of my questions ahead of... Read More time. We exchanged texts a few times and we also could have Skyped, met in person or talked over the phone, if needed. She provided the ceremony details ahead of time and my family felt the words were exactly meant for us. The delivery of the wedding was superb.
---
Reviewed on

1/07/2018
Alejandro G
Had a fantastic experience with Rev. Burns. She was supper supportive and accommodating to our needs and services. The ceremony prepared by her ha beautiful and simple. Highly recommended!
---
Reviewed on

12/28/2017
Erin C
So, I found Rev. Starlene by doing a google search. Not sure what I put in but it was something about having someone come to you to perform the ceremony. A few other options came up, but Rev. Starlene's page stood out from the rest and after perusing her website, I knew she... Read More would be perfect. And she was. She was personable and knowledgeable and flexible and reassuring. She was able to craft the ceremony to exactly what my now-husband and I were looking for. She had such a good vibe about her and though we met for the first time the day of the ceremony, I felt like I knew her and she knew us. Whether you have a wedding with a huge bridal party or you're like me and have a small ceremony without all the bells and whistles, she can deliver. I would recommend her ten times over.
---
Reviewed on

11/04/2017
Rev. Burns is truly sincere in the services she offers. She worked with us and made suggestions during our planning. On the day, she was patient and very calming! Couldn't ask for a better officiant for our ceremony and the photo session afterwards. Thank you sincerely from both... Read More of us!
---
Reviewed on

10/21/2017
Ben H
Reverend Burns was absolutely amazing. Not only did she help us to craft a beautiful ceremony, but she was phenomenal to work with and the guests even commented on how great she was afterwards. You can't go wrong with her. Highly recommended!
---
Reviewed on

10/13/2017
Liz N
Rev. Burns was absolutely amazing. She was such a pleasure to work with leading up to the wedding and surpassed all expectations for the ceremony itself! She worked with us to make it "our ceremony". Her presence is both confident and caring and put us both at ease. So many of... Read More our guests came up to us during the reception and since the wedding asking about her and commenting on her wonderful ceremony. I would highly recommend her to anyone.
---
Reviewed on

9/07/2017
LEONARDO O
Rev. Starlene, We are very grateful of the all service, you provide to us the happiest day of our live . You are amazing thank you again for all you did for us. God Bless you
---
Reviewed on

8/24/2017
Latosha A
The first time I talked to Rev. Burns I knew in my heart I had to have her. She's super sweet and very professional. I felt very comfortable talking with her like talking to and old friend. Rev. Burns wanted to know all the details and even suggested some really good ideas. The... Read More workbook she gave us really helped us put out wedding ceremony together. Rev. Burns is always available to talk morning,noon or night. She kept us informed with all of her details. I really enjoyed working with Rev. Burns and I recommend her you will not be disappointed. I have no complaints my ceremony was beautiful. Thanks Rev. Burns you are the best!!!!
---
Reviewed on

7/10/2017
Laura S
Rev Burns was fantastic. She delivered exactly the ceremony we wanted, she was so easy to work with and very professional. We would highly recommend her. All our guests had compliments about her as well!
---
Reviewed on

7/04/2017
Elizabeth S
Rev. Starlene was just amazing, very professional, attentive and a joy to work with. Her ceremony was wonderful and our guests loved her. She is an absolute must hire!
---
Reviewed on

6/24/2017
Tony D
Rev. Starlene Burns was an awesome officiant and an amazing photographer! My husband and I had previously been looking elsewhere but the costs were extremely high, and none of the packages fit what we desired. We found her work (skeptical from the very good reviews we read) and... Read More decided to give her a try; best decision we've made thus far! She was super kind and patient with us, and she made us feel very comfortable during the process. Her welcoming spirit allowed us to fully enjoy our moment the way traditional couples enjoy theirs. Would definitely (and already have!) recommend her services. Rev. Starlene Burns made our day a very special one!
---
Reviewed on

6/02/2017
Devon R
From the moment that I first contacted Reverend Burns, my experience was phenomenal. After our first conversation I felt like she had our best interest in mind, and was able to offer suggestions to fit our needs. Her Knowledge of the D.C. area allowed us to find the perfect... Read More location to be private, but still near the beautiful Cherry Blossoms. The weeks prior to the wedding Reverend Burns was in contact with us regularly through Phone calls, email, and text. Her flexibility in communication made it so that we never missed any information and were always up to date. I could not recommend her more highly, and I hope that anyone considering working with Reverend Burns will take the opportunity to give her a call as soon as possible.
---
Reviewed on

5/15/2017
Pam J
Reverend Burns provided great service. She is organized and professional. She knew what was needed and was highly responsive and attentive. Her expertise made us feel comfortable and reassured. She was flexible and generous in spirit. A great person to have at such a critical... Read More part of life's journey!!!
---
Reviewed on

5/10/2017
Estefania O
I am so glad I found Rev. Starlene Burns!!!! She made my dream wedding come true, it was one of my memorable and best days of my life. I was browsing the internet looking for someone to marry us and venues and I found Starlene Burns webpage, I loved everthing I was reading, all... Read More what she was offering and reading and looking at her page gave me feel good vibes, secured to finally have found her for my wedding. Rev. Starlene Burns is very nice, professional, chill, cool and caring person. All my family and guests loved her, me and my husband loved her too, she is amazing and wonderful, helped us in everything, answered us fast and always made us feel happy and secured. Rev. Starlene Burns has a kind heart, she is a good person, and I wish her all the good luck. We highly recommend her, it was a great experience having you in our wedding. Thank you very much for everything Rev. Starlene Burns!!
---
Reviewed on

4/30/2017
Sam C
We met with Reverend Burns more than one year before our wedding, and given our blending of faiths between families, she was the perfect choice. She was patient with us as we created the ceremony from her workbook as well as making our own adjustments, and was timely and fun to... Read More work with on both our rehearsal and wedding day.
---
Reviewed on

4/09/2017
Mihan L
Reverend Burns was wonderful. She met with me and my fiance twice before the wedding via Skype, talked us through options for the ceremony and gave us very good advice, and then was particularly helpful during the rehearsal with her warm, calm manner. So glad we found her!
---
Reviewed on

3/15/2017
Liliana B
Amazing! She was very helpful. Provided professional, amazing and fast service. Maked my day even more special.
---
Reviewed on

3/07/2017
Rich M
We had a simple ceremony and Rev.Burns was fantastic! She put together the perfect ceremony for what we wanted. We highly recommend Rev. Burns if you are getting married in the DC area!
---
Reviewed on

3/05/2017
Emmanuel C
She's a very sweet person and easy to deal with and can even go the extra mile ,I enjoyed and would like doing business with her in the near future .
---
Reviewed on

1/31/2017
Alex M
Rev. Burns was always available to answer questions and extremely flexible (when we kept changing the date). We appreciate all of her help. I would not hesitate to recommend her.
---
Reviewed on

1/20/2017
Niya D
My husband and I were recently married by Rev. Starlene Joyner Burns, and we were very impressed with her quick, easy and reliable service. She is a very wonderful and professional person. Rev Burns is perfect!!
---
Reviewed on

12/06/2016
Tivey M
Rev. Burns happens to be one of the most pleasant people I've ever experienced. She was considerably accommodating and professional. I would definitely refer friends room her in the future.
---
Meet The Owner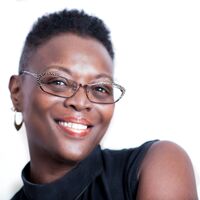 DC Officiant Starlene Joyner Burns
I am Starlene Joyner Burns an ordained, authorized, dedicated, and reliable officiant. And I provide customized ceremonies at your location, same day marriages, signature service, DC wedding chapel elopements, and DC marriage license processing by proxy. I have been featured on The Knot since 2004, loved by my couples, and I'm a professional photog at www.starlenemoonphotography.com. I serve all couples equally and respectfully regardless of sexual orientation or gender identification. Now that you know something about me, I want to know about you. So bookmark this page, and call me today.